The Article
Herbie Hancock's Headhunters: available on 200-gram vinyl.
2nd April 2016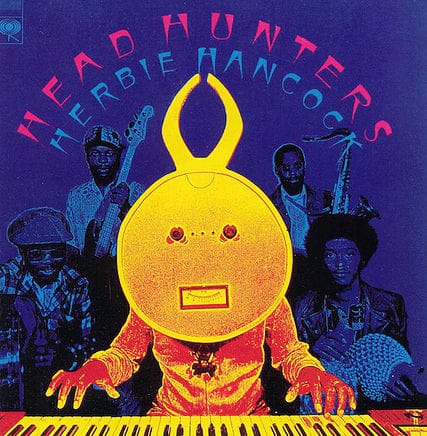 This jazz funk classic is now available on 200-gram vinyl. Mastered at Sterling Sound by Ryan Smith. Plated and pressed at Quality Record Pressings, it arrives with a Stoughton Printing old-style deluxe film-lamination tip-on jacket.
After leaving the Miles Davis fold, Herbie put together a new band called The Headhunters and, in 1973, recorded Head Hunters: a pivotal point in Hancock's career, bringing him into the vanguard of jazz fusion. Drawing heavily from Sly Stone, Curtis Mayfield and James Brown, Hancock developed deeply funky, even gritty, rhythms over which he soloed on electric synthesizers, bringing the instrument to the forefront in jazz.
Out on 21 August 2015. Price? Around the £32 mark.