The Article
GEARBOX: Vinyl Only And Purist With It
4th January 2017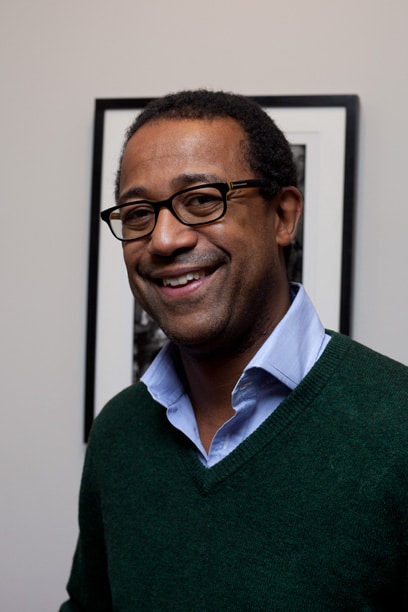 Based in London, Paul Rigby talks to Darrel Sheinman, owner of Gearbox, a distinctly audiophile record label
A former Commodities Options trader and founder of a maritime tracking and security company, Gearbox Records owner, Darrel Sheinman, sees the 'live recording' as the poor relation of published studio work, in audiophile terms. His wish to provide quality live works lead to the creation of Gearbox Records, sporting it's own mastering and recording studio in Kings Cross, London.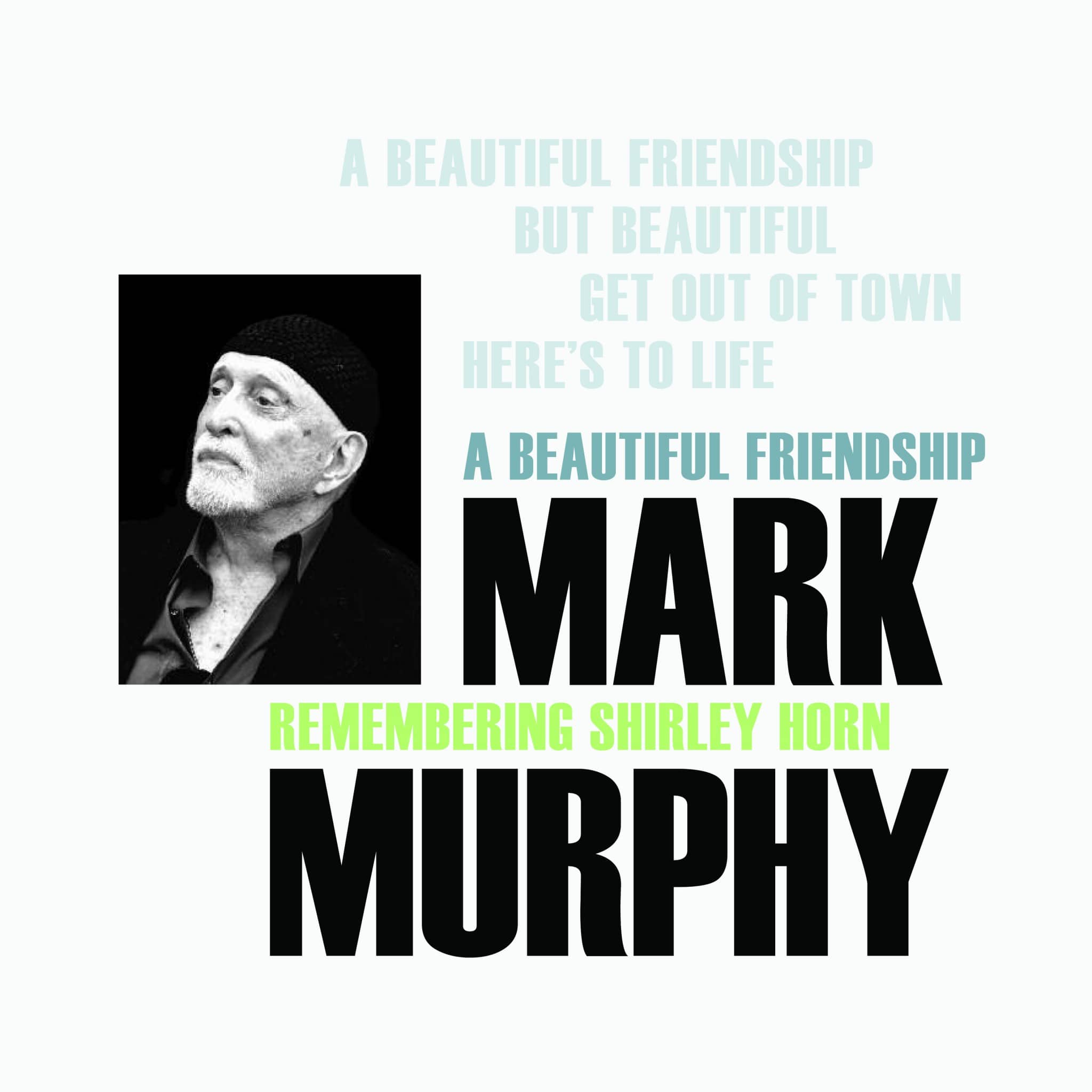 Recording live bands proved to be a problem due to the interminable web of legal clearances so Sheinman decided to investigate radio station archives, in particular the BBC, instead. Initial research was done at the British Library, which retains a lot of the BBC's session references, "There is no secret in attaining clearances," said Sheinman. "It was difficult. It took lots of persistence and hard work. I eventually found the guy in charge of licensing at the BBC Worldwide. Eventually, we developed a trust and he offered me a price to license the masters."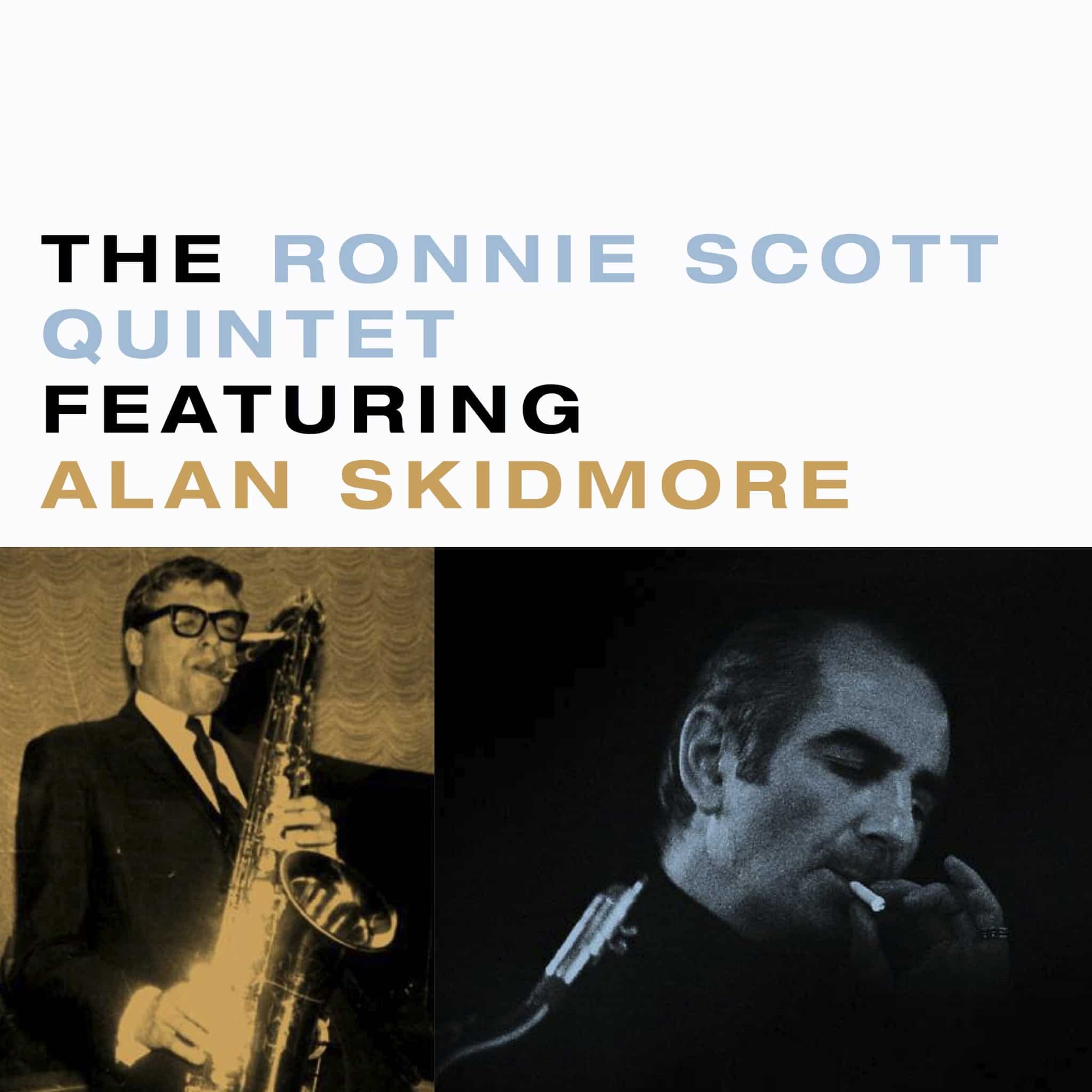 Sheinman has found that the initial hard work has paid off because, now that he is known and trusted, musicians come to him, often with clearances primed and master tapes ready to roll, "Regarding sources, at the beginning, I was vicious in their vetting. If it wasn't good enough, then I wasn't going to release it. There might be lots of dropouts or the musicians weren't playing very well on the recording. It also had to be something that grabbed me. That changed later. So, for example, we did a Jazz Couriers in Morecambe release where the quality wasn't that great but the recording was historically significant because there is so few live Jazz Couriers material out there and you can really feel the room, the atmosphere is excellent," said Sheinman.
Building his studio, Sheinman quickly decided that it would be vinyl-only and purist at that, "Why full analogue? The sound quality is better and I enjoy the ritual of putting vinyl on a turntable. With vinyl, I found myself listening to the music. With CD, the music is merely background, so I rediscovered a lot of my music. That's how people will listen to this live music, I thought. Put it out there properly, with good sound and in a way that makes people listen then that'll work."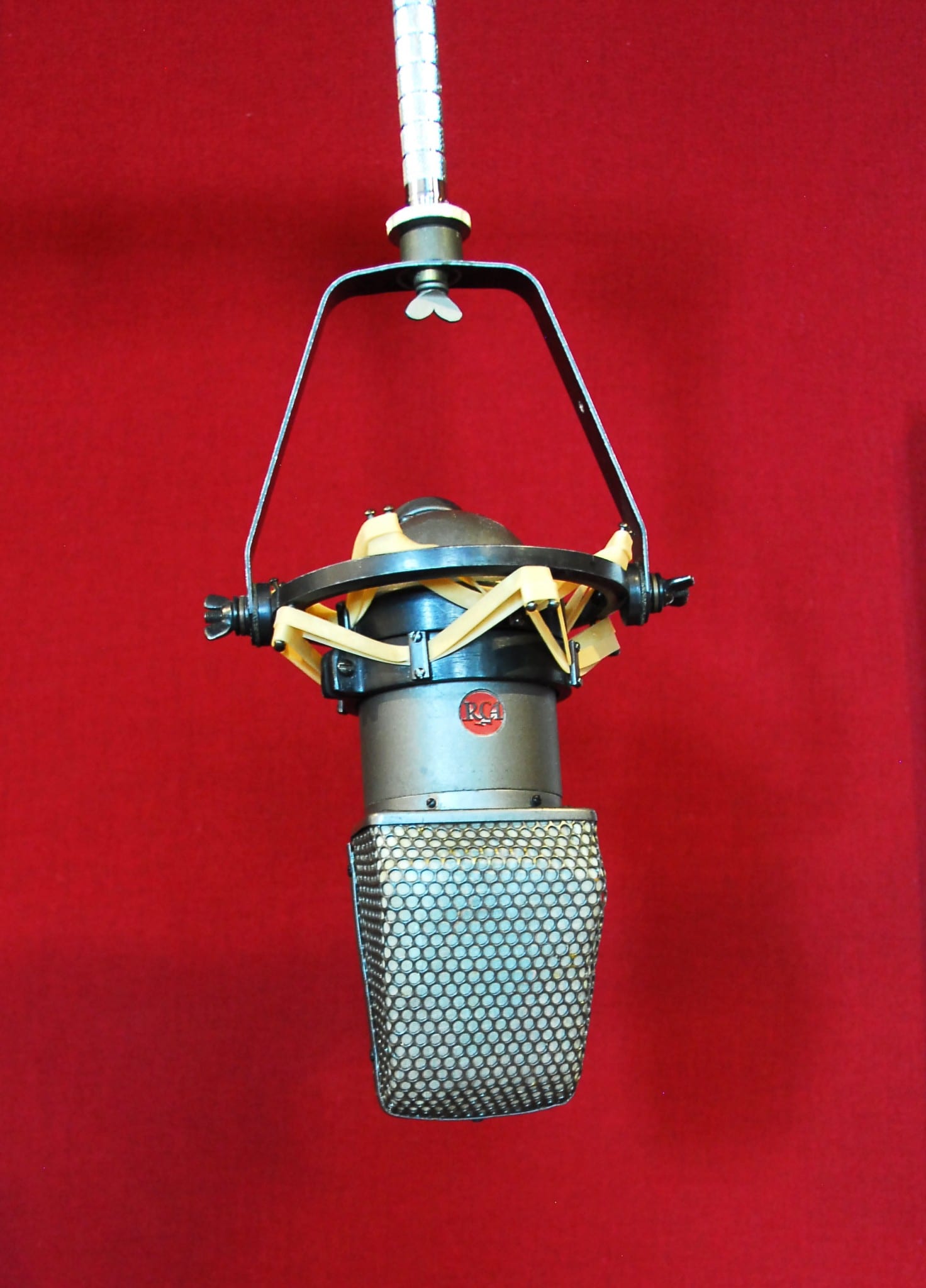 The purist mission started with the Scully lathe, discovered in the basement of Audio Note boss, Peter Qvortrup, which, unlike most common lathes, does not have a digital preview built-in. The latter tells the cutter what sort of signal to expect to prepare it to cut a groove to suit. Problem is, pass an analogue signal through a digital preview and it turns it into a digital signal. Sheinman's pure analogue lathe demands a more manual, yet purist, approach that means that he is one of just a handful of studios in the world offering pure analogue mastering alongside the likes of Abbey Road and Air.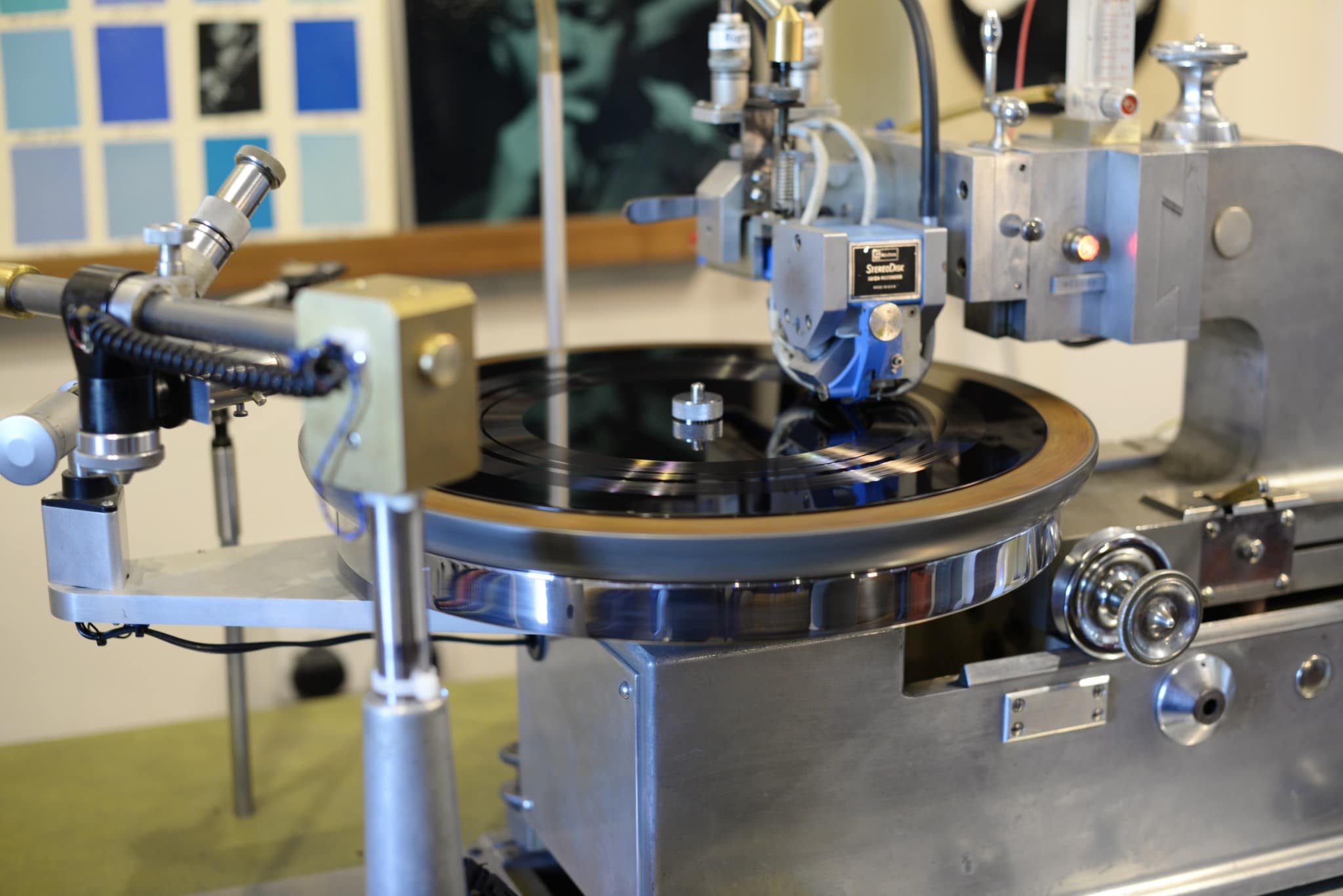 "For my tape sources, I have a Studer C-37. I bought it from Andreas Kuhn, from Switzerland, the world authority on Studer. It was also apparent that the C-37 was the holy grail of Studer machines. Either that or the J-37 which is the bigger machine but is 4-track and I don't need that. The best 2-track is the C-37. And it's valve based! Even better," said Sheinman.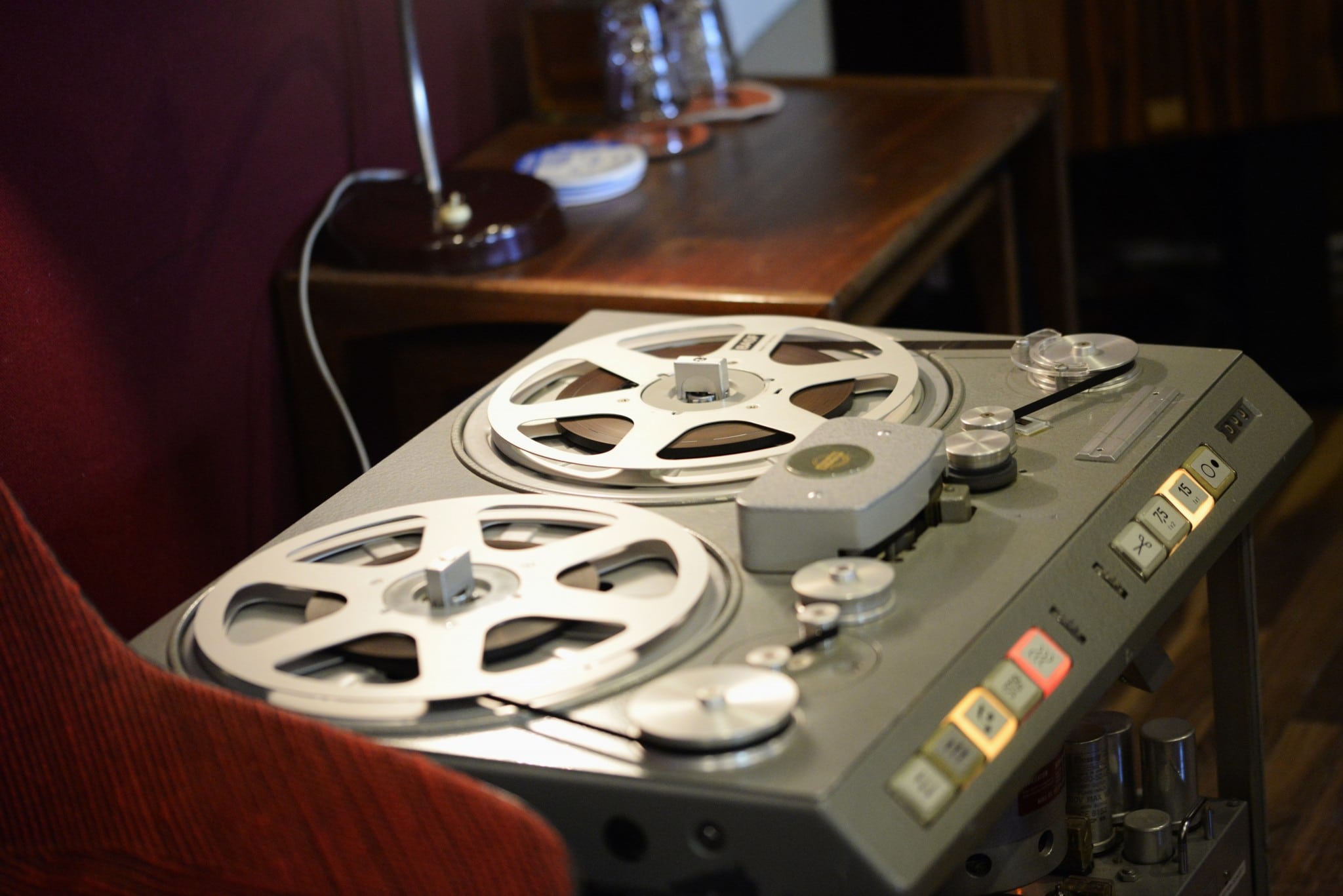 Gearbox also has a back-up reel-to-reel machine, the only Pro machine Philips ever produced, the EL-3501. An ex-Decca model from 1965, and almost as good as the C-37 but it's not valve-driven. It's is based on relatively gentle, germanium transistors. A third machine, a Studer A67, was the professional incarnation of the domestic Revox A77. "We grabbed this because it has a kinder tape transport, if we ever get the old fragile cine-reels, those little domestic reels. A lot of our sources come in from that. Broadcast houses used to use them as duplicate or archive tapes."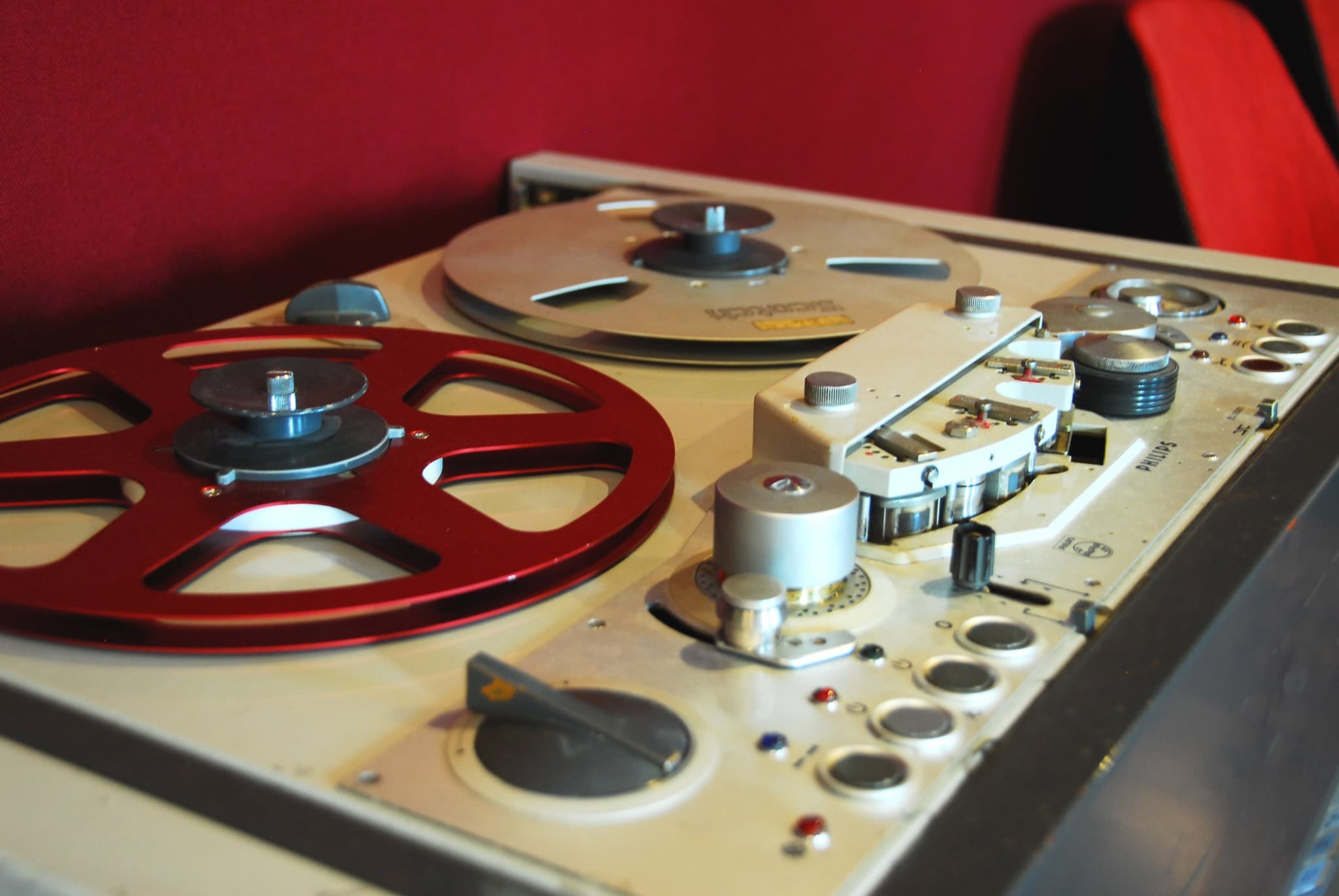 But is this devotion to analogue worth it? "Yes," said Sheinman, "Vinyl, actually, is getting so popular that all the pressing plants are in a state of over capacity. They are all creaking at the seams, which is a slight worry. If vinyl keeps growing like this, we will have to see new plants, new lathes and more."
Gearbox continues to provide quality vinyl releases and, more recently, is on the verge of releasing its own hardware with a new Kickstarter campaign to produce a new turntable. You can read more about that HERE.
CHORD CONNECTIONS
The only commercial cable used in the Gearbox studio has been provided via Chord. Sarum connects the Studer, "We did tests and put the cables at various points in the chain but they are best near the source.
"We also use the Chameleon cable for patching into the compressor and mastering desk and the smaller A67 into the desk. We can also patch from Mark Ronson's room, next door. He wanted to master straight to vinyl so our rooms are now tied together with Chord cable. He can now use his live space to create a direct-to-vinyl cut."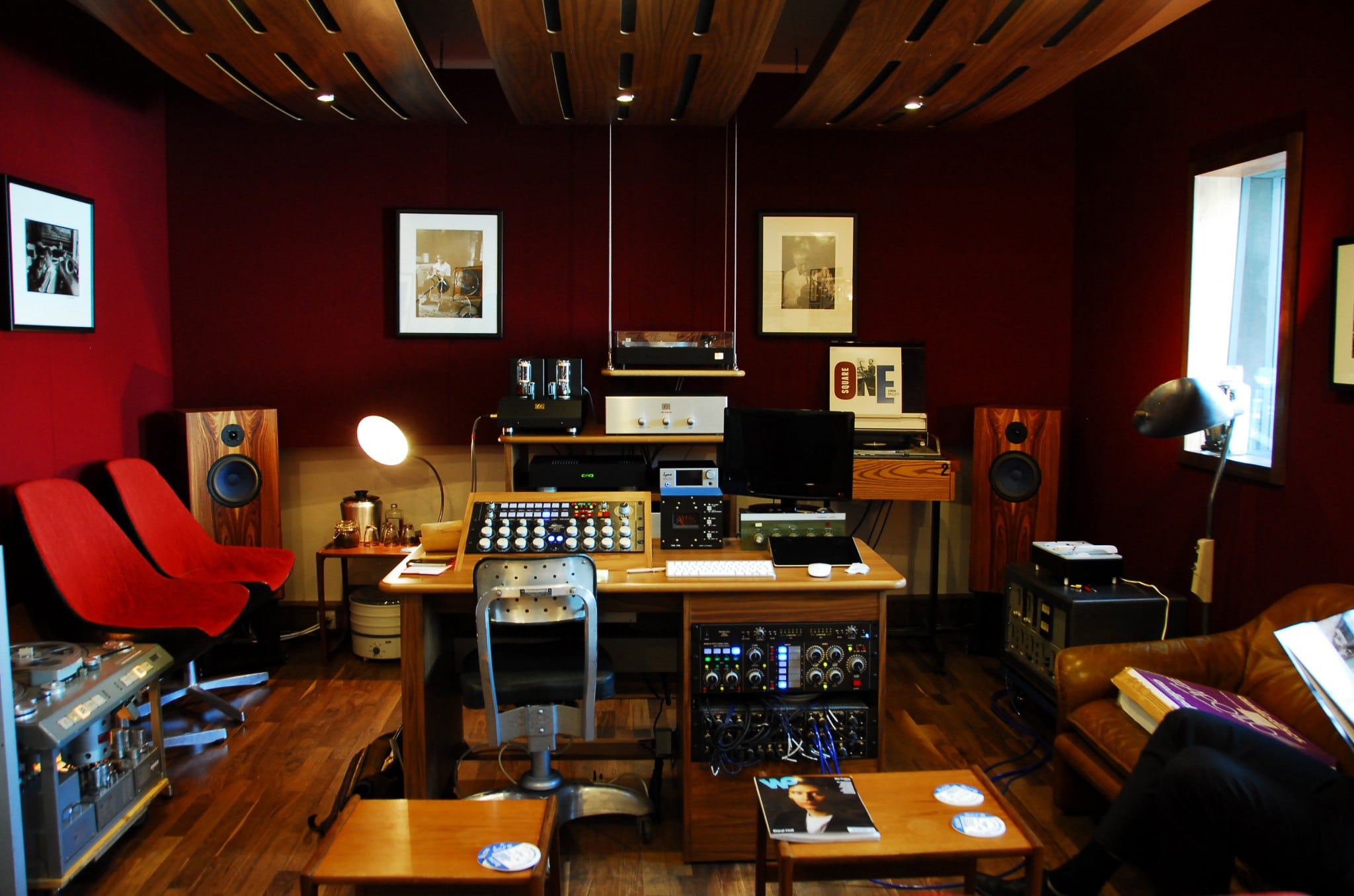 KEEP THE LIFE
"Audio Note boss, Peter Qvortrup, loaned me various Audio Note gear for me to use in mastering and monitoring in return for allowing him to send either his distributors or customers to us for demo playback," said Sheinman. "I find it also provides a more 'real world' monitoring experience. In fact, I told the acoustic engineer, who built our studio, to keep a bit of life in the back of the studio, so it wasn't as dead as most monitoring studios.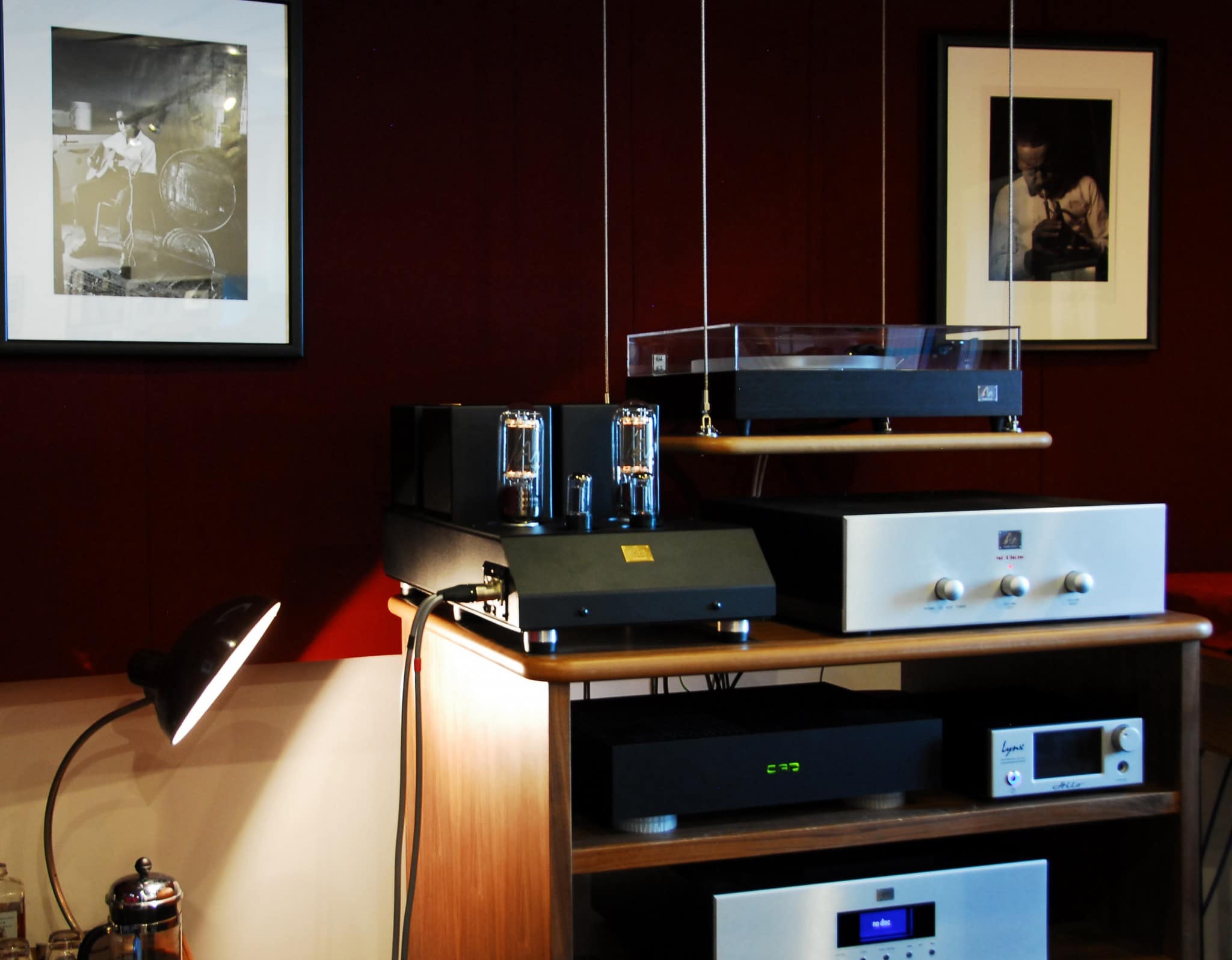 EMT
"We also have another turntable, the EMT 948, that's the one with the plug-in circuit boards under the platter, which we got from the Bush House auctions. It was in top condition and even came with a trolley. EMTs were totally over-engineered, the best turntable ever made. They are hard to get, stable and quiet with XLR outs so, if we ever have to master direct from a transcription disc or vinyl because that's the only source, then we use the EMT, our reference deck."