The Article
Funk Firm Rage II: Upgrading a Classic 
7th May 2018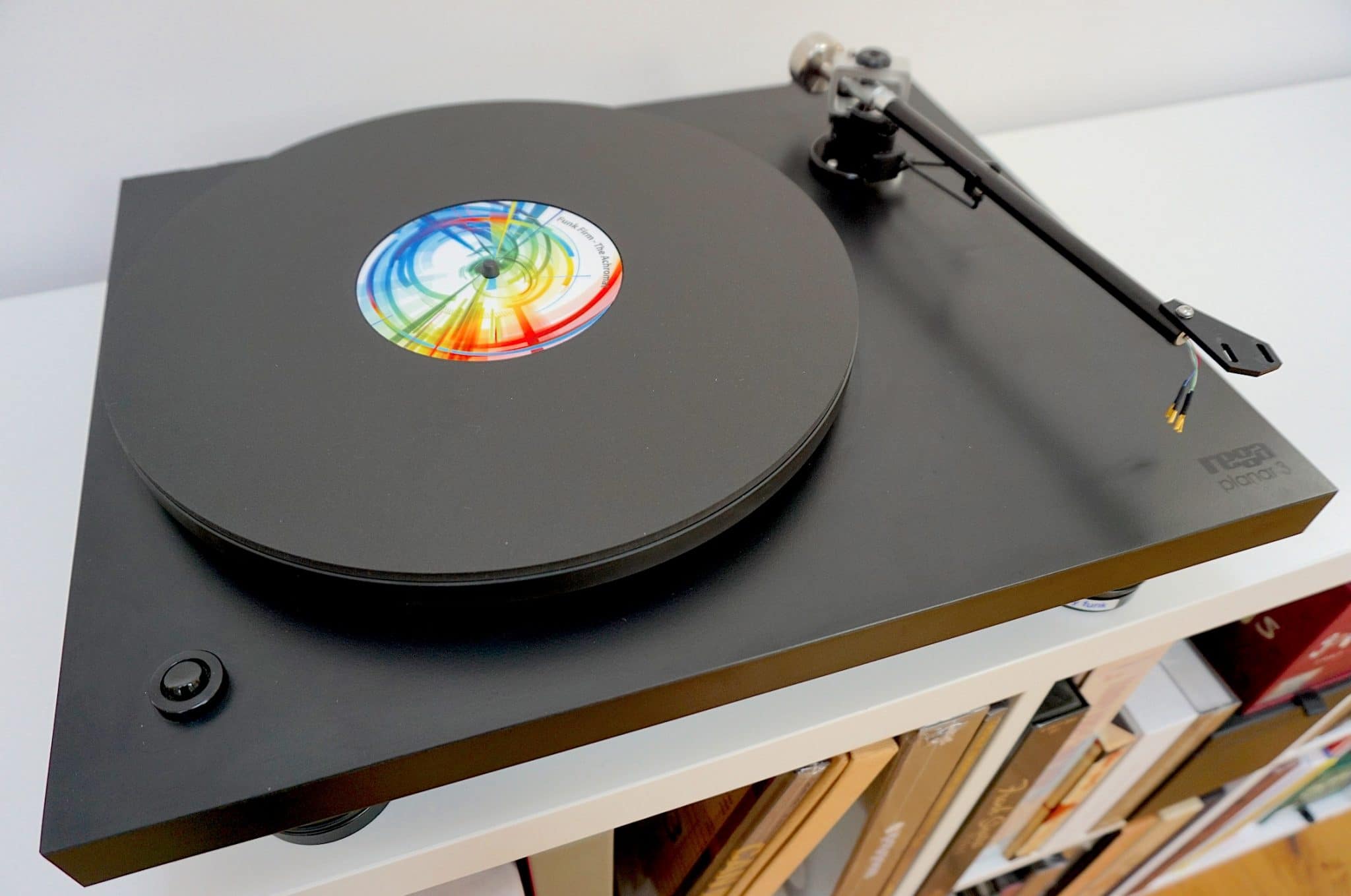 Got a Rega 3 but want more…and better? A fully kitted out upgrade from The Funk Firm might be your thing. Called Rage II, Paul Rigby wanted to see just what is possible
The Rega Planar 3, the latest iteration of the Rega 3 series, is a superb turntable. Actually, all Rega 3s, of whatever stripe, going back in history, have been highly recommended. I currently use one as a reference. Rega really did hit on a working piece of hi-fi when they introduced the model.
Yet, every piece of hi-fi that has ever existed is the result of compromise. Compromise in terms of time and budget and the rest. This means that every piece of hi-fi and, certainly, every single turntable on the market has extra capacity for improvement. Those improvements might be as straightforward as installing a new and better cartridge but they might also derive from more drastic improvements.  
That's where The Funk Firm sails into the picture. At least with the Rega 3 and its Rage II upgrade kit to improve the performance of the basic model.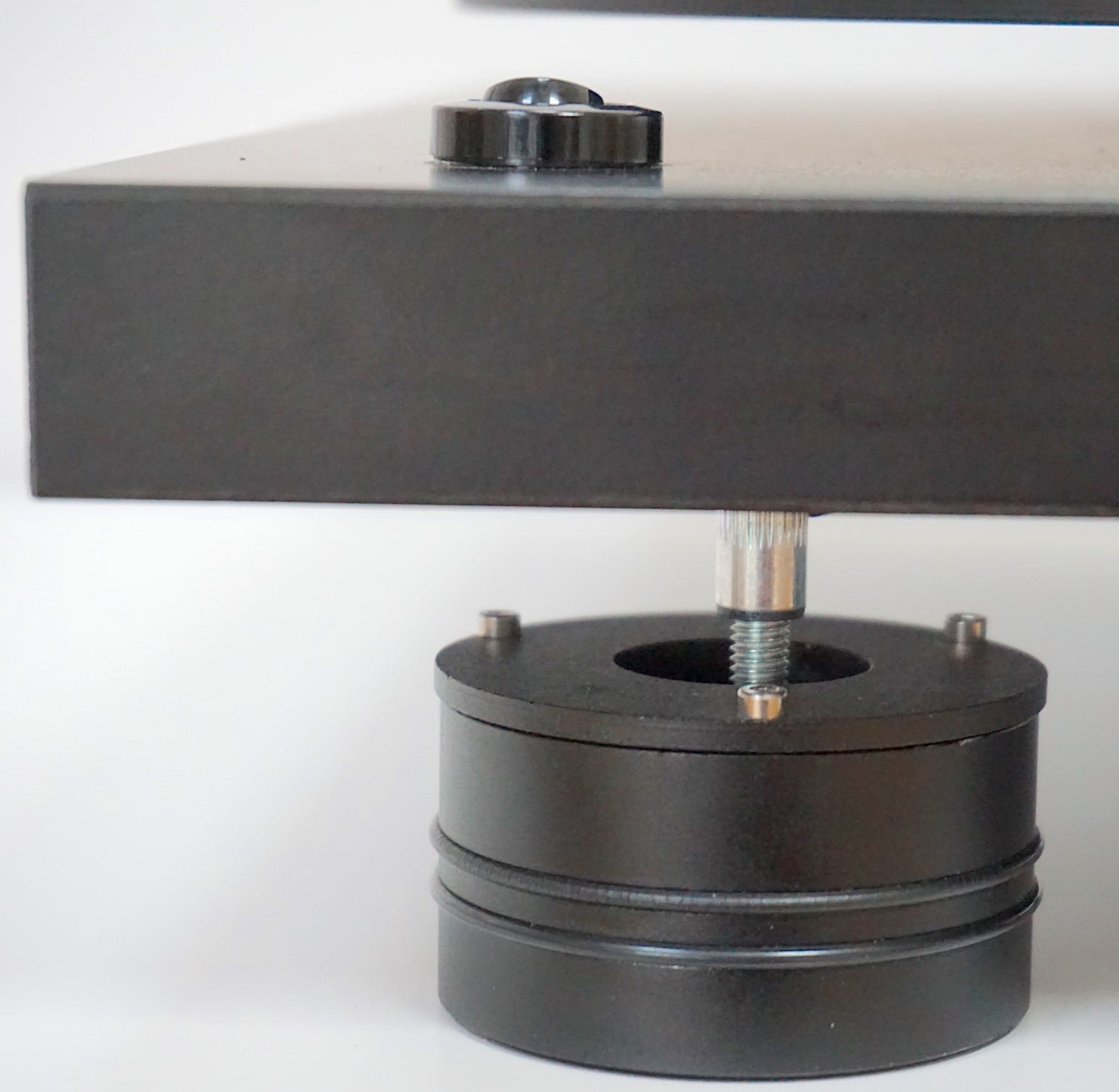 Before we get to the kit itself and detailing just what it entails, let's address the elephant in the room. Why? What I mean is, if you've got a Rega 3, of whatever vintage or variation, why should you spend a lot (in some cases) of money updating ye olde turntable? 
In short and in pure cash terms, if you have the cash to purchase all of the improvements listed here, which is around £600, what are you going to do with it – buy another Rega 3? Or are you going to lift your current deck to new sonic heights?
Also, Rega 3 owners love their turntables and they love the sound they offer. Retaining a sonic personality but improving upon that basic foundation can often be far more appealing than roaming into the murky unknown and attempting to find a 'new love' in the shape of an analogue stranger, a new turntable design. That step into the unknown is always one taken with trepidation. After all, what if it doesn't work out? The mistake could be very costly.  Hence, if you can enhance what you've got, what you're already happy with, that's a great reason to upgrade a beloved turntable. 
Another reason? You're listening to Album X and you've always thought it sounded great but you wish that there was just a bit more dynamic extension on that guitar solo or you wish that the bass was just a touch more organic on the intro and so on. You want the Rega to be able to reach a bit further, in other words. Again, an ideal reason for an upgrade rather than dumping the thing and starting again. 
In this review, I've aimed the following upgrades at the '3' but you can utilise them for other Rega models too. They could also be used to upgrade the likes of the Planar 2, 25, RP3, 5 and 6. Ask The Funk Firm for an extended list of model options. Also, you can purchase each of the upgrades separately but the entire upgrade kit is called the Rage II.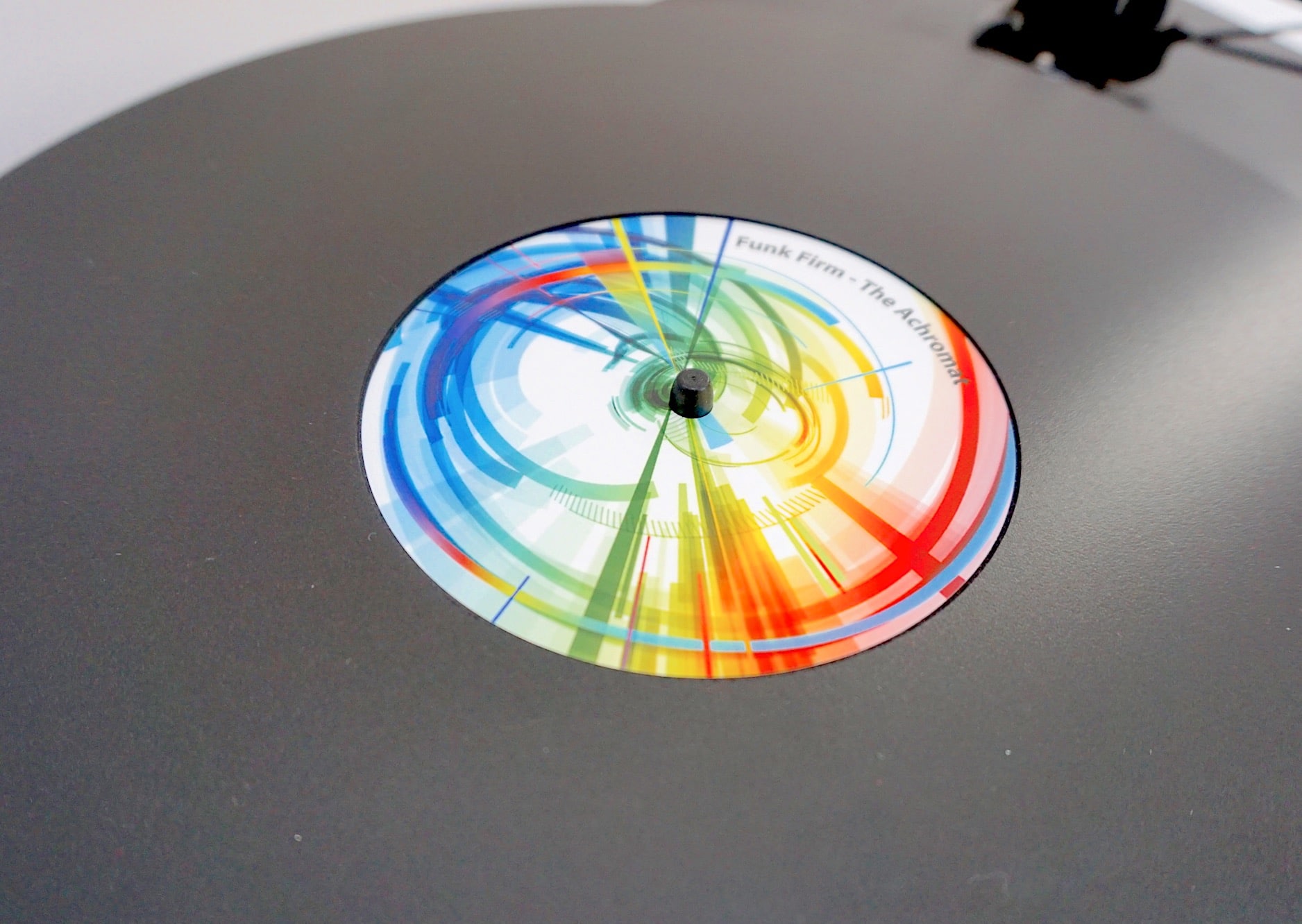 When The Funk Firm looked at the basic design for all of these turntables, the focus began on the mat – which is easily replaceable, in this case with the company's Achromat. According to the designer, Arthur Khoubesserian, "Millions of tiny bubbles within create complex pathways and that's where the energy gets lost as heat. In this way, in a virtual sense, Achromat acts like a considerably thicker mat. Two actual thicknesses are available: 3mm and 5mm. [The latter is] the standard recommended thickness. In tests, the 5mm consistently betters the 3mm mat. So, wherever possible, go for the 5mm."
Trouble is, arms with no VTA (such as the Rega) are awkward to adjust. They are commonly found on decks with felt mats about 3mm thick. This particular mat is also useful for decks with short spindles where 5mm would cause problems.
Next is the MDF plinth, supported on three simple and rather hard feet. According to Khoubesserian, "These are a direct conduit between outside world vibrations to the cartridge and they transmit vibrational energy to the arm and immediately this colours the sound. By contrast, all high end turntables are isolated. It therefore makes sense that an isolation system will immediately provide considerable benefits. For this we have Bo!ng. There is a problem here," said Khoubesserian. "The range of turntables is large and their requirements are varied. The decks all have varying weights and so need different strength springs to work properly. Their specific mounting requirements vary which requires different fitments and different size screws (i.e. wood screws, machine screws, long, short) all conspire to confound a 'universal' solution. Here we are indeed specifically referring to Rega with their wood screws on the feet."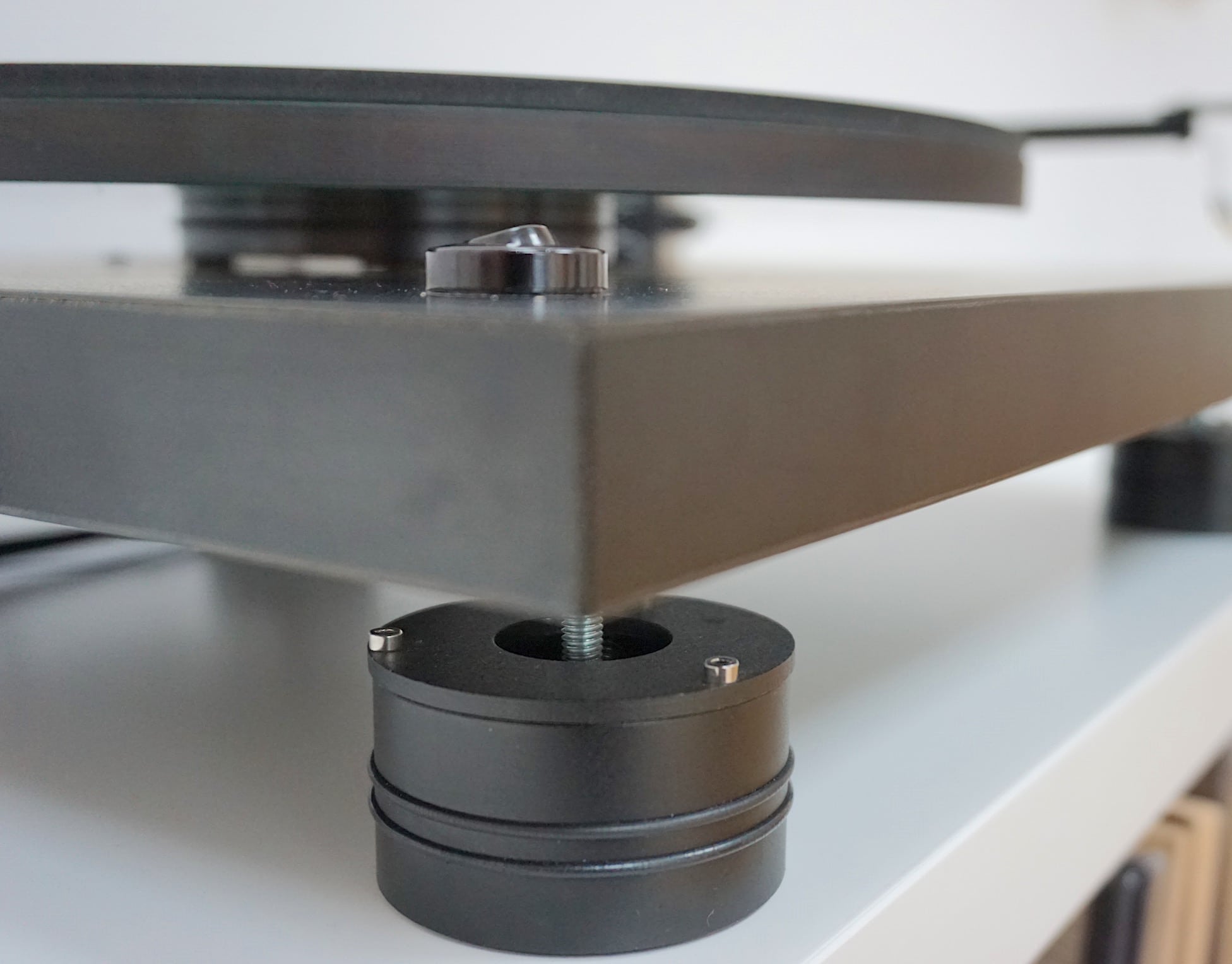 Funk's solution is this. Bo!ng (for Rega) comes with custom designed brackets that permit the use of the original Rega wood screws, in exactly the same original fitting positions, so no awkward drilling is needed from the underside of the plinth. They are then freely isolated and, in their raw state, do indeed bounce like a jelly for maximum isolation but also maximum difficulty of use. To calm the feet to provide a measure of control, Funk inserts low density damping sponges into each Bo!ng.
You can apply these feet to other turntables. Prices for a set of Bo!ng feet can vary depending on your turntable because of that differing spring density while your turntable might need three or four feet. Again, the final price will change because of that. If you need a set of these feet, ask The Funk Firm about the final price for your turntable
Next? The arm. The RB250/300 tonearm is a venerable design, "Rega's resistance to VTA adjustment has been steadfast and has endlessly confounded users," said Khoubesserian. "More than that, the sound of this arm is now starting to show its age and has a distinctive recognisable sonic signature."
Which is why Funk is offering its own F7 arm, "Three small screws are drilled to accept an industry-standard style VTA base and you are ready to go. F7 can accept a wide range of cartridges (full and straight forward VTA and azimuth adjustment), with its thread-bearing design."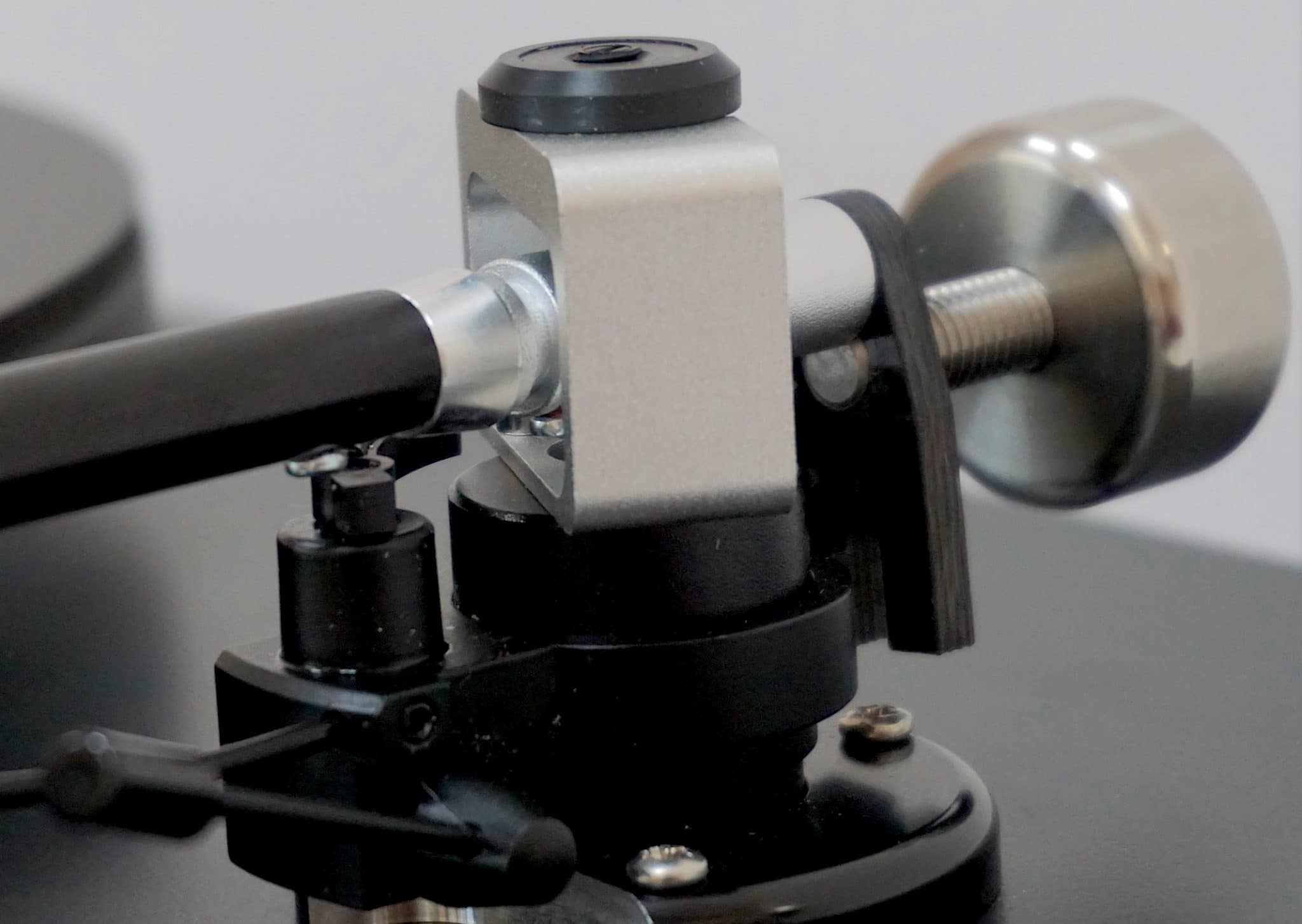 If you don't want to fit the above accessories yourself, then Funk will do that for you – at a price, of course. Funk will fit all of the items onto your Rega for £45 plus the price of the parts. That £45 includes a labour charge plus the postage and packing back to you. You will need to sort out the delivery and the charges for that, to Funk, yourself though.  
As a bonus for your efforts Funk will give your Rega a check-over service and, "…as Rega belts are notorious for stretching, a new belt will be supplied if a full kit is purchased." So, you're getting couple of freebies in there too, which amounts to an attractive deal, I reckon.
SOUND QUALITY
I began the sound tests with prog and Camel's Song Within Song. I also stuck, at least for now, with a budget Ortofon 2M Red that I already had on my reference Planar 3. I initially used the same on the Rage II because I wanted to retain a general similarity in configuration with only the Funk items being introduced into the original design for comparative purposes.
As you might expect, the Funk changes produced a superior sound quality. You would expect such a thing for all of that extra money, of course. Money doesn't guarantee top sound quality, though. Money only encourages change. The Funk turntable provided both.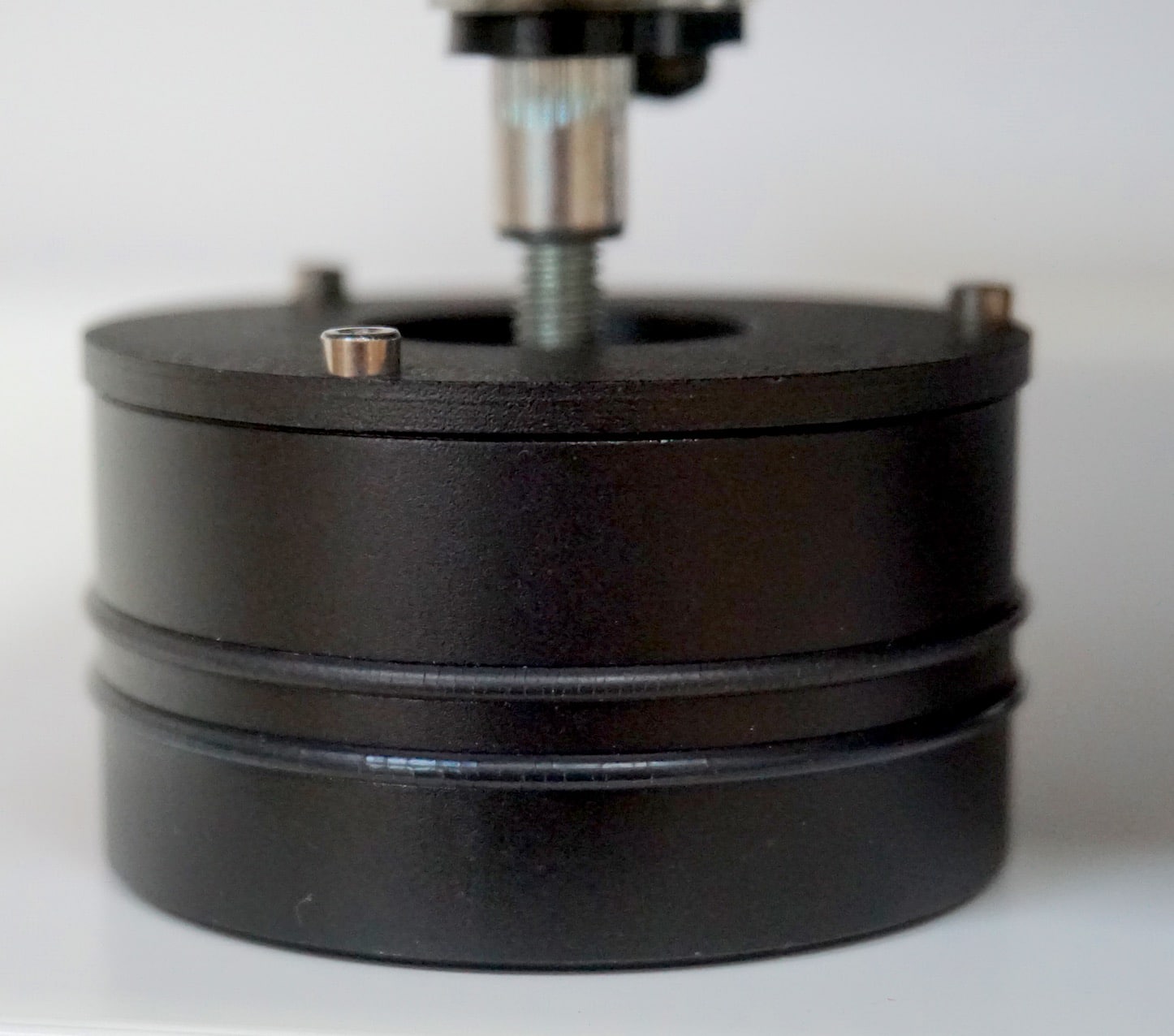 What was most apparent from the Rage II improvements was a redesign of the soundstage from the rather one dimensional and cloudy, unfocused presentation of the Planar 3 to a far more focused and disciplined soundstage from the Funk. So, in that soundstage, each instrument offered greater precision and, because of that, personality. After all, if an instrument sounds a bit smudgy and foggy then you're not really 'getting it'. It's almost like an impressionist pretending to be a celebrity. You get a generality of the person but not the nuances of the real thing. The new level of focus meant that the ear could hear all of the areas of the rhythm guitar and the analogue synths.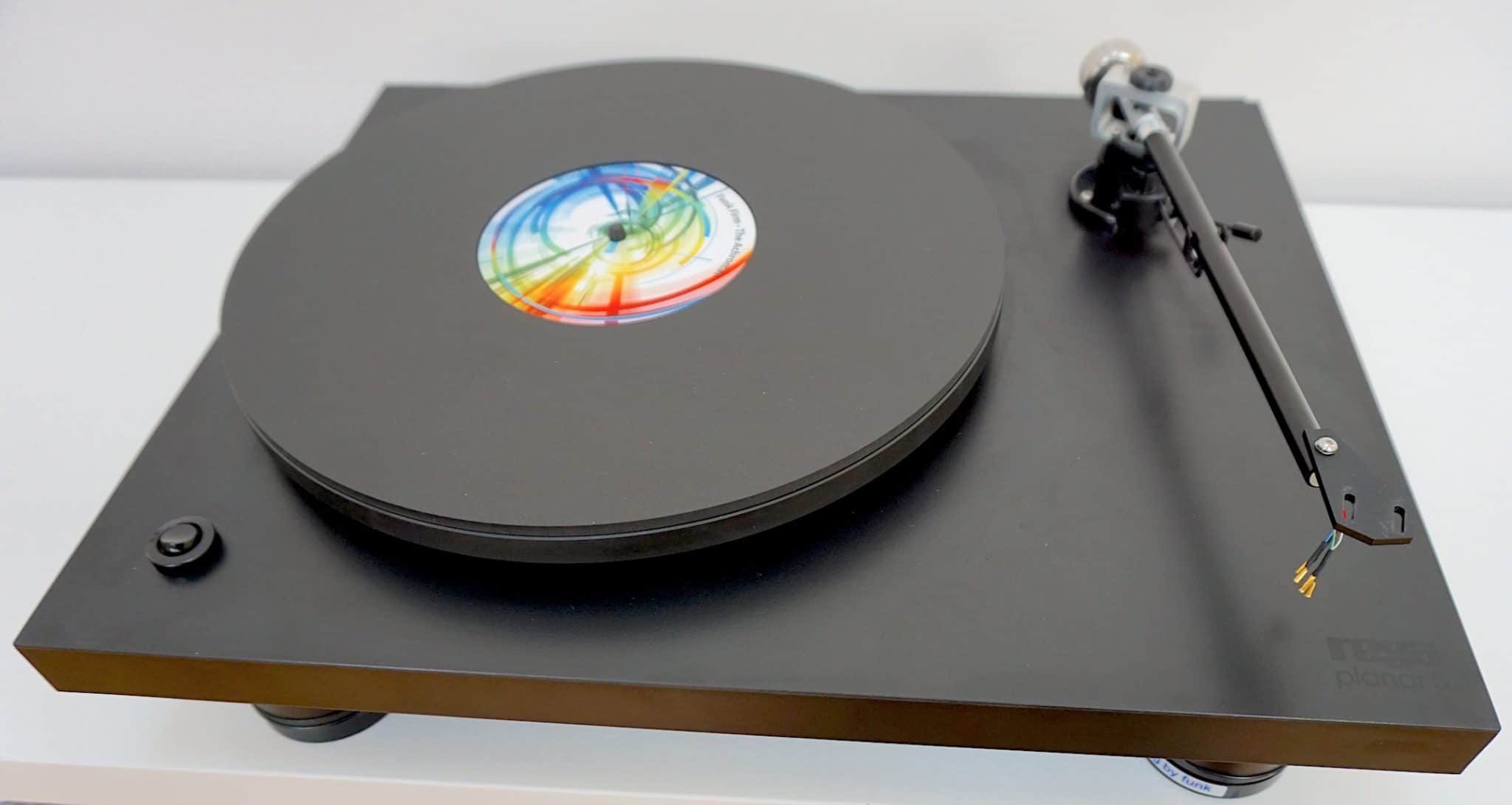 More than this, the soundstage now had depth with a particular 3D effect around the stereo image, pushing back into the rear. 
At the beginning of the earlier track – Aristillus – the synths produced a very high whistle effect around the treble which can, via the Planar 3, produce a slightly strident effect. Nothing too bad but just an edge. That effect was less aggressive via the Rage II, retreating more into the mix. More than that, the same synths offered rather surprising sound effects. I suppose this was down to their rather mechanical nature and the fact that they probably were situated in wooden cases but you could hear 'things' moving about and hitting wood. These very low frequency sounds could have been pedals or keys hitting their stop points? Mechanical 'stuff' shifting inside the casework maybe? Whatever, this secondary information was more easily heard via the Rage II. You could hear it via the Planar 3 but the Funk provided a more easily defined portrayal of these rather odd noises.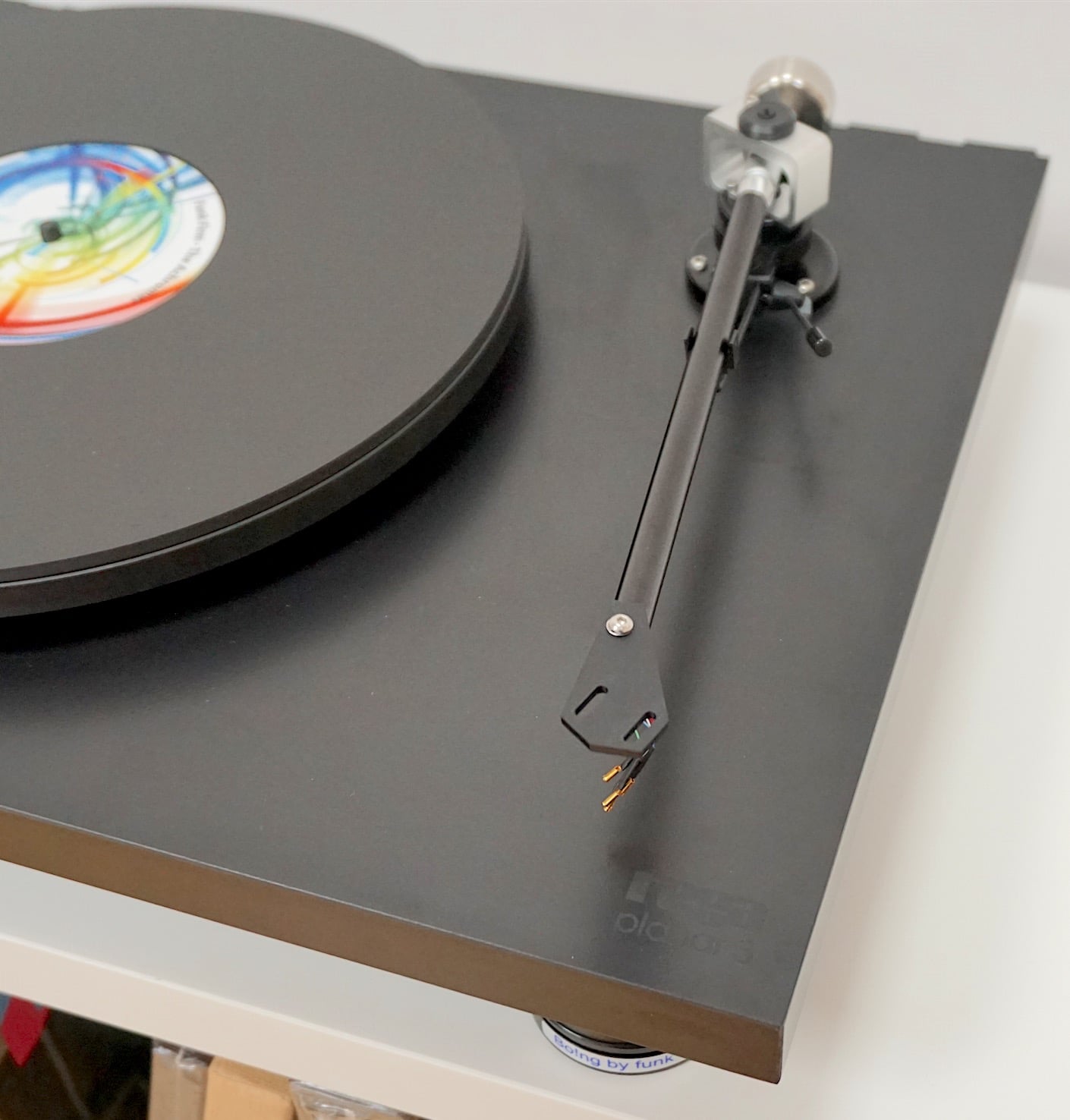 The other noise, the unwanted veiling variety, was low via the Rage II which meant that more subtle and shy detail could be heard. This included the bass guitar during high energy sequences which could be subsumed in the general cacophony. The Funk served up ready-to-use space for the bass guitar though meaning that this instrument was not only heard but gave the music a better balance as an overall mix.
Because of the price of the resultant Funk Rage II turntable, after the upgrade suite had been applied, I then looked at the cartridge as the weak point in the source chain. To better balance the sound and to see what sort of extra capacity lay dormant within the Funk, I upgraded the cartridge to a Benz MC Gold. This meant a move from Moving Magnet to Moving Coil, of course and a price increase from around £84 to £325. My question was: could the Funk take full benefit from the new cartridge?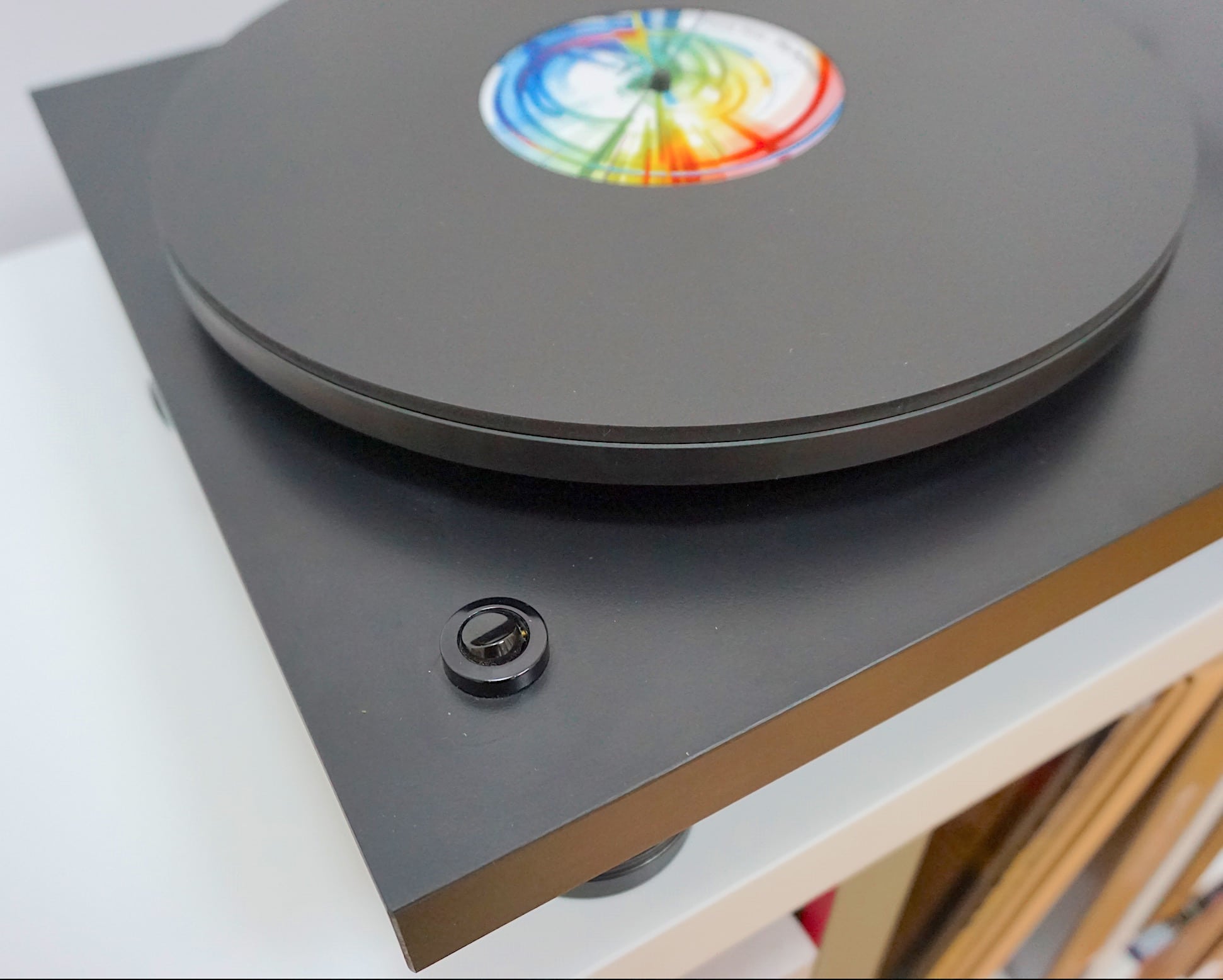 And the answer was a wholehearted yes! Basically, the turntable entered into hires mode, in relative terms. Everything sounded more confident, bass sounded heavier and massy, mids were tonally richer which the instrumental separation was enhanced to allow each instrument more time to do its stuff. Reverb tails rippled with detail, cymbals pulsed in an attractive manner while drum beats had organic response. 
In effect, the change to an MC cartridge sounded like a new turntable, such was the new measure of conviction, composure and conviction from each key press and each line of vocal delivery. Even those weird wooden noises had a fuller and, if anything, hollow wooden effect. 
On a more emotive level? The turntable now sounded exciting, thrilling at times. Head noddingly good. And any prog fan will know what that means. But enough of God's own music, I turned to jazz. Well, the vocal variety.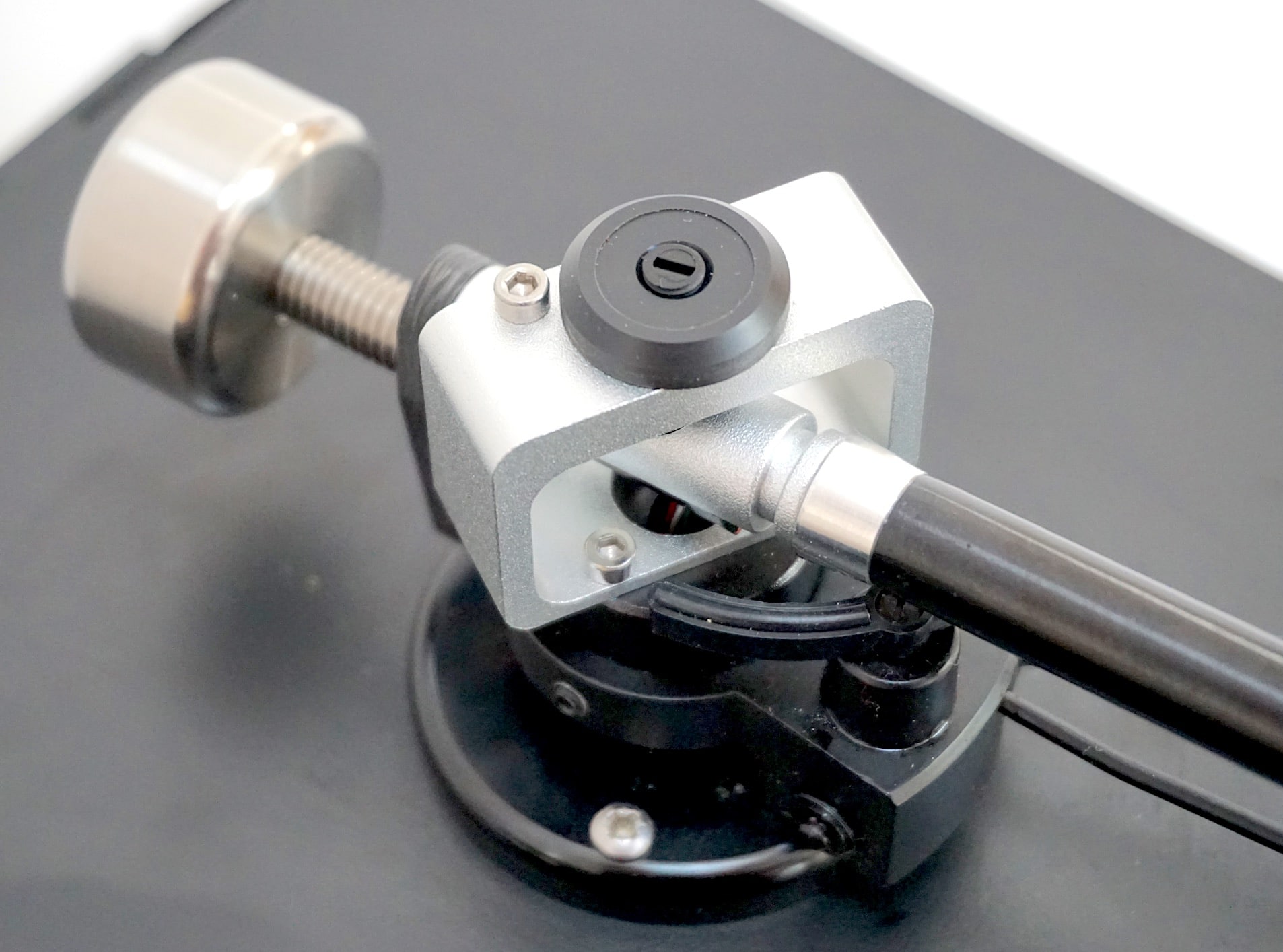 From Fran Jeffries, Sings of Sex and the Single Girl was also the title song for a 1961 film comedy starring Tony Curtis and Natalie Wood (with an ill-used Lauran Bacall and Henry Fonda, film fans). She fronted a jazz-infused orchestra featuring the usual instrumental suspects.
I was most impressed by the introductory trombone which offered power and a vibrant resonance that moved serious air while the accompanying slurpy saxes created a smooth flow within the midrange. The lead vocal was nicely focused with enough 'echo chamber' effect to provide a sense of breadth over the soundstage, it also served to distance her from the orchestra itself. 
Meanwhile cymbal taps were quick is transient terms while percussion offered a useful balance. 
CONCLUSION
Firstly, this little experiment shows how much you can push the basic heart of the Rega Planar 3 without it falling over, in sonic terms. That in itself is a fascinating bottom line and a testament to Rega. So, lots of applause there. Moving onto The Funk Firm Rage II update, though, the enhancements and changes take the entire turntable way up the ladder in terms of sound quality, offering a truly 'grown up' response. The Rage II focus, tonality and richness totally transformed the basic Rega sound and gave it a new sense of self-assurance. With The Funk Firm's Rage II, you really feel that you're in good hands.  
---
THE FUNK FIRM RAGE II
Prices:
F7 tonearm: £425
Bo!ng Feet (For Rega – 3 Feet): £112
Achromat (5mm): £70
Tel: 07846 798367
Website: thefunkfirm.co.uk
---
GOOD: low noise, soundstage structure, tonal realism, clarity, mature presentation
BAD: nothing
RATING: 8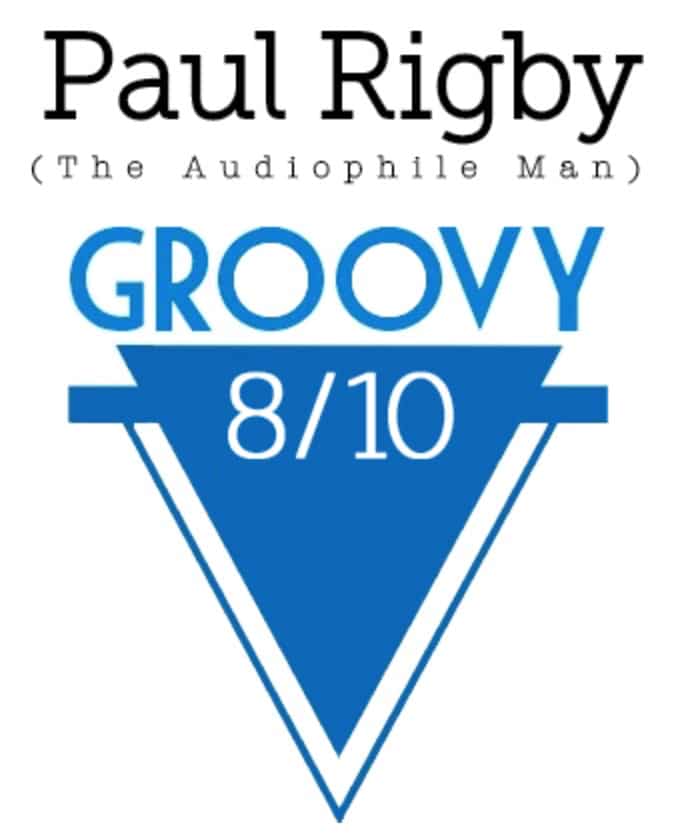 ---
[Don't forget to check out my Facebook Group, The Audiophile Man: Hi-Fi & Music here: www.facebook.com/groups/theaudiophileman for exclusive postings, exclusive editorial and more!]
REFERENCE
Rega Planar 3 turntable
Rega Brio-R amplifier
Spendor S3/5R2 speakers
Black Rhodium cables
Blue Horizon Professional Rack System
Harmonic Resolution Systems Noise Reduction Components
All vinyl was cleaned using an Audio Desk's Ultrasonic Pro Vinyl Cleaner