The Article
Frank Zappa's Bebop Tango
2nd April 2016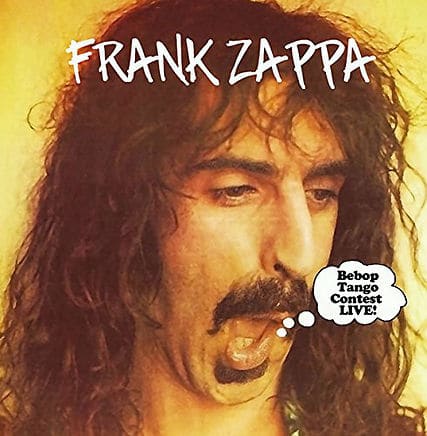 With the success of his Apostrophe and Roxy & Elsewhere albums, 1974 saw Frank Zappa at his commercial peak.
Evidently feeling a surfeit of goodwill towards his fans, at the close of the year he prepared a personally mixed reel of live performances from the previous year for broadcast on WLIR-FM in Garden City, New York on New Year's Eve.
Not to be confused with a show he was playing the same night in Long Beach, California, this is a typically adventurous and humorous compilation, and is presented here with background notes and images.
Out now, this is the first vinyl issue which includes the entire CKGM WLIR FM broadcast. Pressed on 180gm vinyl is should be available for around £20.