The Article
Eva Cassidy's Nightbird: 31-song performance at the Blues Alley jazz club, Georgetown, DC
18th May 2016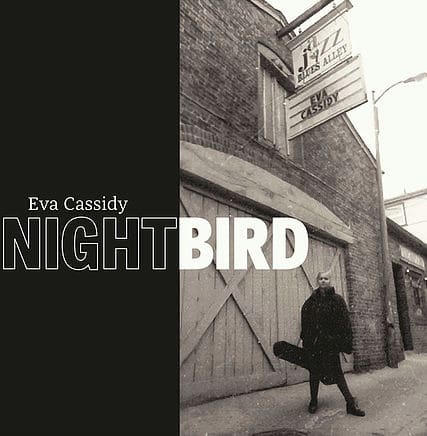 Eva Cassidy's 31-song performance at the Blues Alley jazz club, Georgetown, DC on the night of the 3 January 1996.
Nightbird will be released as a 4LP gatefold heavyweight vinyl package that also includes 2CD and DVD discs.
The recordings have been remixed and remastered from the original tapes.
Of the 31 songs, 12 are previously unreleased including the title track Nightbird as well as the jazz standards It Don't Mean A Thing (If It Aint Got That Swing) and Fever.
Of the 12 unreleased tracks, eight are previously unheard songs. These include Son Of A Preacher Man, Route 66, Late in The Evening, Baby I Love You and Caravan.
The DVD features 12 performances from the night including Over The Rainbow, Time After Time, People Get Ready, Nightbird and Bridge Over Troubled Water.
Out now, price is £40.