The Article
Eric Clapton's The Studio Album Collection
2nd May 2016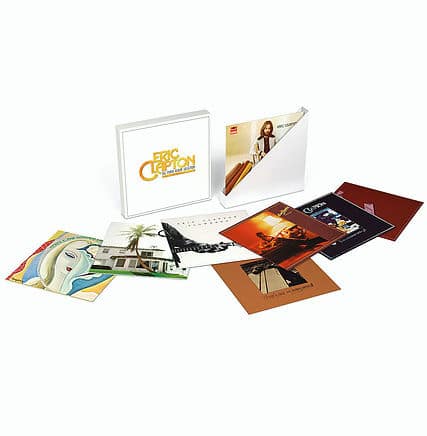 Eric Clapton's solo output, recorded for Polydor/RSO during during the 1970s, is gathered together in The Studio Album Collection, a new 9LP vinyl box from Universal Music.
The box includes seven solo albums starting with 1970's Eric Clapton and ending with 1981's Another Ticket.
The albums are reissued on 180gm vinyl, in replica original artwork and this box has an inner 'drawer' that contains the records, slotting into the outer slipcase.
Additionally, and "especially for this box set", both Layla And Other Assorted Love Songs, and Clapton's self-titled 1970 album, have been newly remastered.
The Studio Album Collection is released on 29 Jan 2016. Price will be £14