The Article
Elipson Omega 100 RIAA BT Carbon Black Turntable
19th December 2017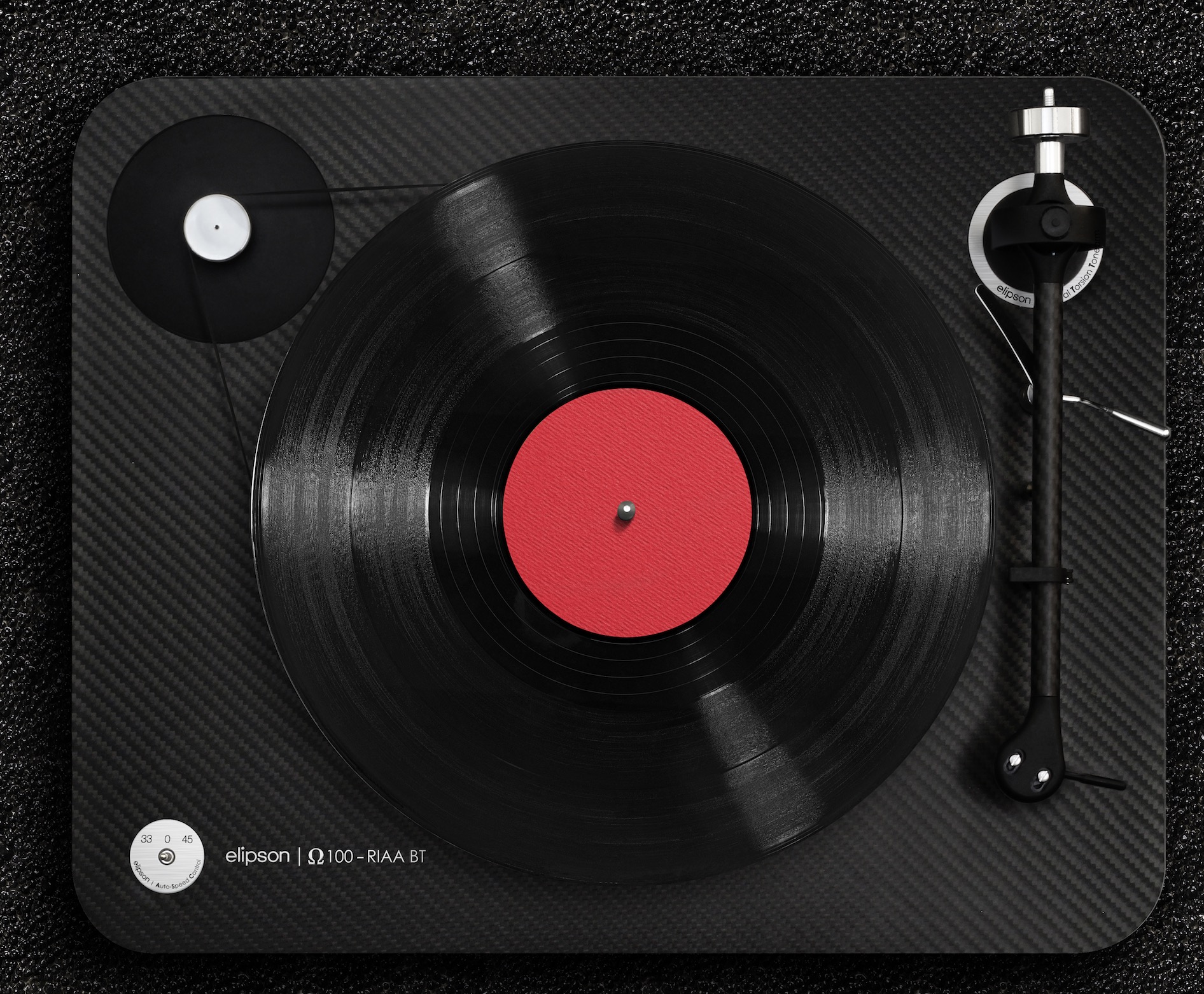 This is where the Elipson turntable series enters the lifestyle arena with some gusto, Paul Rigby reviews the company's Carbon Black
The encroachment of 'lifestyle' into the hi-fi industry is and has been a touchy subject for purists. Especially those of a vinyl persuasion. For many years, audiophile vinyl fans enjoyed a cosy time with their wax and well engineered turntables. Then vinyl became fashionable again, new blood entered the fray and the hardware scene began to change. Dedicated vinyl fans found it unsettling. Many still do.
Yet one cannot decry the change. The hi-fi industry needs as much new blood as it can take to stop it stagnating and to encourage growth which, in turn, encourages investment and innovation.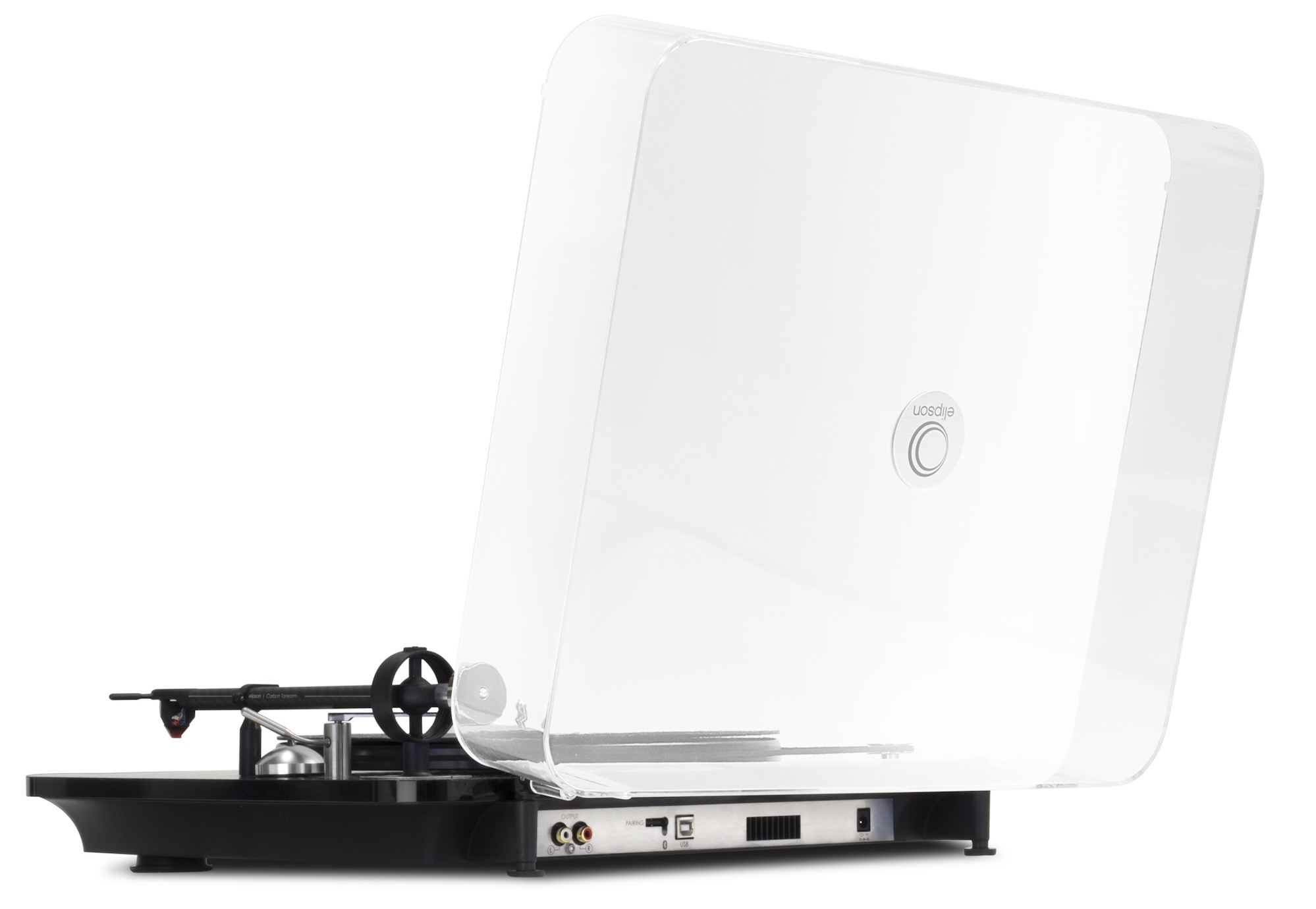 The Chinese were early supporters of this new direction. They have produced OEM turntable designs offering plenty of these lifestyle features for many years, as users of turntables from the likes of Lenco, Dual and Audio-Technica will know.
More audiophile oriented manufacturers have looked on and realised that these cheap and rather basic designs have opened up a niche for themselves. That is, a feature laden turntable of a lifestyle persuasion but based upon a more solid audiophile foundation. I've already reviewed such a design from VPI, the Player. Now Elipson has produced another entry. This one has been designed and built in France, is relatively expensive for a lifestyle product, although a lot cheaper than VPI's entry.
There's plenty of quality on show, including a carbon fibre arm and a carbon fibre plinth.
Inside is a phono amplifier: the Carbon Black cannot be connected to an external phono amplifier. This built-in unit saves you time, money and hassle sourcing and fitting an external model. It also means that you can connect the Carbon Black directly to powered speakers, if you wish.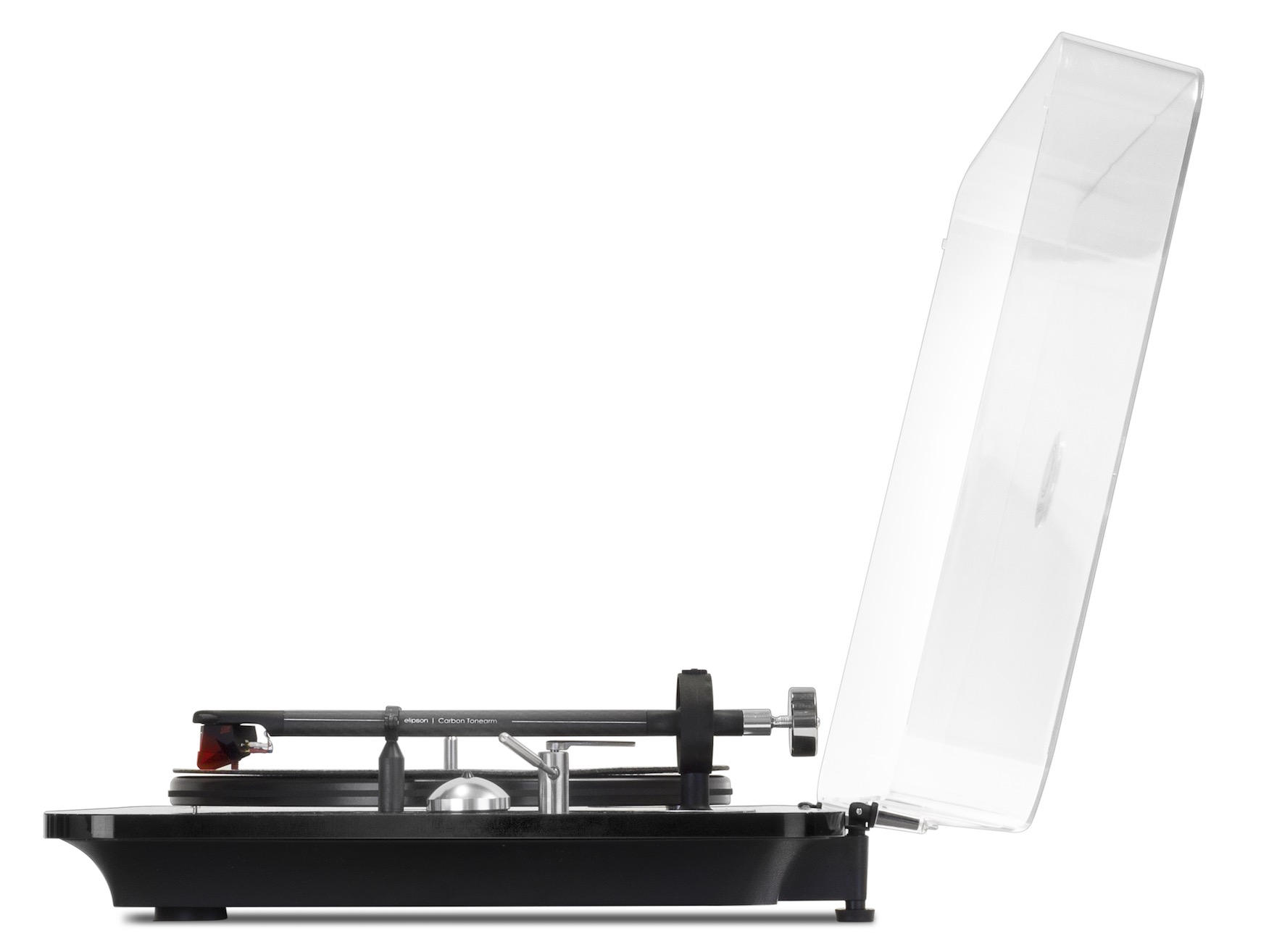 The USB port, fitted to the rear of the turntable, allows you to 'rip' vinyl to a digital file. Ideal for mobile use and to utilise in a car. Bluetooth is also catered for here, sending vinyl music to a suitable Bluetooth speaker, for example. Both the built-in phono amplifier and the Bluetooth provide extended set-up options in terms of the complement of the final hi-fi system as well as new possibilities relating to where the analogue chain can be sited and used.
The Carbon Black is, yes, black in colour and brings in Ortofon's 2M Red as the cartridge (that's valued at around £100 on its own).
Other highlights include a digital frequency generator motor that drives the flat belt around the platter's outer rim. Speed stability is one of its positive factors of the motor while another is actually delivered from the off. That is, the turntable can switch between 33, 45 and 78rpm with the firm switch of a metal toggle.
The straight Orbital Tension Tonearm features a tonearm-mounted, anti-skating wheel that supplies torsion directly above the bearing.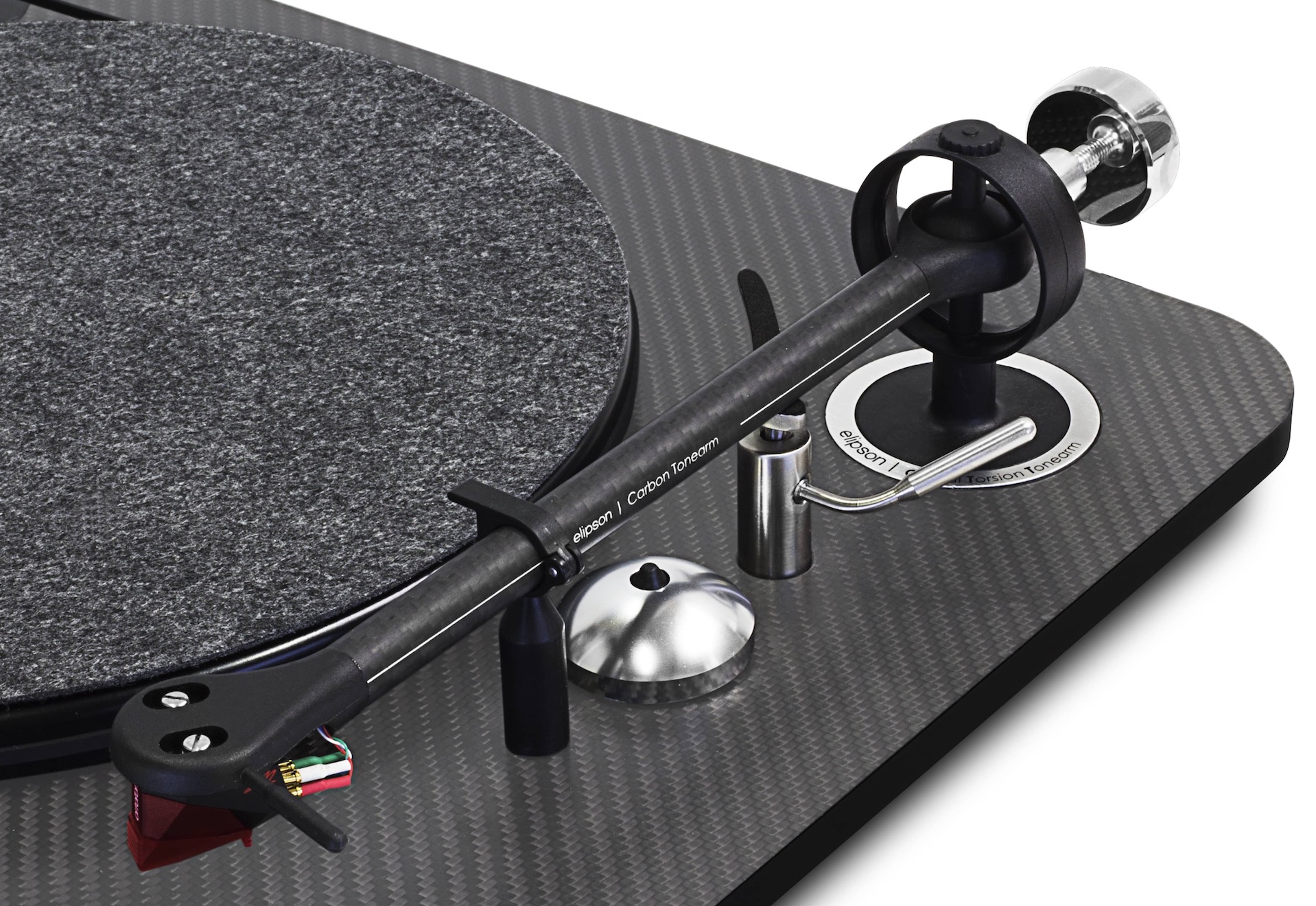 General build quality is good. That said, if you're looking at higher quality build for an all-in-one then pay £1,500 for a VPI Player. Once more, the Carbon Black is not a turntable per se, it's a 'package'. The build budget takes that into consideration.
SOUND QUALITY
I began the sound tests with a slice of high tempo funk and the track Fight the Power, from the Isley Brothers album, The Heat In On. 
There's a lot to consider here and trade-offs to be aware of. In sound quality terms, putting the other features to one side for a moment, you must realise that the sonic performance of the internal phono amplifier is not going to be as good as an external model. The sound tests here proved that fact with the soundstage sounding rather constricted for the price of the overall turntable. Compared to a turntable with an external phono amplifier, the Elipson's vocals and instrumentation lacked a sense of richness and breadth of purpose.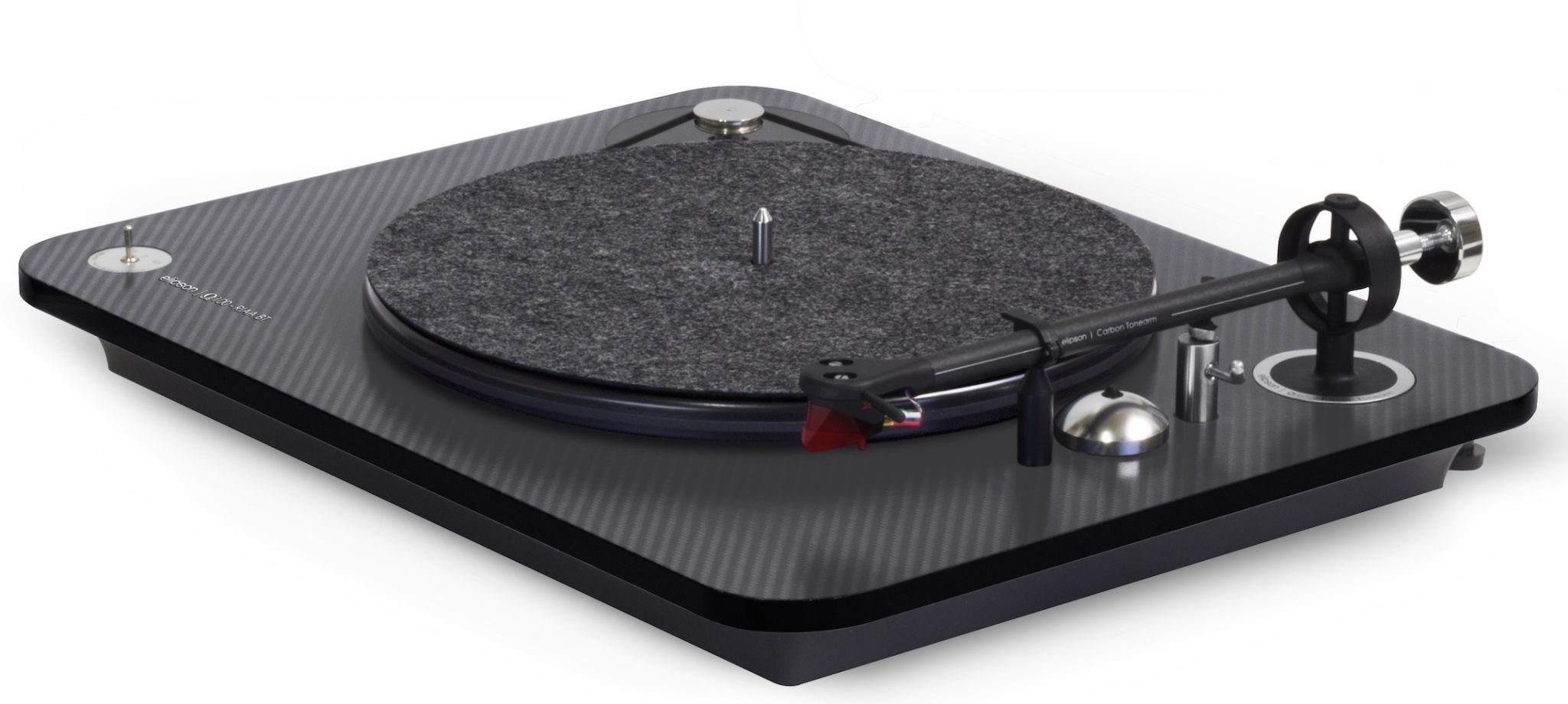 Now, I have to quickly add that buyers of this turntable will not and should not purchase it to act as a typical, stripped down, audiophile turntable. The features here are everything in terms of why you'd buy this deck in the first place. This is a lifestyle turntable, not a pure audiophile turntable. So it would be wrong and rather churlish to damn to Elipson on this score. What you need to do is look at other, similarly configured turntables and see where the Carbon Black fits.
I did that with a range of, generally cheaper, Chinese-made turntables that basically did the same job in terms of feature type and count. The Elipson should, of course, have been better in sound quality because it was that much higher in price. Even so, I wanted to hear if that was actually the case and if so, in what way and by how much. Is it really worth spending more money on a lifestyle turntable such a the Carbon Black?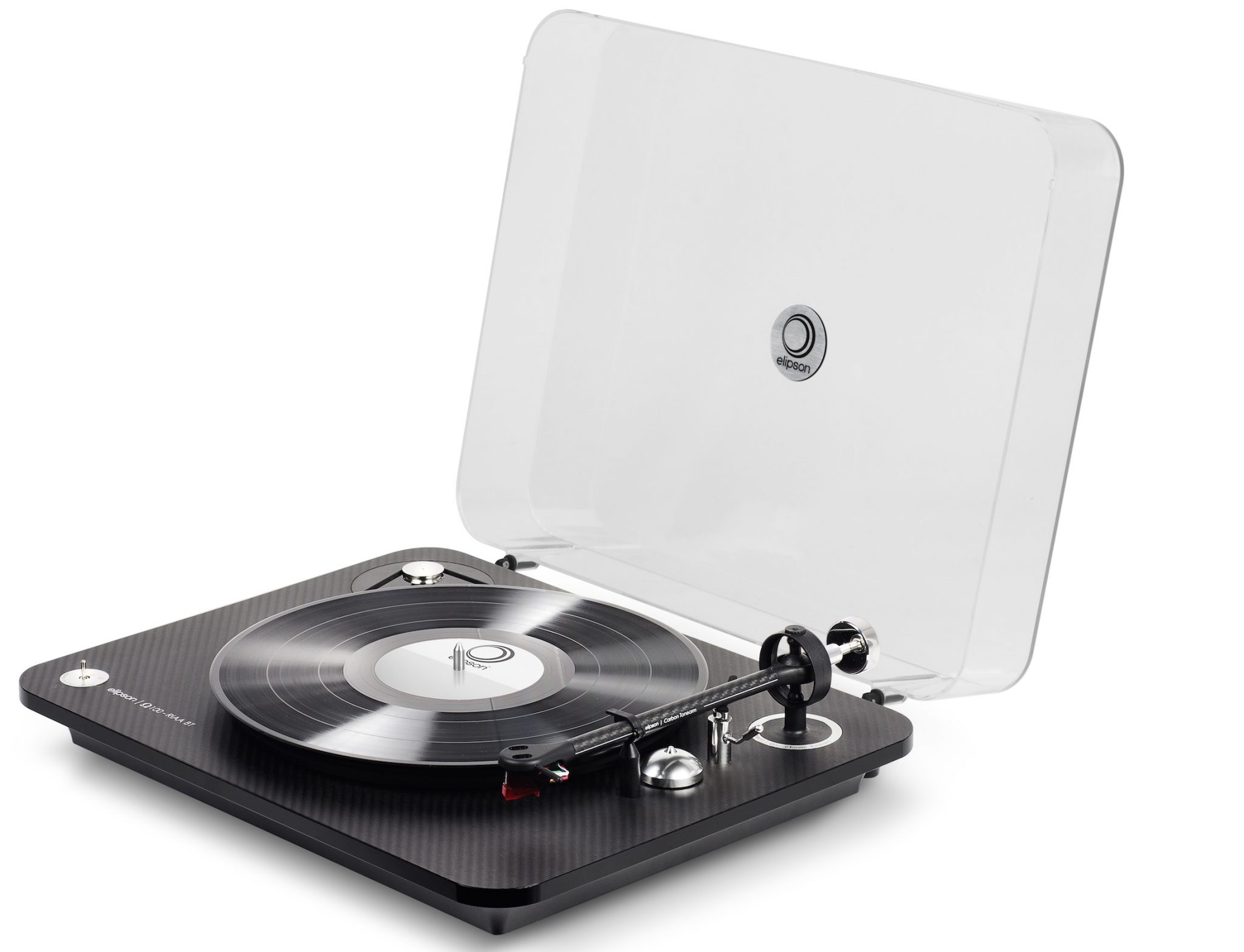 And yes, I can confirm that the Elipson does sound superior to a typical Chinese-made turntable with a built in phono amplifier and that's were I decided to focus the sound tests, within this lifestyle sector.
Firstly, there is a great deal more discipline and control in every single frequency. Where the Chinese decks, in general terms, gave you a smearing upper midrange with brightness around crescendos, the Elipson offered a relatively smooth insight with plenty of detail on offer while treble, quite apart from sounding pinched and tizzy, provided instead a sense of space with an admirable reverb tail. Instead of closing my eyes and bracing for the worst, I was pleasantly surprised at how mature these upper frequencies sounded.
For the lower frequencies, the extra control meant that the potentially booming bass was absent. What I did hear instead was a rounded and, considering the configuration, a relatively characterful bass response that never sounded false or clinical or even plastic-like. There were plenty of organic tone clues here to give the bass a sense of realism.
I then tried Nina Simone's Seems I'm Never Tired Lovin' You. This is a tough call for any turntable because Simone had an articulate and expressive voice. Here, she was also only accompanied by a piano, a terribly tough instrument for any piece of hi-fi to track.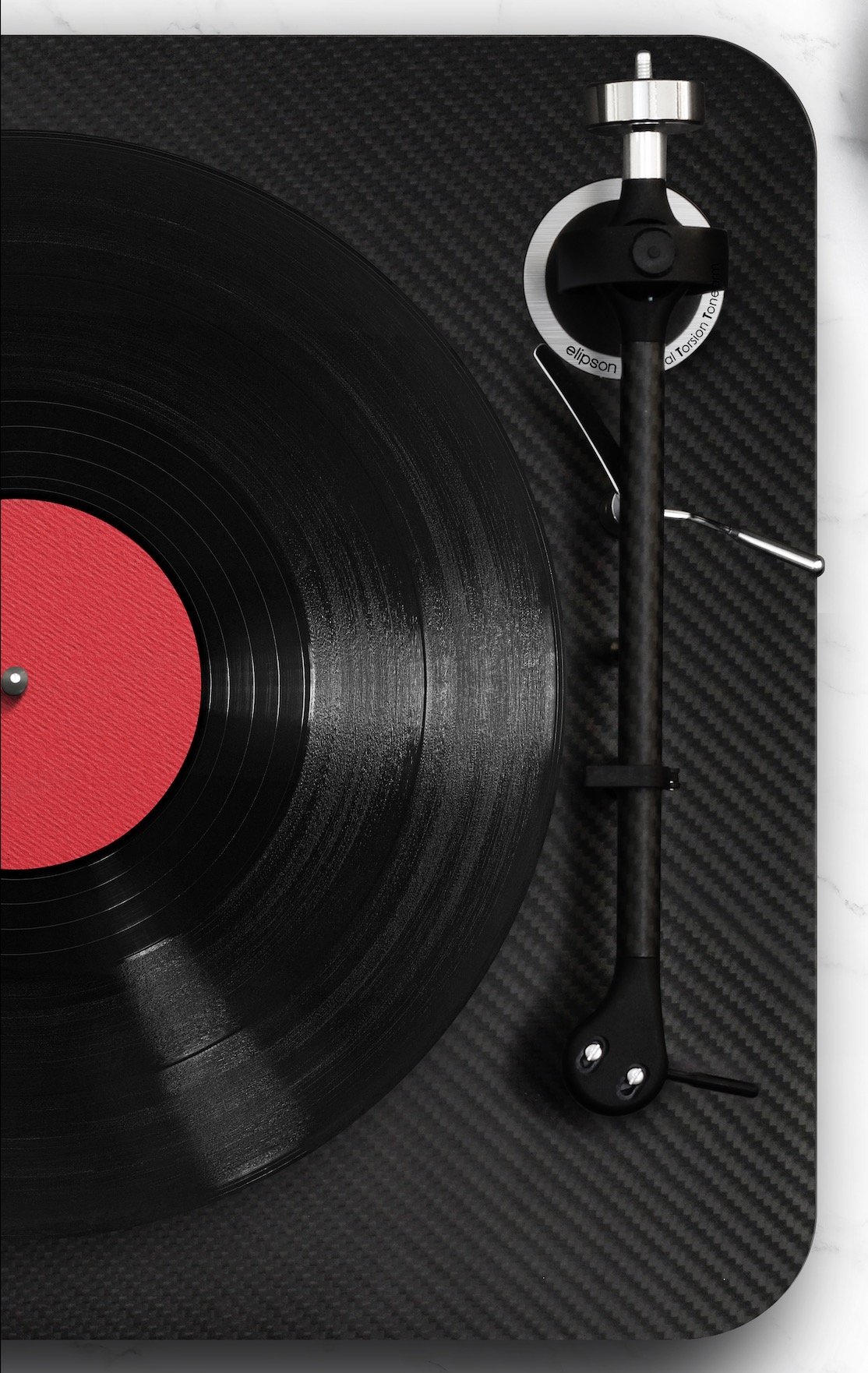 In terms of the voice, I was impressed by the Elipson's ability to reflect the passion and the no-nonsense approach by Simone. The lady herself was a straight talking woman with an opinion on most things. This turntable reflected her determination and her straight ahead approach to a lyric. At the same time, for the configuration, I was happy to hear how the Elipson tracked the varying and quite complex modulations in Simone's voice. The cheaper Chinese turntables often lost the plot here and wavered in terms of accuracy, whereas the Elipson never had any really issues with this.
The piano was also blessed with a sense of clarity. For this type of turntable, the piano exhibited a sense of focus and precision that allowed the instrument to flow with ease without any of the tell-tale chaotic frequencies causing smearing issues.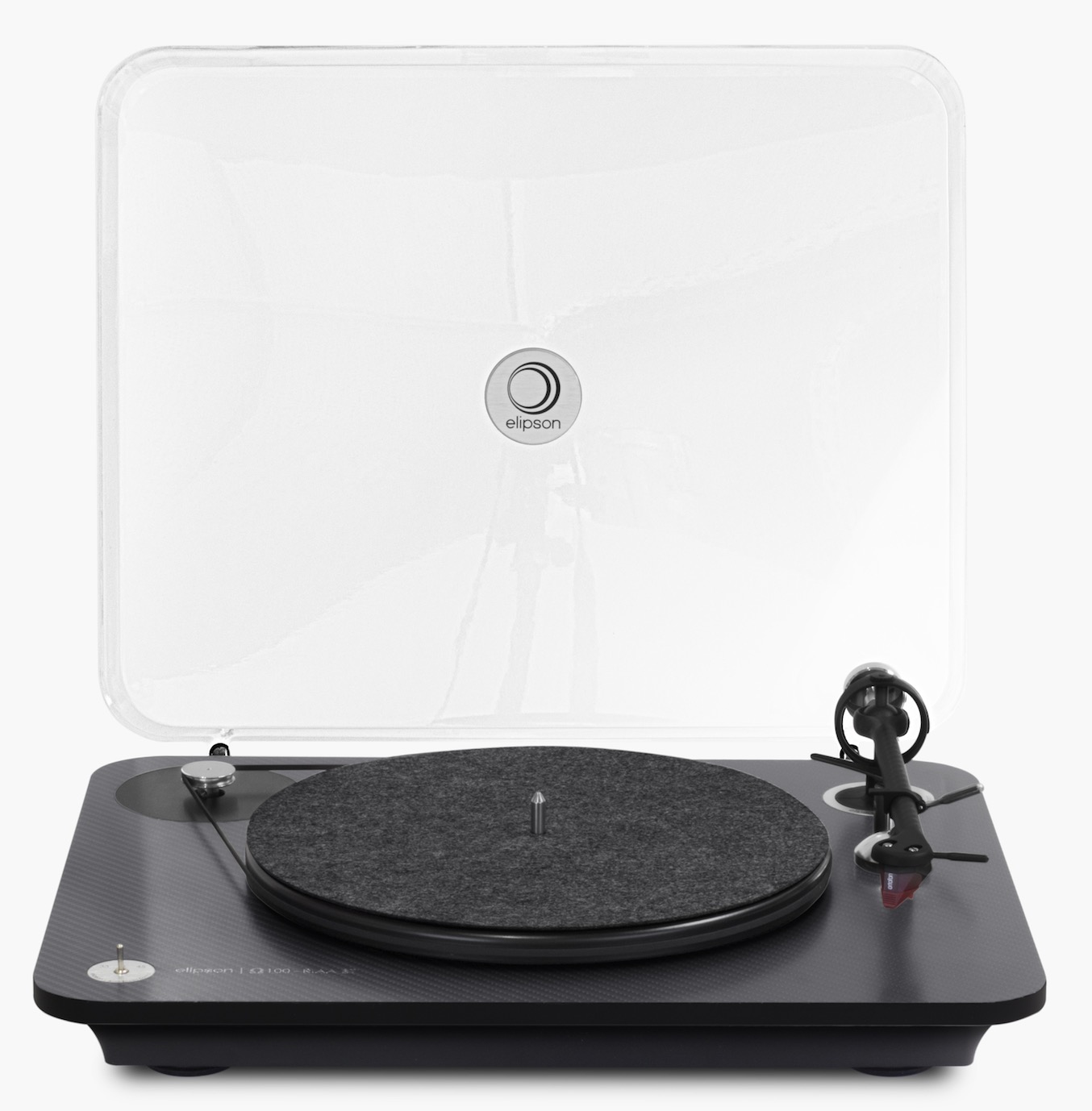 While the USB connection allowed straight-forward 'ripping' of vinyl to a digital file, I was a little bit concerned by the Bluetooth facility which could have been insecure and unreliable. Cheap turntables are rather hit and miss in this region. The Elipson proved easy to pair and straight-forward to use. I turned off my reference hi-fi system and paired the Elipson with my Benq Trevolo S Buetooth speaker. A quick press of the turntable's pairing button and a similar press on the speaker's pairing button and a connection was made in a few seconds. Speaker output continued steadily and without any signal break-up.
CONCLUSION
In its class, the Elipson turntable might not be the cheapest turntable around but you have to look at the bigger picture. Yes, other Chinese turntables also provide a USB port, Bluetooth and a built-in phono amplifier but none – and I mean none – offer those facilities within a well specified turntable chassis with relatively high-end materials and innovative design elements. The Elipson does all these things and it does it well. A plug-and-go machine that is very easy to set up and a breeze to use, this turntable offers decent quality sound and a host of features and should be high up the demo list for anyone looking for a lifestyle turntable.
---
ELIPSON OMEGA 100 RIAA BT CARBON BLACK TURNTABLE
Price: £699
Web: www.avoke.co.uk
Tel: 01628 857958
TO BUY CLICK BELOW:
EUROPE – https://amzn.to/2TLD1eA
---
GOOD: design, easy to use, set-up, good quality overall sound, feature count
BAD: in this configuration, nothing at all
RATING: 8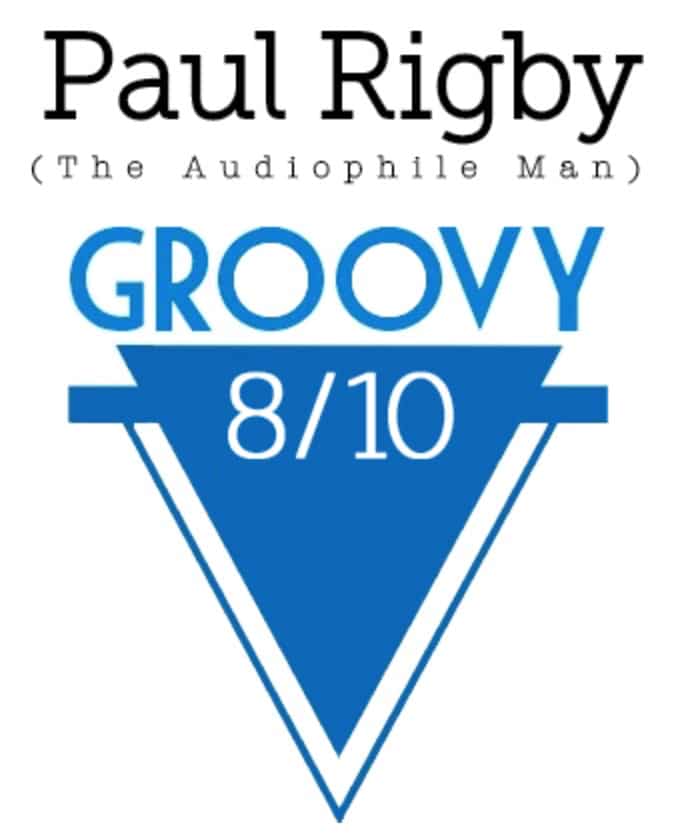 ---
REFERENCE
Rega Brio-R amplifier
Spendor S3/5R speakers
Tellurium Q cabling
Blue Horizon Professional Rack System
Harmonic Resolution Systems Noise Reduction Components
All vinyl was cleaned using an Audio Desk's Ultrasonic Pro Vinyl Cleaner