The Article
Eclipse TD-M1 Wireless Speakers: Egg-Head actives
21st April 2016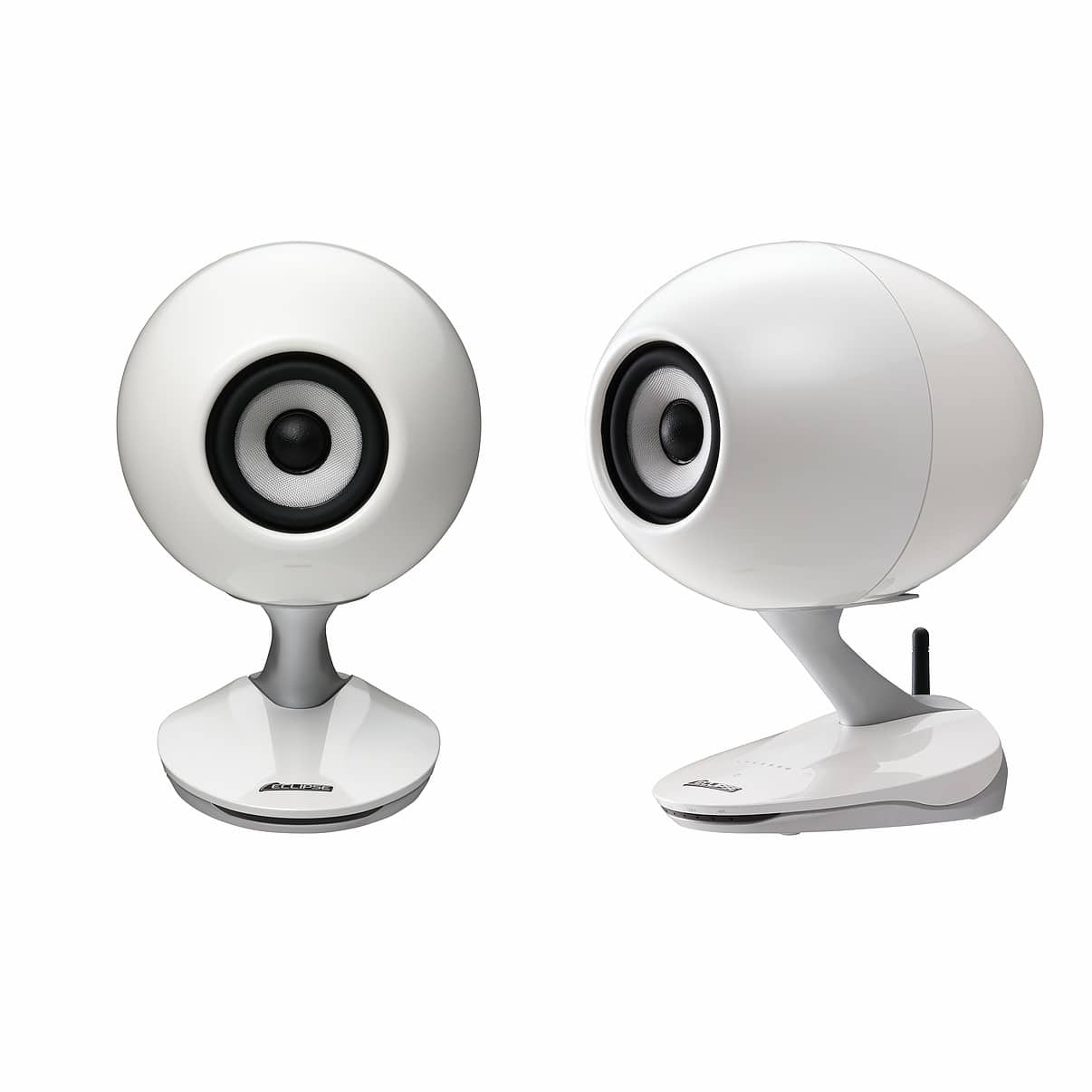 With the increasing popularity of digital content, the notion of the active speaker with multiple connectivity options is becoming ever more useful. Paul Rigby reviews the shapely Eclipse TD-M1 speakers
You don't really have to provide any sort of meaningful briefing when introducing Eclipse speakers. You just have to ask people to look at them. That, in essence, is the speaker right there. There are plenty of active designs on the market, there's a host of wireless models too, many offering multiple connectivity variations but only this example looks like it stems from the mind of a 50s science fiction pulp story writer.
The speakers provide a unique and bold design statement in terms of the shape of the cabinet. This is a real marmite issue: some will love it, others will hate it but I applaud Eclipse for its bravery in terms of trying to produce something that moves away from the standard clone, box effort.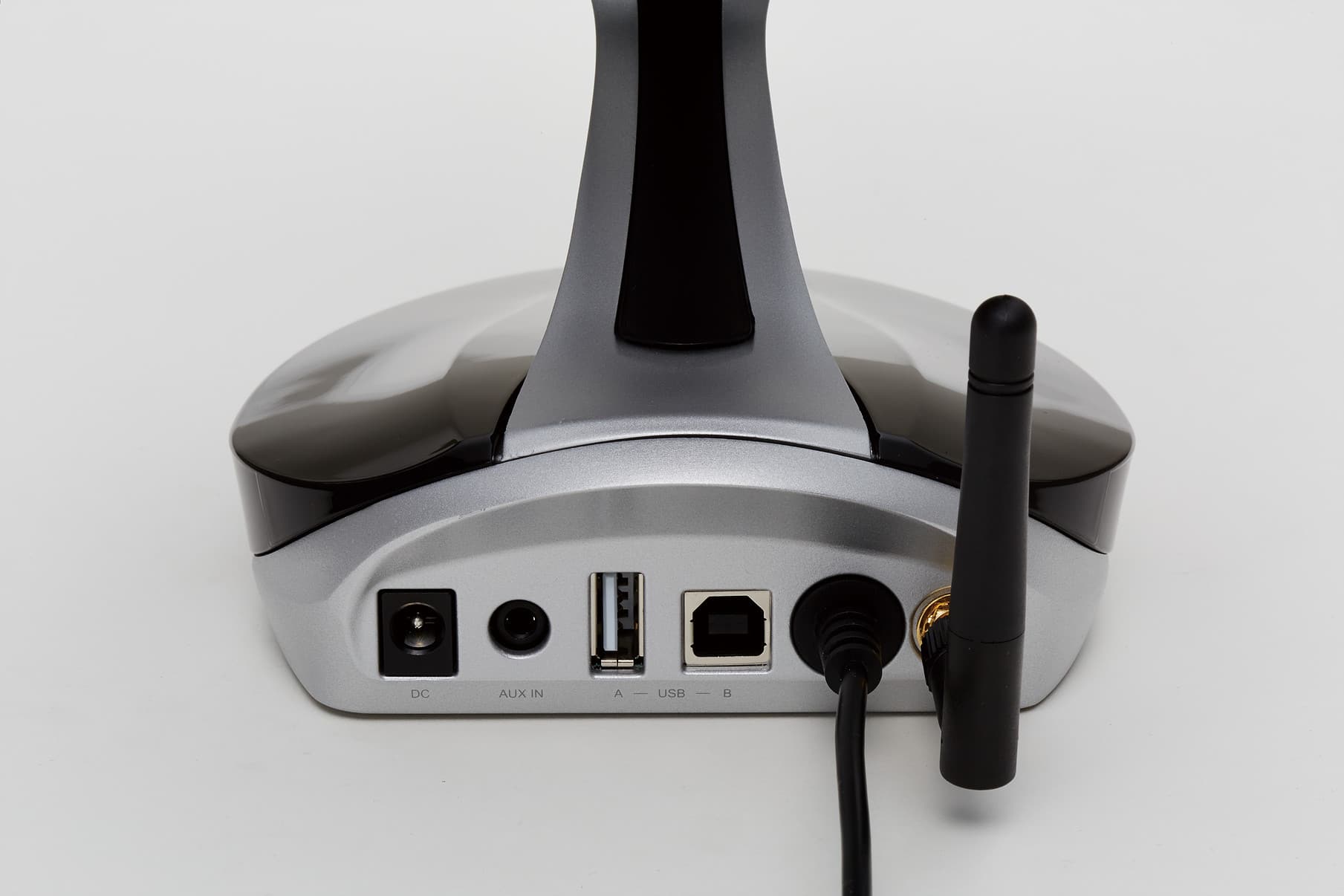 The chassis is resin-based and shaped to eradicate harmful standing waves. The single fibreglass 8cm driver dominates the front end while the right speaker features the bulk of the hardware as it contains a 20W amplifier, Wi-Fi adapter that can handle Apple's AirPlay technology, a Wolfson WM8742 DAC that can push through audio up to 24bit/192kHz plus a USB controller that can handle the same. Wireless these speakers may be in terms of content retrieval but they still need a wire to plug the amp into the mains with another umbilical wire to connect the right speaker with the left. Each speaker features an integral stalk-like stand or foot with friction levers at the rear providing the option to angle the head of the chassis to the correct listening angle.
Connections all appear on the right speaker too and include an Aux In and USB (Type A and B). You'll also find the Wi-Fi aerial connector here too. There's no Bluetooth option, though, which is disappointing.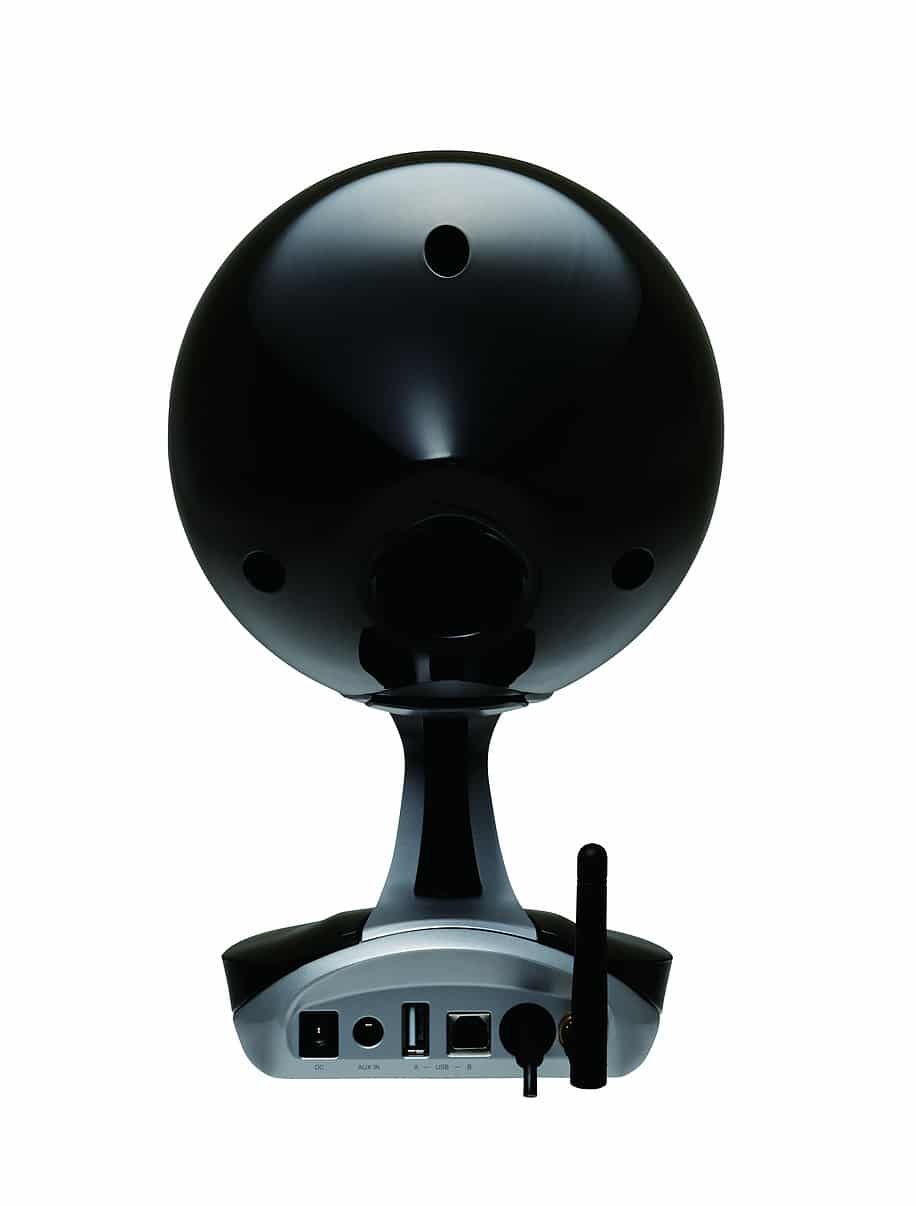 Sources can be switched via touch-sensitive controls on the base of the right speaker including source controls and volume. You can download the manual from the company's website to see the full suite of available instructions on offer. You can use AirPlay in either Direct or Wi-Fi mode too. Using the latter enables you to access music stored on other devices on your wireless network, while the former doesn't require you to have a Wi-Fi router at all.
The TD-M1 spans 155 x 242 x 219mm and weighs in at 5.3kg.
IN USE
In general terms, when setting up speakers of this genre, the usual method of connecting the two before other media content is engaged is to plug a cable from one speaker to the other. In this way, both speakers produce the same sound. The only issue I had which the TD-M1s was the relative length of this umbilical chord compared to some systems I've reviewed. For most users, the length of this bit of wire will be more than sufficient but it might not be long enough for a home-based system that sees these speakers on independent stands in front of a static hi-fi system. No doubt, the company would say, "Ah well, in that case, you need our larger model…just follow me while I tell you about our more expensive…" Which is find and dandy, yes, but you might not want the larger model because it is, well, larger and you might not be able to afford them either. So, before you buy, make sure that this cable is long enough for your needs.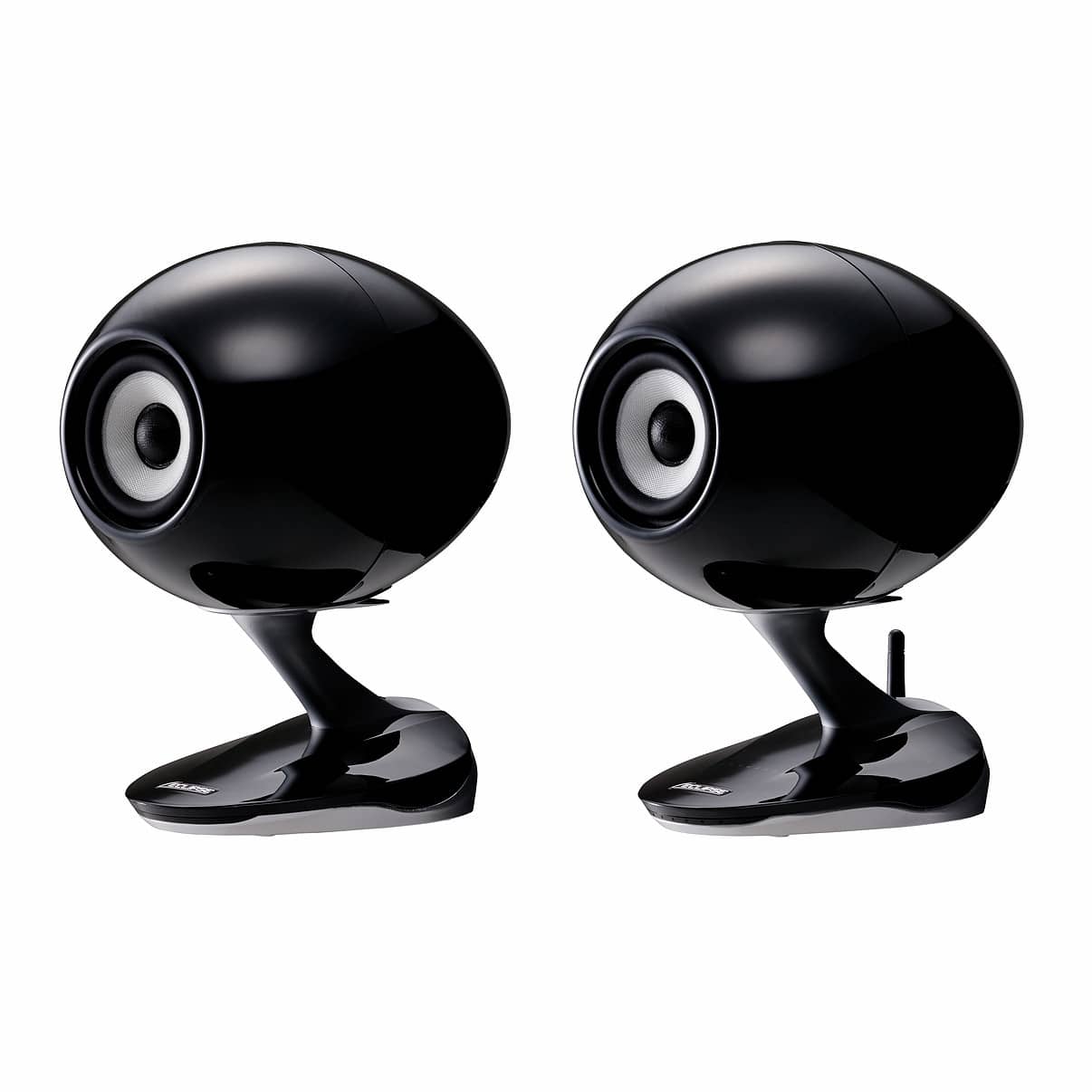 While I'm having a gripe, I noticed that there is no physical remote control option available for this 'system'. What you do get is an app. Apps as controlling software are prevalent and ubiquitous in and around the hi-fi industry. Why? Well, in general terms, apps are easy to use, they are cheaper to make and Apple and Google handles the distribution for you. Apps have issues, though. Firstly, I tried to find the thing on Apple's App Store but only succeeded in grabbing a selection of planetary eclipse-related software so I then had to load up the Eclipse website to find the correct search criteria. This all took time. Ok, that's a one-off occurrence but even on a day-to-day basis, imagine the scene. You're in a rush, you're doing something else, you want to listen to some music while you're doing it and you either lean over to press a couple of buttons on the non-existent physical remote control to get it going or you:
1: search for your phone (I'm sure it was in my jeans pocket…coat maybe? No it's on the table over there)
2: Power up the phone
3: Search for the remote app amongst the other 15,000 apps on your phone
4: load the app
5: take a moment to get to grips with the interface
6: music
Apps as remotes are nice, believe it or not I actually like them but not everyone does and not everyone has access to a smartphone and not everyone likes apps as remotes. Eclipse needs to be introduced to the world of 'choice'.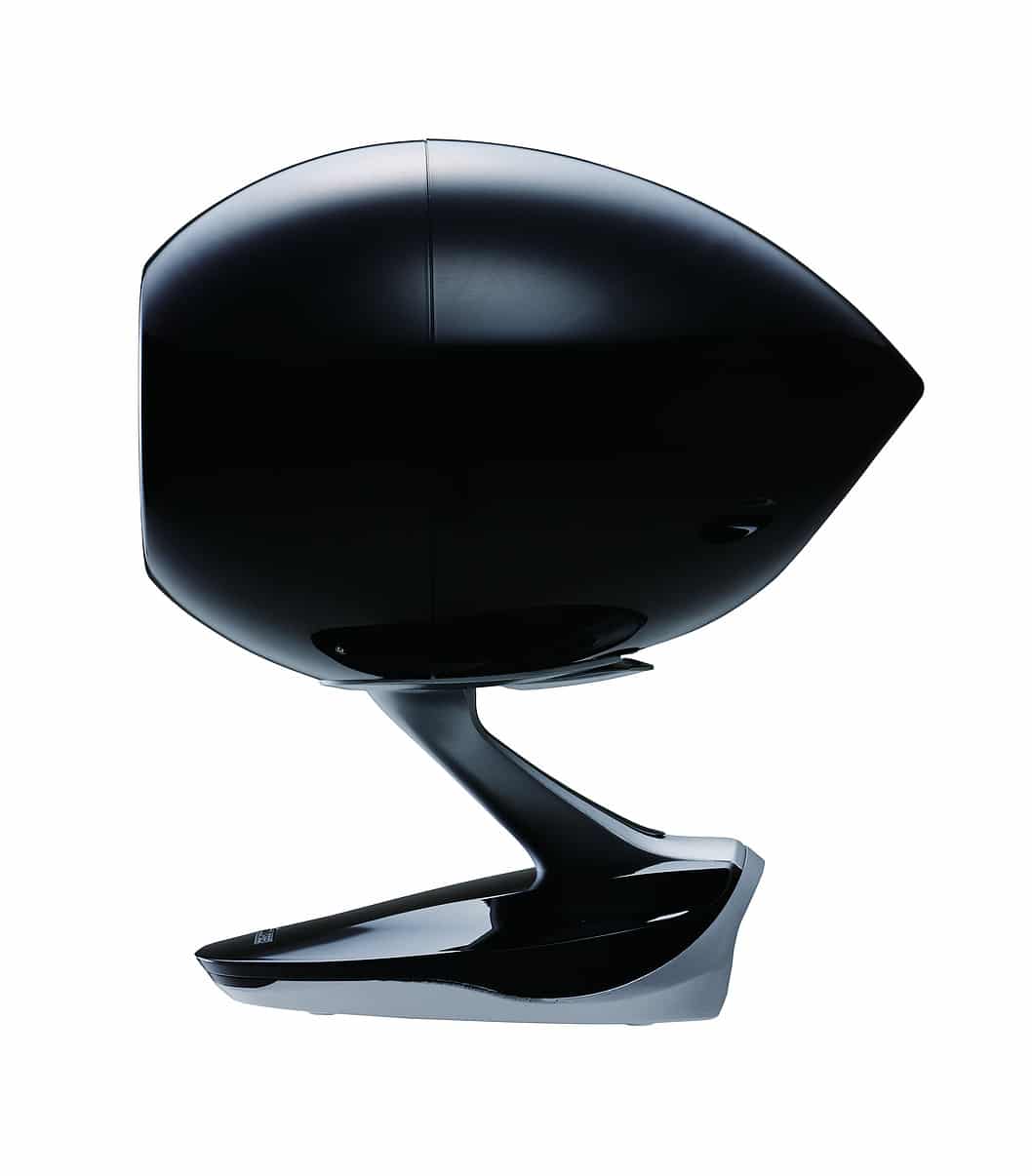 Also, to reiterate, in operation, unlike some systems, the Eclipse runs via Wi-Fi and not Bluetooth. This can catch you out if you are not careful. That means, for iPhone users in particular, there's no point in merely playing a track and hoping to hear music. Firstly, go to your Settings, Wi-Fi and select the Eclipse system in your Wi-Fi list then flip up the quick access Control Centre screen, click on Airplay (near the bottom, on the right) and select the Eclipse device there too. Now you're ready to roll.
SOUND QUALITY
One of the principle uses for this sort of speaker system will be for streaming and streaming from a smartphone will be one of the most popular variants. I wanted to see how the Eclipse handled my iPhone 6S's default sound, even on a basic file format like a MP3. If you use a smartphone and listen to MP3s, is it really worth the bother to invest in specialist audio hardware like the Eclipse as opposed to the box-shifting special seen down the local bargain technology store? I chose Kylie Minogue's All the Lovers from her and brought in a new pair of XTZ Tune 4 active speakers with a similar feature list and a similar small chassis size, as my streaming reference.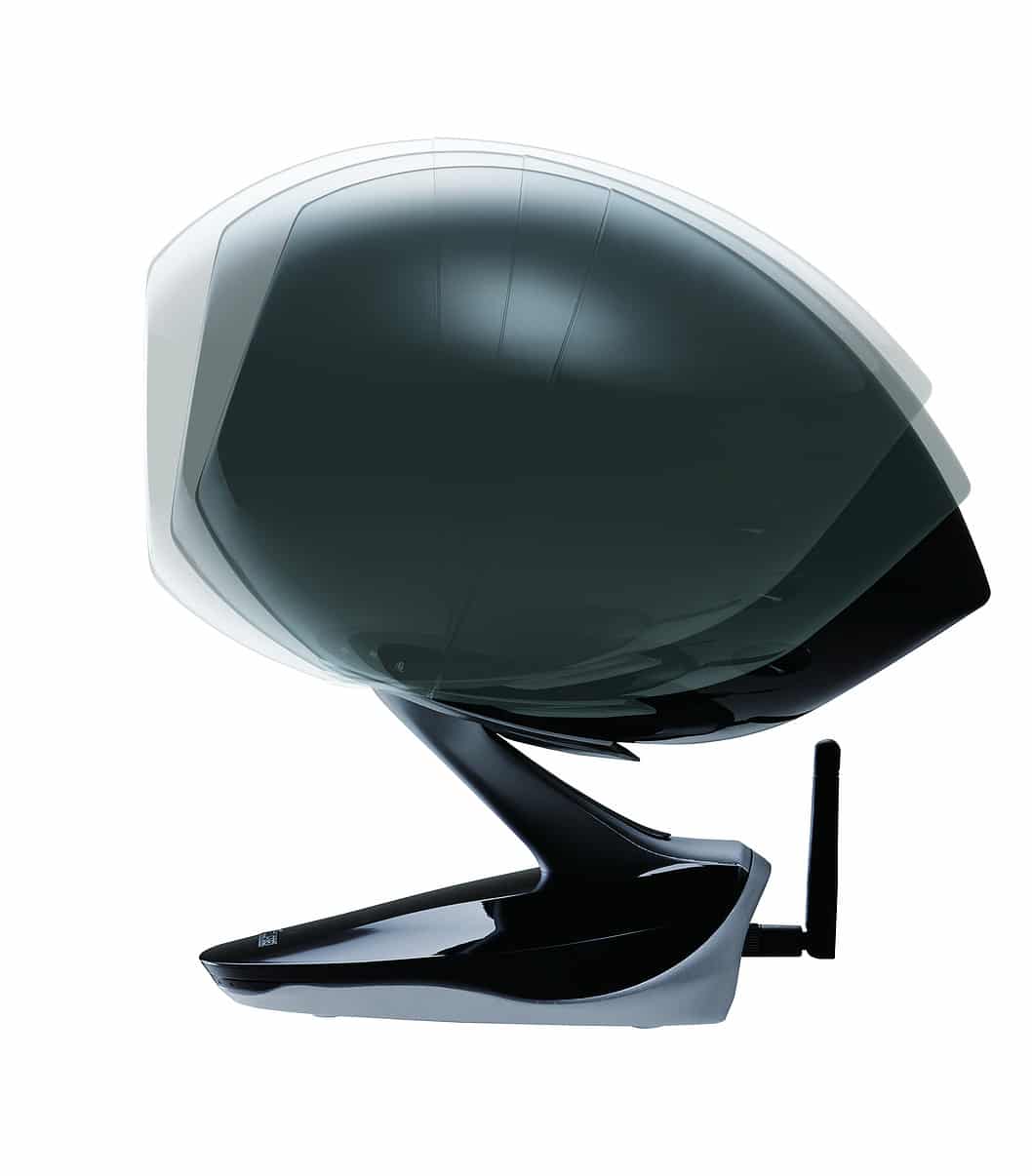 Now the Eclipse technology has been designed as a near-field system and so shouldn't really be utilised as a main room hi-fi entertainment centre. That said, if you want an 'all things for all men' affair and you're on a budget then the Eclipse might have to be utilised in this way. So how does it fair?
I placed the Eclipse on a pair of Hi-Fi Racks stands and sat it in front of my secondary hi-fi system in a largish room of around 18x16ft and worried that the sound would not fill the space.
Yes, deep bass was pretty non-existent on these terms – no major surprise from those tiny bullet-shaped chassis curves – and most of the lower frequencies were handled by the lower midrange and upper bass but what I was pleasantly surprised to hear, though, was the sprightly nature of the midrange and treble and the detailed insight that both offered to the ear. Even pushed to its volumetric maximum, the Eclipse never shuddered or lost its composure. There was no cone break up and Kylie remained delicately demure throughout. In fact, I was most impressed by her emotive delivery which which benefitted from a surfeit of clarity which also helped the tambourine which bounced nicely by her with rhythmic abandon. In addition, the introductory acoustic guitar strums were precise and nicely metallic in terms of tonal texture.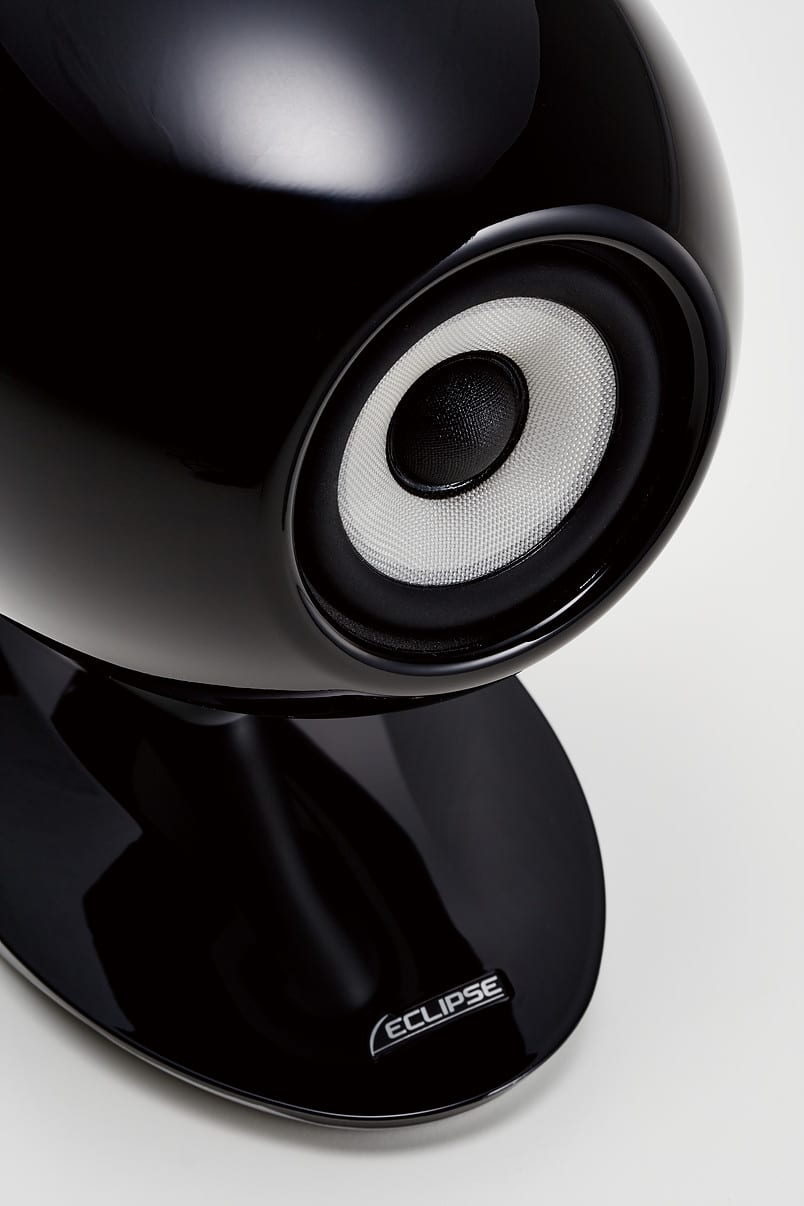 I returned to the design specification and turned to 'near field' and connected the Eclipse to my SSD-powered MacBook, in my office, with the speakers on my desk connected via a USB cable. This required a bit of tweaking in terms of the angle of the speaker heads, from the friction levers, which was less than precise in terms of fixing them into the desired position. They never really settled into the exact position I wanted. But then, maybe that's just my own finicky requirements coming into play.
Music-wise? I moved away from the horrible MP3 format to FLAC at 24bit/96kHz file and a slice of the blues on Big Bad Girl from blues shouter Harry 'Big Daddy' Hypolite who accompanied his vocals with a guitar and a lot of gumption.
I was impressed by the soundstage in this mode, which pushed the vocal delivery way back, giving the sound a real 3D effect that enlarged the presentation, making the singing of this simple song much more of an event than might have otherwise been the case.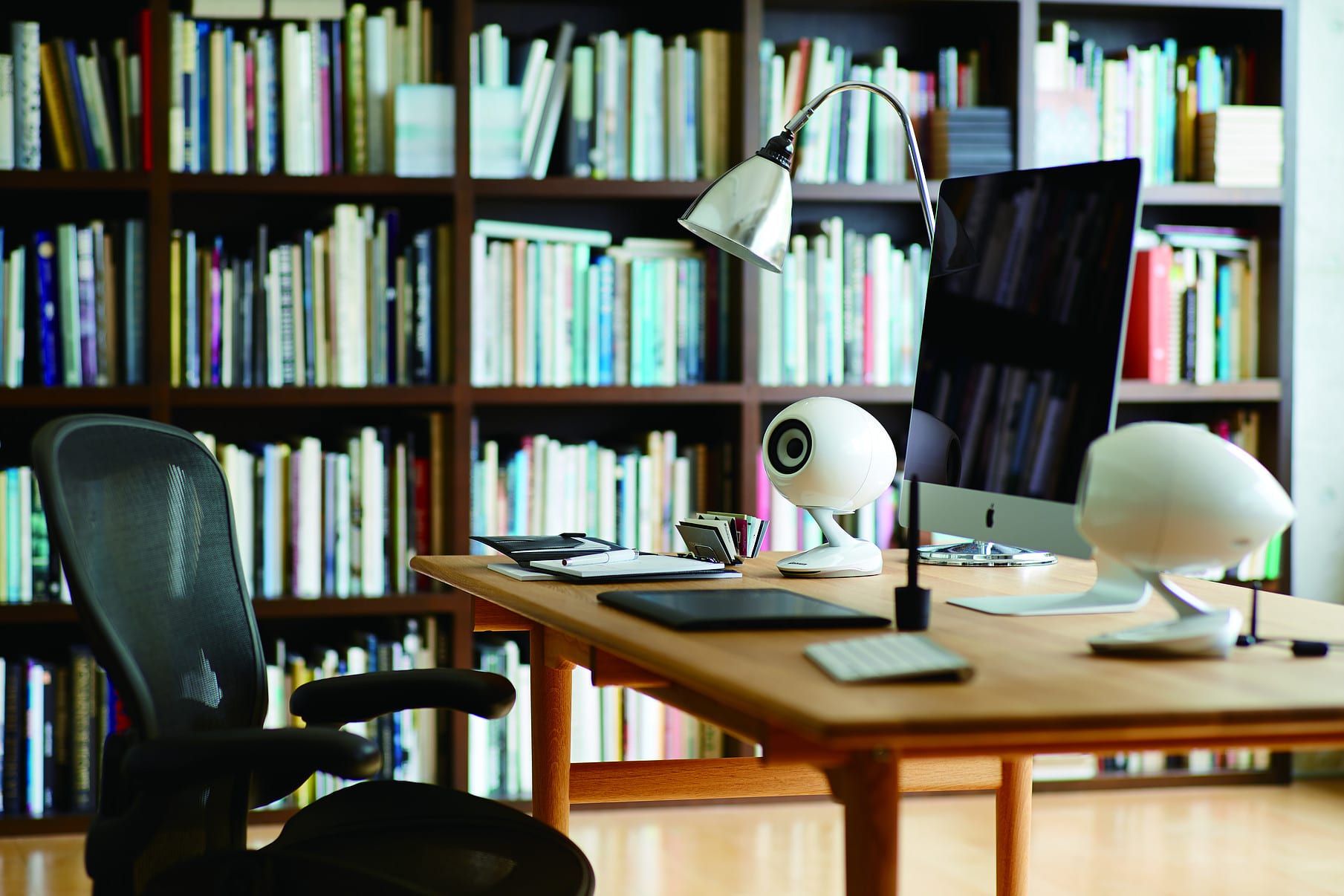 Hypolite's guitar was suitably 'metallic', you could really hear the man's emphasis in how he strummed the instrument which was both detailed and precise. I found the Eclipse to be quite neutral in terms of tone. This blues master features a measure of compression which can be heard within vocal crescendos and the Eclipse certainly doesn't try to hide this fact which is quite confronting for those listeners who like the unvarnished truth in terms of music delivery.
I turned from blues to jazz and Carol Kidd's 16bit/44.1kHz WAV file of A Nightingale Sang in Berkeley Square from the Linn Records CD, Dreamsville.
This is where the inherent lack of bass in a larger room configuration is removed within a near-field situation. All of a sudden, up close and less than full volume, the bass balance is largely restored (although deep lower bass is still absent) with the featured double bass, dominating the introduction of this track, offering enough lower frequency response to provide a toe-tapping rhythmic basis to the song and a solid foundation to the entire track. Bass was tight and focused in its delivery while the guitar solo, that is heard halfway through, was lively, precise and clear with a transient response from the piano that is a bit of a relief, I can tell you. I sometimes despair at the midrange slurring that many speakers of this ilk produce from this most dynamically complex of all instruments but the Eclipse handled the piano with aplomb.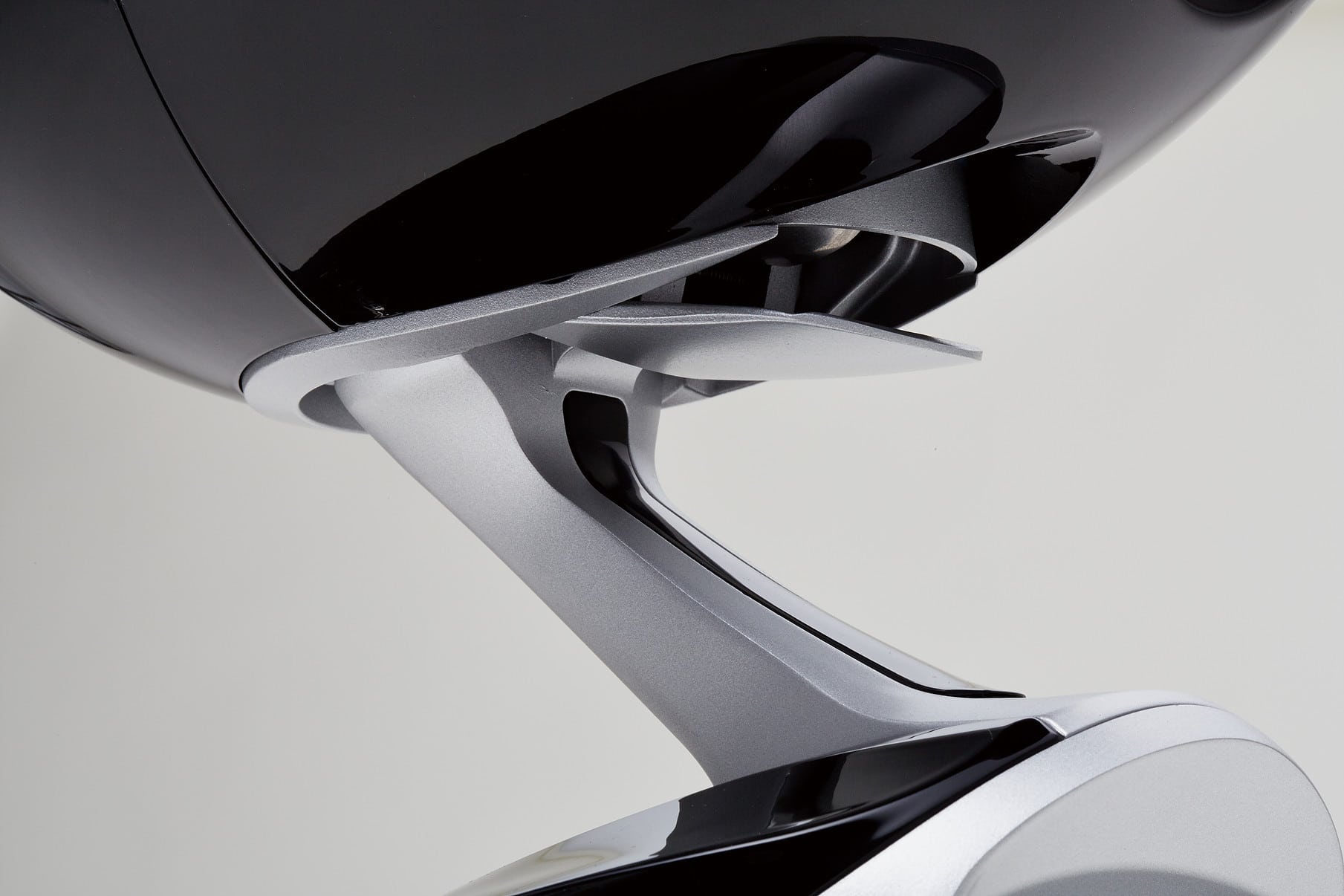 Kidd's vocal delivery arrived at the ear hosting a delightful shimmer of reverb that added space and air to her performance while percussion was sharp but not bright, open and nimble with treble-infused cymbals that showered a cloud of treble on the periphery.
Finally, I plugged in a modified Astell & Kern AK120 into the system. This is a set that was upgraded by Red Wine Audio in the USA with upgraded DAC and other odds and ends. Plugging that into the Aux In connection on the Eclipse speakers, I played Bob Marley's I Shot The Sheriff as a 24bit/96kHz file. The resulting sound output was very smooth and proved to offer the best quality sound so far, showing that the Eclipse has room to manoeuvre in terms of sonic potential.
I was impressed with the soundstage layout. There was heaps of space and air in between the vocalists and instrumentalists that proved to aid a relaxed and easy atmosphere. The performers sounded like they were having a enjoyable and rather chilled time. Marley offered a sensitive yet passionate performance while his harmonica backing was clear and each voice could easily be delineated. There was no blooming effects that can often merge harmonies into a nonsensical blob. Percussion was focused and characterful while the bass guitar, although not providing a deep frequency bassline, did provide a catchy rhythm, especially during the dub-like sequence right at the end of the song. Meanwhile the organ runs were both funky and complex which added an appreciable richness to the entire song.
CONCLUSION
I have a few design complaints and niggles regarding the Eclipse but, what really matters with any piece of hi-fi technology, is the sound quality and that, in a near field situation, is excellent. As part of a system in an office, bedroom or bedsit, the Eclipse TD-M1 speakers provide a concise yet detailed sound that is both appealing and immersive and offers enough connectivity features to please all.
---
ECLIPSE TD-M1 WIRELESS SPEAKERS
Price: £799
Tel: 020 7328 4499
Web: www.ECLIPSE-td.com/uk/
---
Good: neutral tonal balance, incisive midrange, 3D soundstage, focus
Bad: no remote, short umbilical speaker lead, speaker head positioning
Rating: 7
---