The Article
Dead or Alive: Sophisticated Boom Box MMXVI – The Vinyl LP Collection
11th October 2016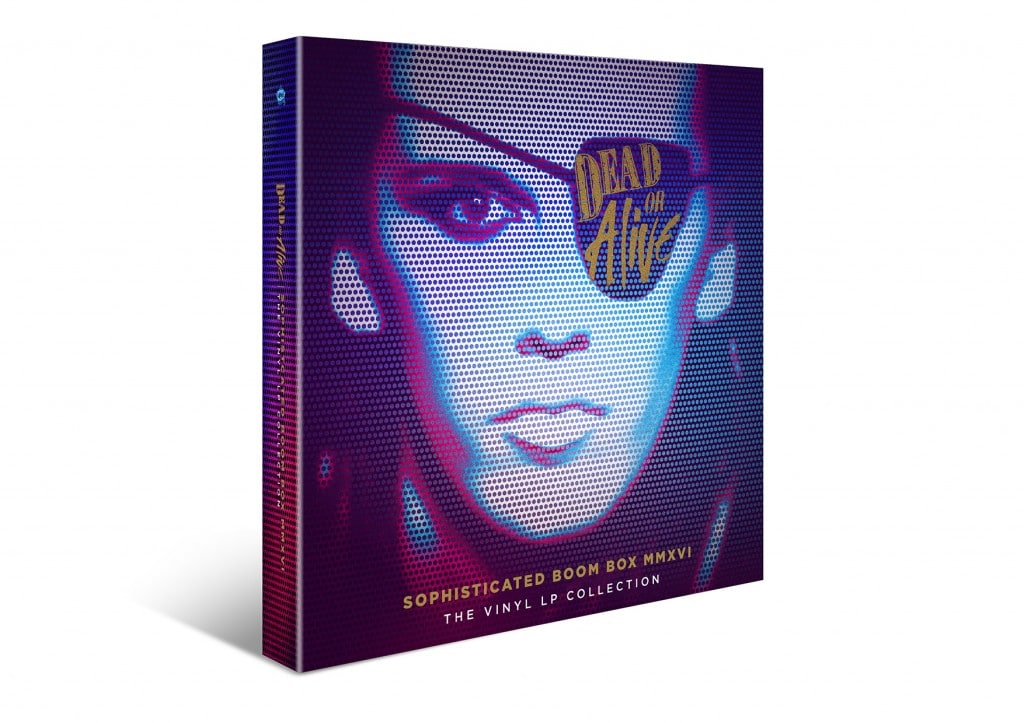 To complement the Edsel career-encompassing Dead Or Alive set Sophisticated Boom Box MMXVI, which has been personally curated by Pete Burns and Steve Coy, Demon Records has announced the release of Sophisticated Boom Box MMXVI – The Vinyl LP Collection.
The set includes: Sophisticated Boom Boom (1LP); Youthquake (1LP); Mad, Bad And Dangerous To Know (1LP); Rip It Up (1LP); Nude (1LP); Fan The Flame, Part 1 (1LP); Nukleopatra (2LP wide-spine) & Fragile (2LP wide-spine
The rigid outer box will comprise the albums on 180gm heavyweight clear vinyl and featuring the original album tracklistings.
The set features all of the outfit's hit singles, including That's The Way (I Like It), You Spin Me Round (Like A Record) , Lover Come Back To Me, Brand New Lover, Something In My House, My Heart Goes Bang, In Too Deep, I'll Save You All My Kisses and the 17-week Japanese No 1 single, Turn Around And Count 2 Ten.
Three albums make their debut vinyl release; Fan The Flame (Part 1), Nukleopatra and Fragile.
Release date is 12 December 2016. Price will be £100.