The Article
CD NEWS & PREVIEWS: 30 JANUARY 2023
30th January 2023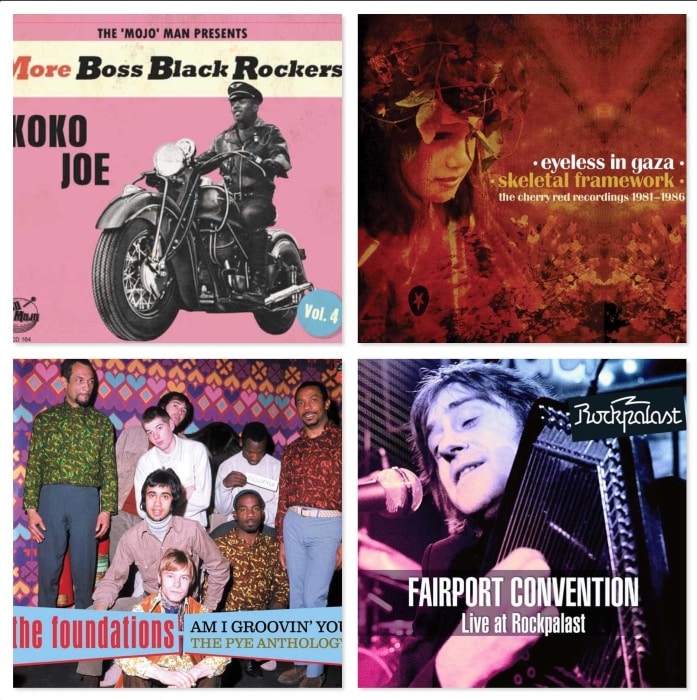 A host of CD news plus previews plus opinions scattered here and there over a gamut of labels and musical genres. I lost count how many CDs (I ran out of fingers and I was wearing socks, so they were out)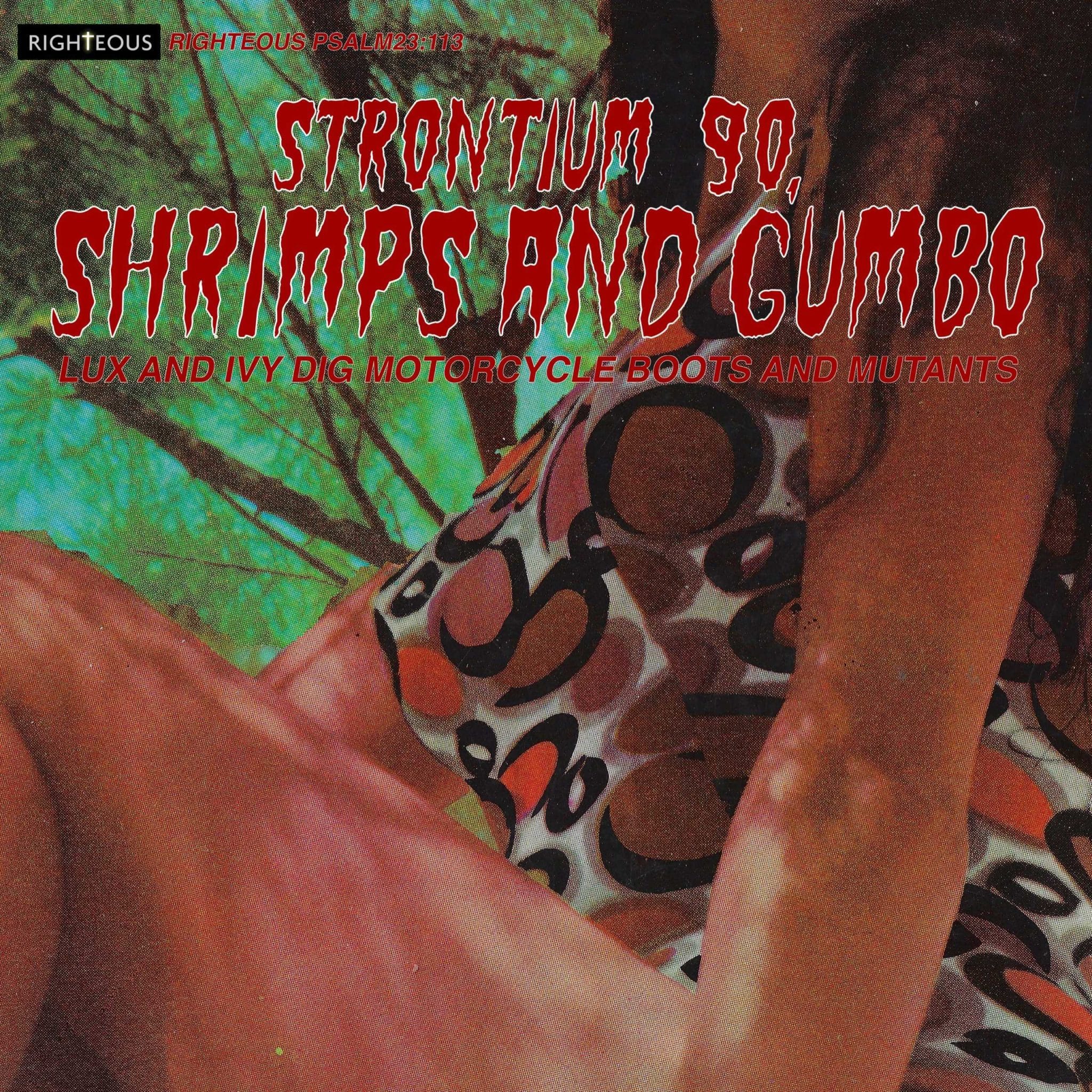 STRONTIUM 90 SHRIMPS AND GUMBO
Title: Various
Label: Righteous 
A 29-track compilation that I thought was 26 until I saw three more track titles precariously squeezed into the top right-hand corner of the rear sleeve (the layout looks messy, guys).
This one is subtitled Lux And Ivy Motorcycle Boots and Mutants. So we're talking exploitation-era ditties from the likes of Deacon and The Rock n Rollers (a high-energy, suitably distorted rockabilly rendition of Rockin' on the Moon), Mackey Beers and the Rockitts (with That Jim: rockabilly, twangy guitars and a live aesthetic. Raw)  Scatman Crothers (A Gruntin' and a Groanin', The Wrestlers Song. R&B/jazz complete with groaning wrestlers and demands for vitamins) plus a whole lot more. 
This one is fun. 
BUY HERE:
USA – https://amzn.to/3GR1ur0 
EUROPE – https://amzn.to/3w5agMT 
---
LIEUTENANT PIGEON
Title: The Decca Years
Label: 7T's
That's 'lef-ten-ant' to my American friends, incidentally. British Army and all that. This two-disc package features three albums (i.e Mouldy Old Music (1973), Pigeon Pie (1974) and Pigeon Party (1974)) plus nine rarities and a bonus track. 
The band were truly – truly – off beat. Odd. Yet strangely wonderful. As an eight year old, I loved them and their short life in the charts. They mixed music hall, parlour music, rock and eccentric flavours into mostly instrumental music. Their debut, Mouldy Old Dough, hit No.1 in the UK during 1972 and to me is the sound of the UK in the early part of that decade (alongside Mungo Jerry's In the Summertime)
A four-piece outfit, the band was notable for having the lead guitarist's mother (i.e. Hilda Woodward – not many baby girls are named Hilda these days, I note with some sadness), a rather stout lady in her late 50s, playing honky-tonk piano. 
This edition is offered in a fold-out, multi-gatefold sleeve with an excellent booklet packed with interviews and images.
The eight-year old kid, who still lives in my head I'll have you know, just loves it. 
BUY HERE:
USA – https://amzn.to/3H9Ti6c 
EUROPE – https://amzn.to/3H8CnRF 
---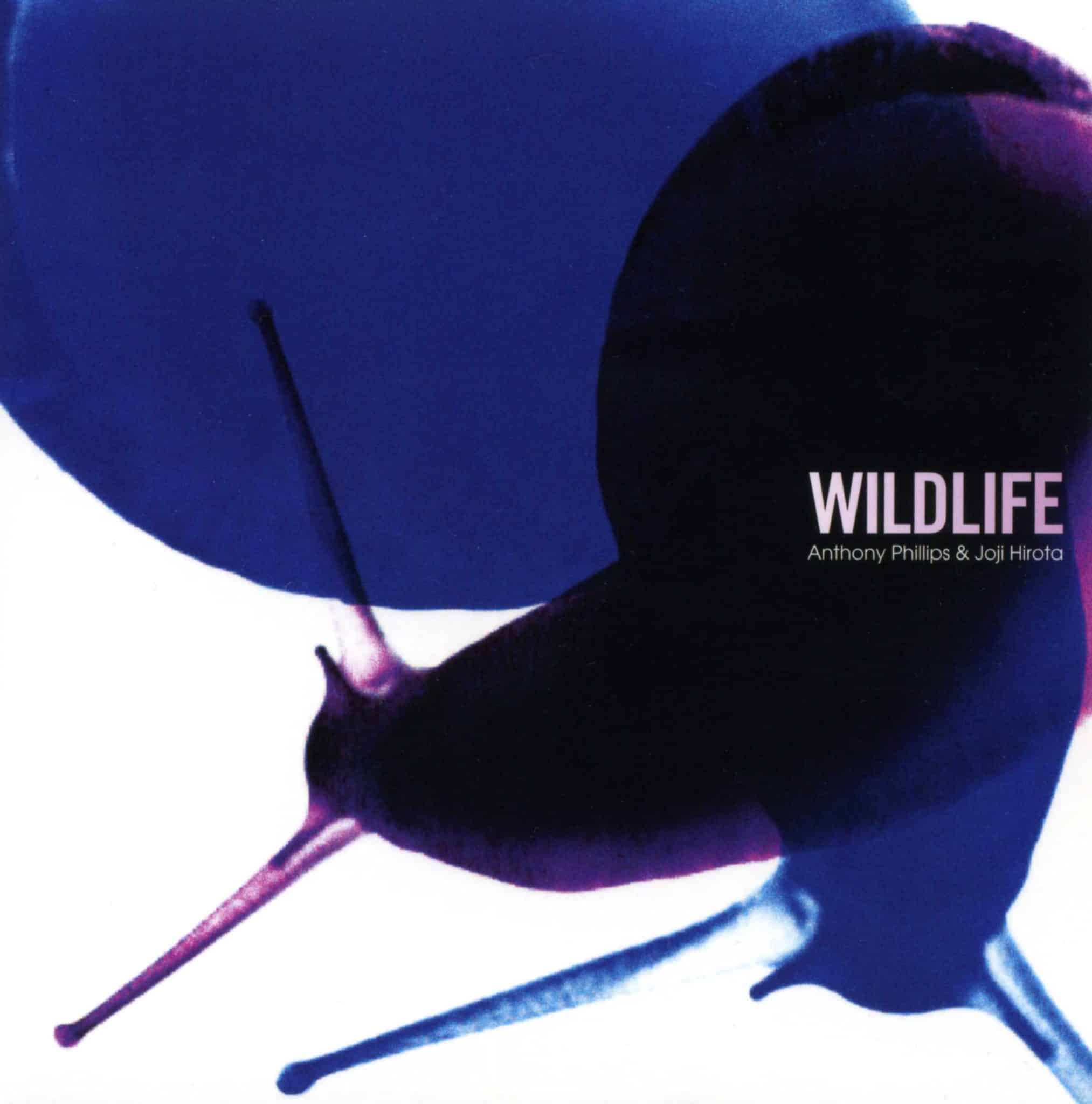 ANTHONY PHILLIPS & JOJI HIROTA
Title: Wildlife
Label: Esoteric
That's Anthony Phillips the original member for the prog band, Genesis (oh, how he must tire of that appellation – sorry Anthony) and Joji Hirota a Japanese classically-trained musician that you'd normally find on the Real World label and has been in the UK since the early 70s. 
This is a compilation (their second) featuring tracks ranging from 1994 and 2000.
Do you remember the UK TV nature documentary series called Survival (which ran from 1961-2000)? Well the pair collaborated on music for this TV series. I never knew! There's also unreleased themes on the second disc. 
Originally released in the UK via Voiceprint (2008) and in Japan (2007, with an Obi strip) via New Age, this is, in effect, library music which is why the first CD has 45 tracks. You receive short mood pieces of ambience, snippets of melody and more here. Many of which you wish were not so short. I'd love a 15 minute exposition of River Dolphins for example but here it spans mere seconds. 
Even so, there's plenty of interesting material here. Well worth adding to your Phillips (and Hirota) catalogue. 
---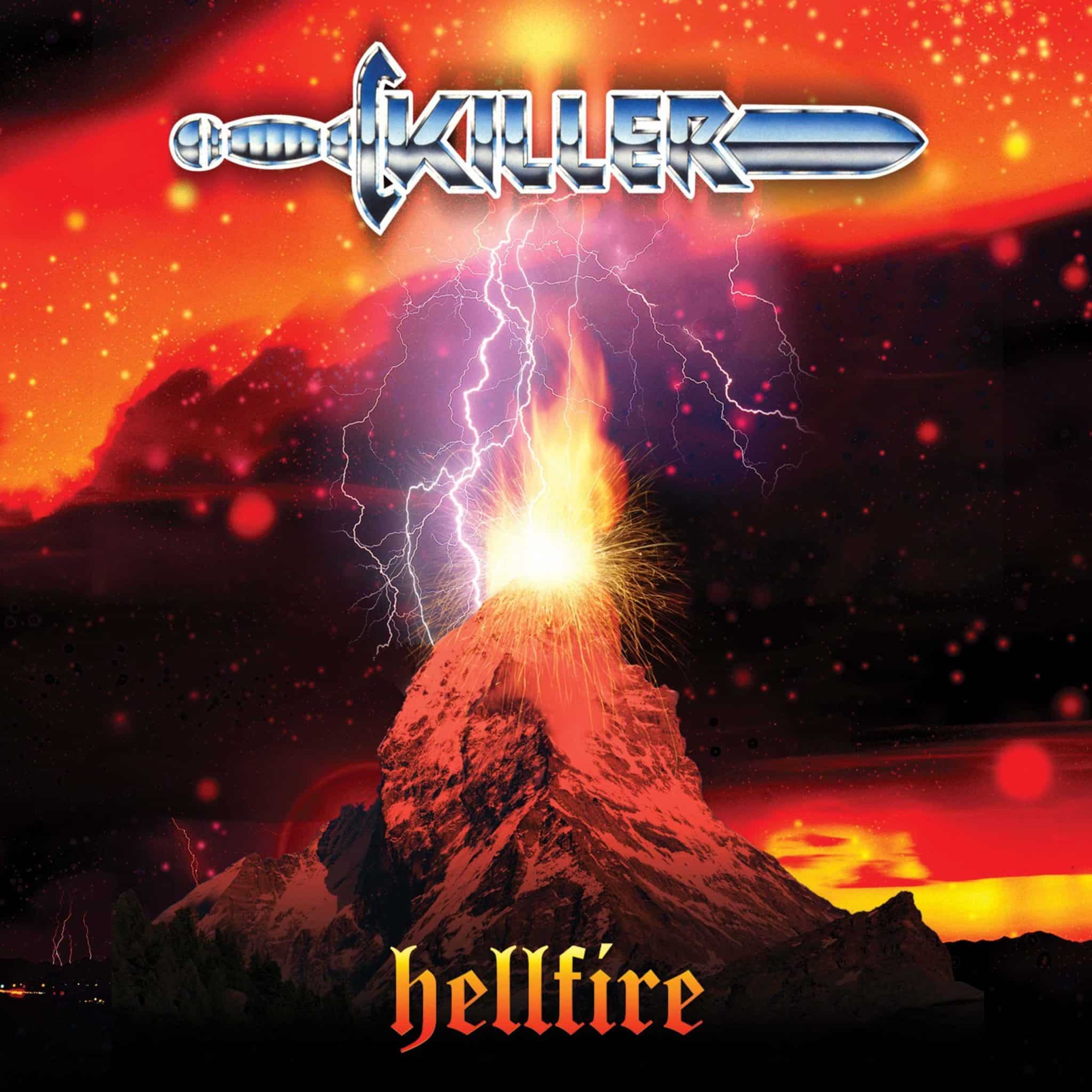 KILLER
Title: Hellfire
Label: HNE
Formed in 1980, this Belgium heavy rock, power trio was drenched in New Wave of British Heavy Metal vibes and should be sought out by fans of the same. 
This is a 'Best of' completion covering 1980 to present day and featuring 31 tracks plus a booklet including full lyrics.  
BUY HERE:
USA – https://amzn.to/3iFZ5qO 
EUROPE – https://amzn.to/3ZCVavF 
---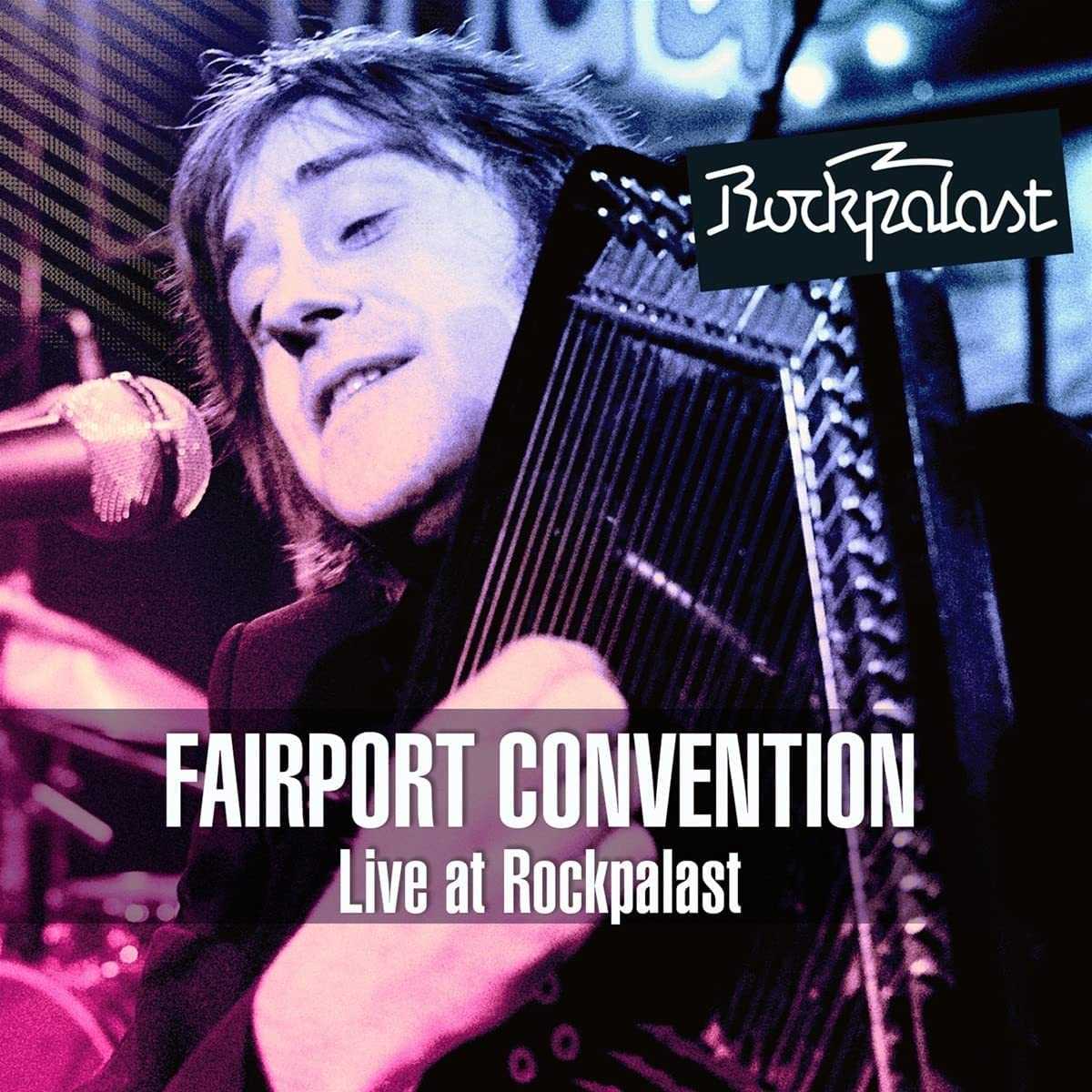 FAIRPORT CONVENTION
Title: Live at Rockpalast
Label: Repertoire
A CD and a DVD combo next from the 1976 version of the band consisting of the remnants of the last one: Dave Swarbick, Dave Pegg and Simon Nicol plus (because they were about to tour Germany and the Germans expected a six-piece line up) Dan Ar Bras (Celtic folk rocker), Roger Burridge (ex-Wizzard) and Bob Brady who would all appear on the 1976 LP, Gottle O'Gear.
Hence, that album is here plus instrumental sets plus Ar Bras doing his thing. The tour began on 14 May 1976, helped of course by this televised concert with the great Bert Jansch as support on tour (although not here).
The concert, originally broadcast by German TV station, WDR, is an intimate affair with some nice chat in between tracks producing a rather cosy, good-natured ambience. Sound quality is compromised – it is live after all – but the event is wholly enjoyable.
BUY HERE:
USA – https://amzn.to/3iCTSAj 
EUROPE – https://amzn.to/3kazMxs 
---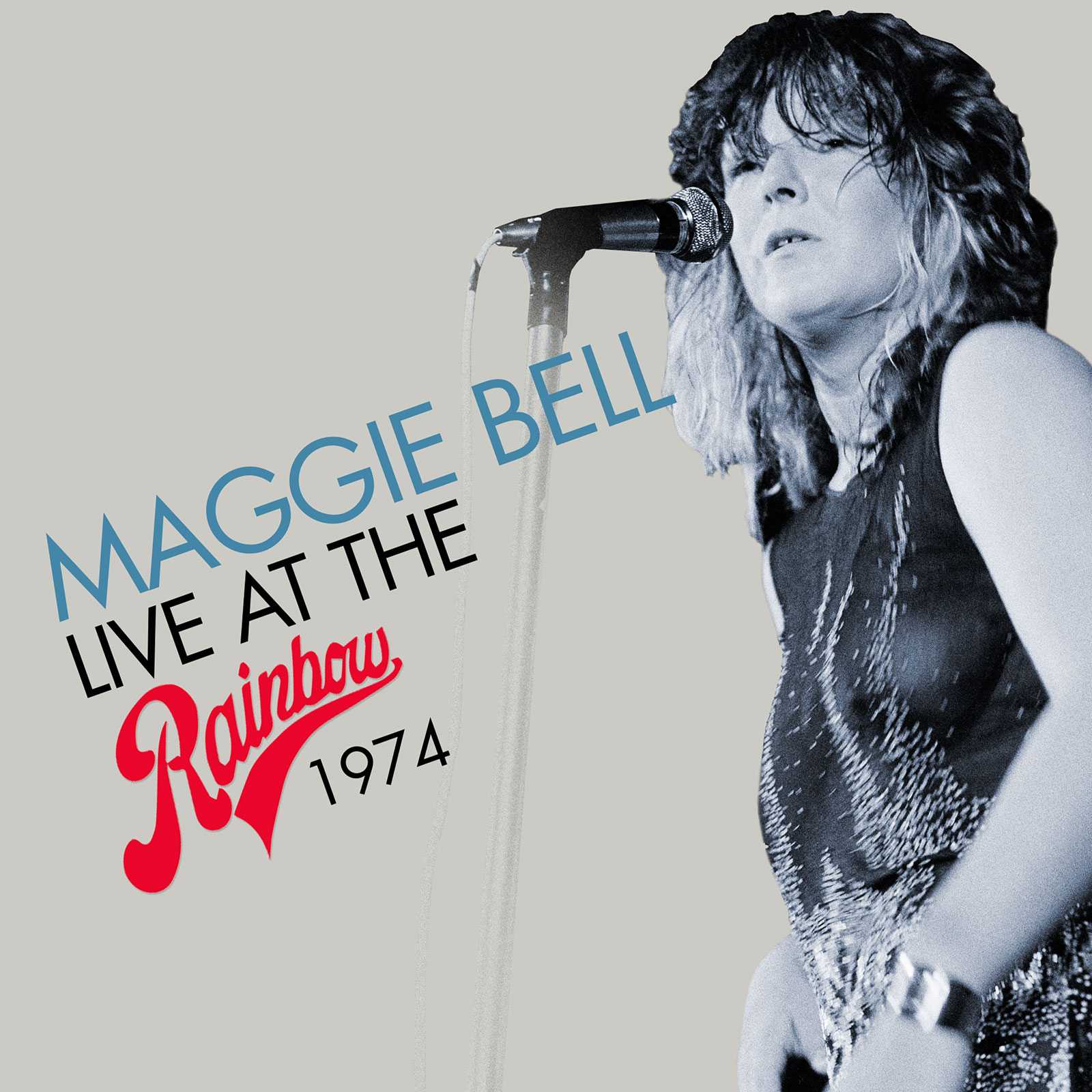 MAGGIE BELL
Title: Live at the Rainbow 1974/Live in Boston 1975
Label: Repertoire 
For the Rainbow release? This is a 12-track (70 minutes ish) live outing that isn't really because three of them fit neatly into the medley category so, in fact, there are 28 songs covered here in this 3 October concert.
Accompanied by Mo Foster (bass), Pete Wingfield (keys), Paul Francis (drums) and Brian Breeze (guitar – some nice solo work here, incidentally), the CD arrives in a gatefold sleeve with an informative 23-page booklet including notes on the songs sung.
This was her first live outing after the break up of her band Stone the Crows, so she was nervous. That's why she lost her voice before the performance but all was well on the night.  
This is a very nice recording. Well balanced in terms of the blend of voice, instruments and audience with the force and power of the Bell vocal in evidence.
The Boston outing is packaged in the same manner, covers eight tracks over 40 or so minutes just a two page booklet – well, leaflet – and feels a lot briefer and slighter overall. Released to promote the 1975 album, Suicide Sal, the tapes from this recording were retrieved from Bell's owns archives. 
Despite the all 'round brevity, this is still a corker in terms of content and delivery. The band don't sound as intimate (the concert hall sounds larger than the Rainbow), the sound quality takes a dip but there's plenty of energy and passion here for fans. 
Buy Rainbow first then grab Boston if you're a Bell devotee.  
Live the the Rainbow
USA – https://amzn.to/3klV8bb 
EUROPE – https://amzn.to/3k8DPKH 
Live in Boston
USA – https://amzn.to/3GNjAda 
EUROPE – https://amzn.to/3XvatVX 
---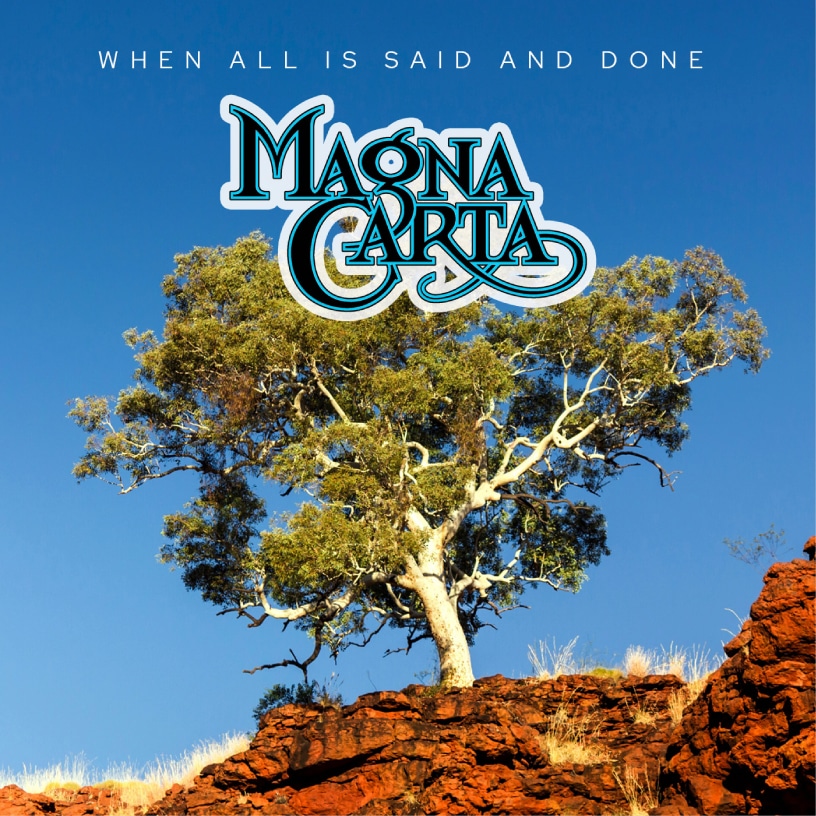 MAGNA CARTA
Title: When All is Said and Done
Label: Repertoire 
A three-CD plus one DVD package, presented as two double-disc jewel cases, bound in a slip case and compiling tracks from 1965-2020 plus 19-page booklet. The band's music moves around folk and prog (and even later-period Simon & Garfunkel-sounding) although I would insert them into the rather fey corner of prog rock, occupied by the early English prog bands of the 70s. Magna Carta made a long-term career from this sound. Which is why Chris Simpson (MC core mainstay) has been orbited by 10,000 musicians during the band's lifetime. 
This collection includes music from the band's career plus rarities, alternative versions, live tracks plus a pre-Magna Carta private recording (Autumn Dreamin' Blues). And the DVD? A Ripley Town Hall, North Yorkshire concert from 2020. A small-scale, intimate recording that shows that Simpson can still turn a tale.
BUY HERE:
USA – https://amzn.to/3W9er4U 
EUROPE – https://amzn.to/3WfWodh 
---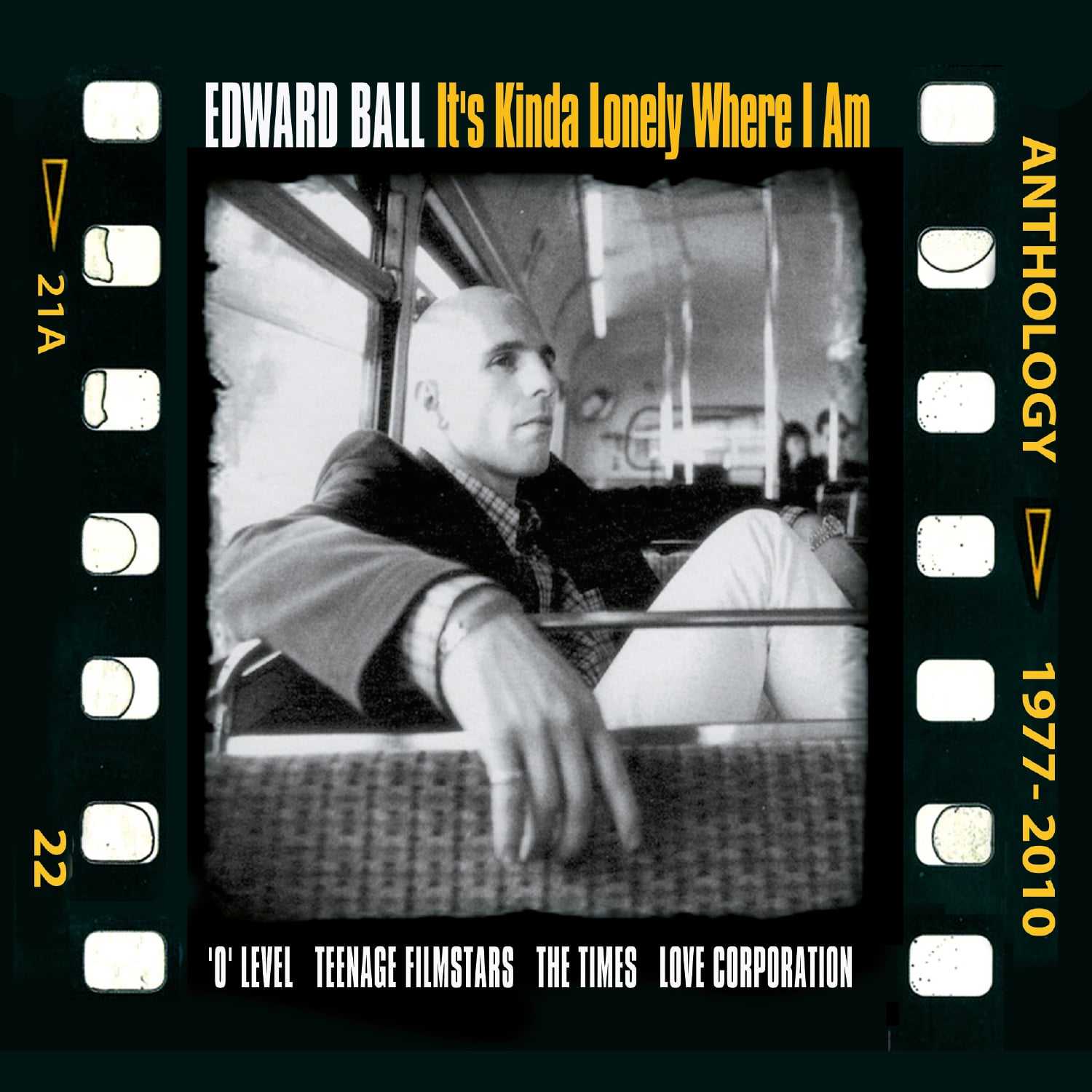 EDWARD BALL
Title: It's Kinda Lonely Where I Am, Anthology 1977-2010
Label: Cherry Red
Edward Ball? Think the Teenage Filmstars (purveyors of surprisingly quality shoegaze), The Times (angular mod beats), Love Corporation (see below) and Television Personalities (psyche/punk). In fact all, except the latter, are featured on this diverse, sprawling, career-spanning three-disc set (presented in a multi-fold out gatefold). All of that all includes selections from his confessional solo work plus varied mixes, edits and rarities. 
This is a quality set and shows how the man's art evolved over the years and goodness gracious, it certainly did that. 
Note the Balearic version of New Order's Blue Monday, for example. Now where did that come from, I wonder? Speaking of more dance-oriented beats, the Love Corporation entry (i.e. Palatial) somehow passed me by. This 1990 release was, "The sound of chill-out before there was such a thing." As the booklet states. As someone who was heavily into ambient, ambient dub, trance (the original incarnation), intelligent techno et al at the time, this was a nice bonus. 
Variety is the key word when viewing this set. It shows what happens when a musical artist is given free rein to express himself. More power to that, say I. 
BUY HERE:
USA – https://amzn.to/3w7fK9Z 
EUROPE – https://amzn.to/3km1tmZ 
---
THE FOUNDATIONS
Title: Am I Groovin' You – The Pye Anthology 
Label: Strawberry 
Yes, you know them. Just Google Baby Now That I've Found You. It's a stone cold classic piece of 60s-era soul and became the first time that a UK, multi-racial group hit the top of the charts. They did Motown as well as the folks in Motown. They were wholly authentic. 
No? OK, try Build Me Up Buttercup (a track co-written with Manfred Mann singer Mike D'Abo), you'll surely know that one. 
And if you're a dyed in the wool mod? Then you'll love I'm Gonna Be A Rich Man. And if you're a collector of British psychedelia? Try New Direction.
This group were super talented and should have been even bigger than they were but the band split in 1970 which meant that the fractured nature of the group diluted their energies and they lost momentum, darn it. Even so, there is plenty of quality on offer in this set. 
This three-disc compilation contained in a multi-gatefold sleeve includes the band's albums: From The Foundations (1967), Rocking The Foundations (1968) and Digging The Foundations (1969) in full. There's also tracks from the 1969 Marble Arch label compilation The Foundations plus the A and B sides of The Foundations' Pye singles, (ex-lead singer) Clem Curtis solo recordings and rarities. A brilliant set. Highly recommended.
BUY HERE:
USA – https://amzn.to/3W9FI7r 
EUROPE – https://amzn.to/3Xd7p0v 
---
EYELESS IN GAZA
Title: Skeletal Framework: The Cherry Red Recordings 1981-1986
Label: Cherry Red
"Ladies and gentlemen! All the way from Nuneaton!" I wonder if that was ever exhorted at one of their gigs? 
Eyeless in Gaza were/are a post punk band whose most vital work was produced during the 80s. Even so, the group were not afraid to integrate other musical forms into their music such as pop, folk and more. Forms that have become more prominent during their more recent releases. This has meant that mood and ambience has been mixed with a more arty, quirky approach. 
This collection includes the complete works from the band on the Cherry Red label, spanning 1981-1986, you get five CDs in a clamshell box which has been curated by the band.
BUY HERE:
USA – https://amzn.to/3ZE8gZy 
EUROPE – https://amzn.to/3ZCIGEm 
---
PLAINSONG
Title: Following Amelia: The 1972 Recordings & More
Label: Lemon 
We're returning to British folk rock (with country edges) now and Plainsong who were created by ex-Fairport man, Ian Matthews plus Liverpool Scene and Everyone guitarist Andy Roberts. The initial group was formed with piano and bass player David Richards and the New York guitarist Bobby Ronga.
The set features a box that almost feels too large for the contents. Not that I'm complaining, mind you. It makes a change from the tight-fitting CD content that I normally tackle. 
Indie you will find six CDs including the band's debut, In Search Of Amelia Earhart (digitally remastered from the original tapes), Now We Are 3 (their second album, the band broke up before it was released) plus unissued tracks from the archives, a 1972 BBC In Concert special for Bob Harris gets its first official airing on CD, as does Sounds On Sunday, another radio broadcast, the band's last recording together before the break-up.
Ian Matthews' work has always constructed melodies like a craftsman. His songs flow past your ears like a Summer river with sunshine twinkling atop. There's a real sense of ease in this work. Frictionless music. 
---
ROCKSTAR
I want to end with the German outfit Rockstar and its many imprint labels that pack in a host of compilations featuring rare blues, R&B, gospel, country and other roots-based ditties. This music is for the hard-core fan. It's for the purist. It's for the collector. More than anything though, it's for the music fan. I want to thank the company actually for bothering. For bothering to print this often forgotten archival series of gems for us to buy in the first place. 
So what imprints should you look out for? Keep an eye on names like Atomicat, Broken Silence, Koko Mojo and Rockstar itself.
These compilations tend to be, in themselves, collected under varying banners and adorned by themed art the combines vintage photo images and art. 
So you may see the Boss Black Rockers series which features a hot of black guys sitting atop muscle-bound motorbikes. These CDs contain artists like The Edsels, Bob Mackay, The Bluejays, Speedo and Pearls, Chuck Berry and more. There's 10 volumes packing in 28 tracks per volume. It highlights the source, the origination of rock'n'roll before the white guys got in on the act as well as the R&B black artists played afterwards.
Sin on Saturday (Pray on Sunday) combines R&B and gospel (you can see the flip/flop styles here) featuring the likes of Arthur 'Big Boy' Crudup, Slim Harpo, Little Milton, Sonny Terry, Memphis Minnie and more. 
The Rhythm & Western series focuses on black artists doing country music. Before it was acceptable for black artists to do so, I might add. So you can meet people on these discs such as Little Willie John, Bubber Johnson, Dee Dee Sharp, Ivory Joe Hunter and even Sam Cooke.
There's also a range of CDs with very naughty cover art on them indeed such as the Rock n'Soul series adorned with topless ladies outside with the inside featuring proto-R&B from artists like Dee Clark, Sonny Jackson, The Majors, Jeb Stuart, The Pleasures and more.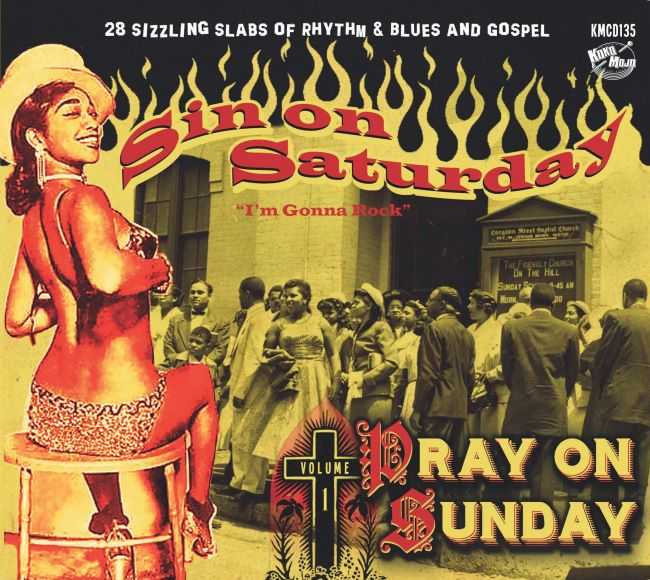 Then there's the '…A Rama' series. Just add your choice of musical style on the front and you have an instant compilation. So expect to see series called Jungle A Rama, Swing A Rama, Boogie A Rama, Duet A Rama and more. Each of these I have here on my desk are all Volume 1 of an ongoing series. They include artists like the Carlos Brothers, the Tibbs Brothers, Annie Laurie, Will Bradley, Hot Club De France, Woody Herman, The Kings, Freddie Bell and many (many) more.
There is so much music from this hard-working company, out and about and in pretty good quality I have to add. If you have any interest in these musical genres then you will have a fine time exploring the treasures within. Give them a look! I'll supply a few sample links for you to check out below.
MORE BOSS BLACK ROCKERS VOLUME 4 – KOKO JOE
BUY HERE:
USA – https://amzn.to/3CN6QlN 
EUROPE – https://amzn.to/3iARuKo 
RHYTHM & WESTERN VOLUME 6 – I'M MOVING ON
BUY HERE:
USA – https://amzn.to/3ZEva33 
EUROPE – https://amzn.to/3XCzPR0 
SIN ON SATURDAY (Volumes in stock listed below)
BUY HERE:
UK – https://amzn.to/3X7vG81 (This is for Volume 1)
USA – https://amzn.to/3WgnDEz (Volume 2)
ROCKIN SOUL PARTY VOLUME 3
BUY HERE:
USA – https://amzn.to/3w9b7fs 
EUROPE – https://amzn.to/3knrOBa