The Article
B.B. King's Completely Well: his 1969 breakthrough album
2nd April 2016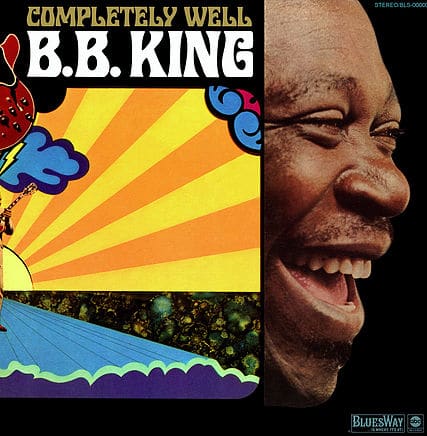 His 1969 break through album was produced by Bill Szymczyk who went on to produce The Eagles. It was Szymczyk's idea to overdub strings to The Thrill Is Gone, the best-selling of all B.B. King's 45s. The slow and groovy million-seller, a twelve-bar blues, became his most prominent signature song, reaching No 3 on the R&B charts and climbing to No 15 in Billboard's Hot 100 Pop charts remaining there for two months.
Compared to his earlier recordings for the Bihari Brothers, Completely Well marks his step into the 70s, winning a new audience of white rock fans. He had been opening for the Rolling Stones and he also appeared at London's Royal Albert Hall that year.
Backed by a small combo (with horns later added), Completely Wellranks amongst the best studio albums in his entire career.
Pressed on 180gm virgin vinyl, packaged in a gatefold sleeve with the original artwork and linernotes, it's out 27 July 2015.