The Article
Audio Research GSi75: made to exploit the KT150 valve
12th February 2016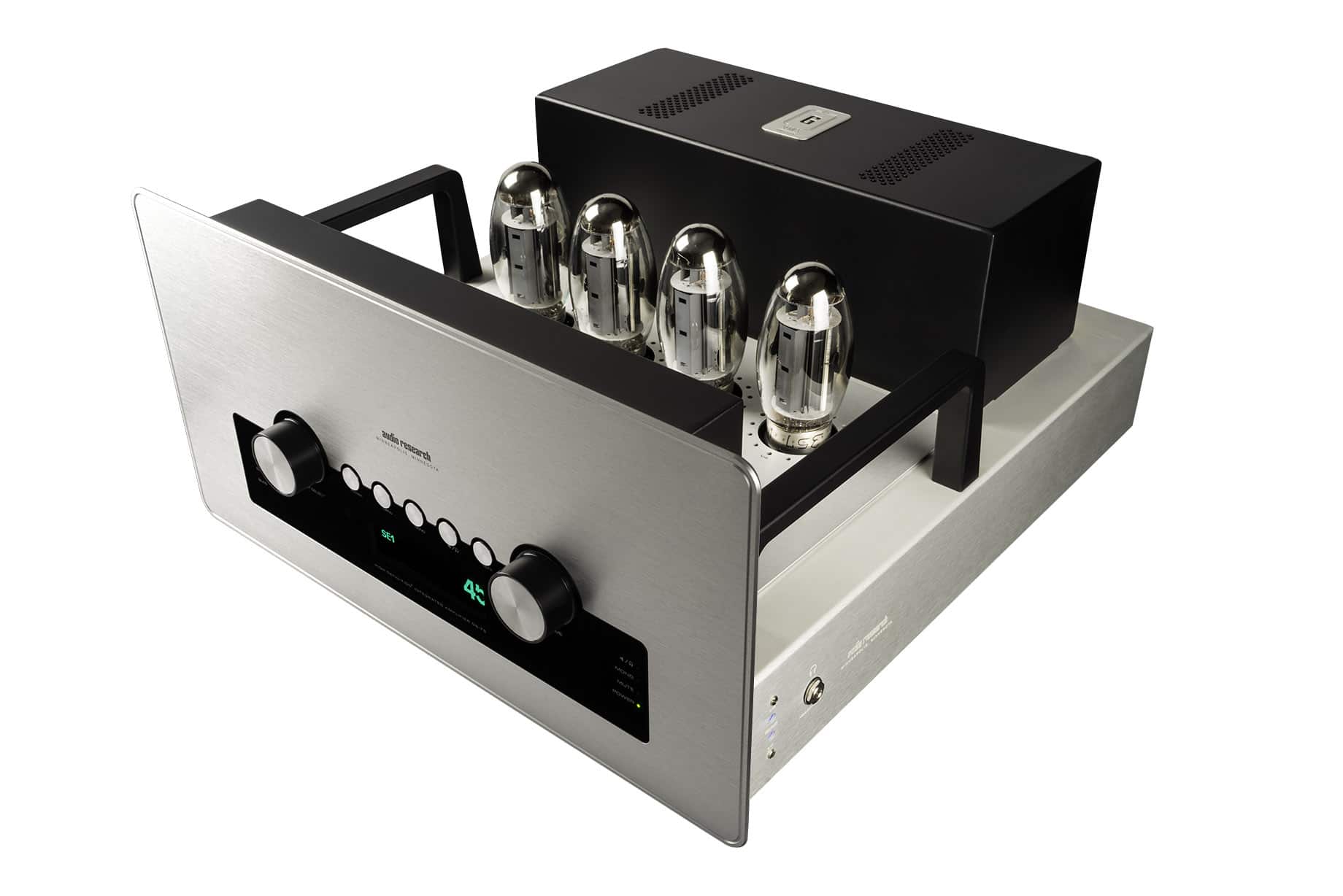 Named in homage to Galileo, Audio Research's G-Series valve amplifiers are made to exploit the KT150 valve.
The G-Series launched last year with the GS150 power amplifier and matching GSPre preamplifier. Now, the 75W GSi75 joins the ranks, an integrated amplifier that uses two 6H30 driver valves and four KT150 output valves and incorporates a high-res DAC for digital sources and a phono stage for vinyl records while an onboard DAC is compatible with DSD and sampling rates up to 384kHz.
Fast and slow filter settings for digital sources are featured, with options to upsample to 352kHz or 384kHz plus a phono stage that is switchable to 45dB or 62dB gain for MM or MC cartridges and five input impedance settings. USB, coaxial and optical digital inputs are also included along with four analogue inputs (including phono).
That chassis also integrates a headphone amp, in a addition to speaker outputs. Price is £14,500.
For more information, click on www.absolutesounds.com or call 0208 9713909.