The Article
AE1 Active Speakers From Acoustic Energy
6th April 2018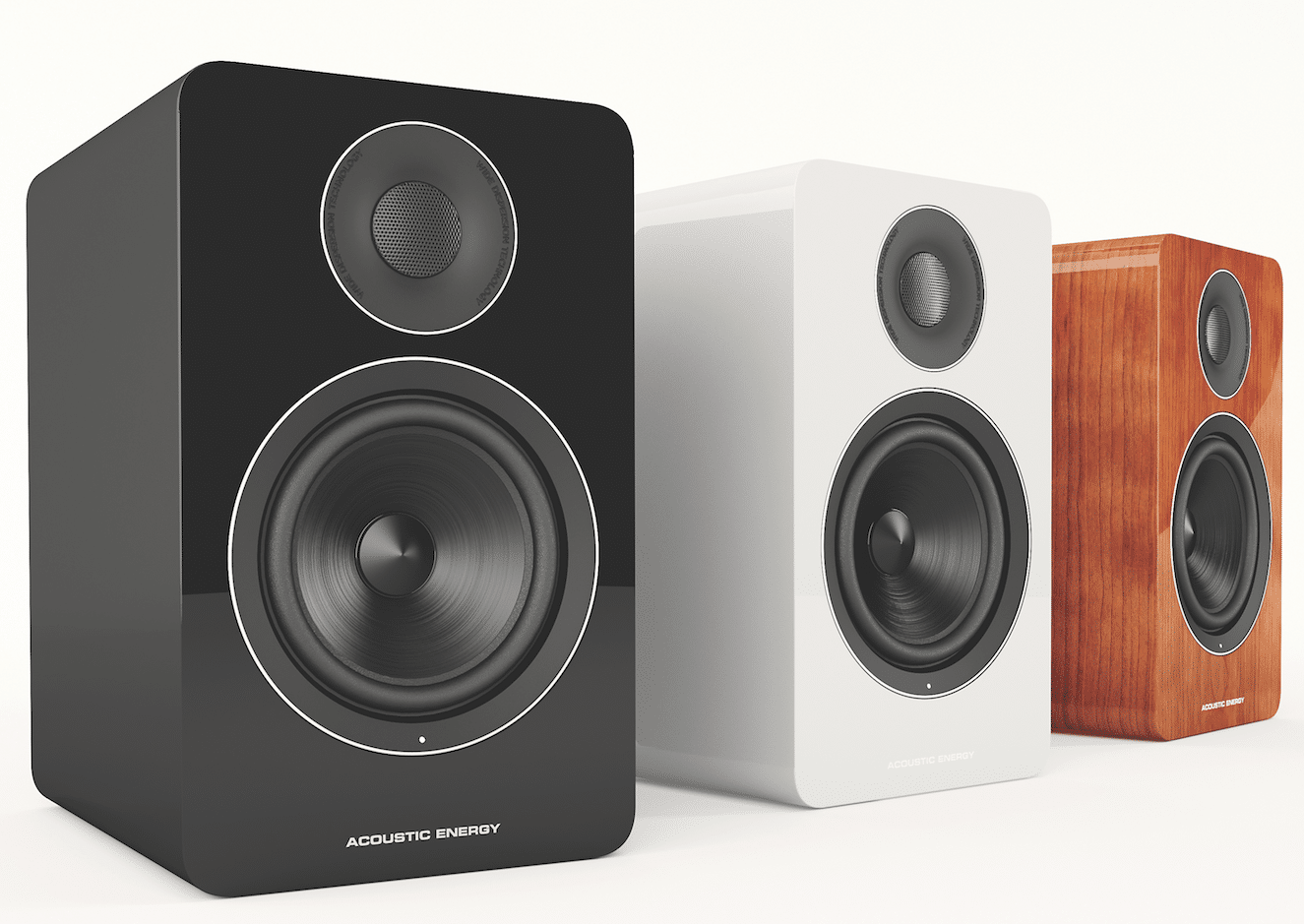 Arriving as a pair of meaty looking stand-mounted units, Paul Rigby has his mains cables at the ready as he reviews the Acoustic Energy AE1 Active speakers
Acoustic Energy has gone through a host of complex changes and upheavals since its early days of hi-fi fame around 30 years go, when the original AE1 hit the shelves. Experiencing a period of rapid growth, it sold control of the entire company to a Malaysian outfit in return for financial investment. Growing disillusionment resulted in most – if not all – of the original team, the team that drew so many plaudits from the public and the media, leaving for pastures new.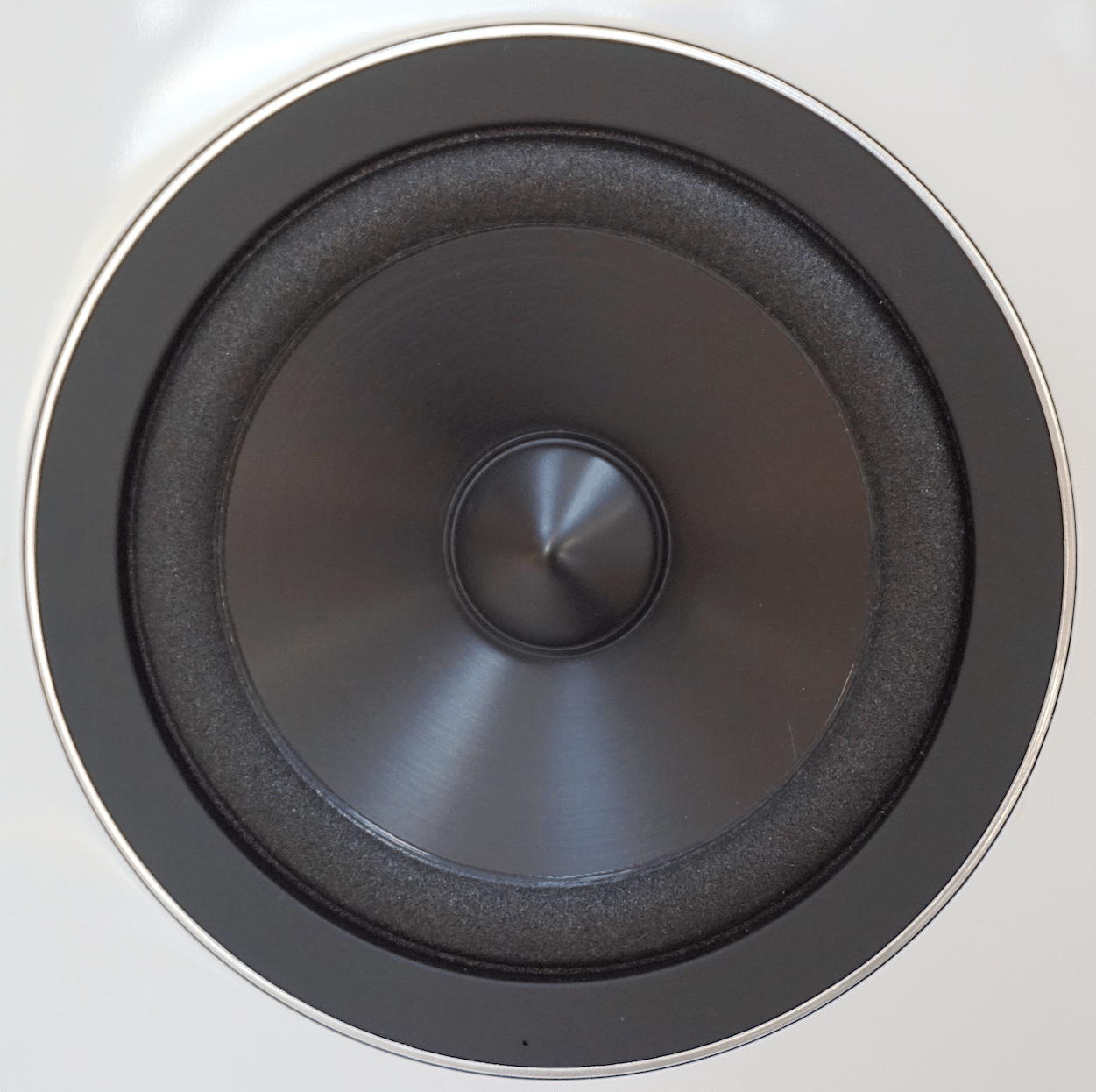 Here we are in 2018 and things have changed. The company and the name has been wrested from the hands of foreign ownership, the company is a wholly owned UK outfit now and the staff? Why they consist of the original AE guys! Yep, the old team is back together in terms of designers and management. Brings a tear to the eyes of this wrinkled journo, let me tell you.
To celebrate the reunion, Acoustic Energy has reissued the classic AE1 design but, this time, as an active pair.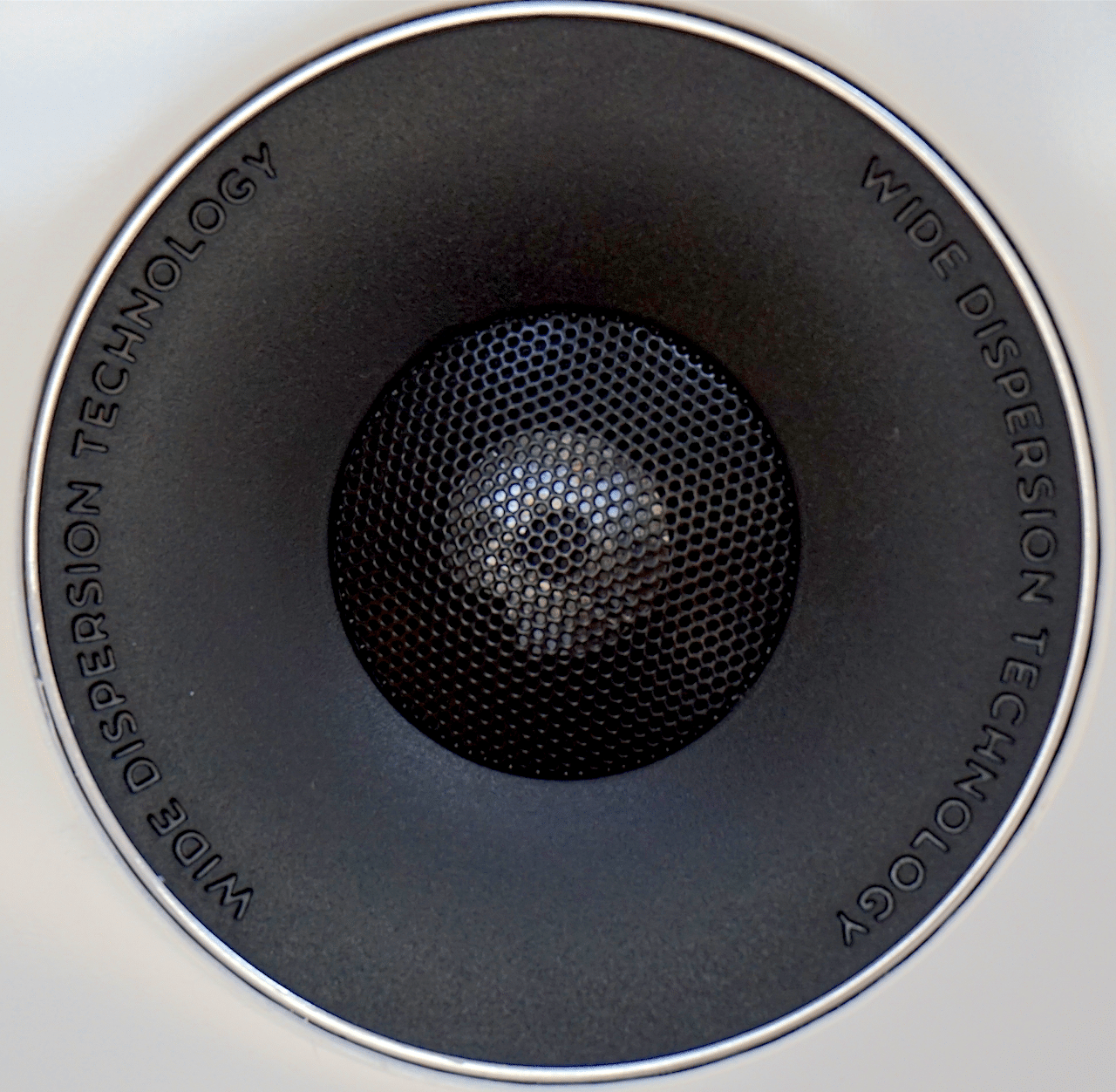 I have already reviewed a powered speaker Aego sub/sat system variant from Acoustic Energy but that design offers more of a lifestyle slant. The AE1 Active feels more audiophile, more 'hi-fi' in its approach, design and build.
Inside, you'll find two 50W Class AB amplifiers and an active network.
On the front of the speaker you can see a 27mm aluminium domed tweeter with a waveguide seated around it while the mid/bass unit is a 125mm aluminium cone.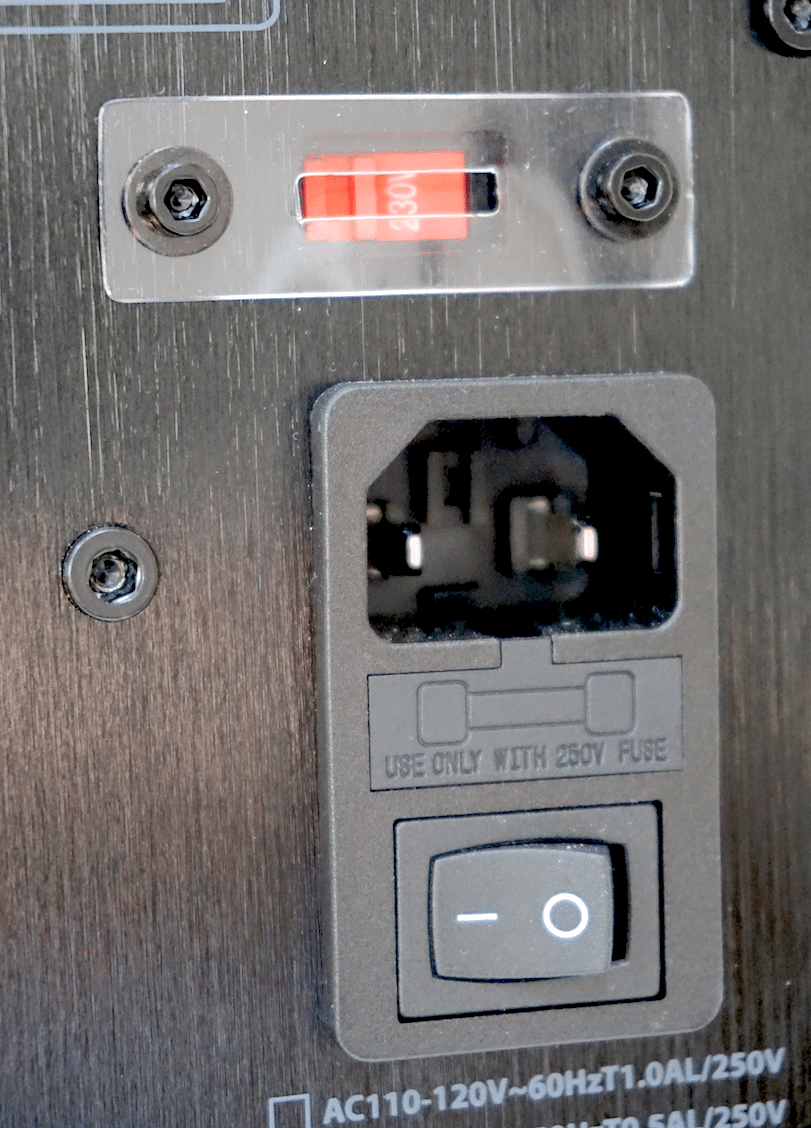 If you flip the speakers around, on the the rear of the chassis is the business end of the active design, so to speak. Each speaker has an IEC mains socket – ideal if you want to upgrade the basic kettle-type cables supplied in the box. Each has a rocker power switch too. A tiny (and I'm glad it's that small, I've no wish to be dazzled) white power light is visible at the bottom of the mid-bass unit. A simple yet useful feature.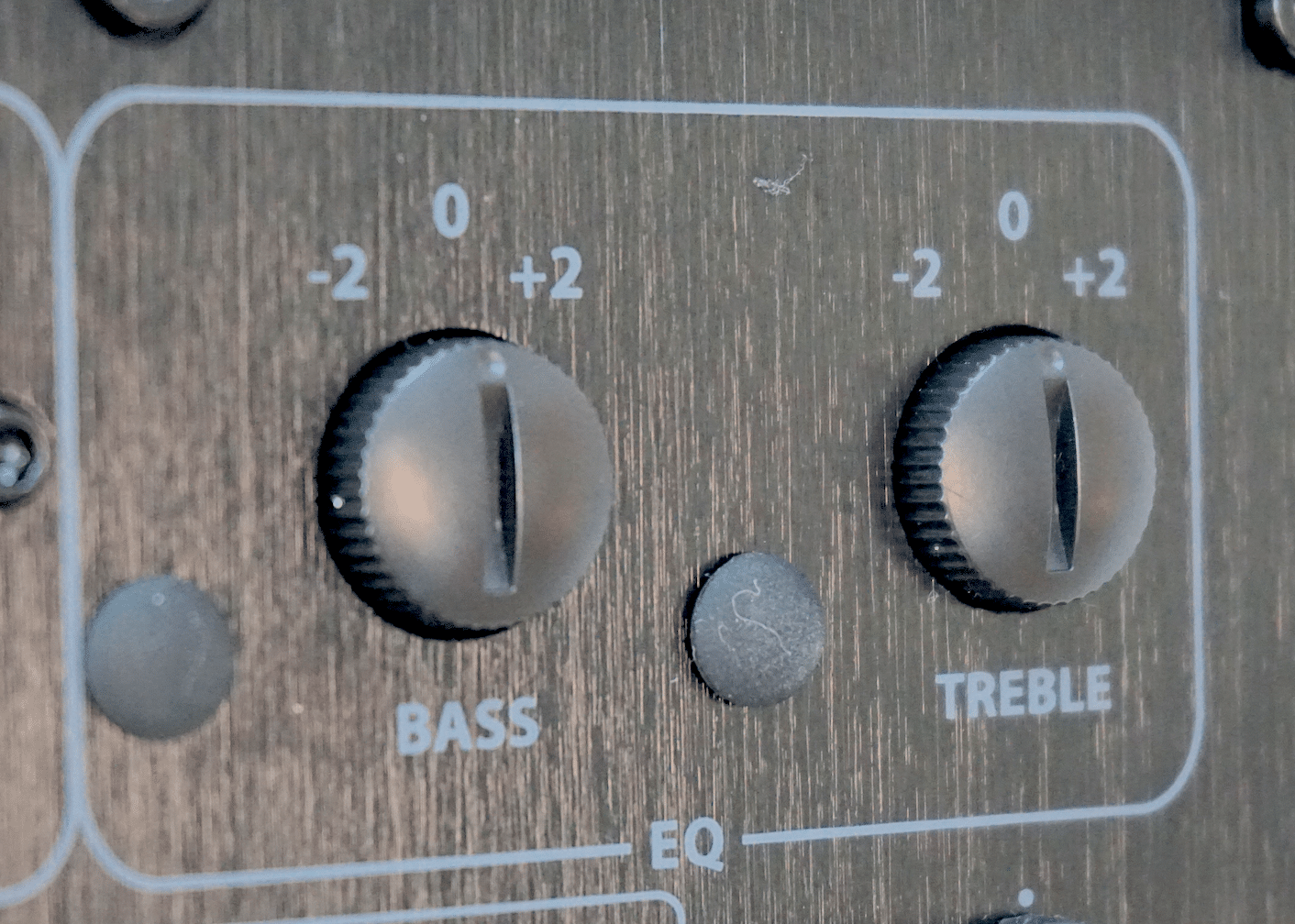 Each speaker also has controls to alter the bass and treble by +/-2dB. Then there's a volume knob. The issue I have with this volume knob is knowing that both speakers are at the same volume settings. Unless you turn the speaker around at set both volume knobs at eye level, it's too easy to have one volume knob setting higher than the other. Many will tend to alter the volume 'in the dark' as it where, reaching around the rear of the speaker. Hence a micro-stepped control would have been welcome.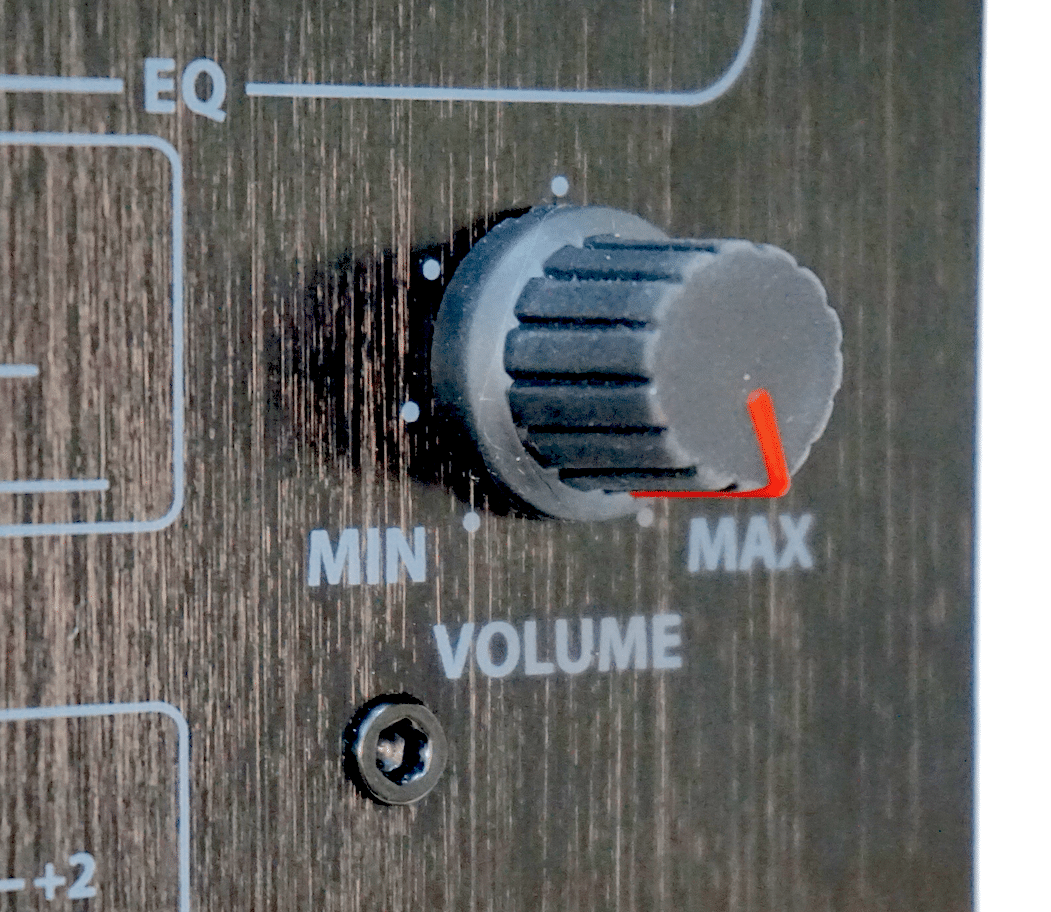 Also, if you want a 'big room' sound, drive the speakers through a separate pre-amp. If you connect a turntable and phono amplifier directly to these speakers, the AE1s will produce a very nice noise, no problem, but they only have guts for a small to medium-sized room on their own.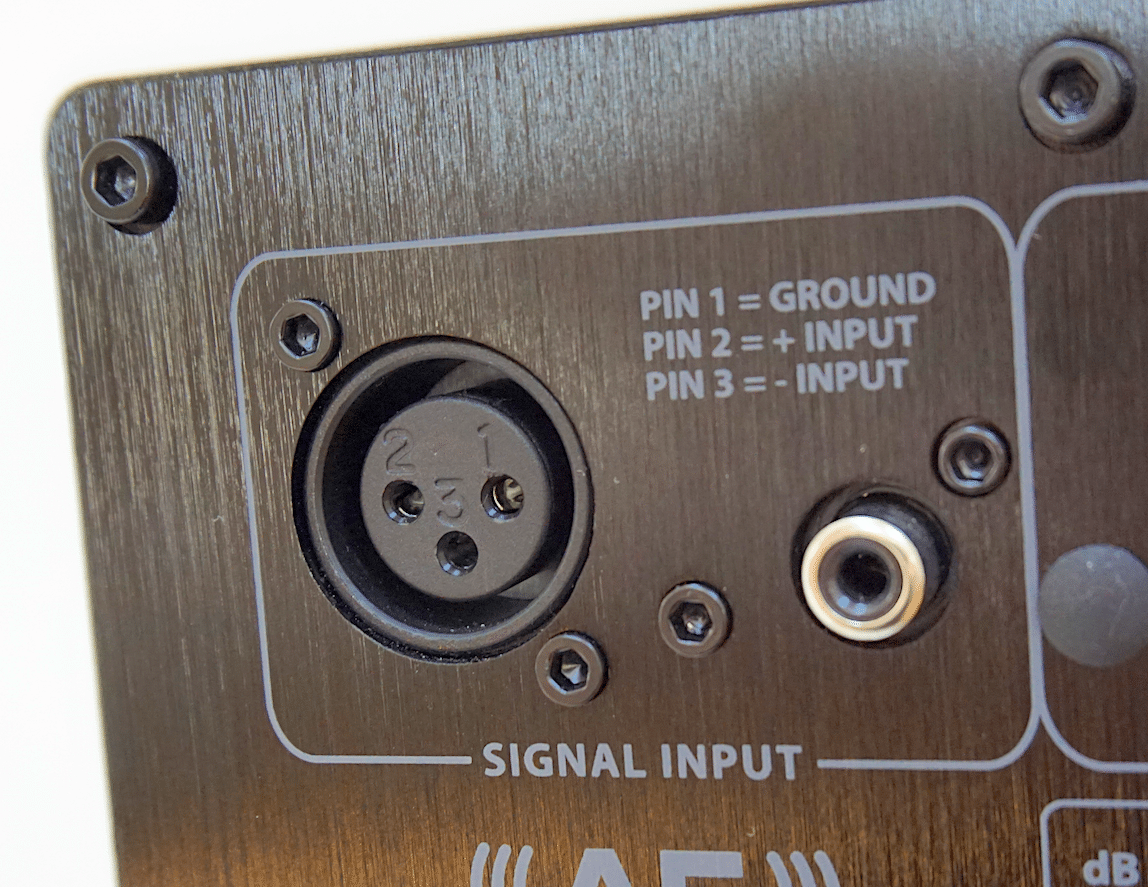 Don't expect lots of fancy connection options here for this one. There's no Wi-Fi, Bluetooth, optical, etc. You're given both RCA and balanced XLR inputs to connect to a preamp or directly to a required source.
So, how do they sound?
SOUND QUALITY
I spun She's Got Claws from Gary Numan's Dance 2LP reissue. I was immediately impressed with the vast amount of air and space, swimming around the upper frequencies that produced a superb sense of instrumental separation. That is, the elbow room between each and every instrument was extended. This produced a relaxed and flowing musical sense. There was never a feeling that the band members were tripping up each other or getting in each other's way. There was no claustrophobic constrictions of sonic frequencies here, each shot off in all directions which just enhanced the dynamic reach of the treble and upper mids, enhancing tonal realism.
Yes, if you drive these speakers too hard, then the aluminium cones will harden a touch in the upper mids and treble but that was not a problem during normal play. Hence, the synth-based handclaps were sharp and precise without being clinical, electric piano had a sense of clarity without sounding smudgy or smeared, the dominant saxophone was focused without sounding bright and the Numan vocal offers a textural suite of nuances as he bent his vocal chords to express emotion.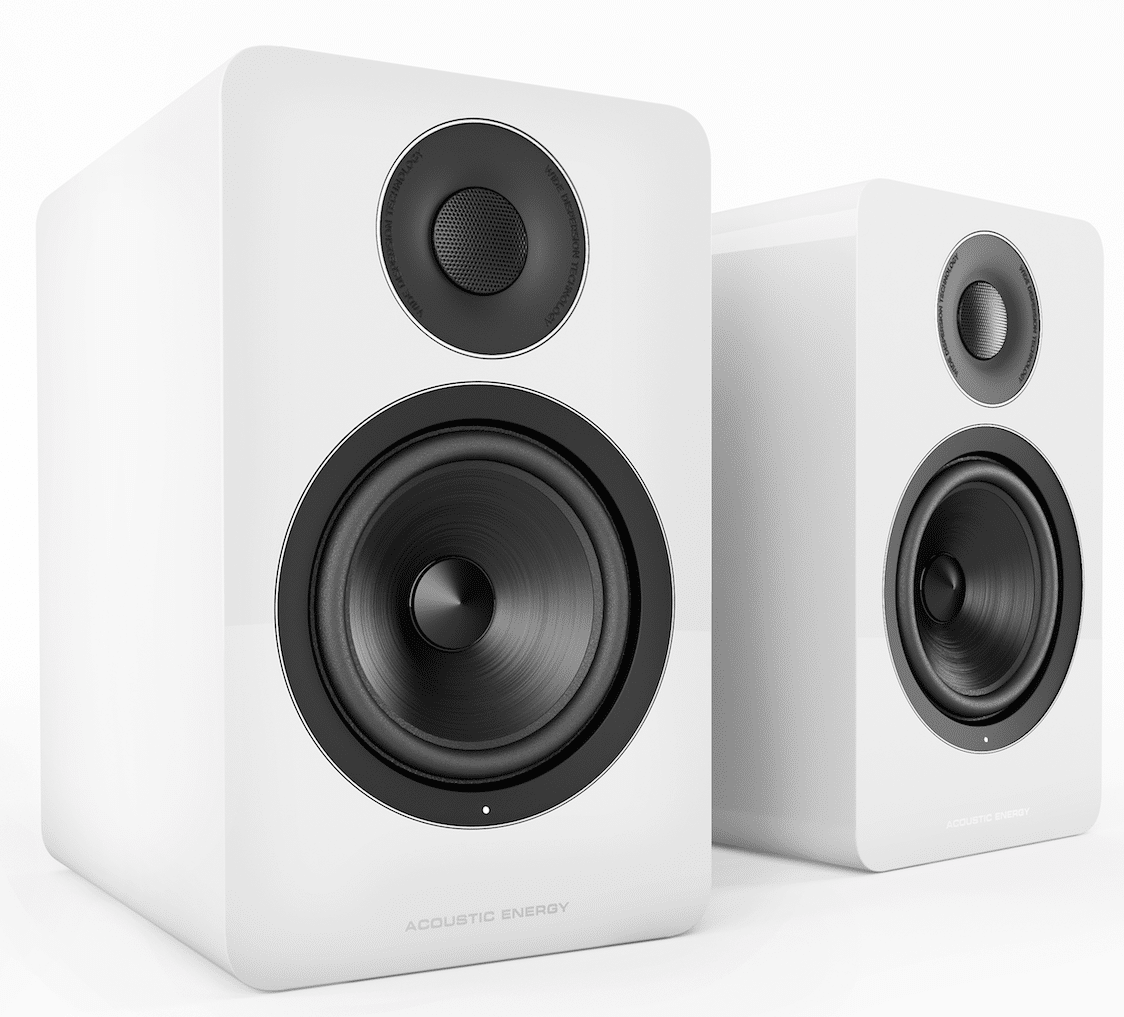 To achieve this plateau, the AE1s offered an overall low noise performance that, basically, allowed it a greater headroom. That is, frequencies could now be pushed further and harder without that tell-tale harshness clipping the detail.
What I liked about the bass was that it didn't showboat but sat within the mix. It retained its individual nature and was both effective and powerful but didn't pretend that it was the star of the show. That is, it didn't swamp the soundstage but knew its place and was more effective because of it.
I moved to A Bucket of Tears from Peggy Lee from her album Extra Special! and compared the AE1 speakers to a pair of similarly priced passive models. In comparison, the AE1s offered a slight – and I mean slight – hardness around the upper mids and treble in a straight comparison with passive speakers but that was only at pretty high volumes. At other times, the space and air afforded by the inherently low noise design provided a beautiful sense of space that allowed the Lee vocal to emerge from her passive doldrums to a free and flowing vocal delivery.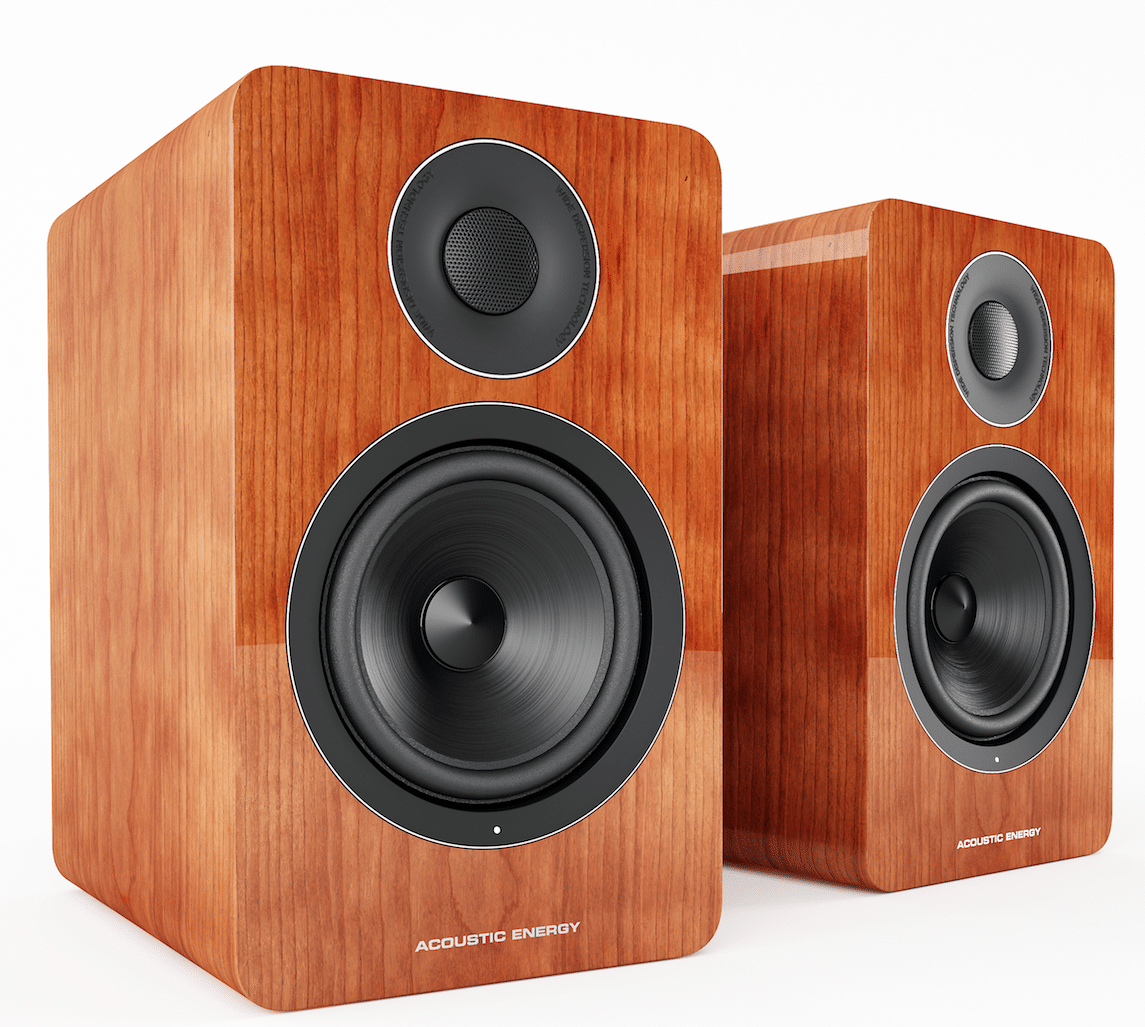 I was surprised how much more visible was the upright bass, via the AE1s. The foundational rhythm was easy to follow while the brass offered a greater sense of texture and insight. Meanwhile, secondary percussion, such as the bongos, were now more of a sonic highlight instead of a shy and apologetic addition to the mix.
CONCLUSION
Of course, the active approach to the AE1's design means that the speakers will be of great interest to those who want a smaller footprint hi-fi chain because of space preferences, limited shelf space or the room itself is relative small.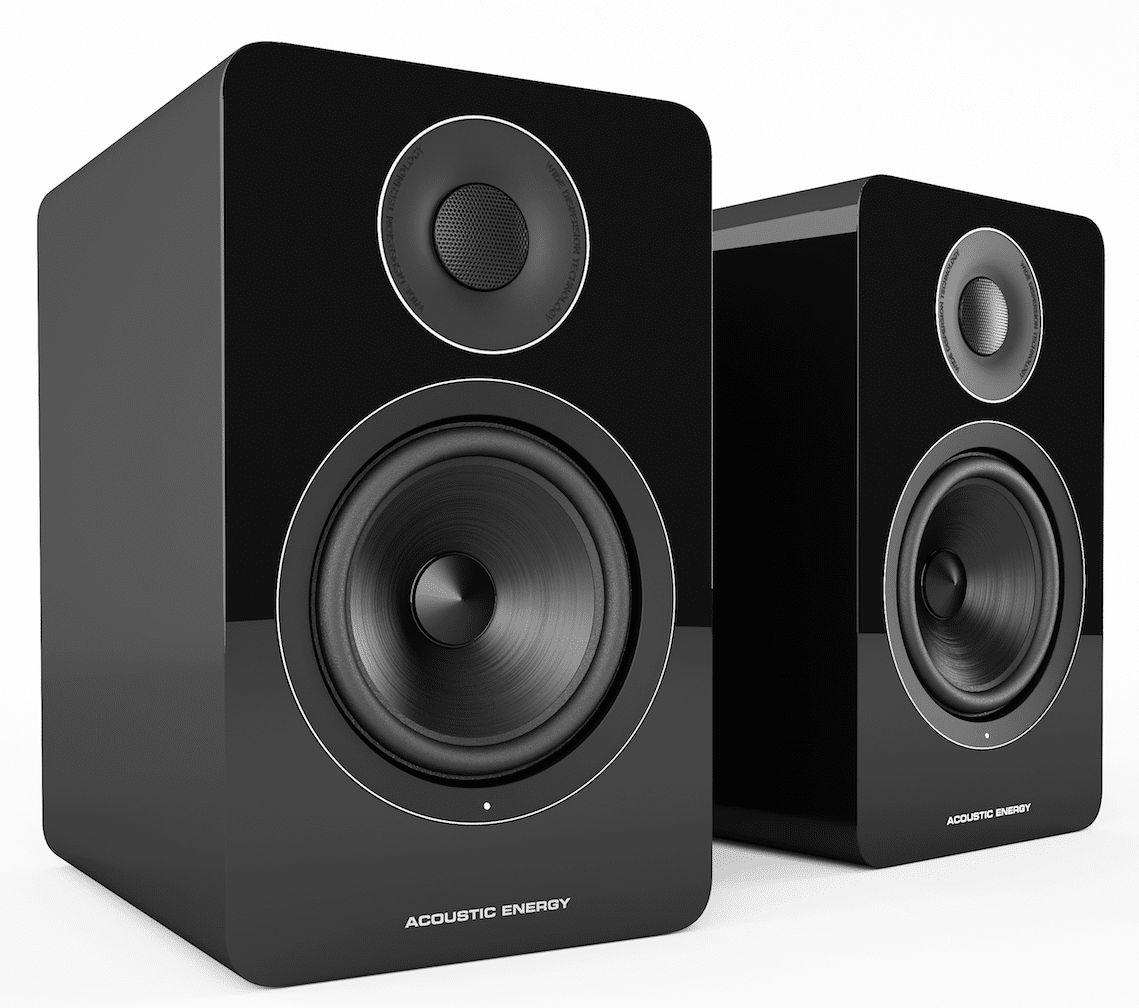 That the sound itself should be so good is not, I would hazard a guess at this price point, down to the basic active approach but more to AE's own low noise principles. The low noise signature is all over the AE1s.
Working best with a separate pre-amp, the AE1s also give you great value for money, while retaining those important audiophile priorities of sound quality over form. Acoustic Energy is back on the market, back on form and soon enough, I'm sure, will be back in our hearts.
---
ACOUSTIC ENERGY AE1 ACTIVE SPEAKER
Price: 
Piano Black, Piano White £1,000 (per pair)
Piano Cherry Veneer £1,200 (per pair)
When purchased with matching stands
Piano Black, Piano White £1,200 (per pair)
Piano Cherry Veneer £1,400 (per pair)
Tel: 01285 654432
Website: acoustic-energy.co.uk
---
GOOD: value for money, low noise, spacious mids, open soundstage, integrated bass
BAD: limited connectivity, volume knob, built-in amplifier gain
RATING: 8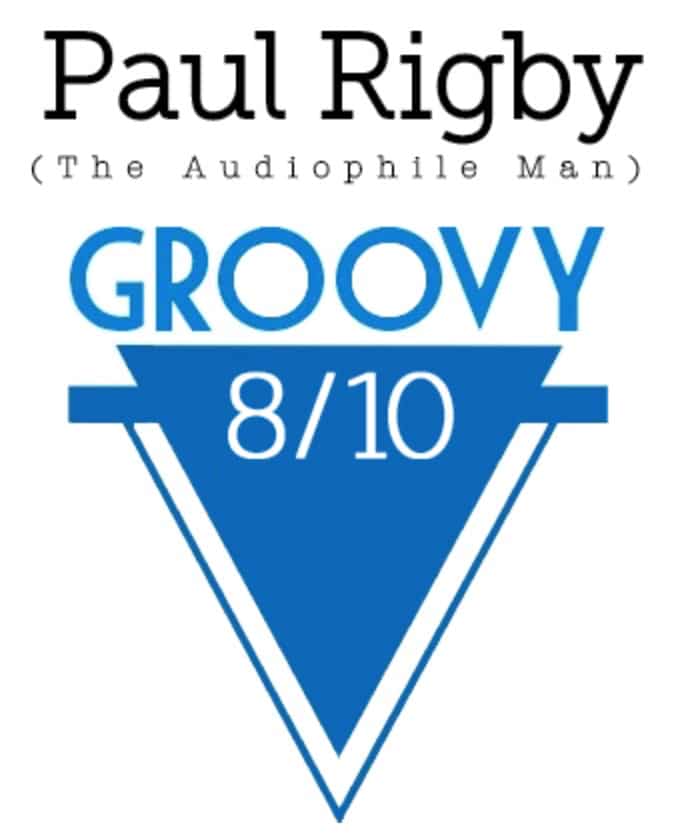 ---
[Don't forget to check out my new Facebook Group, The Audiophile Man: Hi-Fi & Music here: www.facebook.com/groups/theaudiophileman for exclusive postings, exclusive editorial and more!
REFERENCE
Rega Planar 3
Dynaudio Excite X14a speakers
Tellurium Q cabling
Blue Horizon Professional Rack System
Harmonic Resolution Systems Noise Reduction Components
All vinyl was cleaned using an Audio Desk's Ultrasonic Pro Vinyl Cleaner