The Article
Durutti Column's Live at the Venue. London
22nd May 2016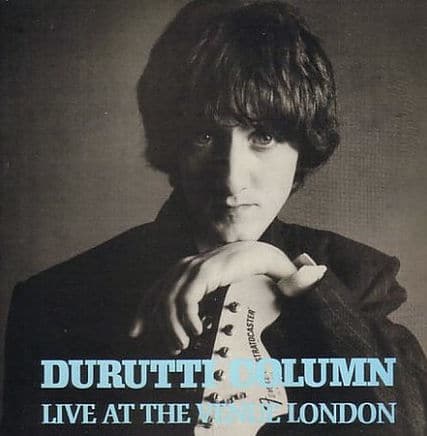 A limited edition vinyl re-issue of the album, originally released in 1982. This issue includes a free CD rather than download codes packaged in new artwork and design from the Mancunian direction of Trevor Johnson. The show musically covers work from the then contemporary albums Return of… and LC along with tracks later to appear on Another Setting and Without Mercy.
At the time, the band were approached after the show by a well-known live recordings dealer, who was interested in putting out an album based on the desk mix he had 'acquired' without any knowledge of the band. Intrigued, the group agreed to meet him at the venue of his choice, a Mayfair Hotel, where he arrived in his crème Rolls Royce
A deal was struck on a napkin to release only 4000 copies, with group leader, Vini Reilly, having full control over the choice of the Mark Warner artwork. It is the first in a series of vinyl and compact disc re-issues from the band on the imprint DURUTTI.
Three other albums of rare or previously unreleased material are planned over the next 18 months. Trevor Johnson will have full artistic control of new art and design on all the albums.
Out on 18 March 2016 for £19.