The Article
Yamaha WX030 wireless speaker: FROM ROOM TO ROOM
18th July 2016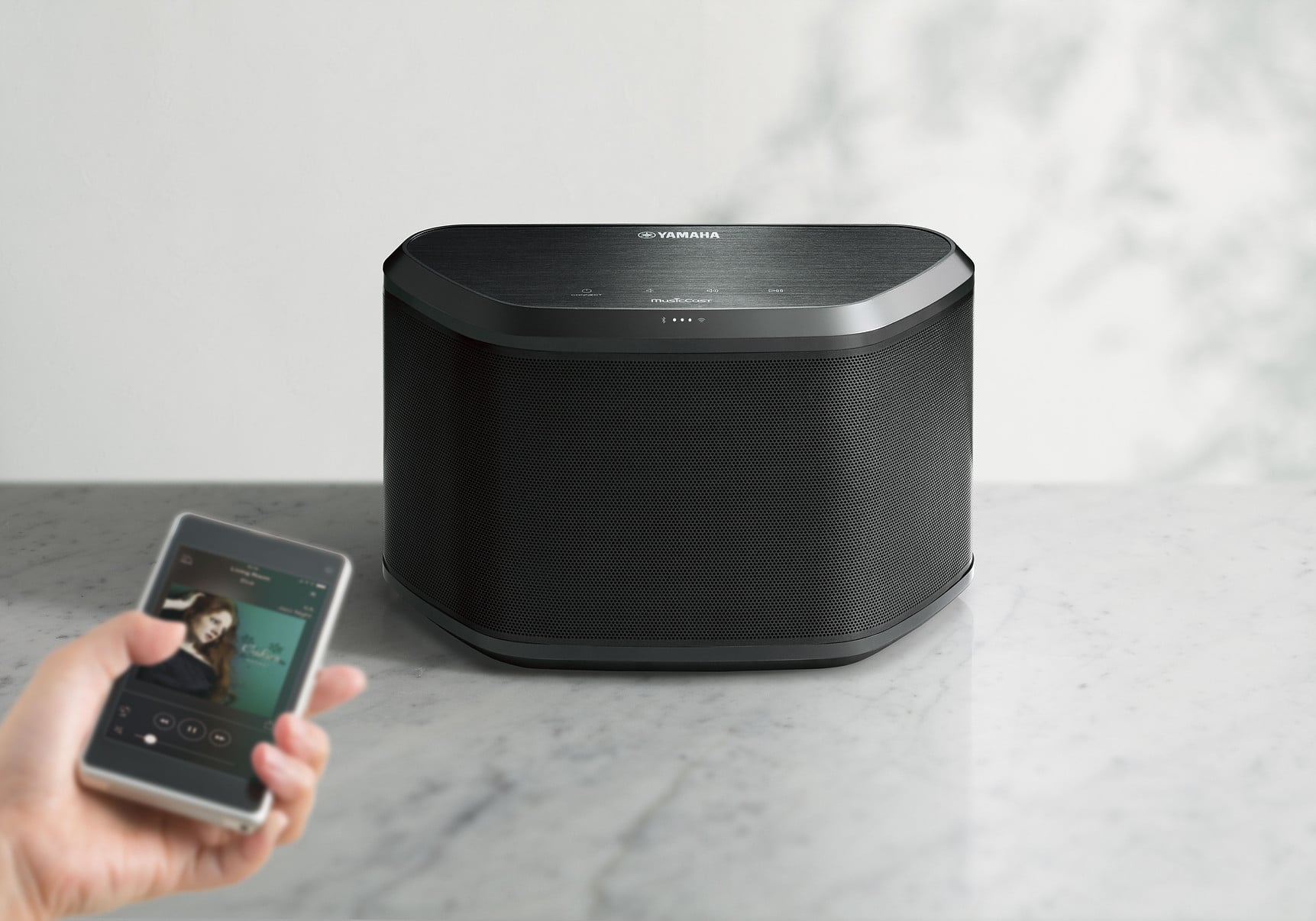 A new Bluetooth/wireless speaker has joined the fray, but this one is allied closely to Yamaha's audio network system, MusicCast. Paul Rigby reviews the WX030
The WX030 is designed to be used as part of Yamaha's MusicCast network audio system that allows you to use all your MusicCast products together or separately, controlled from one app which, of course, also means populat streaming services. For the speaker, you can stream music directly from your smartphone or tablet via Bluetooth or AirPlay and use the MusicCast app to play/pause and adjust the volume from your smart device, no matter where the devices are in your home.
Inside is a large passive radiator, 9cm woofer and 3cm tweeter while the onboard Music Enhancer is aimed at controlling upper frequencies. Supported formats include MP3, WAV, FLAC and ALAC. Included fittings allow for standard hi-fi installation but you can also mount it on a wall. A touch sensitive button interface is resident on the upper surface of the chassis but there is a distinct lack of options in terms of connecting the speaker to other, third party, devices. Apart from the Ethernet plug and a few connection lights, that's your lot. You can, though, add a second speaker to form a stereo pair.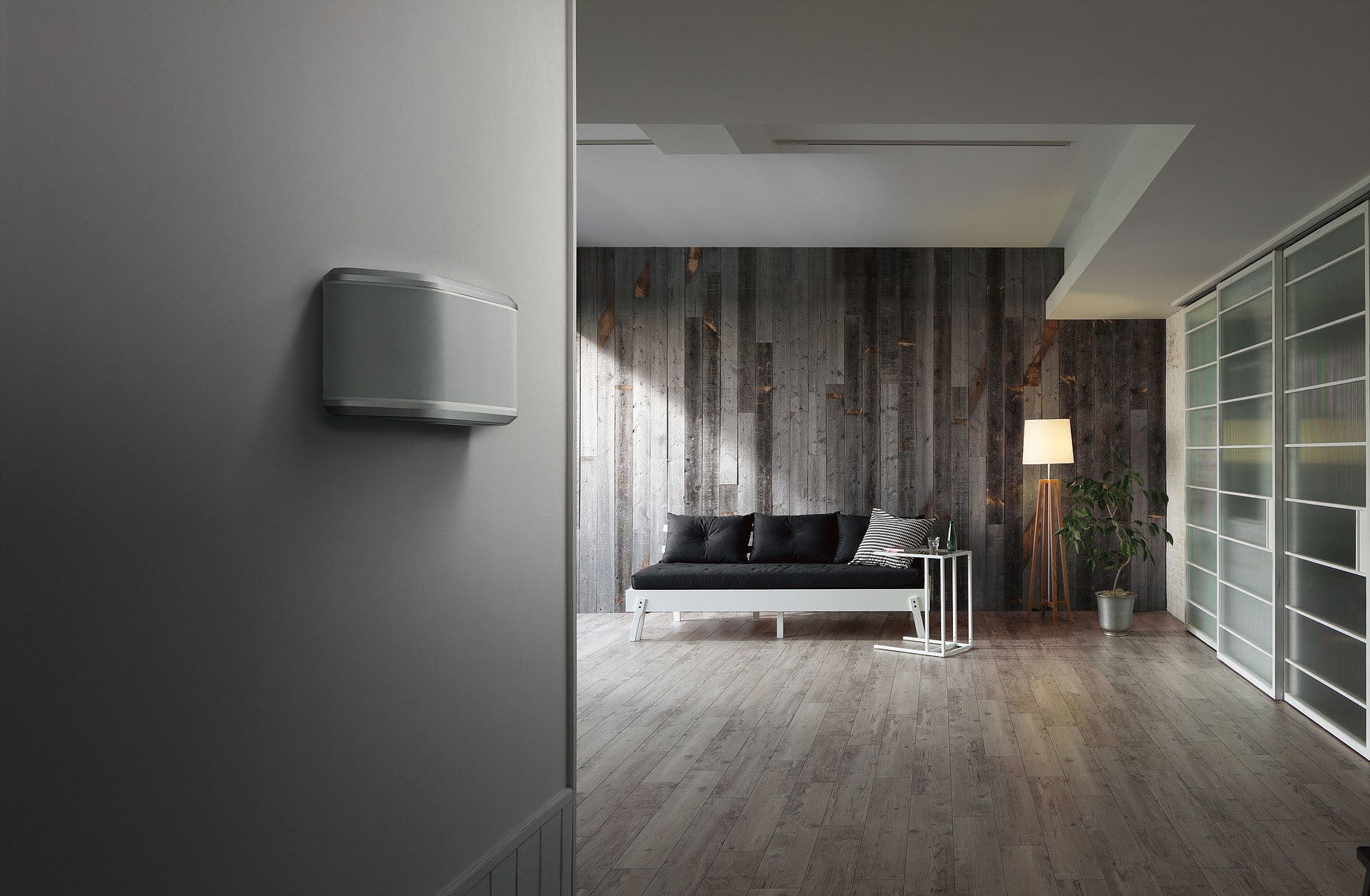 I must admit that the 'easy to use' MusicCast software installation proved to be a mite fiddly. The system failed to connect itself with my Yamaha amplifier/Network CD Player for a while and I had to mess around with options and variations before the system would kick in. That might be due to issues with my own Wi-Fi, of course, although other devices had had no problems in connecting to Wi-Fi from the sane location. Yes, I could have hooked the speaker up to a wired system via the Ethernet port but that defeats the purpose of the entire system and limits the speaker's usefulness. That said, once the connection was made, I had no further issues.
Spanning 243 x 157 x 113mm, it weighs in at 2.2kg and arrives in black or white.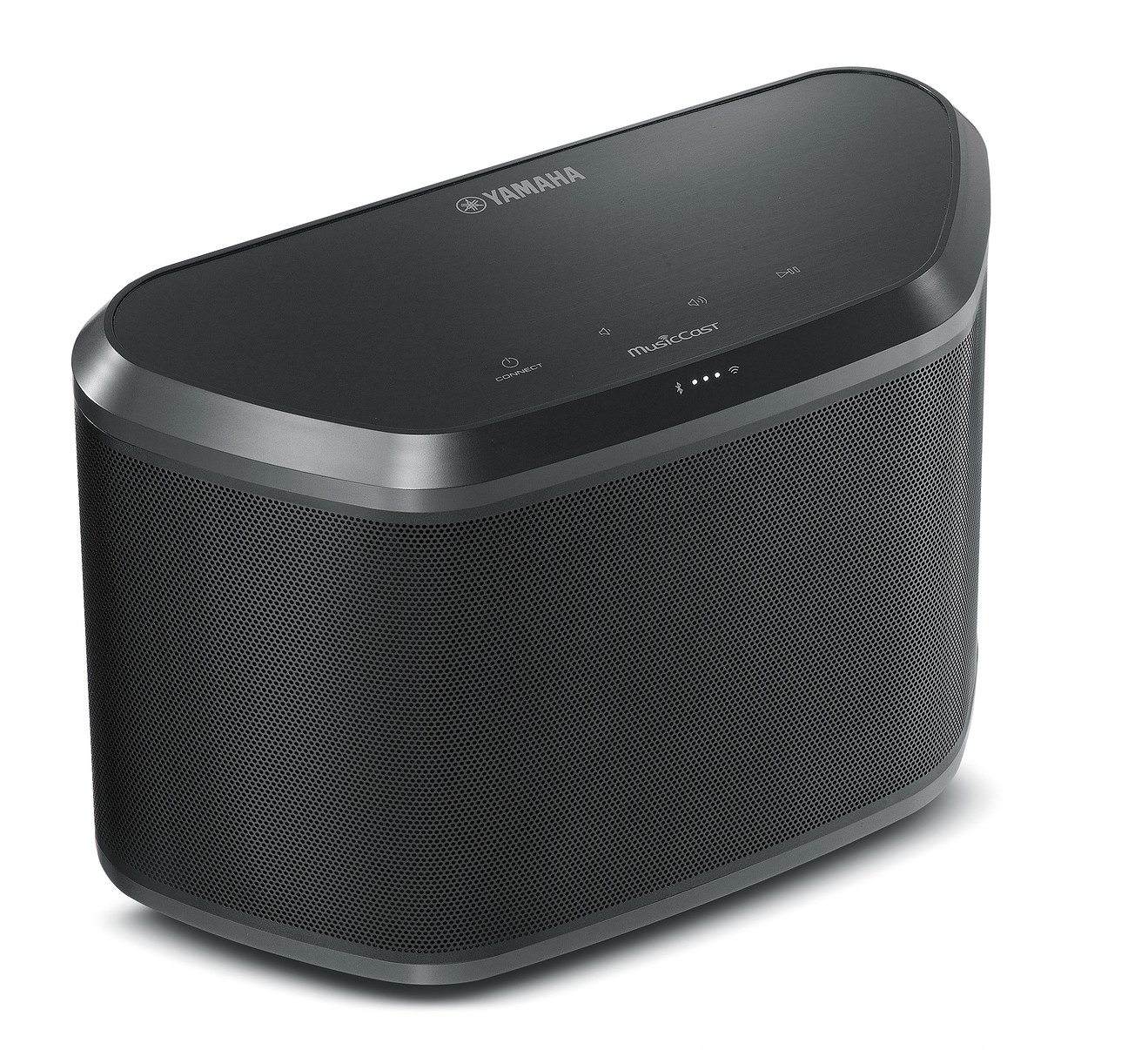 SOUND QUALITY
I began with the Yamaha's Bluetooth capabilities and so paired it to my iPhone 6S and played a MP3 version of Kylie Minogue's All The Lovers from her Abbey Road Sessions album. I was impressed by the Yamaha's power. There seemed to be plenty of oomph in reserve and, indeed, I found that the speaker had no real issues in filling a large room with music to a reasonably loud volume.
In more detailed terms, the performance displayed lots of air and space in and around the midrange but that midrange did seem to be just slightly uncontrolled at the dynamic edges. You felt that the sonic extremes could unravel at any moment which gave the presentation a slightly unstable feel. Of course, was probably more down to the MP3 sound source so confirmation would be needed. Apart from that, there was plenty of detail on show with highlights being the subtle guitar strums during the louder parts of the track, the secondary percussion giving tambourines impact while the relatively strong bass offered a welcoming balance in tonal terms.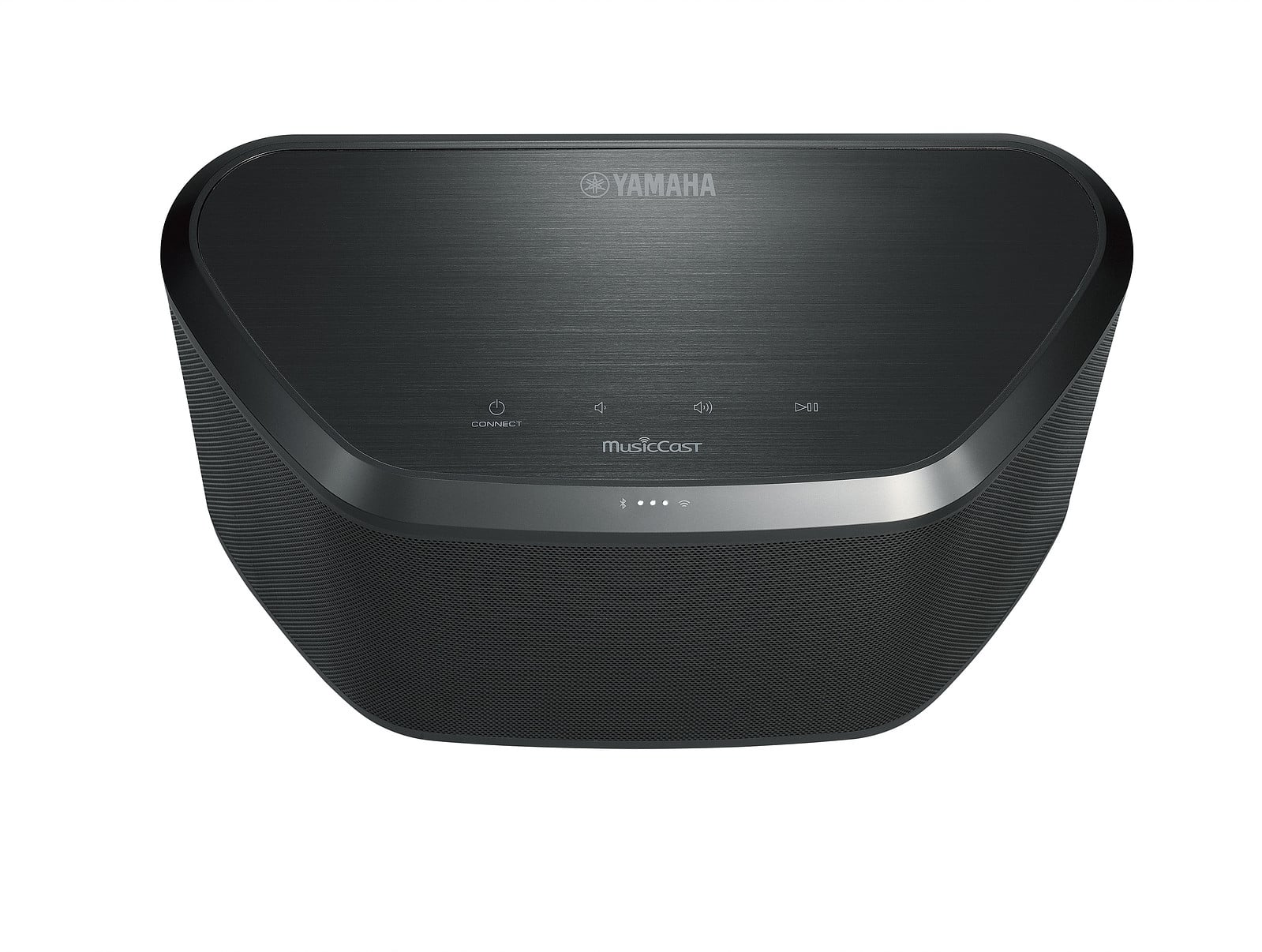 Connected to the Yamaha's own mini system via Wi-Fi, the speaker became a different beast indeed and blossomed in sonic terms, upping the sound quality immeasurably, adding weight in lower frequencies so that percussion has an impressive solidity. Sonically, there was great synchonicity with other Yamaha components.
On Depeche Mode's Enjoy The Silence, the lower frequencies on the electric guitar give a meaty bounce to the plucked strings. Vocals were effusive and unrestrained and appeared to have room to emote. Being connected to the Yamaha mini system, a perfect match for this unit, incidentally, the voicing was finely tuned and balanced which meant no smearing of vocals, no bass bloom, no midrange brightness…just cracking music, for the price.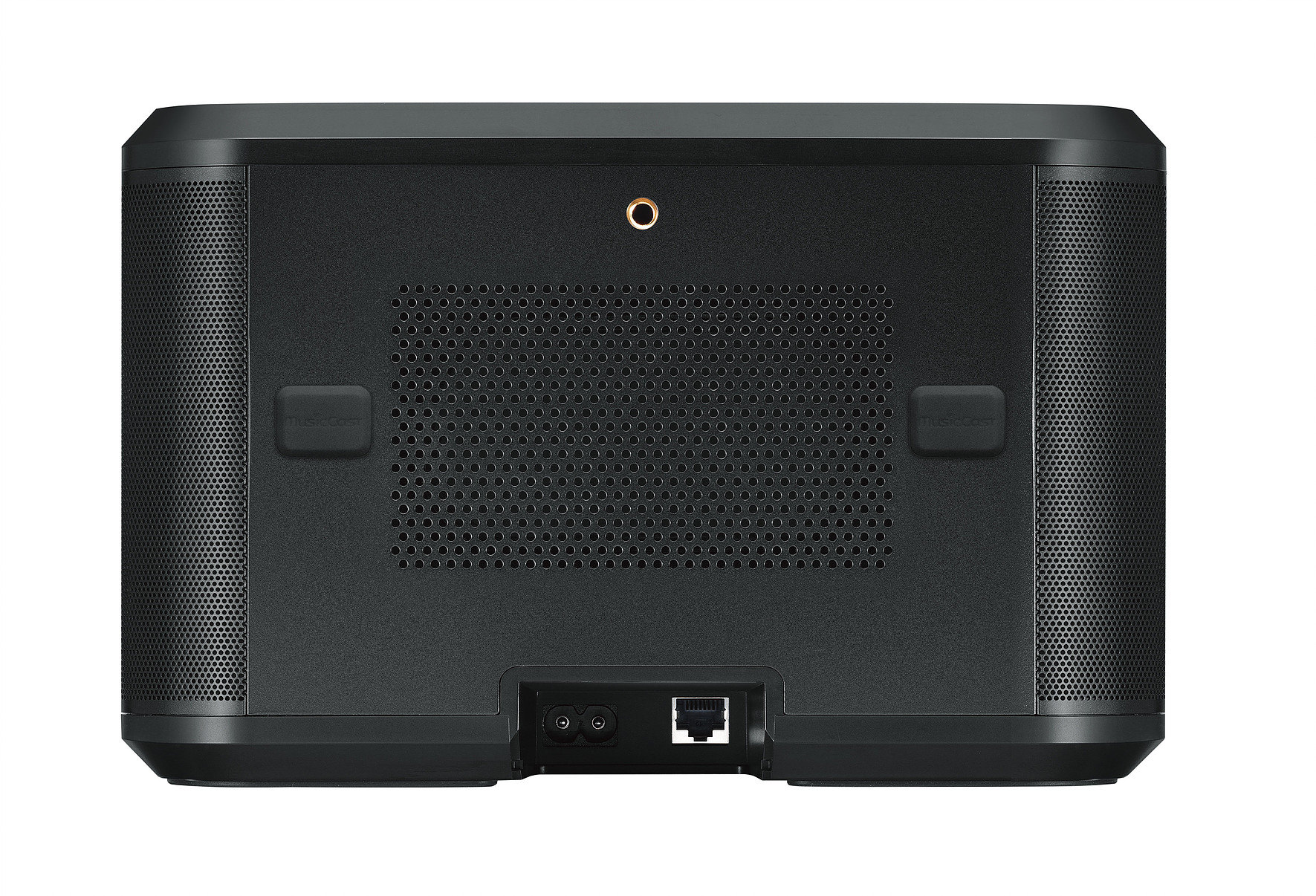 CONCLUSION
Offering a choice of fittings and installation plus the stereo option, the speaker is an ideal system for Yamaha's MusicCast devices plus Bluetooth and network systems. It does lose out a little in terms of not allowing the direct plugging of external devices directly into the chassis and the MusicCast network connections, at least for me, was a little fiddly. That said, once you are up and running, the sound quality for a few pennies under £200, is terrific and opens up the possibility of a low cost multi-room music system.
---
YAMAHA WX030 WIRELESS SPEAKER
Price: £199.95
Web: uk.yamaha.com/en
Tel: 01908 366700
GOOD: MusicCast sound quality for the price, multi-room abilities, system flexibility
BAD: installation, connectivity
RATING: 7
---
REFERENCE SYSTEM
Rega RP3 turntable
Yamaha CDN670D Network CD player
Leema Elements CD player
Astell & Kern AK120 digital player
iPhone 6S phone
Apple MacBook
Riva Turbo X Bluetooth speaker
Yamaha AU670 amplifier
Cambridge Azur 651A integrated amplifier
Acoustic Research Radiance One Speakers
Black Rhodium cables