The Article
X1 Belt-Driven Turntable From Pro-Ject
12th April 2019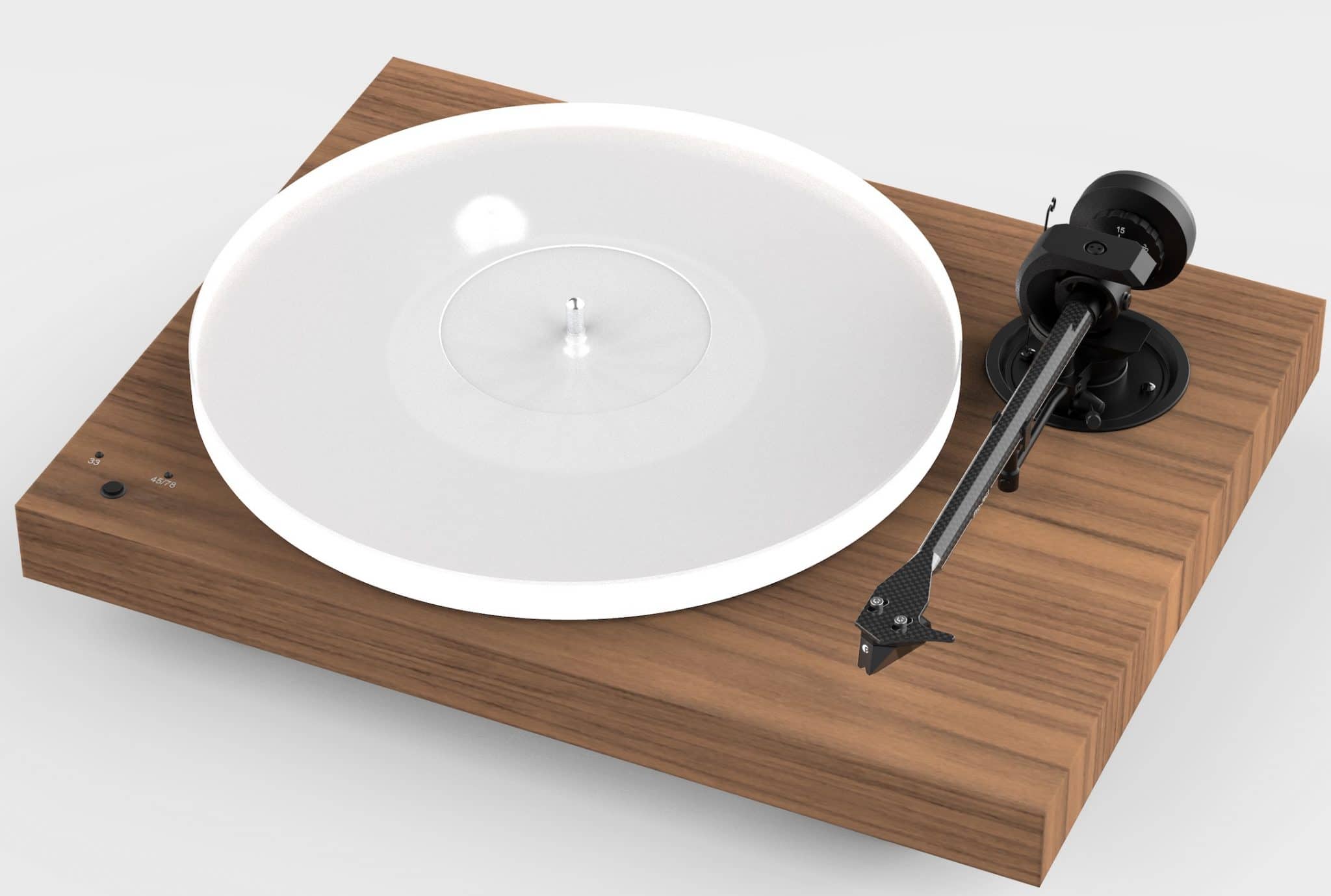 A new belt-driven, three-speed, super-budget turntable is to be released by the Austrian outfit (which appears to need a long holiday, if the press releases are any indication)
I'll get to those press releases in a moment but let's get the hard news out of the way first. Pro-Ject has announced a new 3-speed (that's right, 78rpm is featured), belt-driven turntable aimed at super-budget users.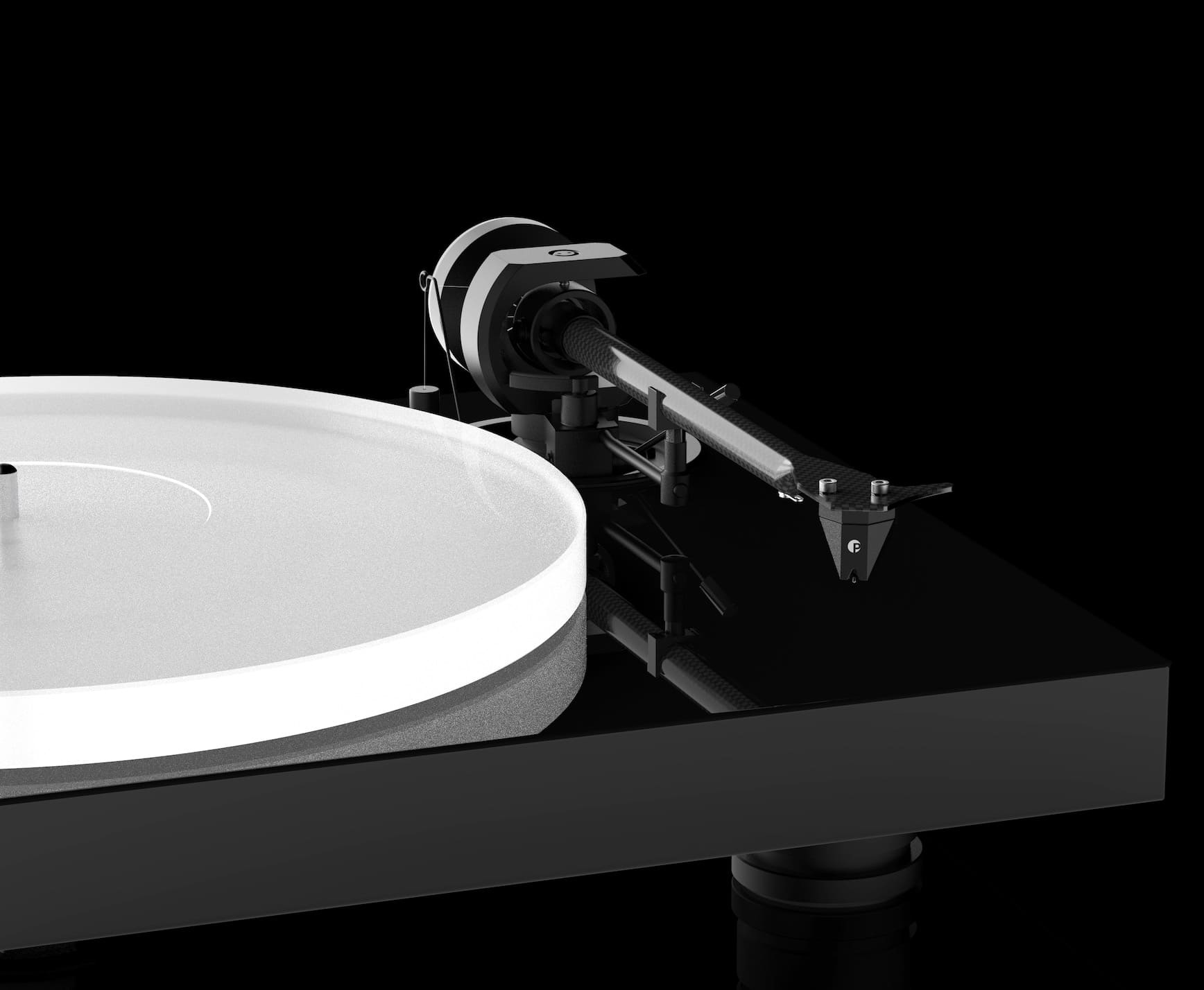 Featuring a speed stability control and an isolated motor design, the bulk of the deck is contained within a MDF chassis covered in eight layers of hand-polished paint (real-wood, satin-waxed veneer is an alternative option) that sits on height adjustable feet.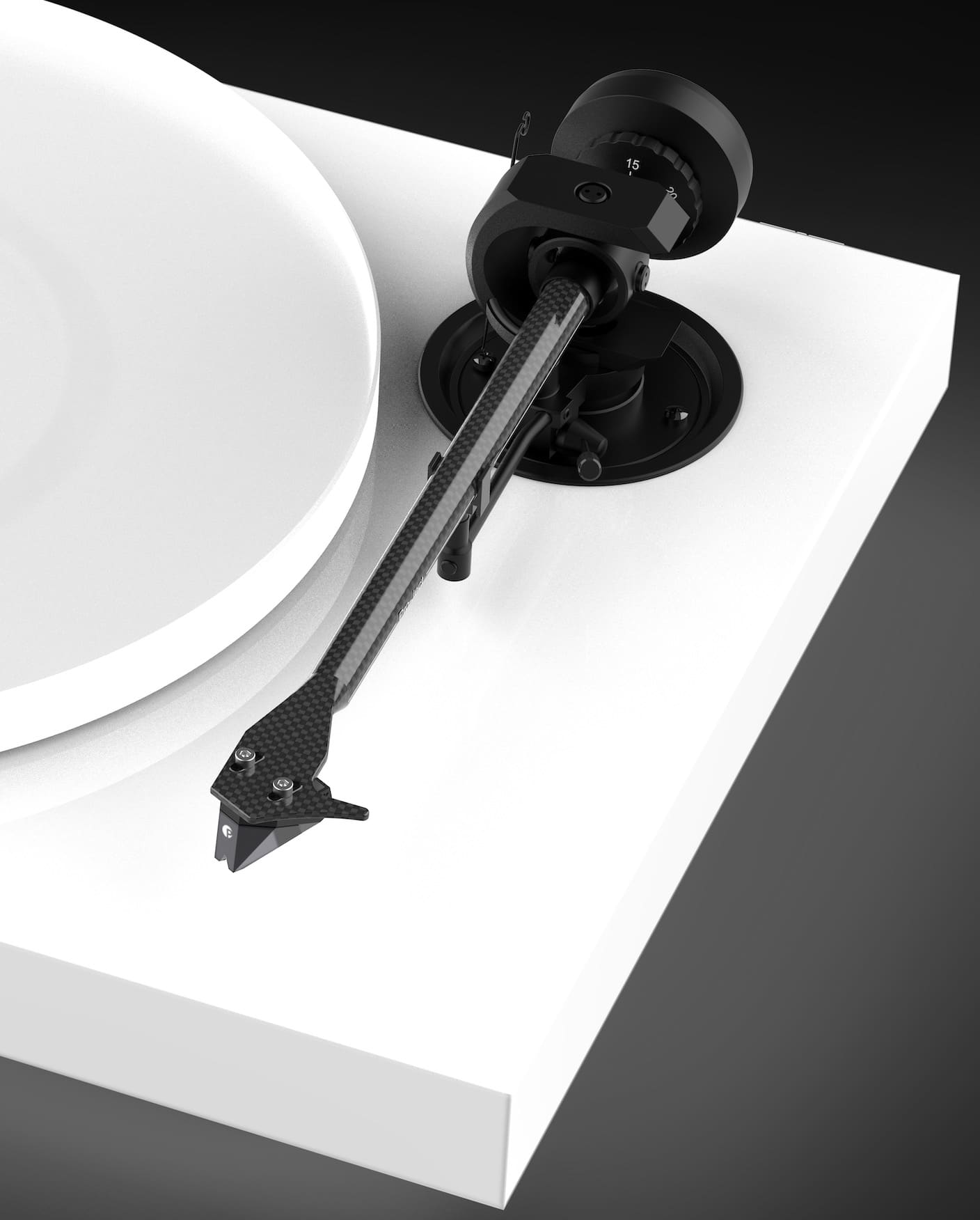 The tonearm bearing is a Kardan "ultra-low friction" variant. On that sits a 8.6"carbon/aluminium sandwich tonearm design with a TPE damped counterweight. Both azimuth and VTA can be adjusted.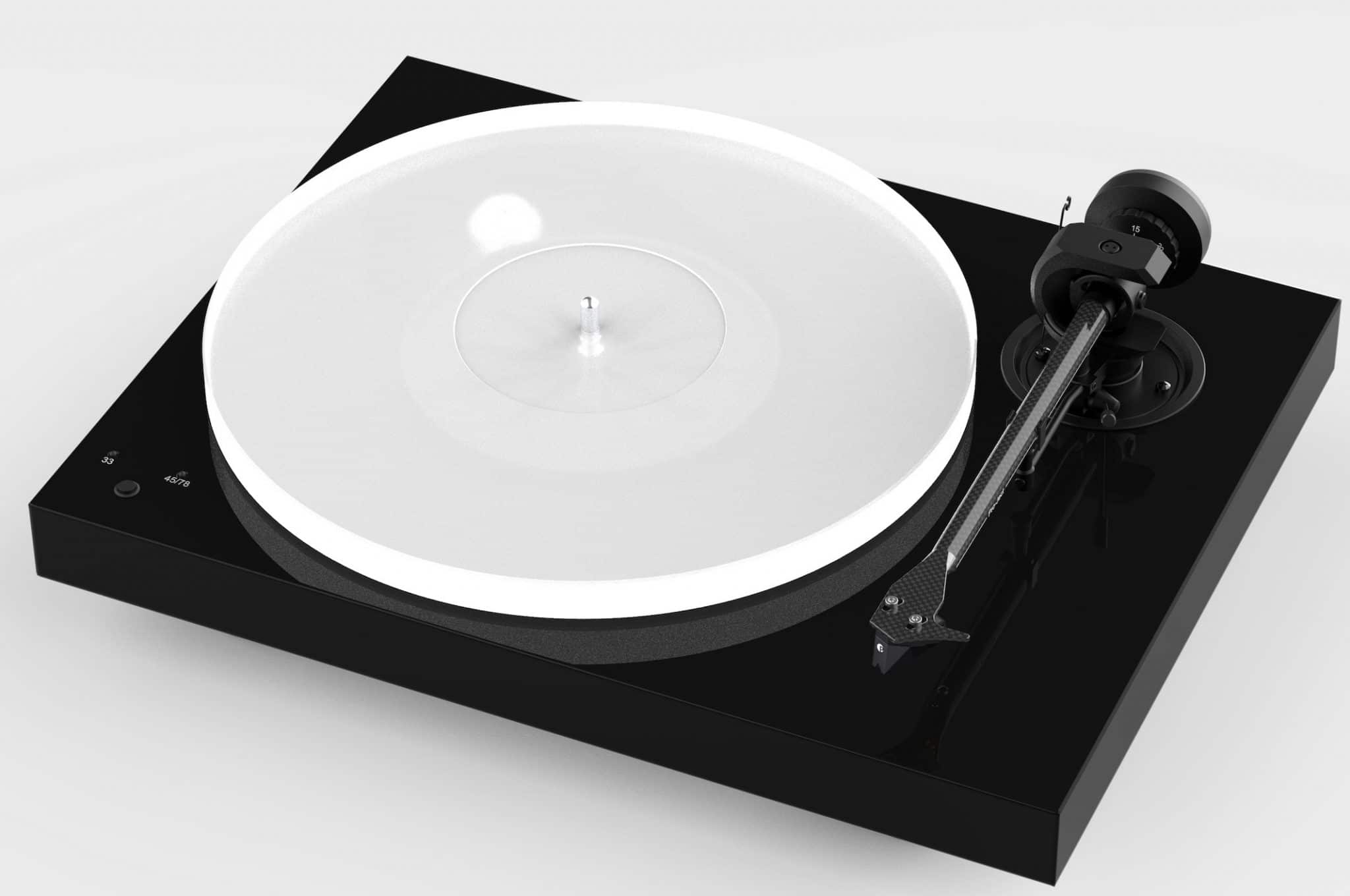 A 1.5kg acrylic platter rests on a sub-platter which is driven by a stainless steel bearing. You can buy the turntable with a Pick It S2 moving magnet cartridge (€799) or without (€699).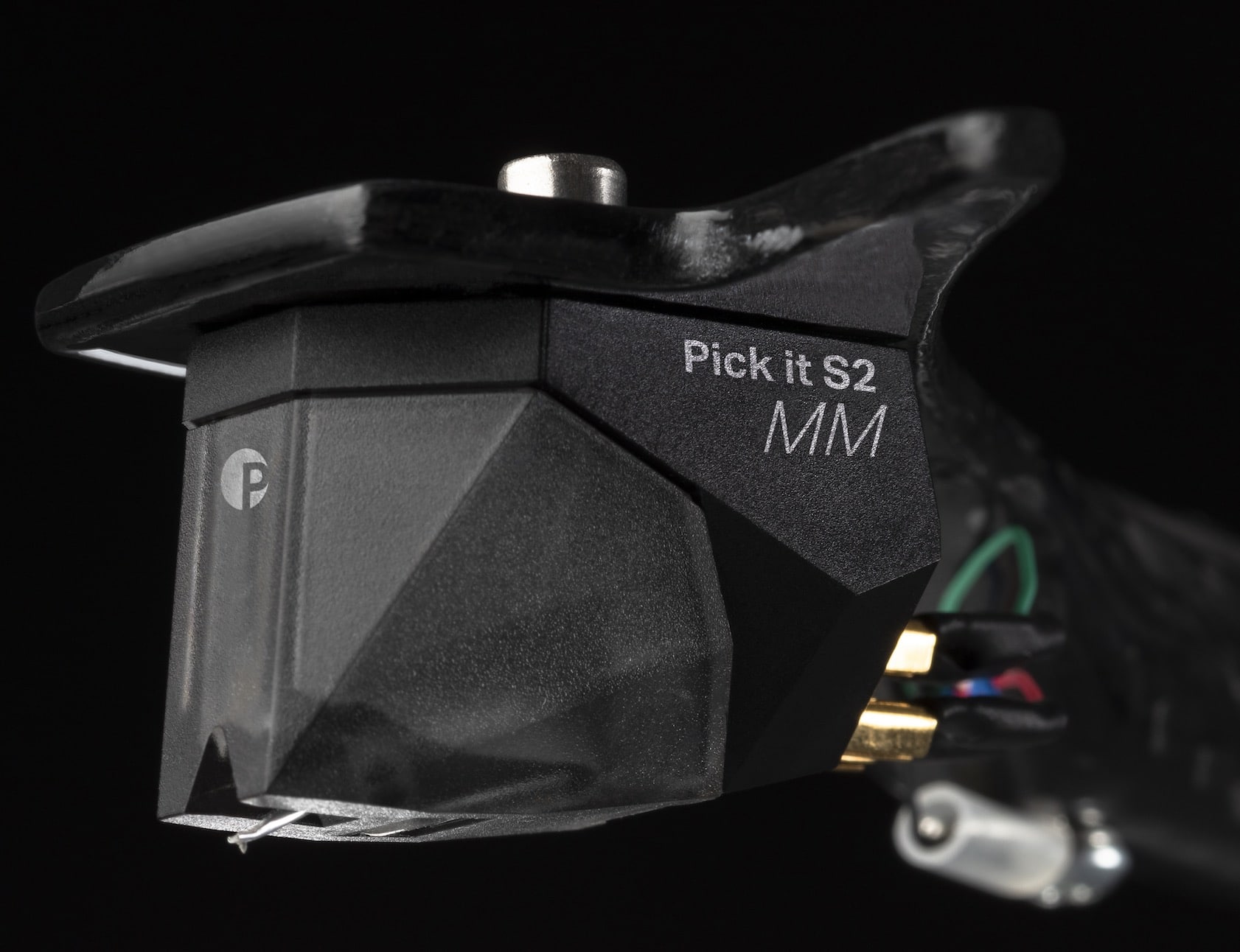 So, that's the turntable and very nice it looks to. But I have to add a personal note to this one. There is an intriguing and troubling theme that runs throughout the Pro-Ject press releases relating to the X1. I don't know if it reflects the current state of mind in the company or whether the intention was purely innocent and the effect mutated in translation but the upshot is rather confusing.  
Initially, it made me want to put an arm around the company's shoulders and comfort it. So what's going on? 
Pro-Ject appear to be rattled and in several ways. Firstly, the company appears to be shaken by its competition. It states, in slightly stilted English, "Today we see many designs which are far away from a correct turntable and everything we know and stand for is just neglected. Price and features dominate over real quality and engineering."
It's also worried that other turntable companies may be stealing its thunder and the hard work it has done in terms of research and development, "Nowadays, this seems to be threatened as so many companies of the industry but especially also simple START UPS try to jump onto the train and get the benefit from this very hard work we did."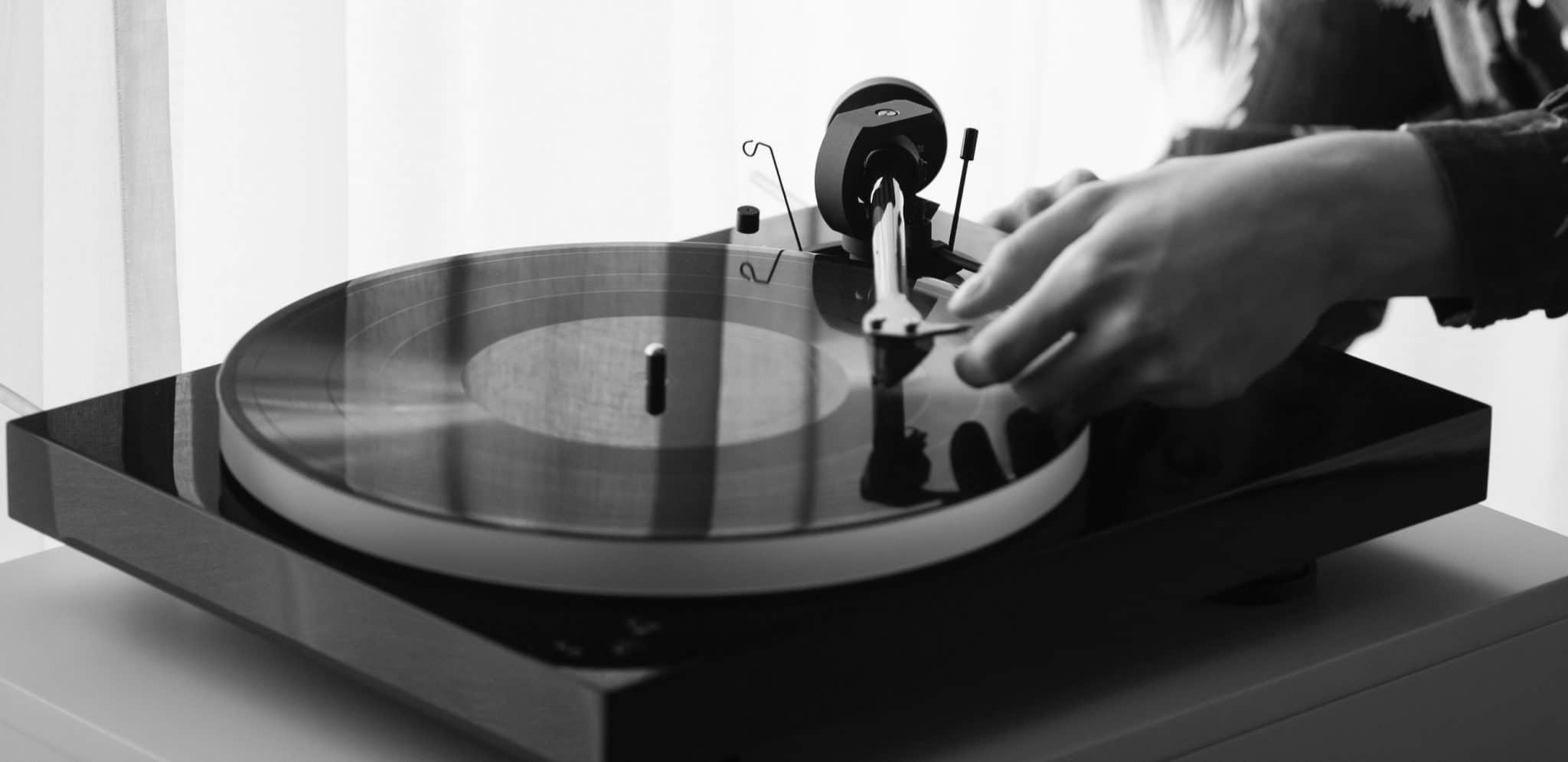 Finally, it is also worried as hell at the perceived high cost of the X1. As the text proceeds, it desperately wants to justify the cost of the X1 turntable while adopting a defensive attitude. I am clueless why. This is just a few of the worrisome, hand-wringing and anxious notes that I picked out of the text at random.
"A proper machined resonance free platter costs 8 times more than a pressed steel with a rubber mat. That's a simple fact."
"A proper shielded, symmetrical cable costs X-times more than just a standard cable. You will agree, that's a simple fact too."
"The X1's luxury 8 layers of painting and the hand-polished finish are 3-4 times more expensive than simple foils."
"Inside, it houses a sophisticated DC/AC generator board which, combined with the convenient speed control board, delivers clean and stable power to the quiet-running motor. This adds additional cost…"
"MDF is 2-3 times more expensive than standard particle boards, not to mention a plastic chassis, but sounds and feels way better." 
"The Pro-Ject X1 is NOT cheap and we don't want it to be the cheapest, because we need to tell the customer again that real quality, handmade in Europe…"
The press releases are quite extraordinary. You might not be aware but this is not how hi-fi companies normally behave. To fixate on the competition, price and value in this manner and then to repeat those concerns over and over again, even to the extent of adding capitalised words to prove a point, looks like the writer was building to a minor frenzy.
I've never seen this slightly unhinged approach taken in any press release relating to hi-fi before. For myself, it's taken as read that a more expensive turntable utilises more expensive components. The price is relatively high but so what? Those people who can afford one will be interested in purchasing it. Those who cannot afford one won't buy. Why beat yourself up over it? Besides, we're talking about a €699/€799 turntable here. Why stress over it? 
So should we be reading more into this statement? Am I confused? You betcha.
To learn more, click www.project-audio.com
[Don't forget to check out my Facebook Group, The Audiophile Man: Hi-Fi & Music here: www.facebook.com/groups/theaudiophileman for exclusive postings, exclusive editorial and more!]