The Article
X CENTRO & DIAMOND MK II FROM ESTELON
12th May 2022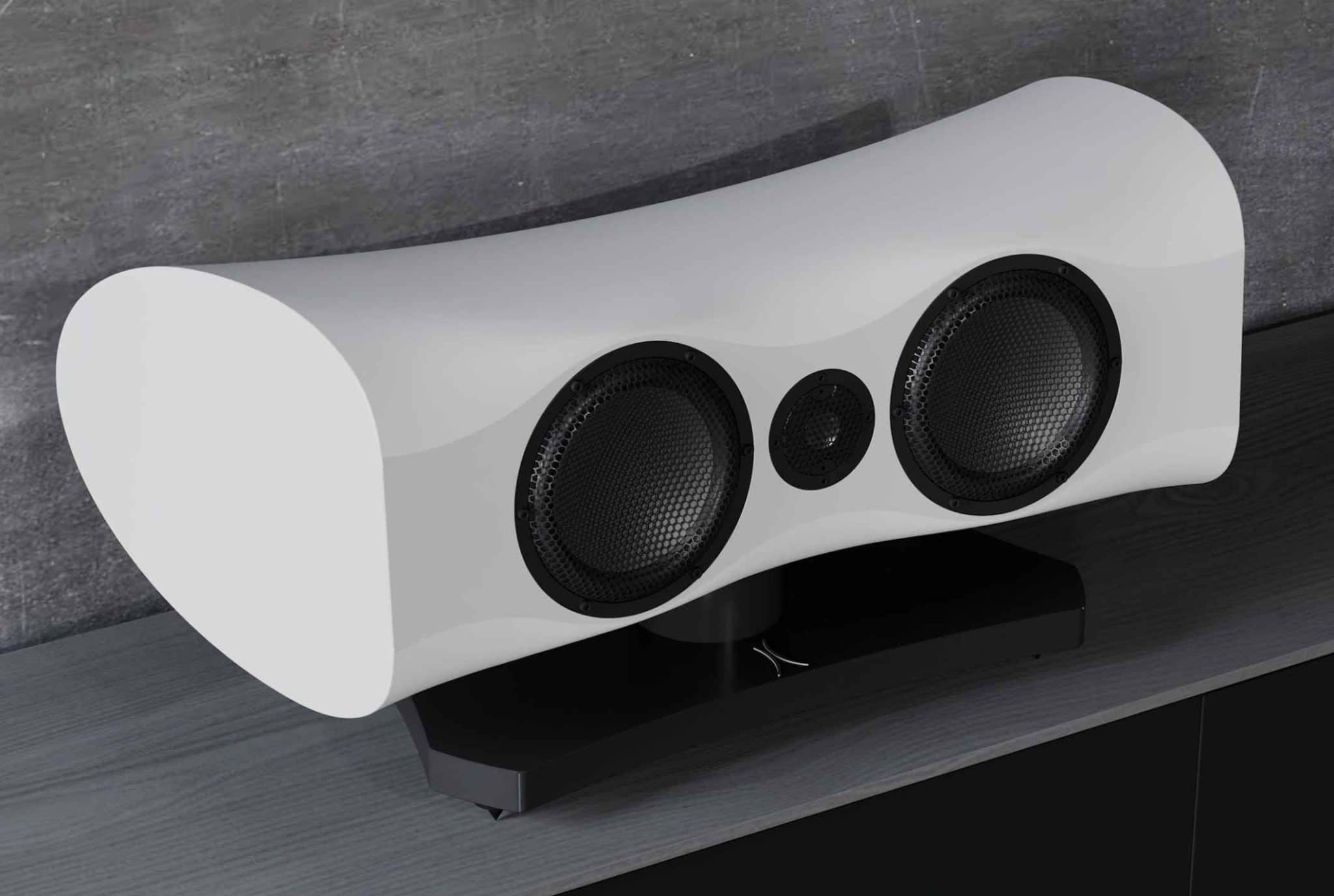 The X Centro Mk II centre channel speaker arrives in two variants, the X Centro Mk II comes with a ceramic inverted dome tweeter, and the X Centro Diamond Mk II comes with a diamond tweeter
Like all X Series models, it uses drivers designed and produced by the German driver manufacturer Thiel & Partner (Accuton).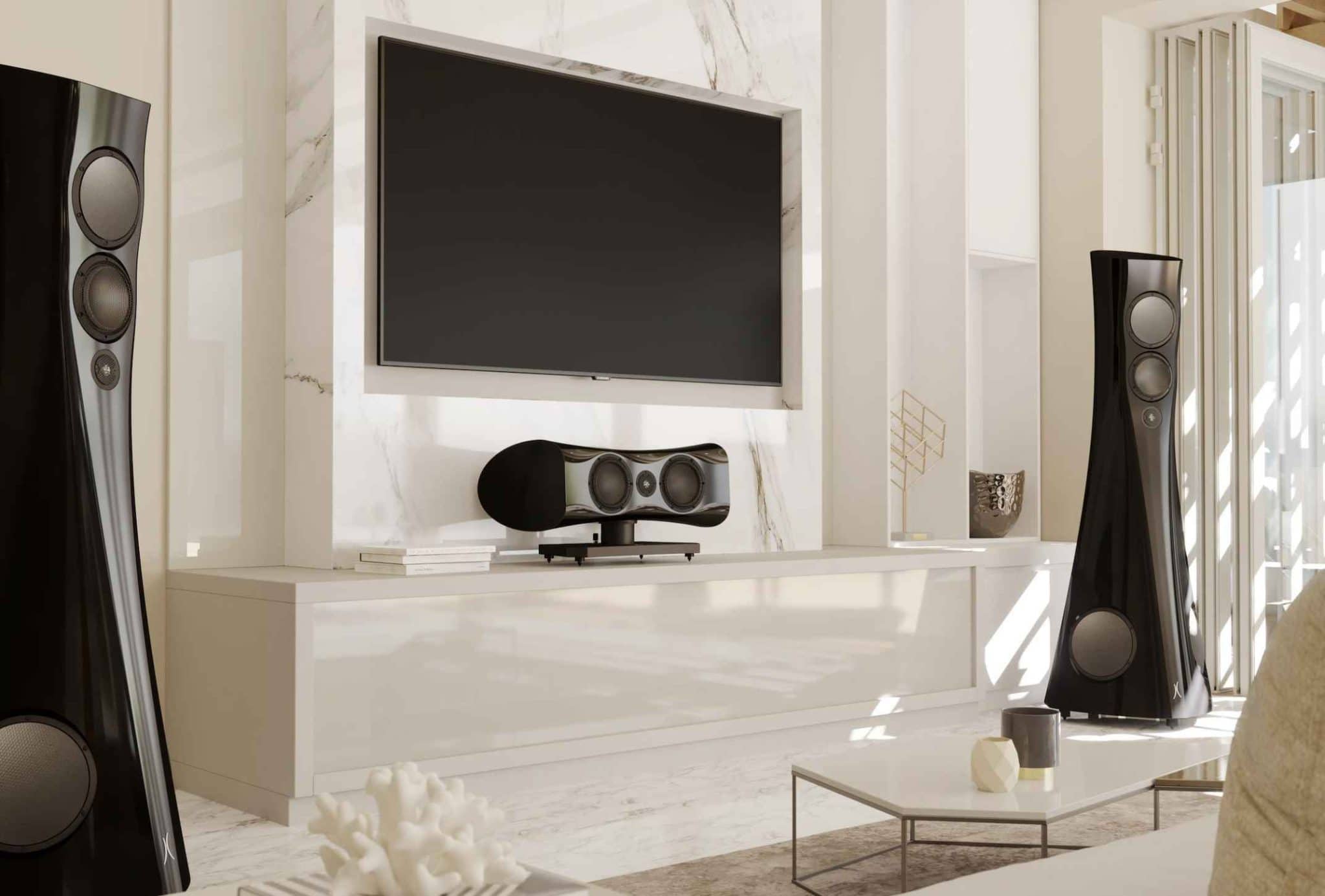 The two 158 mm (7") ceramic mid-bass units are joined by the X Centro's ceramic 25mm (1") inverted dome alpha corundum tweeter, while the Diamond's 25 mm (1 inch) uses a chemical vapor-deposited "diamond membrane" tweeter from Accuton.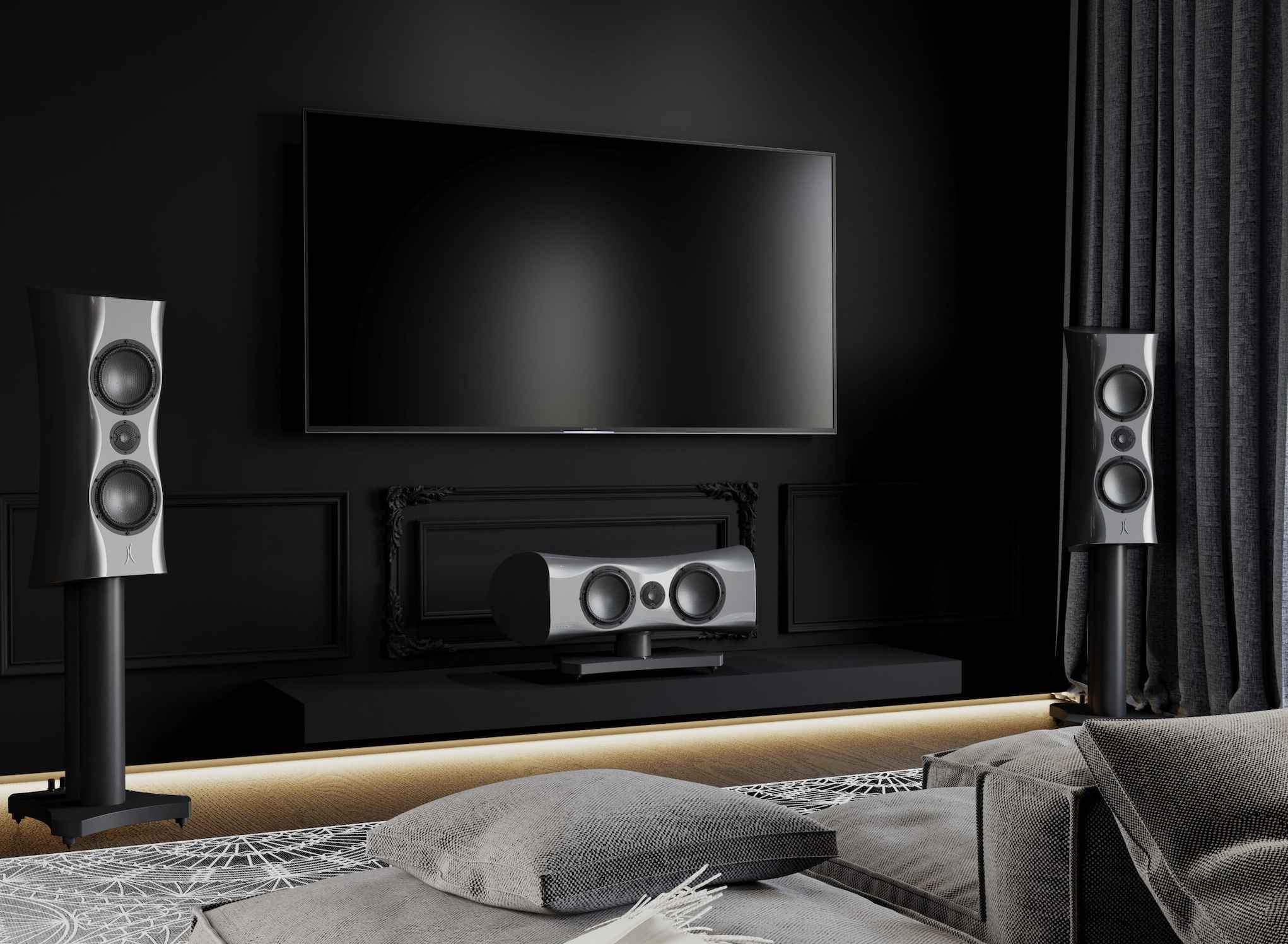 The X Centro Mk II crossover is revised and it features new and improved resistors and capacitors.
The new internal cabling is provided by Kubala-Sosna. All filter components are connected directly, via point-to-point techniques, hand-soldered with silver solder, while using the shortest possible cable runs between drivers, crossover and binding posts.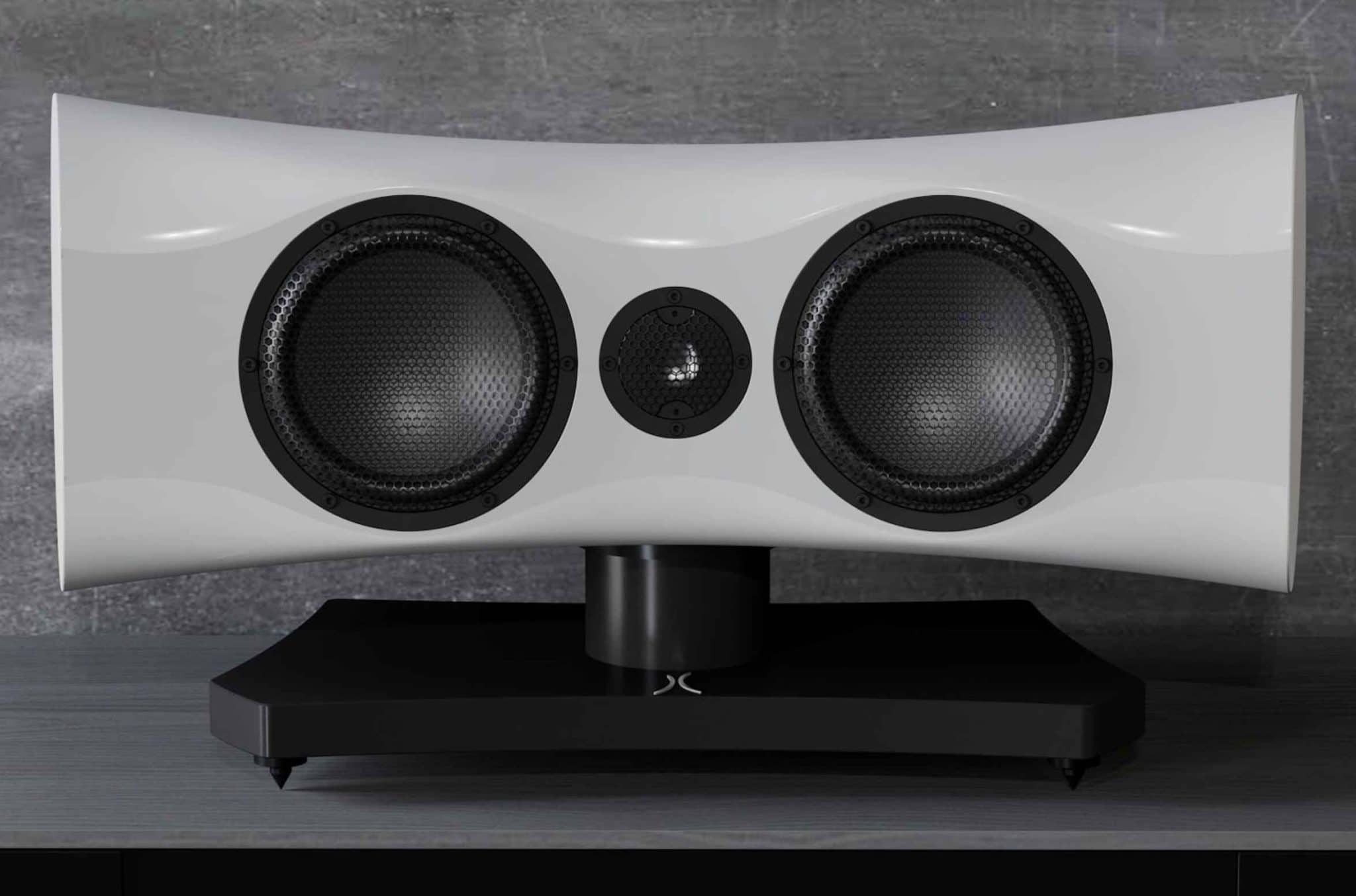 The X Centro Mk II's integrated stand milled from thick billet aluminium.
The base is then attached to an aluminium tube that secures the speaker.
PRICES:
X Centro Mk II price:
EU: 15.000€
US: $18,000
---
X Centro Diamond Mk II price:
EU: 21.000€
US: $27,000
For more information, click estelon.com/