The Article
Weiss Engineering's DAC501/DAC502: also features a DSP
13th May 2017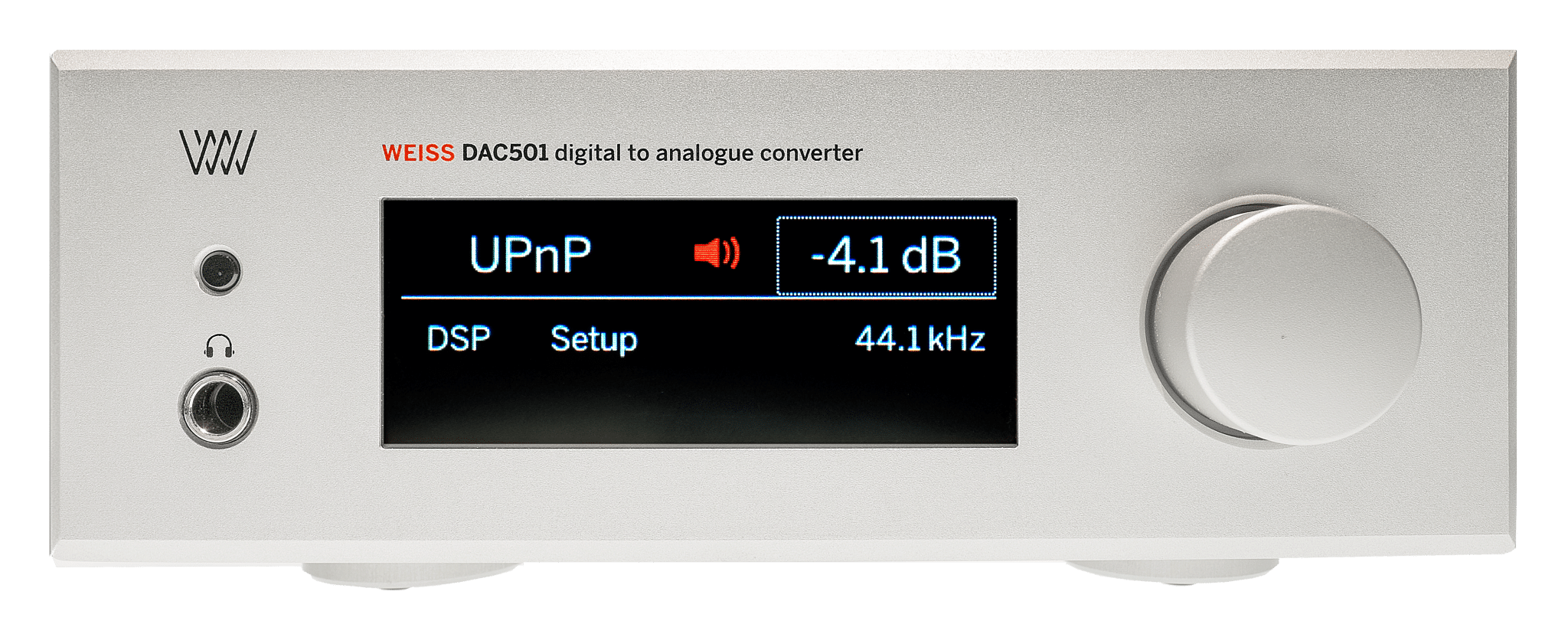 The DAC502 uses a larger frame but else sports the same features as the DAC501. Except for an an additional 4 pin headphone socket at the back of the unit
The DAC50x uses a stainless steel chassis with a solid 10 mm aluminium front plate.

A non-switching power supply is used, "All sensitive voltages have their own regulators which are separated between left and right channels," said the company. "The result is an analogue output free of digital noise and channel crosstalk," it said.
The power switch activates a semiconductor relay which only switches on or off at zero crossings of the mains voltage. The two mains transformers are toroidal types while mains voltage selection is done automatically by measuring the mains voltage before power is applied to the rest of the electronics.

An internal clock generator is responsible for clocking the D/A converter section. The sampling frequency of that generator is fixed at about 195kHz. All standard sampling frequencies up to 384kHz plus DSD x64 and x128 are supported.
There are a total of five inputs: AES/EBU or S/PDIF via XLR, Toslink and RCA sockets, UPnP / DLNA via Ethernet and USB.
The following DSP algorithms are currently implemented or implemented soon:
Room Equalizer, Creative Equaliser, De-Essing, Constant Volume, Vinyl Emulation, Crosstalk Cancelling (XTC) and Out Of Head Localization algorithm.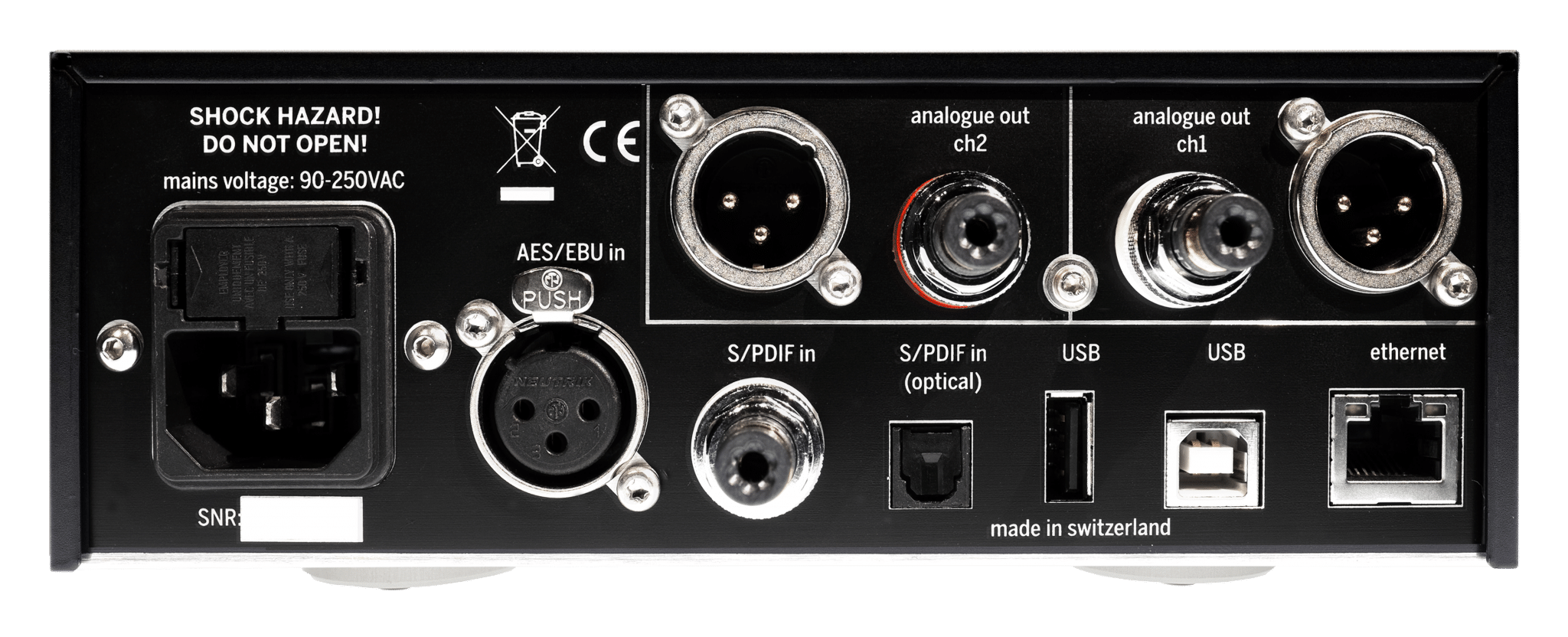 Two 32bit DAC chips are used with two DAC channels used per audio channel.
Analog Outputs includes: Line out unbalanced on RCA connector; Line out balanced on XLR connectors, Headphone out on 1/4″ Jack Analogue and for the DAC502, additional headphone output on a 4-pin XLR connector.