The Article
Markaudio-Sota Viotti One speakers: Wide Dispersion and a curvy backside
21st June 2017
Need a bit of style and panache in your hi-fi life? Paul Rigby might just have the answer as he reviews the Markaudio-Sota Viotti One speakers
I have seen these two-driver, front-ported, single-wired stand mounted speakers before, at the last Bristol Sound & Vision show at the beginning of this year and thought that they looked decidedly presentable but couldn't really appreciate their form because the room was packed full of other gear. It's not until you get right up close and personal that you really appreciate just how beautiful these speakers are. They combine a modern, curvaceous simplicity with an almost vintage furniture feel. I even cast a brief glance over the cabinet to try to find the button to reveal the hidden door to open up the whiskey cabinet. These speakers are definitely Drawing Room material and they will fit right into any family environment. They have bulk but the design is introverted and desperately attempts to 'blend in' while still look demur and stylish.
I was also glad to see how relatively low-key were the stands. Not hulking, not dominating and in no way garish or self conscious, the stands are understated and even slightly contrite in nature. They do their job and almost apologise for attracting the eye.
On a more practical level, the feature stands arrive as a pillar which is fixed upon a flat base. Four conical feet are screwed underneath with support discs available to protect your floor.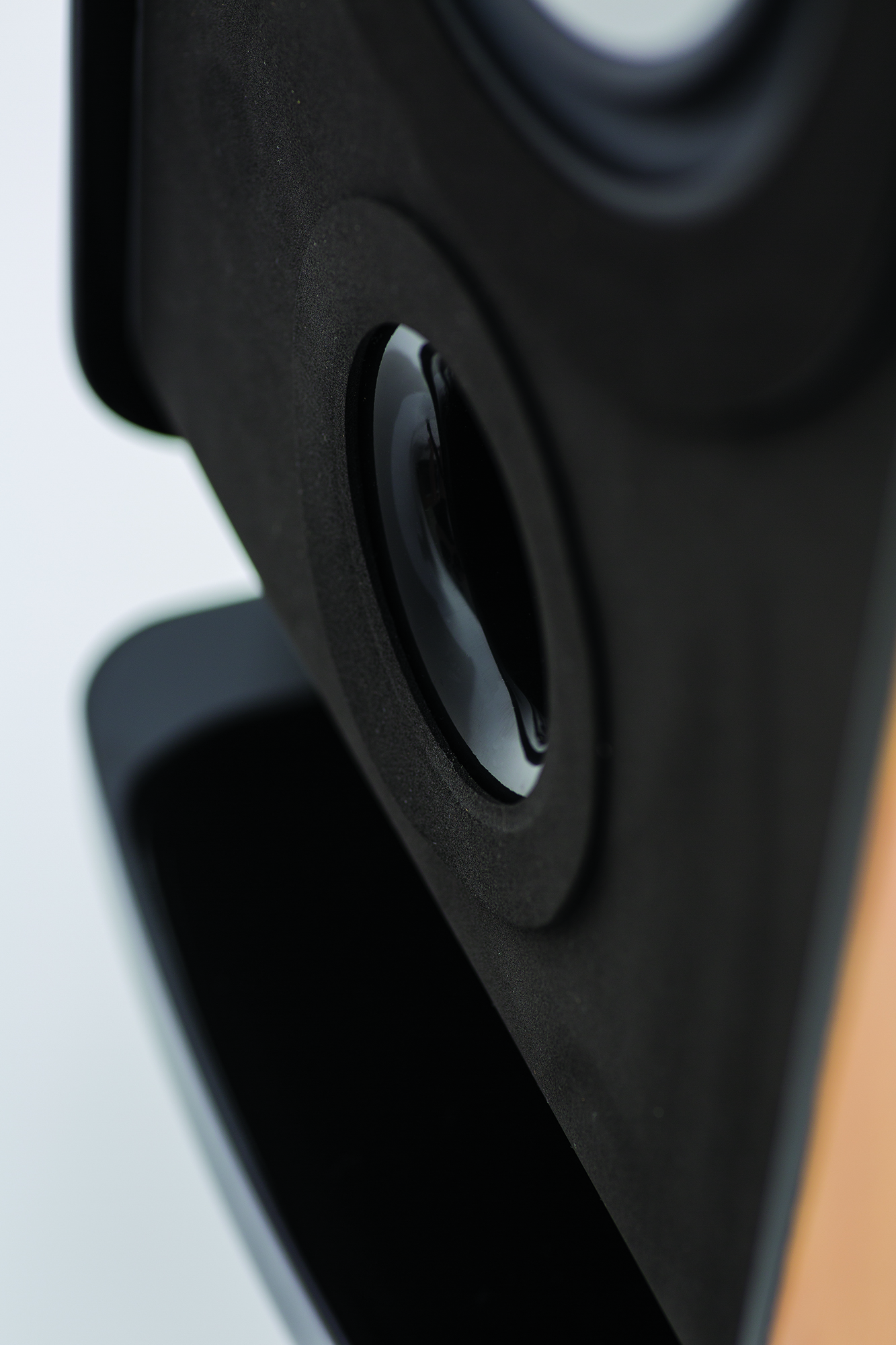 The speakers themselves are named after the Italian composer/violinist Giovanni Battista Viotti (1755-1824). In fact, the company names all of its speakers after Italian composers. The Viotti One was styled by Andrea Ponti, a well-known Italian product and industrial designer who has worked extensively in his home country, Japan, Hong Kong and elsewhere. They use many styling cues that fans of Italian design schools will recognise, so when the company talks about the "Italian design" of these speakers, they aren't kidding.
The structure of the cabinet is a multi-laminate; the thicker inner core is constructed from laminated HDF, giving a high mass, stiff main structure that then has a slightly lower-density outer shell of MDF, "We are not claiming anything mystical or that it is somehow 'designed without compromise' (the oldest and worst lie in the engineering book)," said co-designer (with Mark Fenlon), Dr Scott Lindgren. "Simply stated: there were a number of structural and acoustic requirements for this enclosure. The main structure had to be a laminate for practical reasons, which also happens to be good acoustically due to the increased number of internal boundaries that result. The construction materials needed to have the desired stiffness/mass and damping properties. They also needed to be physically consistent and allow us to apply a high quality finish."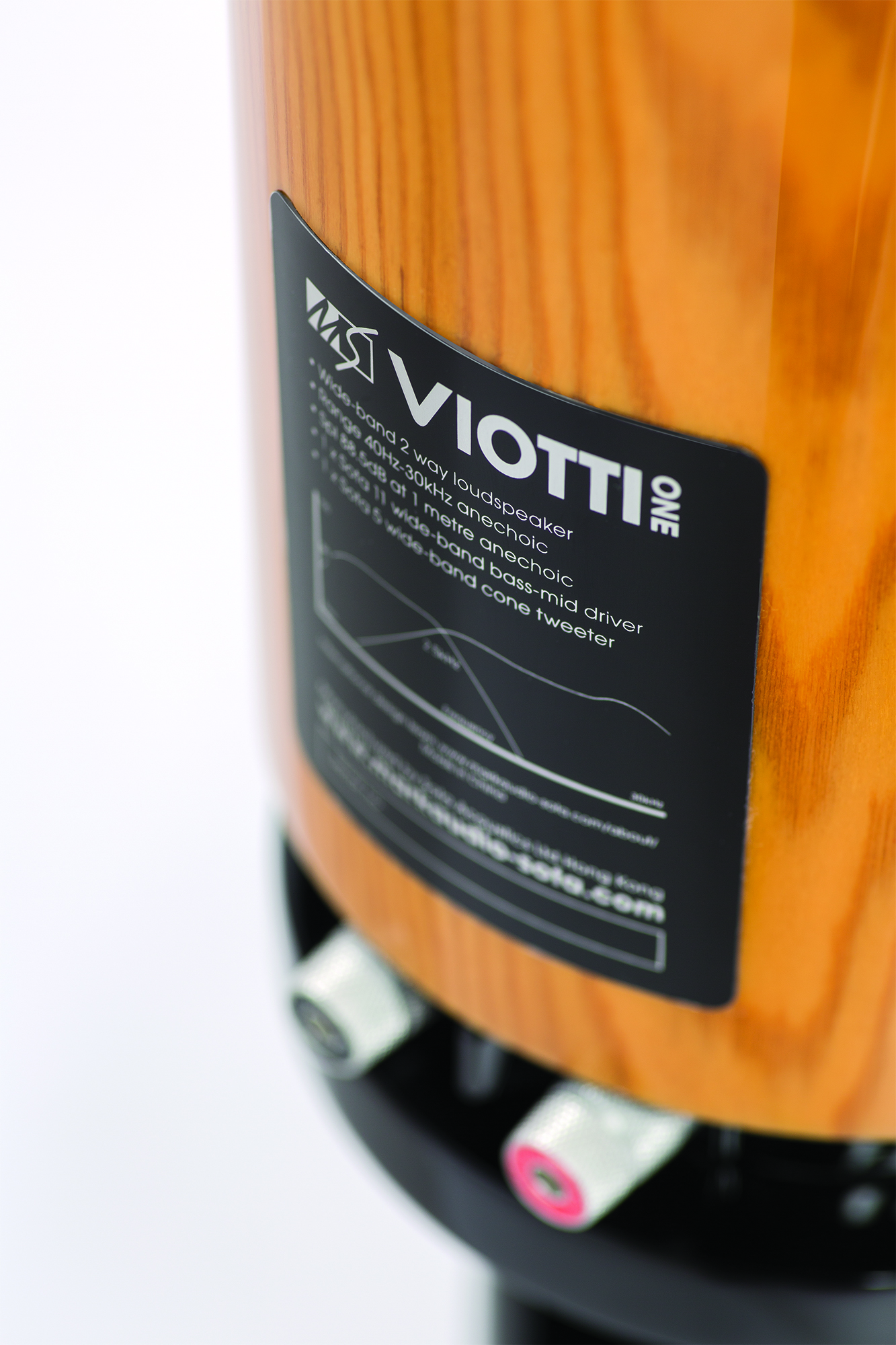 Both of the featured aluminium cone speaker drivers are wideband/wide-range designs. The Sota 5 tweeter can actually reach less then 100Hz in the right enclosure while the Sota 11 mid/bass can motor up to 20KHz by itself if called upon to do so. The larger unit is superior in terms of the bottom end by virtue of size, likewise the smaller has the edge at the top end, "The larger radiating area and low-frequency extension capability of the cone tweeter compared to a standard dome helps drop non-linear distortion, especially as our motor designs are quite sophisticated," said Lindgren. "The company doesn't tend to mention that, preferring to focus on the cones but the latter are no slouches. The drivers also have very similar dispersion characteristics as they are in design terms fundamentally related and share the same basic shallow cone profile."
During play, the Viotti's are relatively forgiving and flexible when it comes to positioning. As Lindgrem stated, "…we wanted them to be a 'usable' speaker rather than one that is only really listenable if you're welded into a single spot. I prefer them with the grills on and about 10-15 degrees off-axis. I tend to design for that kind of window as the optimum. In terms of amplifiers, they're not an especially reactive load, although since they are not a high sensitivity speaker, low power SET will probably be insufficient for larger spaces (nice in smaller though if you don't need huge dynamic range). They do respond to high quality sources and amplification, be it solid state or valves with sufficient power."
The Viotti One speakers are available in four lacquer finishes: light oak, dark oak, white piano-lacquer and black piano-lacquer, span 246 x 339 x 1008mm and weigh 16.5kg
SOUND TESTS
I began by playing a measure of punk (well, punk according to Mark E. Smith, at any rate) and an original pressing of The Fall's Live At The Witch Trials and the track, Frightened which presents one of the largest and most evocative drum sounds that I've heard for a long time from Karl Burns, a slightly understated electric piano from Yvonne Pawlett, Mark Riley's rather shy bass, Martin Bramah's completely chaotic guitar and the almost strangled and yet ferocious Mark E. Smith lead vocals.
Firstly, let me tell you what the Viotti Ones are not. There's no brightness here. No squeezing in the upper mids, no tizzy treble, no floppy bass or blooming of the same.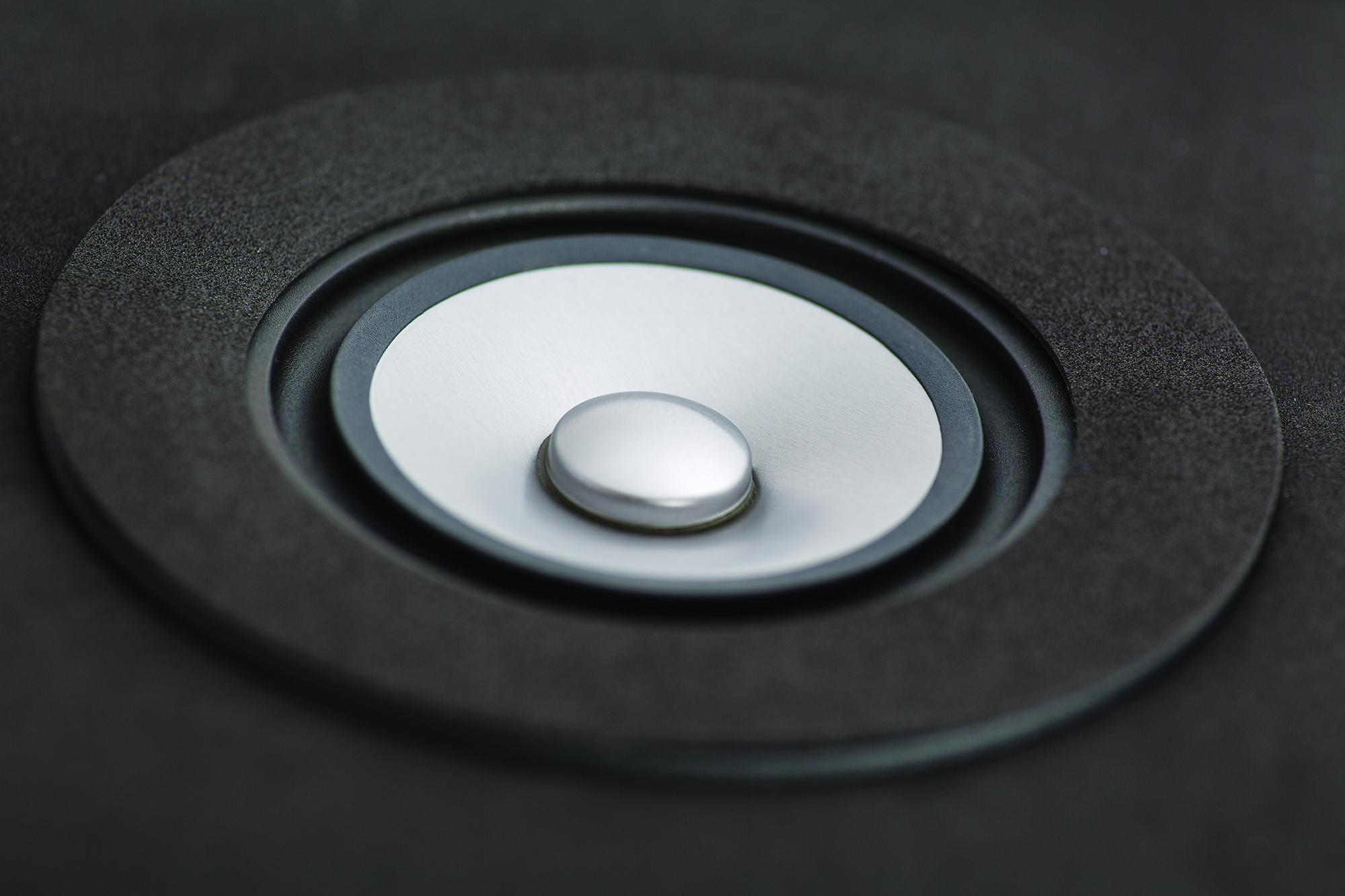 What the Viottis actively do is enlarge the soundstage. They enjoy stretching it both horizontally but especially vertically. Hence, music sounds bigger, grander and while there is depth around the stereo image, although I have heard other speakers push the music further back into a 3D space. The Viottas don't push as hard. The Viottis would rather that you didn't go searching for your musical information, either, they prefer to 'deliver' music to you. Hence, while the drums don't have quite the organic naturalistic skin-like sound that you might find on a pair of electrostatic speakers, for example, there is still plenty of midrange information here plus incisive treble-based cymbal tracking plus a tightening up of bass. The drums on this track move away from a percussive, lazy power and tighten the focus up to offer greater power and punch and a wham, bam impact. The speakers also enhance detail here especially, for example when the drummer begins a sequence with a very brief drum roll. This quick 'roll' is opened up and tracked superbly by the Viottis.
Another detail enhancement here was the electric piano. The Viottis gave me a slight piano growl. That is, they found a slight revving up sound, a driving noise that preceded, by a milli-second, the actual piano note, adding a sense of depth to the performance.
Guitar too was rounded and precise in nature. Honed, with a greater spotlight trained upon it. Smith's vocals, meanwhile seemed to offer tremendous accuracy. Sometimes he would spit the words at you, such was the sense of precision and exactitude. Again, this is not a brightness problem, just a sense of the speakers being 'on point', in a transient sense, as it where.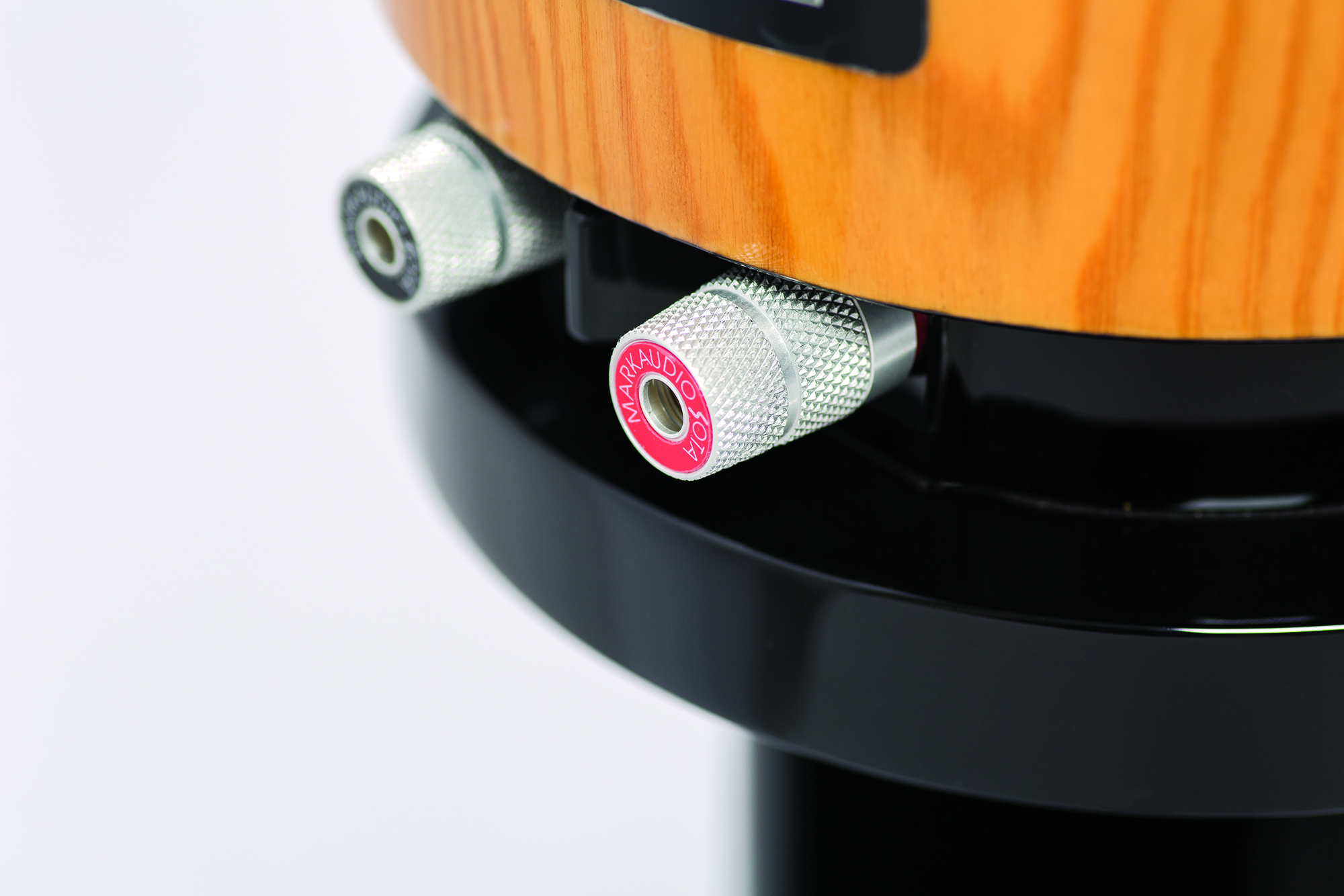 I then turned to female vocal jazz and Sandra King, warbling the Henry Mancini ditty, In The Art of Love. The speakers illuminated everything, nothing in the backing band was able to take a rest here, the entire mix was available to the ear from the finally correct trumpets with its distinctively brassy tones. The piano maintained its reputation as a rather chaotic instrument to record as its tones were hard to corral but all of this instrument was 'visible' to the and the speaker's focus helped to keep it in line. Percussion provided a steady rhythm while the well ordered soundstage allowed each instrument enough elbow room to deliver a wealth of individual detail giving the entire presentation a busy yet layered nature. King's own vocals, which were slightly spotlighted, offered a sense of textural detail during her delivery that enhanced its directness and intricacy.
CONCLUSION
A beautifully designed pair of speakers, the Viotti Ones give you a focus and an accuracy which means that you will never miss any of the action. They also give you a big picture take on music. This is music on an illuminated Hollywood stage, within a shiny, Surrey-fringed, Oklahoma sunshine day. It's grand stuff. The Viota Ones offer you a big performance with no element of the detailed performance hidden or masked.
---
MARKAUDIO-SOTA VIOTTI ONE SPEAKERS
Price: £2,395
Website: www.markaudio-sota.com
Tel: [email protected] 
---
GOOD: large soundstage, midrange accuracy, bass impact, incisive detail, general design 
BAD: some might not appreciate the forward presentation
RATING: 8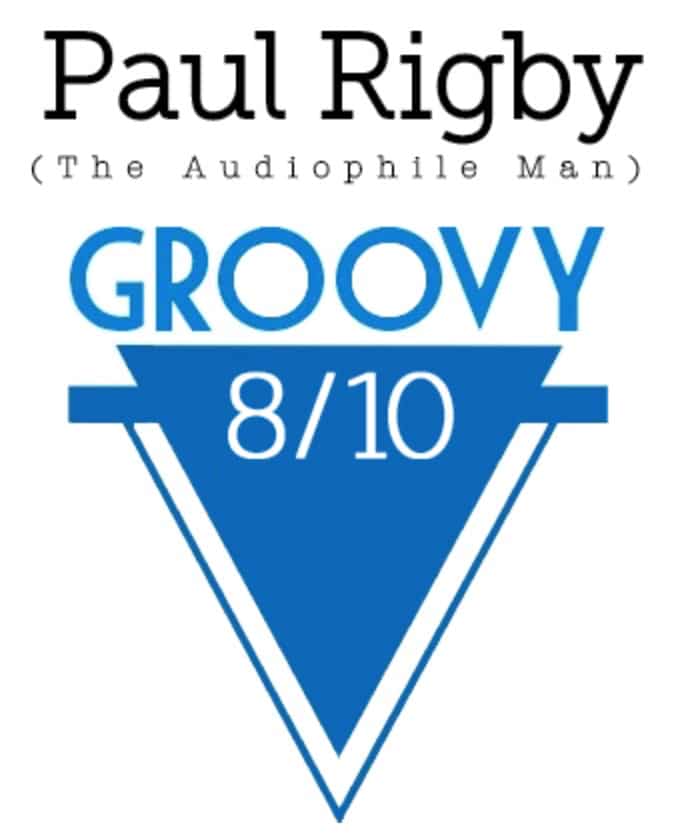 ---
REFERENCE
Origin Live Sovereign turntable
Origin Live Enterprise 12" arm
Transfiguration Proteus cartridge
Leema Essentials CD player
Icon Audio PS3 phonostage
Aesthetix Calypso pre-amp
Icon Audio MB845 Mk.II momoblock power amplifiers
Quad ESL-57 speakers [One Thing modded]
Vertex AQ cabling
Black Rhodium Salsa speaker cables
Tellurium Q Black speaker cables
Harmonic Resolution Systems Noise Reduction Components
All vinyl was cleaned using an Audio Desk's Ultrasonic Pro Vinyl Cleaner