The Article
VINYL PREVIEWS: 13 JULY 2023
13th July 2023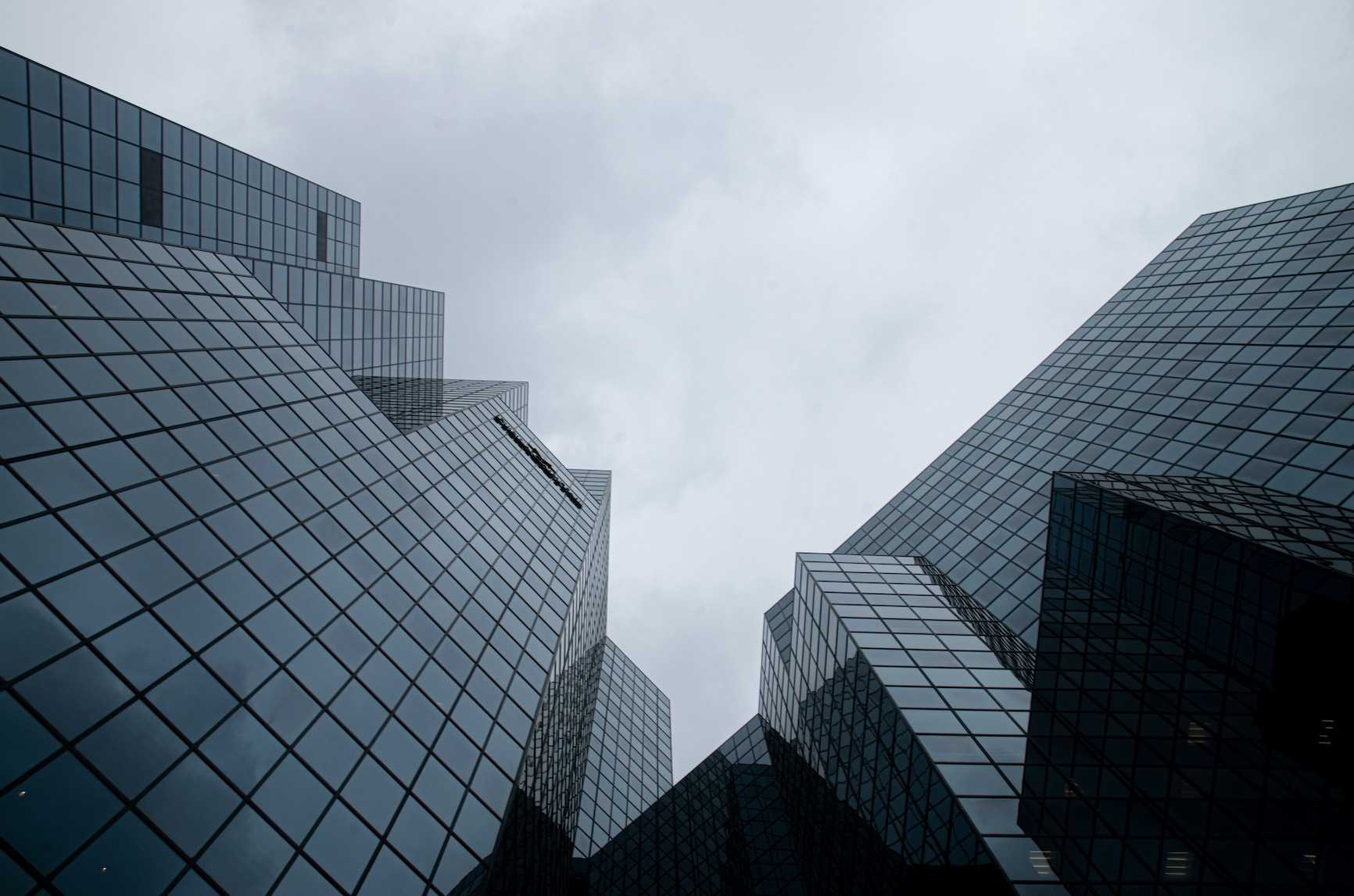 Oh we ain't finished yet. Not by a long chalk. I said this was a backlog. And it is just that. Yesterday, I offered vinyl news and reviews. This time it's a half-way house of previews, verging onto reviews. Just to be awkward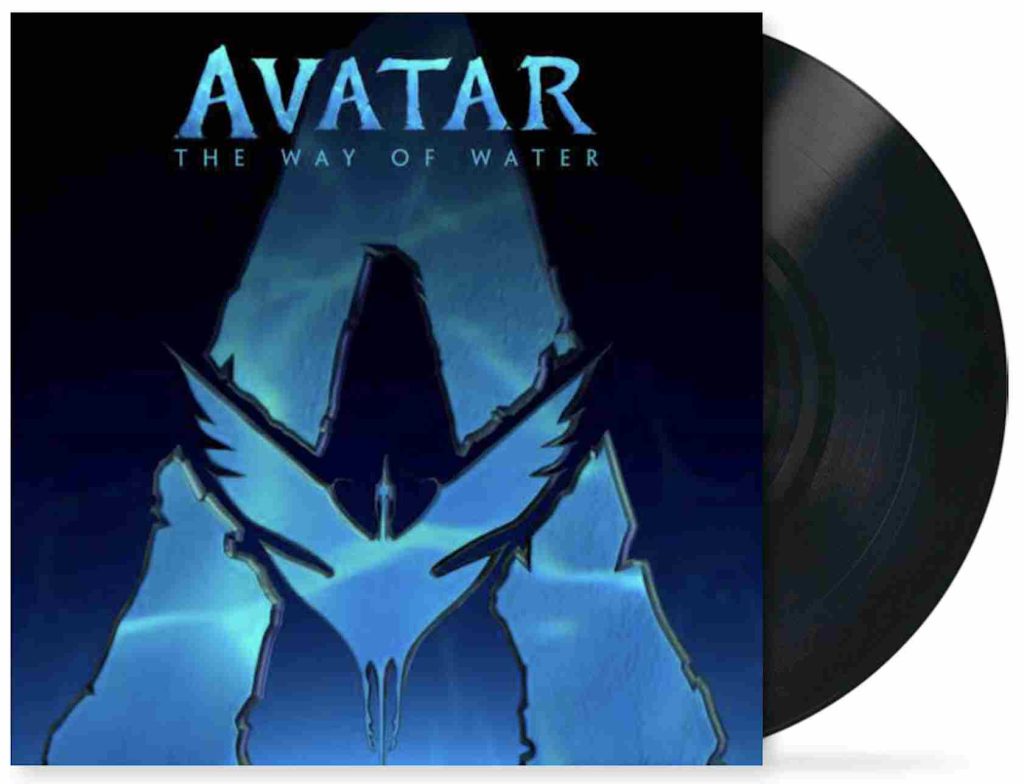 AVATAR
Title: The Way of Water
Label: Hollywood Records
A 13-track soundtrack gatefold, 12 of which were written by via Simon Franklin. With assistance from Simon Rhodes (who handled the mix but both men co-produced), Rhodes handled recording and Franklin did a bit of conducting too. There were vocal contributions on two tracks by Zoe Saldana and The Weeknd (who wrote their own track).
BUY HERE:
USA – https://amzn.to/3Dcdzpg
EUROPE – https://amzn.to/3D8kcIS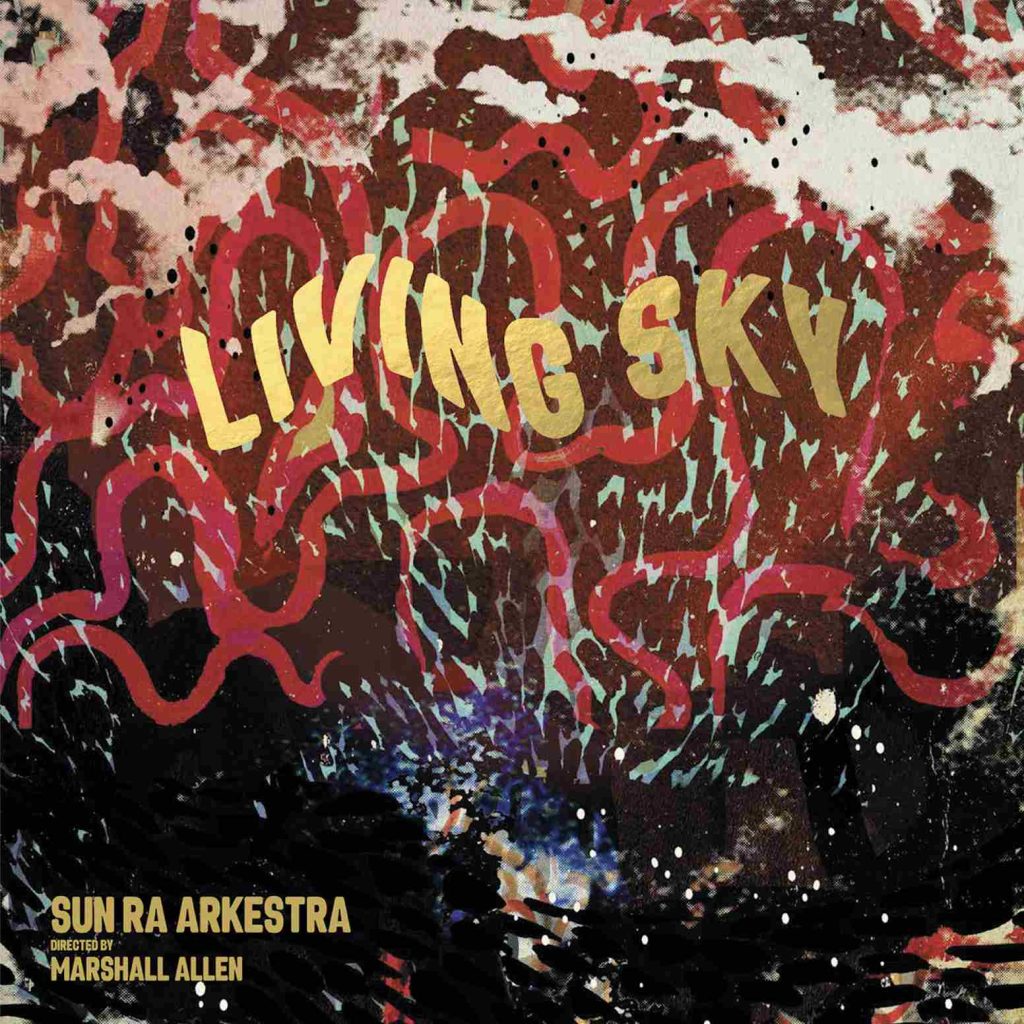 SUN RA ARKESTRA
Title: Living Sky
Label: Omni Sound
And what a nice package this is (sunrastrut.bandcamp.com for this new – yes new – recording from 15 June 2021 at Rittenhouse SoundWorks in Philadelphia. There were 19 people doing their thing here. If offers the first instrumental recording of Somebody Else's Idea, recorded in 1955 and 1970 for release on 1971's My Brother The Wind, Vol II.
BUY HERE:
USA – https://amzn.to/3PRA9e6
EUROPE – https://amzn.to/3rlvJlz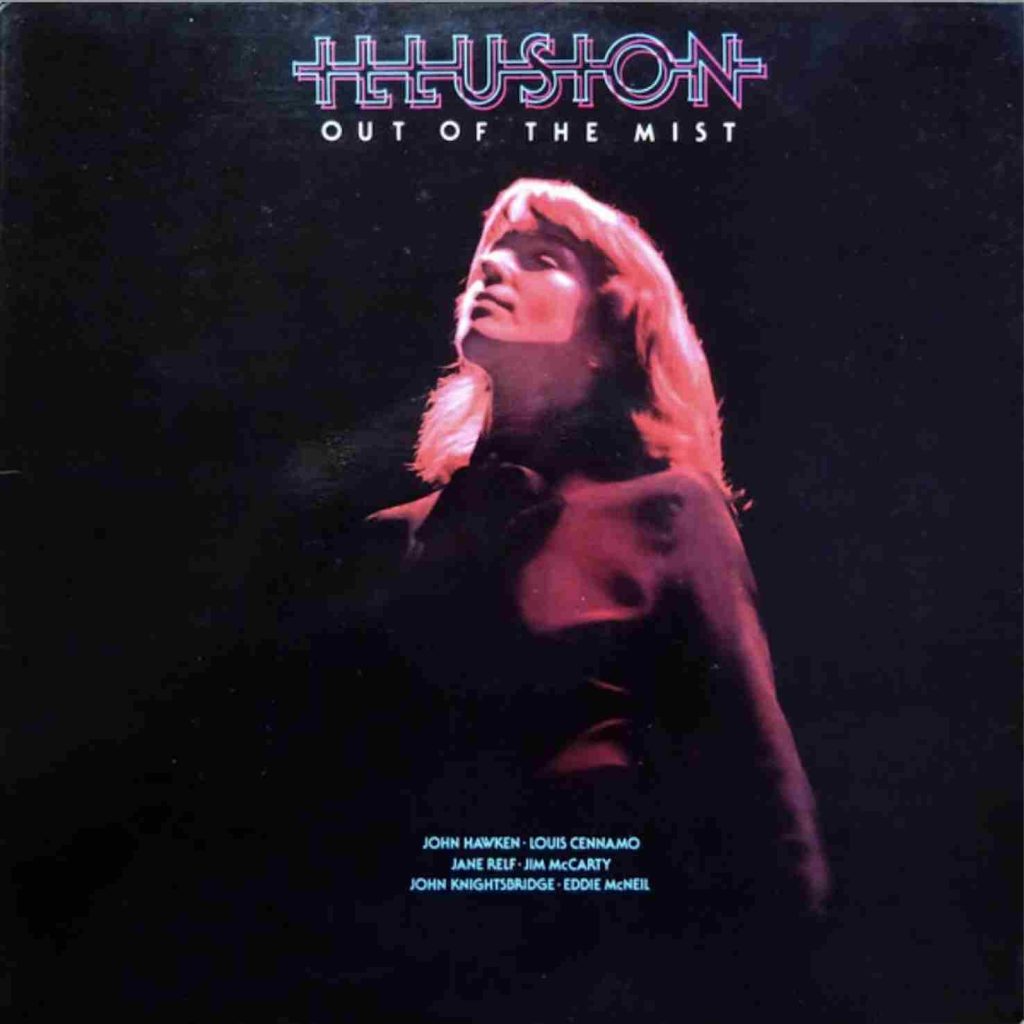 ILLUSION
Title: Out of the Mist
Label: Demon
This one is spooky. I was recently getting back into the prog outfit Renaissance, looking at the band in its many forms. The original incarnation from the ex-Yardbirds man, Keith Relf-based line up and the later Annie Haslam incarnation – and then I did what I do and got into that rabbit hole thing.
Then I was looking at what another ex-Yardbirds man, Jim McCarty and the lovely Jane Relf (Keith's sister and original lead vocalist for Renaissance who I think was originally christened as The Lovely Jane Relf, if memory serves) did when they left the band.
Well, they left Renaissance to form Renaissance all over again. Their version, at any rate. Basically, a new band called Illusion which was Renaissance-like in form and tone. I thought to myself, "Oh I'll have to go look on Discogs to see if I can grab an original copy of the band's debut, Out of the Mist."
And bang!
Out of the blue, I didn't even know it was out there, Demon sends me a reissue of the debut Illusion album, Out of the Mist, from 1977, on vinyl, shrink-wrap new.
Freaked out and simultaneously blown away, I was. More please!
So let's go for it then, "Well, those Roll Royces sure do look mighty fine – must go online and check out the prices for the latest model."
Well, it's worth a try.
BUY HERE:
USA – https://amzn.to/3Q1aa3U
EUROPE – https://amzn.to/3pCQEjL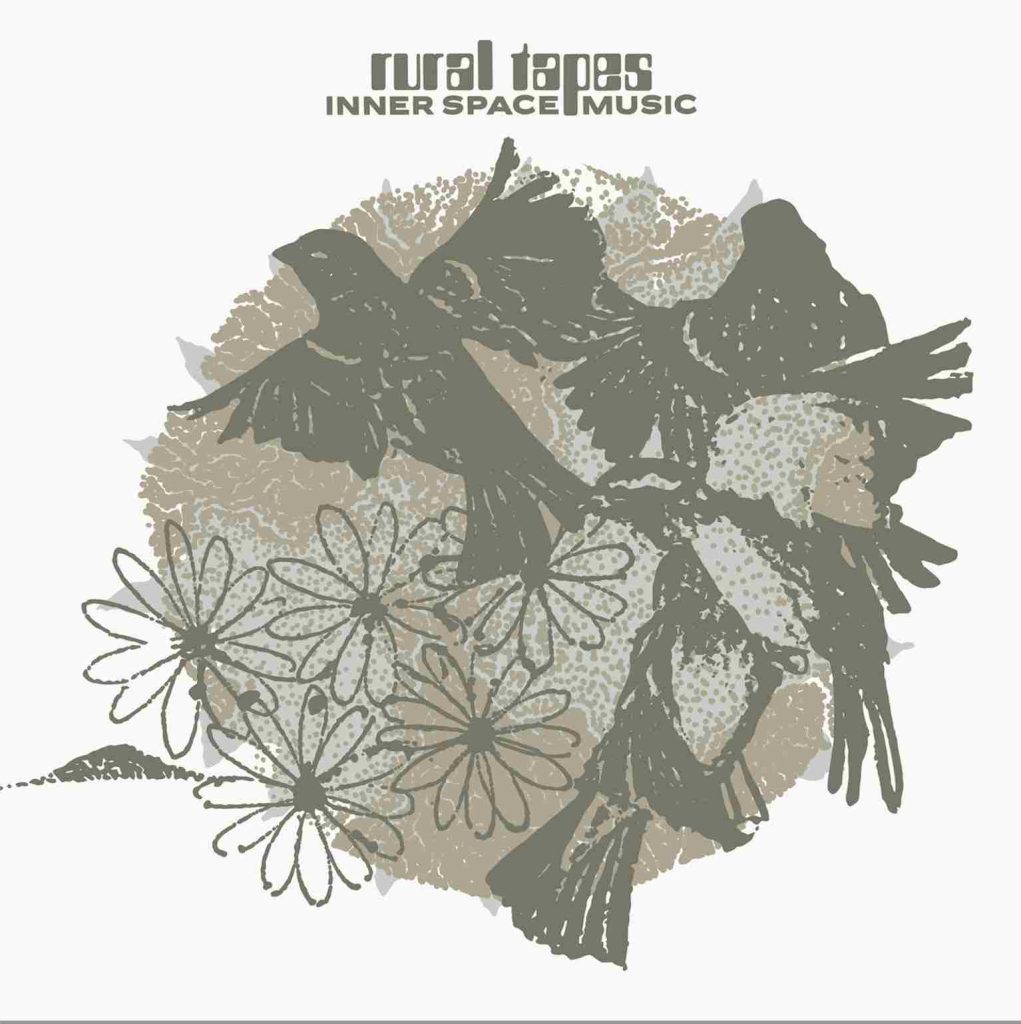 RURAL TAPES
Title: Inner Space Music
Oooo, I do like a bit of inner space. This box of space (ruraltapes.bandcamp.com) arrives via Norwegian composer and multi-instrumentalist Arne Kjelsrud Mathisen. This one mixes dense soundscapes with primitive synth ditties, kitsch exotica, TV soundtrack-a-likes and 60s-flavoured jazz. It's a right old mix and no mistake.
BUY HERE:
USA – https://amzn.to/3pLgPVj
EUROPE – https://amzn.to/3NMZ5kj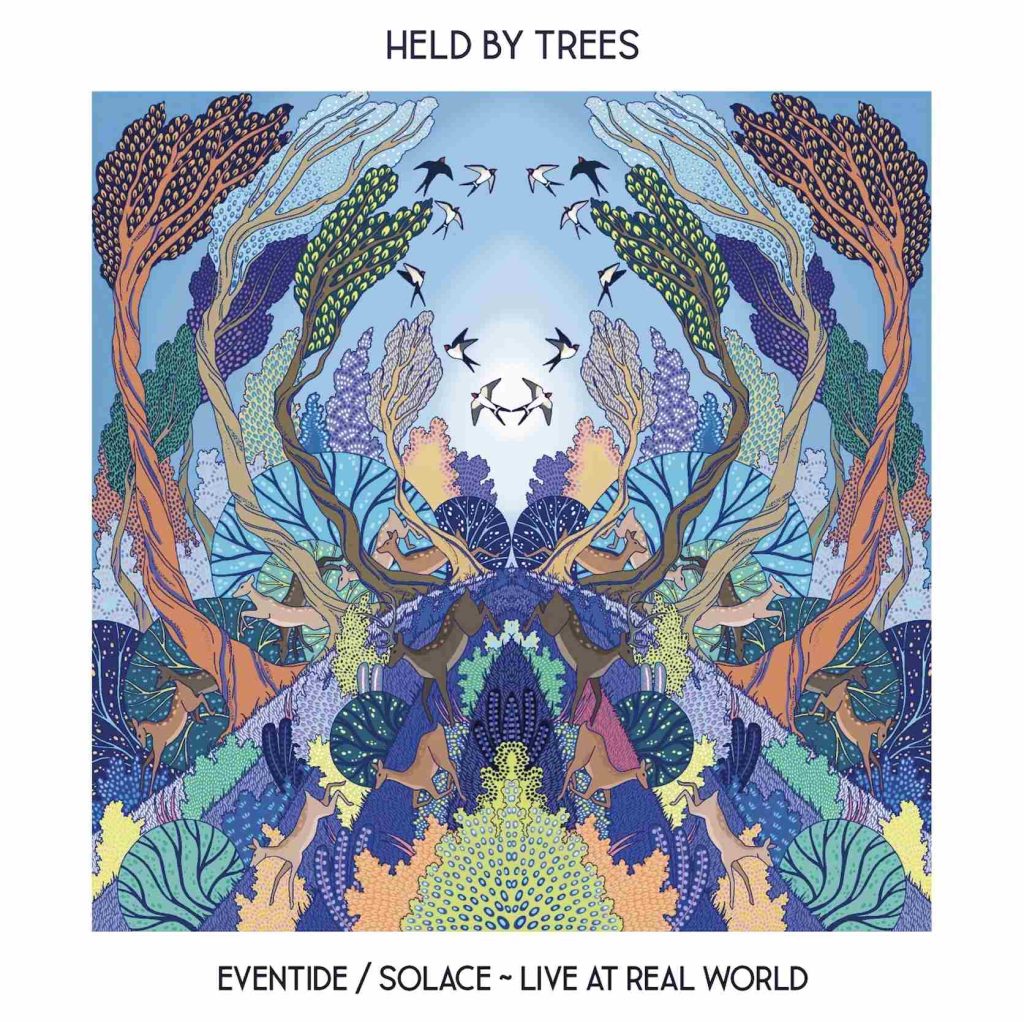 HELD BY TREES
Title: Eventide/Solace – Live At Real World
I'm late to this group, I know but, hey. Better late…
Real World being the Peter Gabriel-created recording studio, of course. This is my first exposure to the band (project?) (heldbytrees.bandcamp.com) and well, gotta say, I'm impressed. Now I have a test pressing here and my dumb brain couldn't work out what was going on from the press release so I asked the powers that be just what was going on inside these grooves and the answer appears to be that this disc features the content of two EPs. Here's the granular detail, "So… the first EP is comprised of live versions of five tracks from Solace, the second EP is new music themed on transition for Light To Darkness. It's all performed live by a 6-piece version of the band, so not fully the same line-up as the one that recorded the Solace album. Hope that makes sense! The two EPs are together on the vinyl format to make an album."
Goodness, this is a fluid outfit. Get used to the team rotation. As you can see above. The group describe themselves as instrumental post rock and well, yes. I suppose. Elsewhere, I'm hearing that the music is a triangle between post rock, prog and jazz. And yes. Sure.
What I actually hear is serious, weighty, full, rich and meaty, down-beat guitar-based instrumental music. In the direction of Tortoise but not. In the same area, in nodding distance, you might say.
This is thoughtful, introspective music. This one is about guitar tones. Delicate piano. Methodical percussion. Occasional heavy chords that offer foreboding but nothing to make you hide under the table. These chords set a serious tone. A frame for the work to come. There's a bit of David Gilmore in here, in atmospheric terms.
There's a few interesting names associated and connected with this group and what they do. In fact, many worked on the post rock-era Talk Talk albums. So I hear. Some appear to be fleeting connections. Others are part of the heart of the band. And well, listening to this, I never knew they had it in them. Not to this level.
Eric Bibb's name is there or thereabouts. David Knopfler, Mark's brother. Famed session man Tim Renwick. Robbie McIntosh, ex-Pretenders, Martin Ditcham who's played with everyone from Henry Cow to Mary Black, Simon Edwards from Red Box. Some appear to be core members, others not. I can confirm all of this later, if you need to know. But again, it's early days for me – maybe you know better? Oh and David Joseph is the principle writer. He appears to be the face to the band, as it where.
There's some good people attached, therefore. Solid guys. Right now? It's my album of the year.
Oh, must not forget the mastering engineer. Dennis Blackham. I think he still lives and works up there in Skye. Top man is Dennis. I've interviewed him in the past and he knows his stuff. If you see Dennis listed in the credits of an album, it'll sound good.
If you like thoughtful, considered guitar work. Mature, grown-up rock. Adult melodies. Melodies that only come from long experience of life. If any of that chimes with you. Get this album. Buy from the Bandcamp page (link above). For more band-related info, click www.linktr.ee/heldbytrees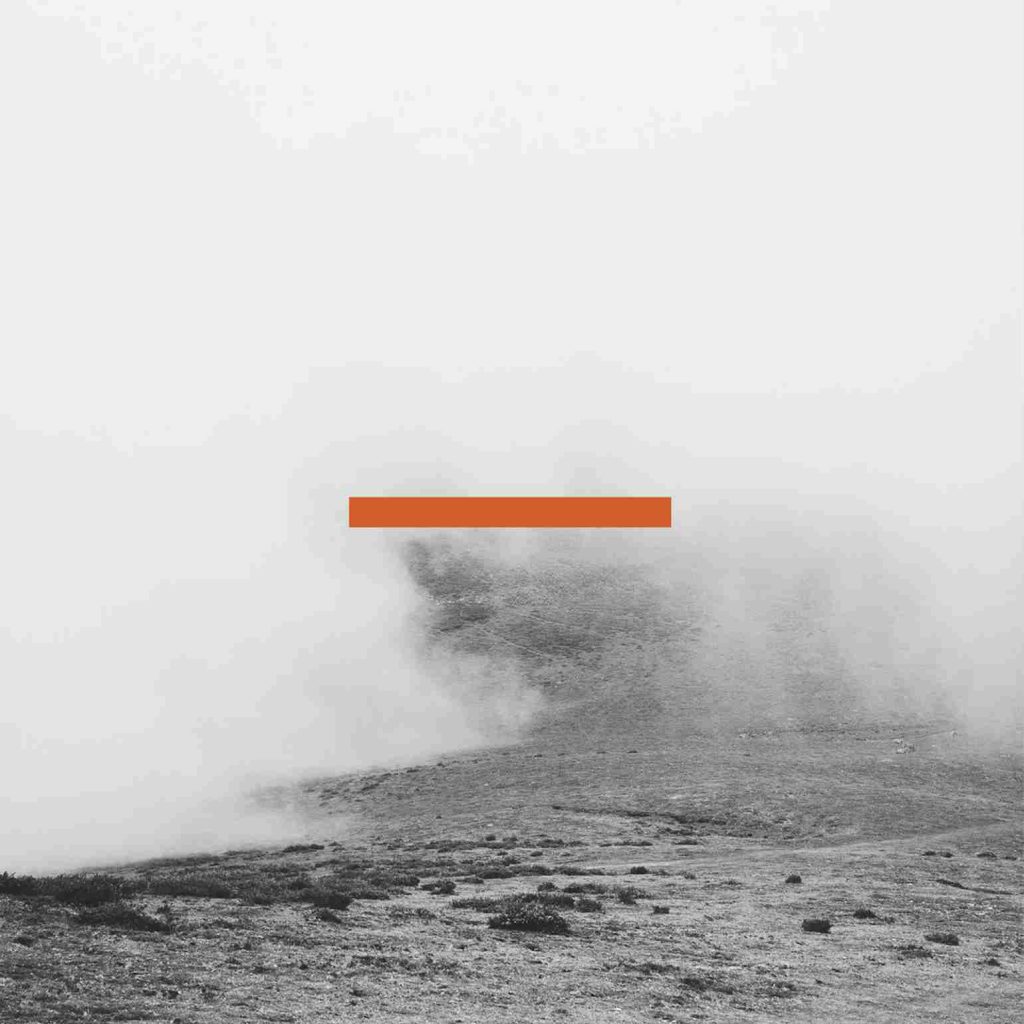 SUNDA ARC
Title: Night Lands
Label: Gondwana
Well, we are in a moody frame of mind here aren't we? Because this one continues the thoughtful nature. All the way from…Norwich, in the UK. Nick Smart and Jordan Smart are responsible and, for those in the know, they are also two-thirds of Mammal Hands. Think minimal jazz, for the latter.
Here? Well this is different. We're looking at electronica with a particular flavour. What the Warp label used to call Intelligent Techno, back in the late 90s. Beats with complex melodies and atmospheric sonic layers. There's meditative moments here, others are designed to move your body in some way, all will engage your brain. This is thoughtful electronica. I loved every second.
BUY HERE:
USA – https://amzn.to/3rnoUAa
EUROPE – https://amzn.to/3PTAKMp
RICKY LEE JONES
Title: Pieces of Treasure
Label: Modern Recordings/BMG
I remember buying her self-titled debut back in 1979 off the back of her hit single, the unique Chuck E.'s in Love and then being surprised how good the rest of the album was. And then immediately losing touch. Until now.
Forty-four years (!) later, she's back on Modern Recordings/BMG and singing the classics, this time. Long-term vocalists just can't resist it, can they? Singing the Great American Songbook, that is. Oddly, she sounds less like Ricky Lee Jones and more like Blossom Dearie. As I say, I've been out of touch with the Jones vocal evolution. Is this where her voice has gone during the interregnum? I'm not complaining. I'm just surprised. And it's fine for this material. Doing a Blossom is always a good idea if you're singing the American Songbook, of course.
So we have songs from Gershwin, Harold Arlen, Jule Styne, Betty Comden, Adolph Green and more. Gods and goddesses of song. People who knew who to write a song. Really write a song.
I name-checked Dearie and yes, I stand by that but thinking about it now, here Jones also has a laid back, lazy, wandering, slightly discordant, had-one-drink-too-many and musing delivery that reminds me (dare I say it?) of Billie Holiday.
Again with the mood. There's a real theme in this column's content. I have to say. I didn't design it to be like this, I assure you but hey, I like it. And I like this.
BUY HERE:
USA – https://amzn.to/3PSFyBC
EUROPE – https://amzn.to/3JWlGKi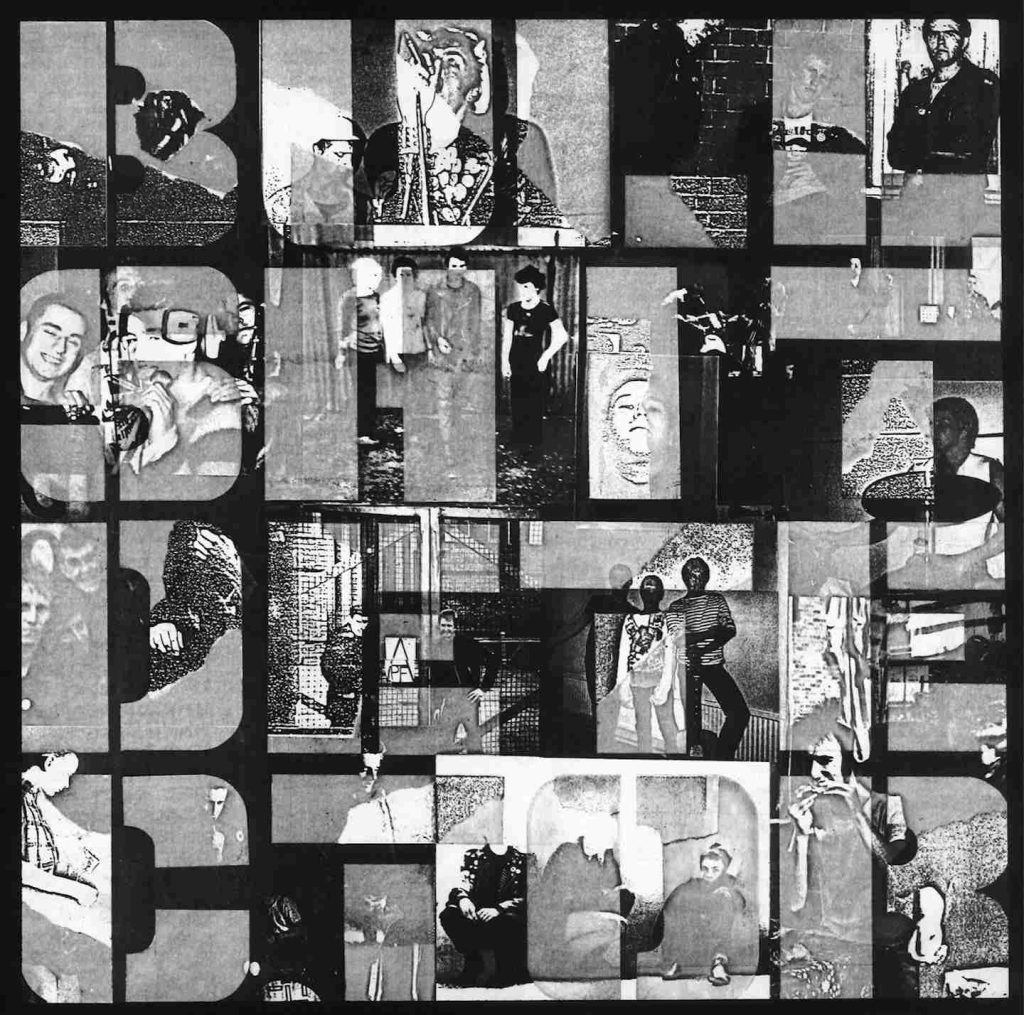 BULLSHIT DETECTOR Vol 1-3
Title: Various
Label: Crass Records/One Little Independent
Now? A trio of compilation records that are beautifully packaged in a fold out, super large poster packed with fine textual detail in a home-made, fanzine-like manner with lyrics type-written and hand-written plus hand-sketched drawings, cut-and-pasted illustrations and more. All held together in an outer protective sleeve. Volume one offers a single disc. Volumes two and three are double album affairs. They are real collectable editions.
The trio were remastered an Abbey Road. Which isn't very punk, I have to say. They should all have been mastered by Reg, in the back room of his chippyshouldn't they, eh?
But I jest. These punk editions originally emerged, soaked in ire, between 1980 and 1984 with a mix of demo tapes and rough-and-ready recordings. These are not – I repeat NOT – studio crafted, polished performances.
And who is on the the vinyl? Well check out volume three for the very first appearance anywhere of Napalm Death. Their debut. Also look out for Action Frogs, Icon, The Prank, Clockwork Criminals, The Suspects, Toxic, Anthrax, Animus, State of Shock and many more. In fact, 104 tracks in all.
This is an incredible archive, more than anything else. A valued piece of cultural history, if you combine the music with the fanzine-like covers. It tells us what the later waves of punk bands were doing and how they integrated the early 80s influences into that variation of punk, at that time. An amazing set of re-releases.
I can't find links for volume one via Amazon but you should be able to grab them all via this Bandcamp link: https://crass.bandcamp.com/album/bullshit-detector-one
VOLUME TWO
BUY HERE:
USA – https://amzn.to/44ncQx9
EUROPE – https://amzn.to/3pNeyJq
VOLUME THREE
USA – https://amzn.to/3NROhl9
GALEN & PAUL
Title: Can We Do Tomorrow Another Day?
Label: Sony
The results of a lockdown project from famed Clash man Paul Simonon and singer-songwriter, Galen Ayers. Both can be heard singing on this one. Arrangements are relatively simple and straight ahead. Songs sound a little weary. As if they're playing in a half-empty bar and they know that's as good as it's going to get.
The album sounds like stock Americana. Playful Americana with a cultural stew of language and influences but there is a stolid American heart to this release that grounds the LP and gives it a weight. Even the songs exhibiting a jolly arrangement sound like the front end of a murder ballad by Nick Cave. It's a fascinating release and one I would recommend living with for a bit to extract its riches.
BUY HERE:
USA – https://amzn.to/44mkVlI
EUROPE – https://amzn.to/3NShk82
PAUL SIMON
Title: Seven Psalms
Label: Sony
From Paul Simonon to Paul Simon (I don't just throw these features together, you know) and just seven songs ("Psalms") on this new album from the great man.
This is deep stuff. He's not looking for a chart hit with this lot. This music is not hook-laden, foot-tappin' pop. It's heavy and dense and you need to listen to it. This is not background music because you will zone out and miss it. You have to sit there and focus on these gentle sonic documents, documents that are largely stripped of excess and only feature voice and guitar, although there is accompaniment at times, sure. It's also rewarding if you take time and let it into your life.
You know what, listening to this one? There are times when this older version of Paul Simon sounds exactly like the elder version of Paul McCartney. They are converging to a point in the distance, I'm convinced.
The delivery is pure, simple, direct and without embellishment.
This album is unadorned, even austere. But stick with it.
BUY HERE:
USA – https://amzn.to/44HwaFq
EUROPE – https://amzn.to/44HwaFq