The Article
Vintage Vinyl Bluetooth Speaker – A new project that leaves Paul Rigby…uncomfortable
3rd June 2017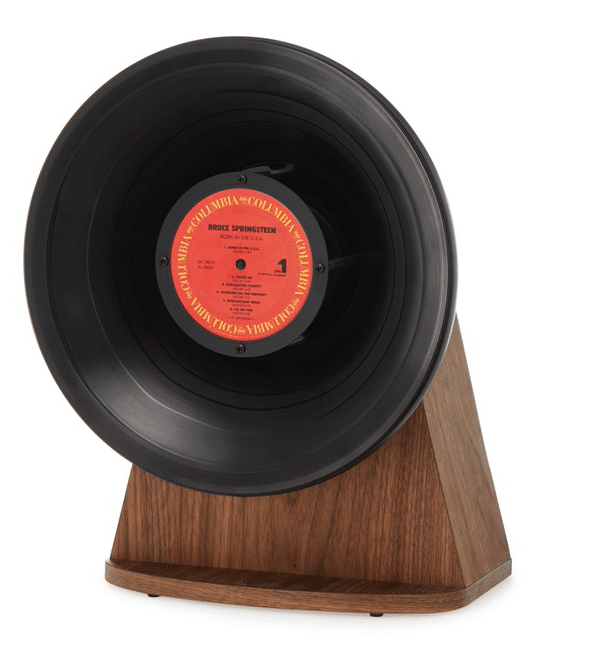 UncommonGoods' Product Development team has helped Jeff Davis of Vinylux to develop the retro-futuristic feel of the Vintage Vinyl Bluetooth Speaker. A new Kickstarter project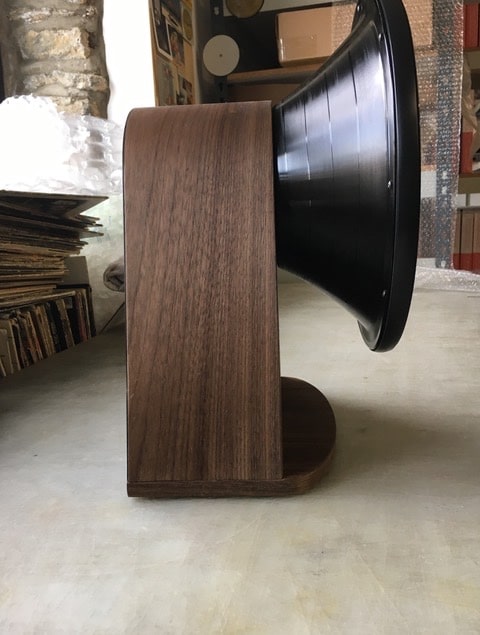 Davis has designed the speaker's bent plywood enclosure and has built several in his Philadelphia workshop. Through progressive prototyping, "…we have selected some great internal components to ensure the best acoustic response, including a top-of-the-line coaxial speaker driver by a major manufacturer." said the company.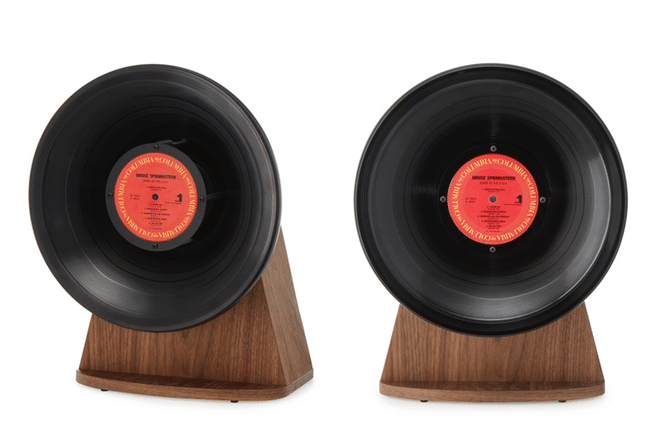 The outfit prioritises American-made products. A woodworking shop in Vinylux's Philly backyard—one they've partnered with many times before—will craft the speaker's wood base. "I like to keep as much production as possible in the Philadelphia region," Davis said, "so I can visit the factories and work personally with the people who help make our products."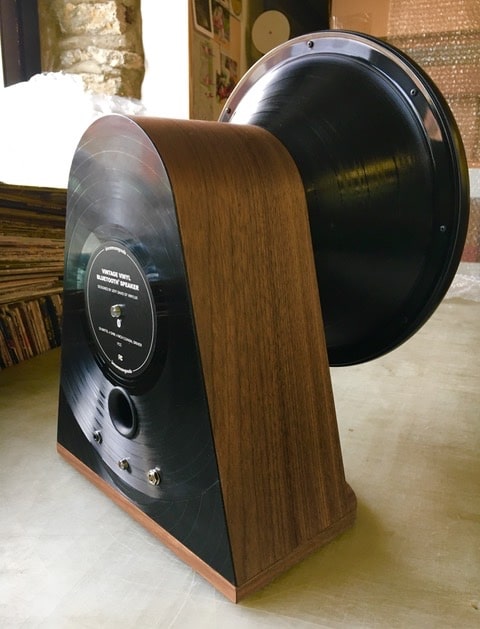 Davis obtains his supply of vinyl from record shops, collectors and "attic stashes". Every year, he "upcycles" 150,000 records or almost 40,000 pounds of material. Something which does, I have to admit, scare me a little. I tend to ally the destruction of vinyl along the destruction of whales, dolphins and historical monuments. Doesn't seem right, somehow.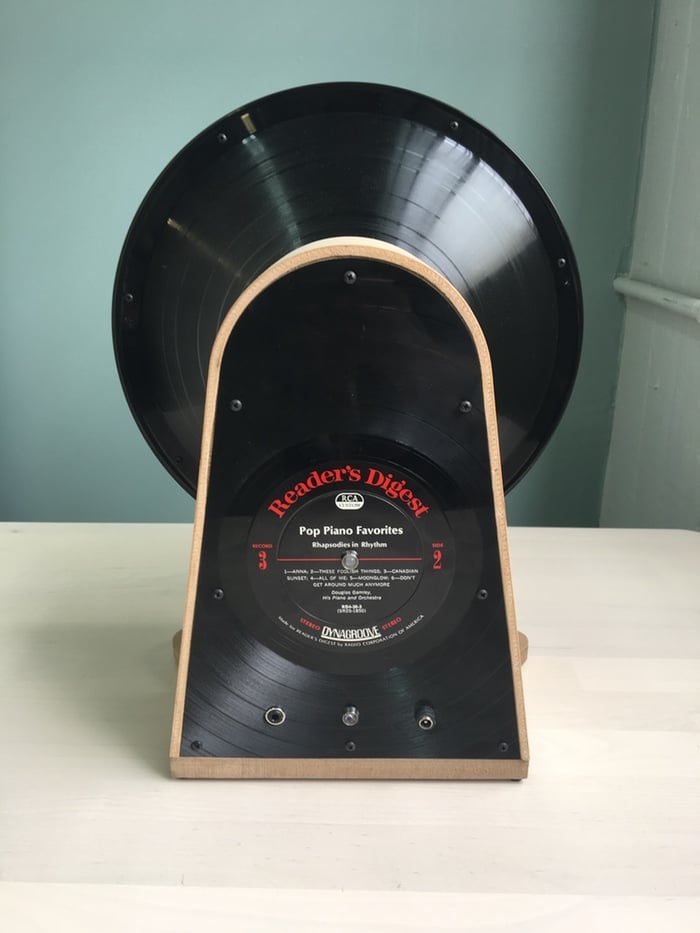 Apparently, album covers are converted into sketchbooks and notecards and paper recyclers collect leftover material. Even the vinyl scraps are sent to record-pressing plants where they're re-ground and turned back into brand new records. Hmmm.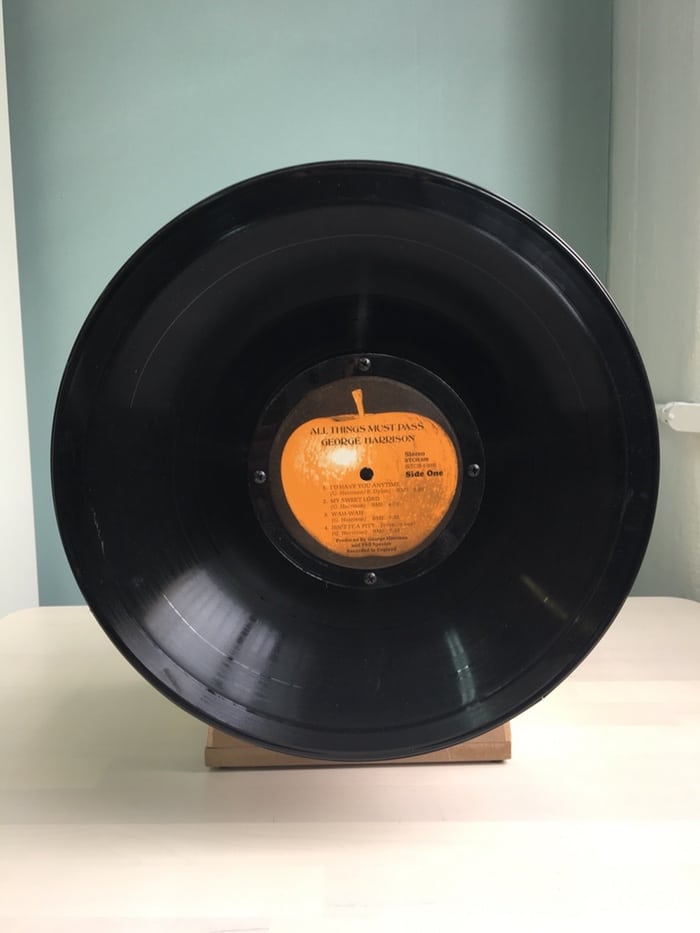 Specs? The horn is, not too surprisingly, 12″ diameter (let's stay in inches here, seems only right) but also just under 4" deep. The base is 6.9" x 10.5", and the speaker's overall height is 15.25 x 8.5 x 12 inches.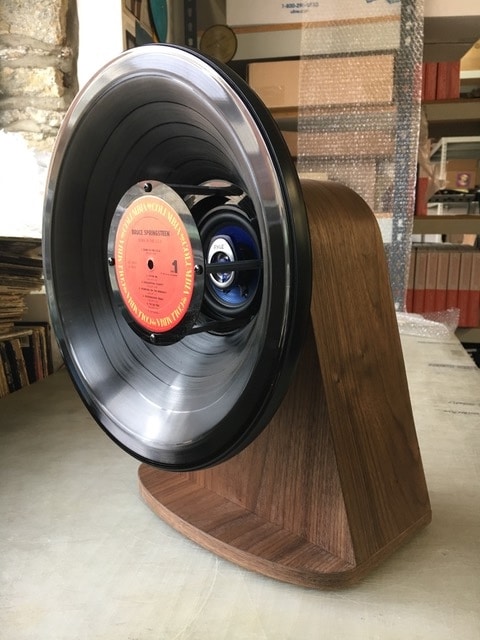 You can choose which musical genre the record is from, to suit your own taste and personalise a label with your own text. You can then add a picture of your choice and even specify which album you'd like to use, as long as you send it in on vinyl. That also makes me uncomfortable. Why would you do such a thing? That is, why would you want to destroy your own vinyl?
To get your custom-made speaker, you'll have to pledge $195 (and, presumably, your musical soul)
To learn more, click www.kickstarter.com