The Article
Versus Audio MP Clock Edition Music Player: A Network System
22nd November 2016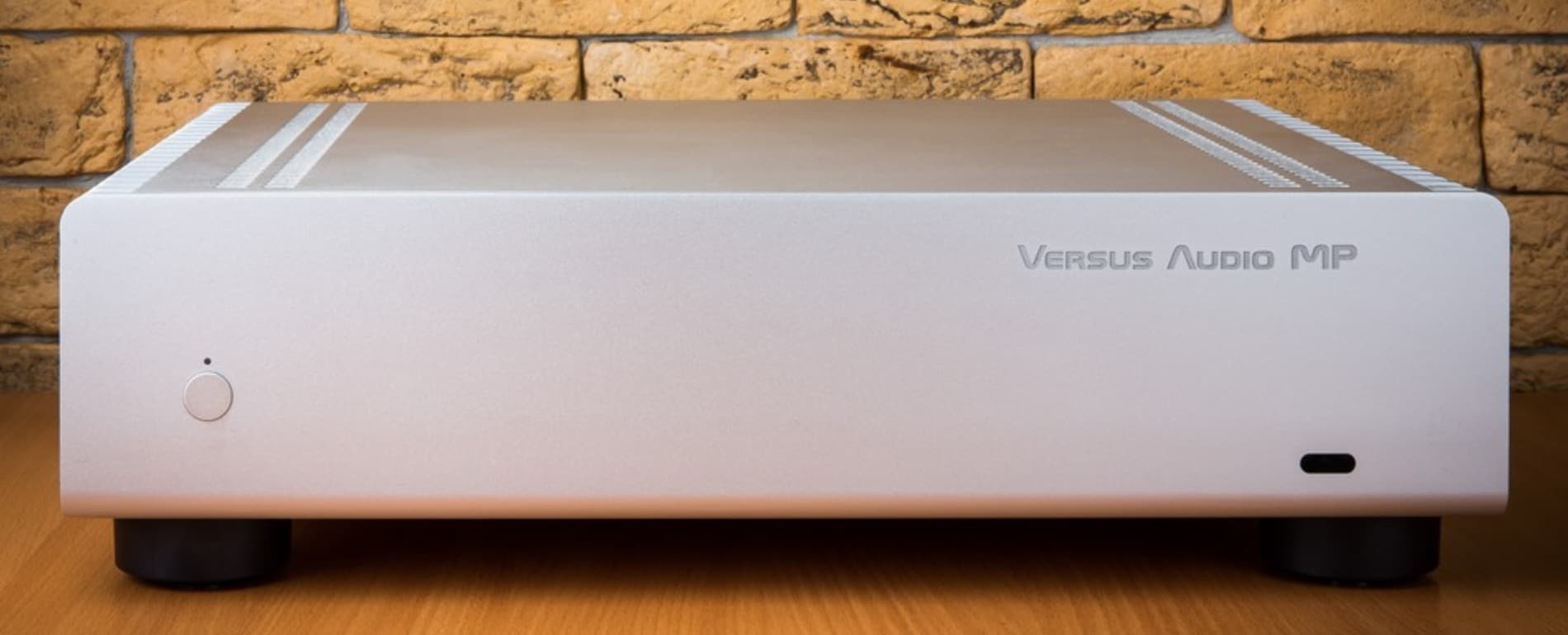 Versus Audio MP Clock Edition is a Music Player built inside a massive aluminium chassis by Streacom, modified to accommodate VA's components. Massive heat sinks guarantee passive cooling for the motherboard and power supply. Additional vibration control is provided by Soundcare SuperSpikes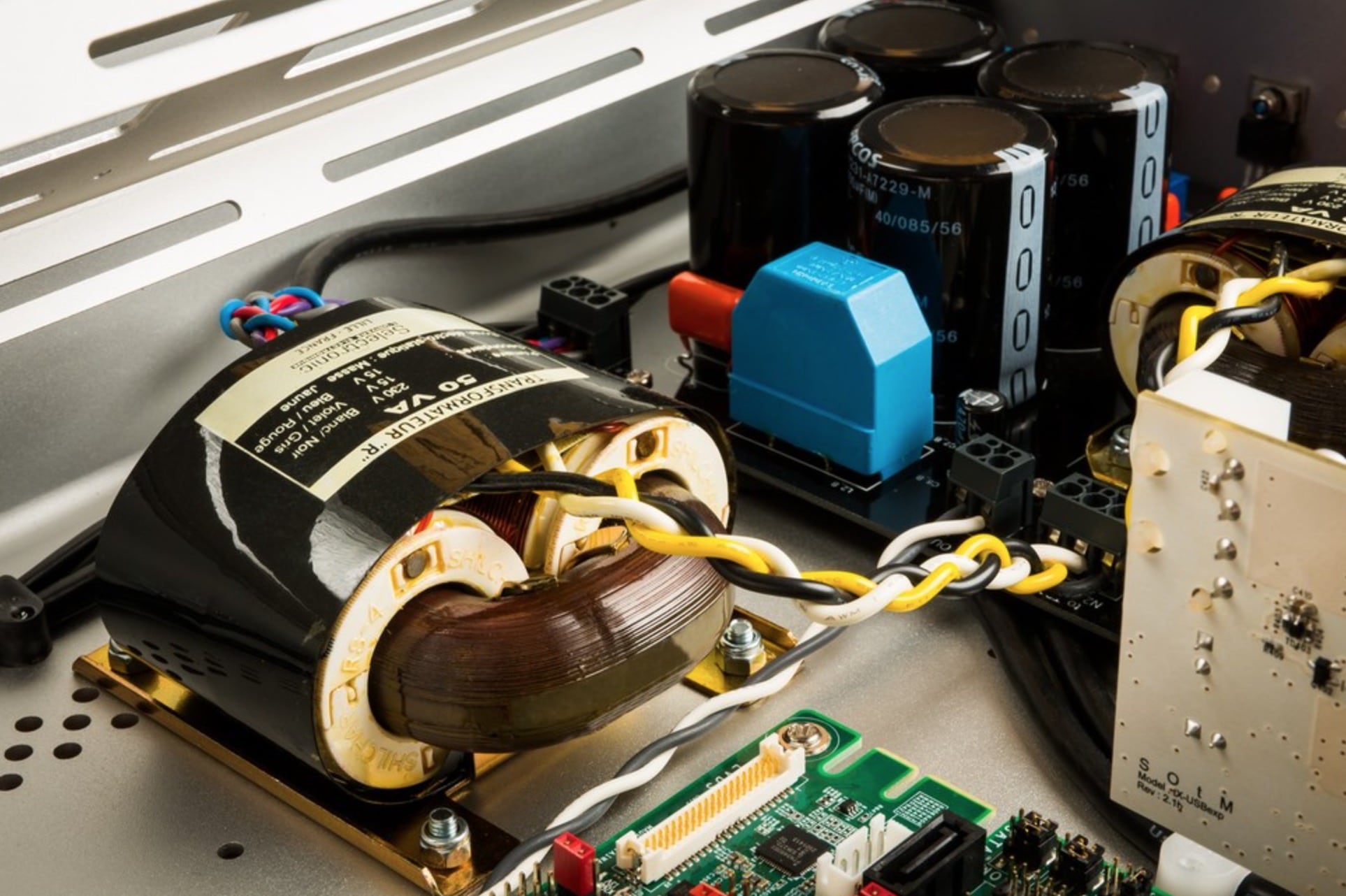 The digital signal is fed to an external DAC or USB converter through USB, utilising a SOtM tX-USBexp output board with a separate linear power supply.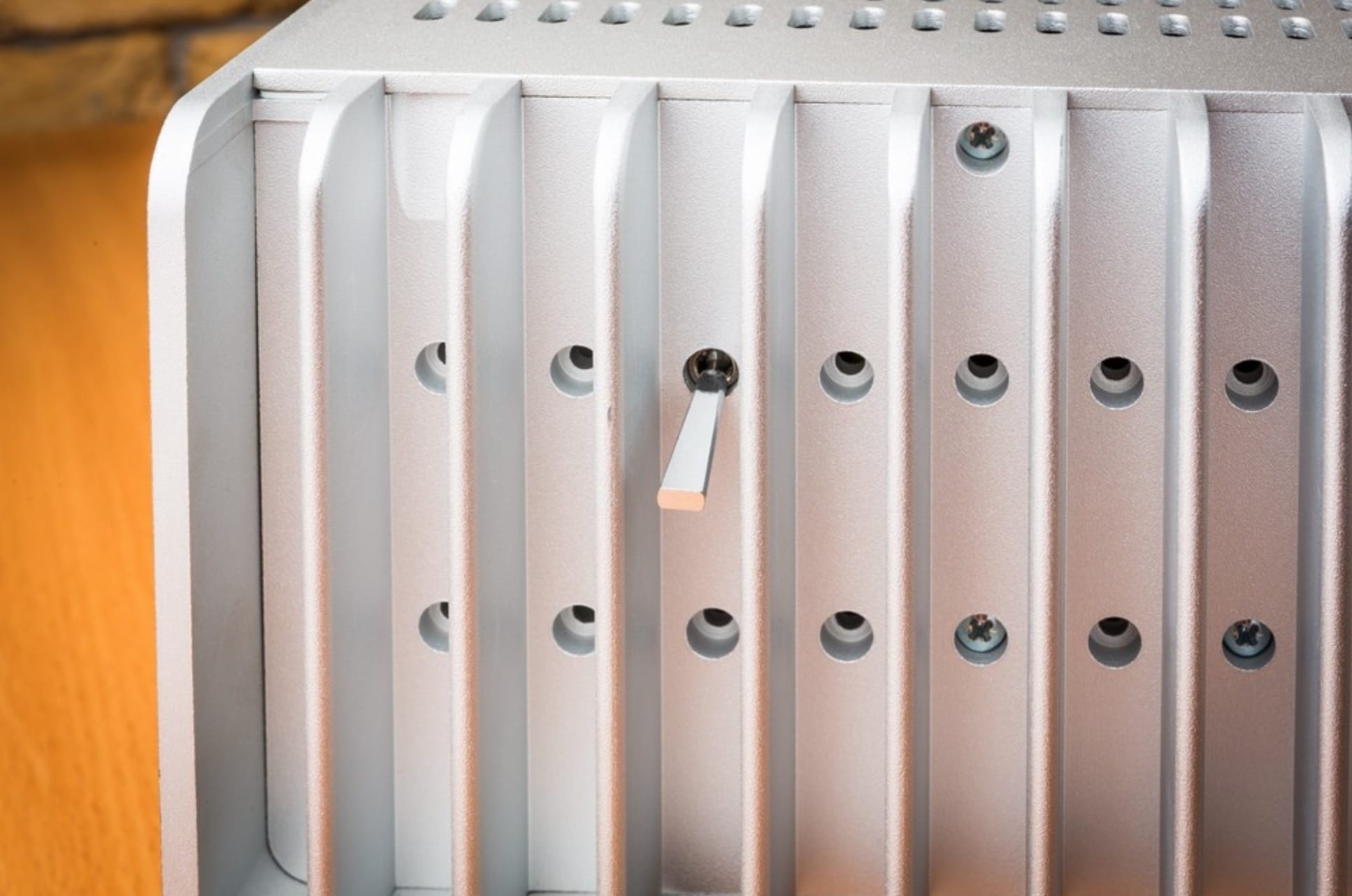 The motherboard by DFI uses an Atom 3800 processor and supports 64bit operating systems. The motherboard as well as the USB output board is fed by a separate linear power supply, custom designed for Versus Audio MP.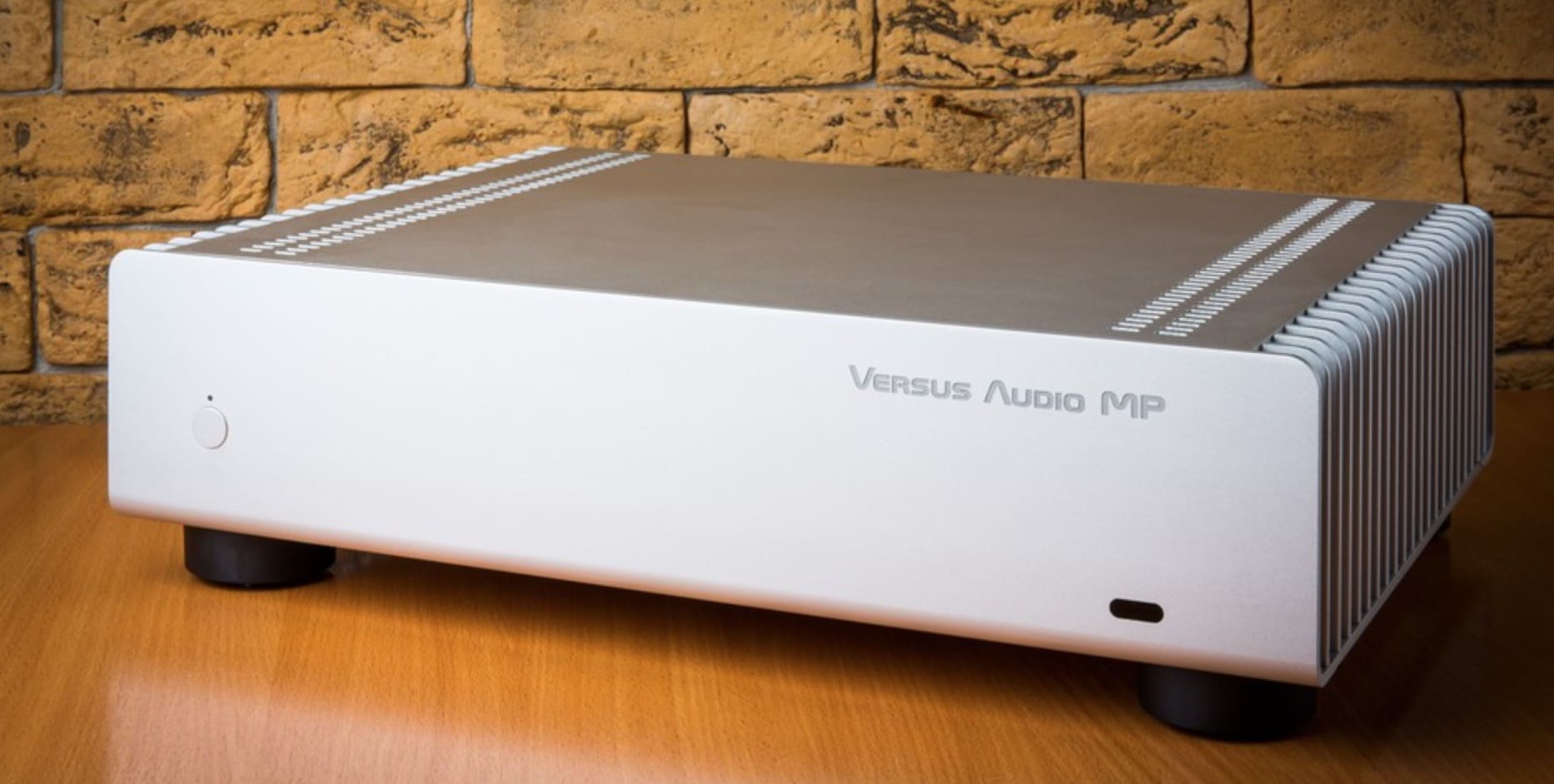 Moreover, the player uses a an input filter by Furutech and all wiring in the power supply is provided by Oyaide.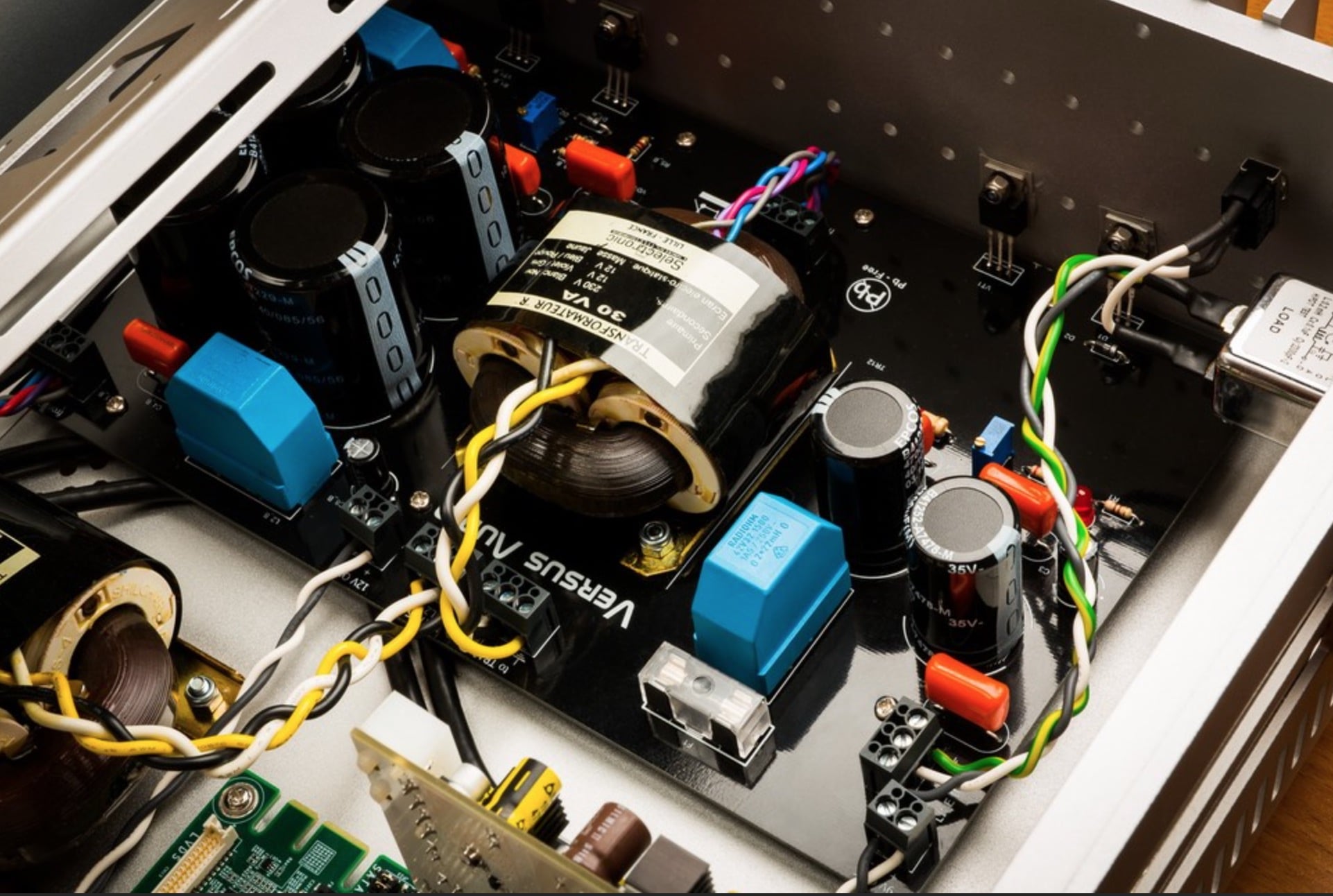 Versus Audio MP digital transport uses custom Linux based software and MPD software audio player, supporting the majority of today's audio formats, resolutions and sampling rates up to 24 bit/352kHz as well as DSD stream up to DSD256 (provided your external DAC supports DSD stream natively, otherwise it will be converted to 24 bit/192 kHz PCM).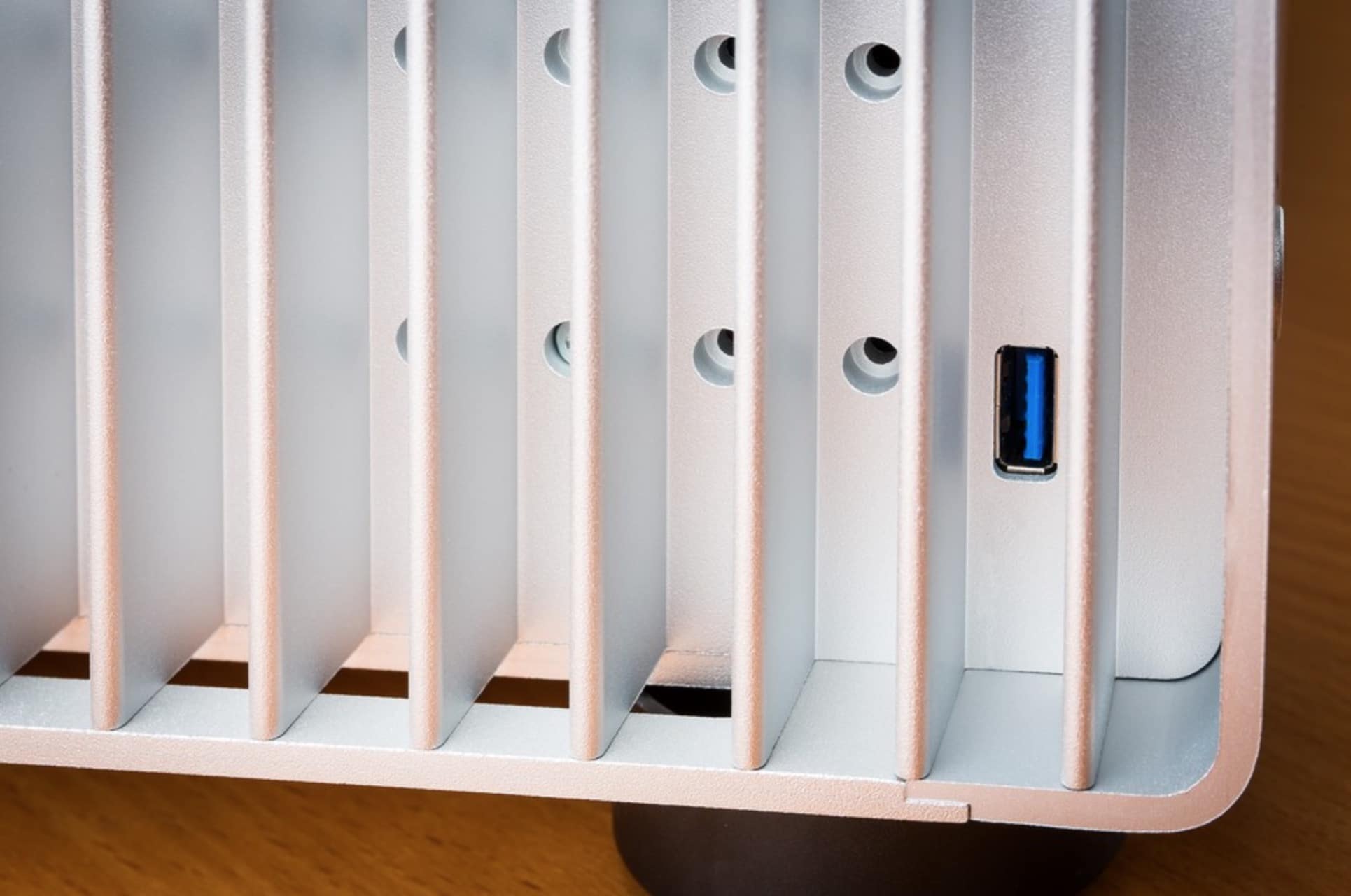 The transport can playback files from external USB drives, be it flash or HDD/SSD. Optional internal 2.5 inch storage may also be installed, either HDD up to 4Tb or SSD up to 3.84Tb.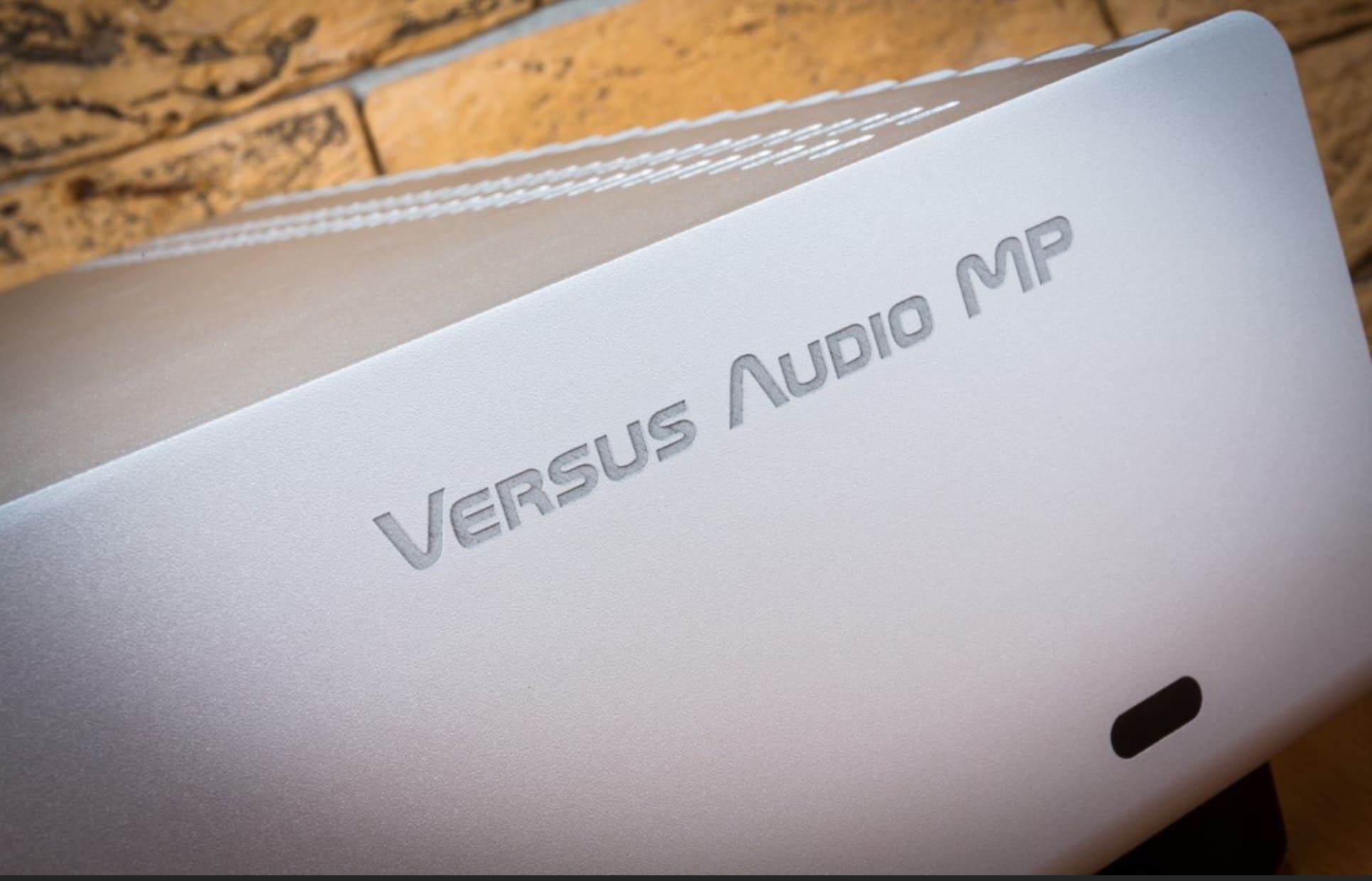 Audio content may also be streamed form another PC or NAS server with a shared folder, provided that it is connected to the same local network as the transport. This way of streaming should be preferred from the audio quality point of view, because the storage will be better decoupled when used through Ethernet.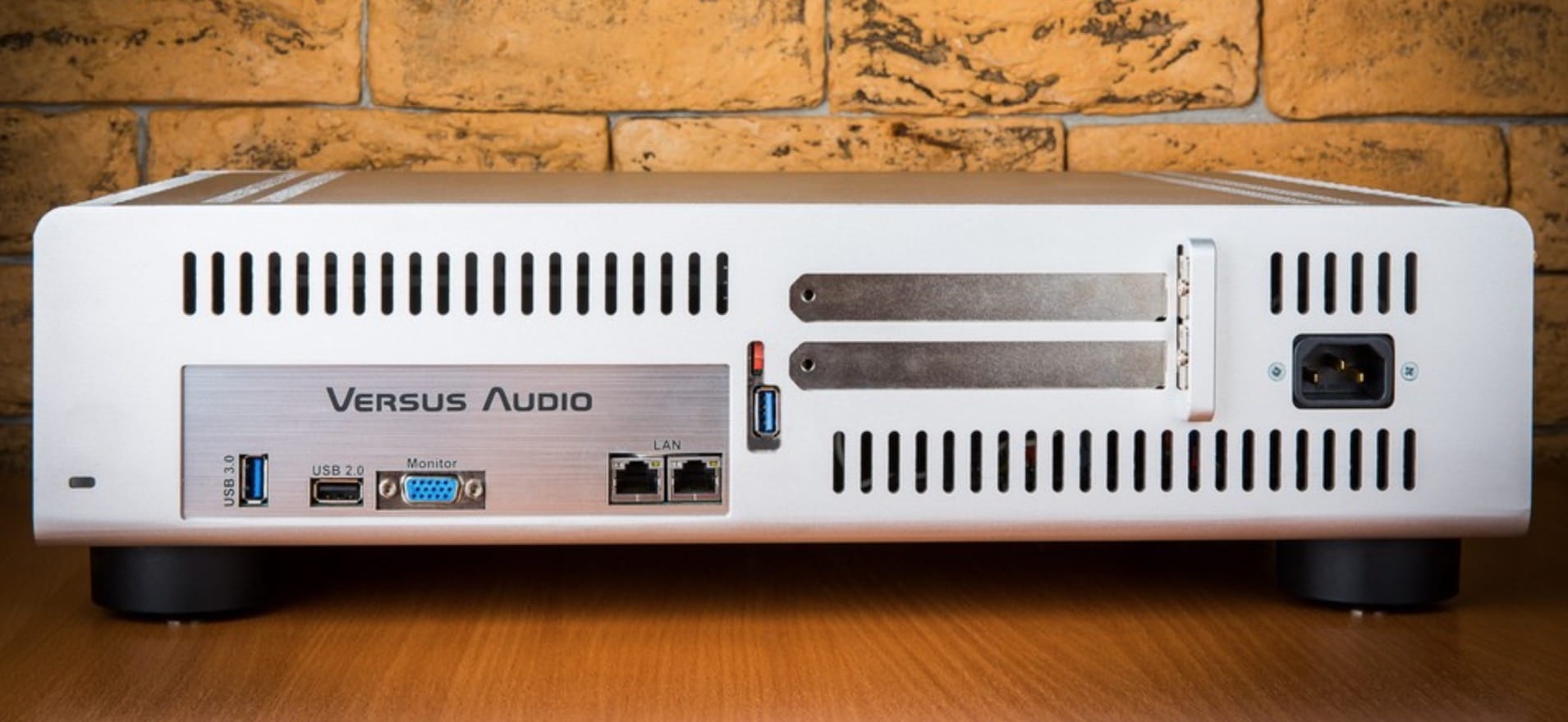 Versus Audio MP can only be controlled and set up via a network, be it wireless from an Android or iOS tablet or smartphone or traditional from a Windows PC or a Mac. Settings can be changed through a proprietary Versus Audio Centre interface and audio content can be managed through standard MPD clients like MPaD for iPad, MPoD for iPhone, MPDroid for Android devices, GMPC or Cantata for PC and Cantata for Mac.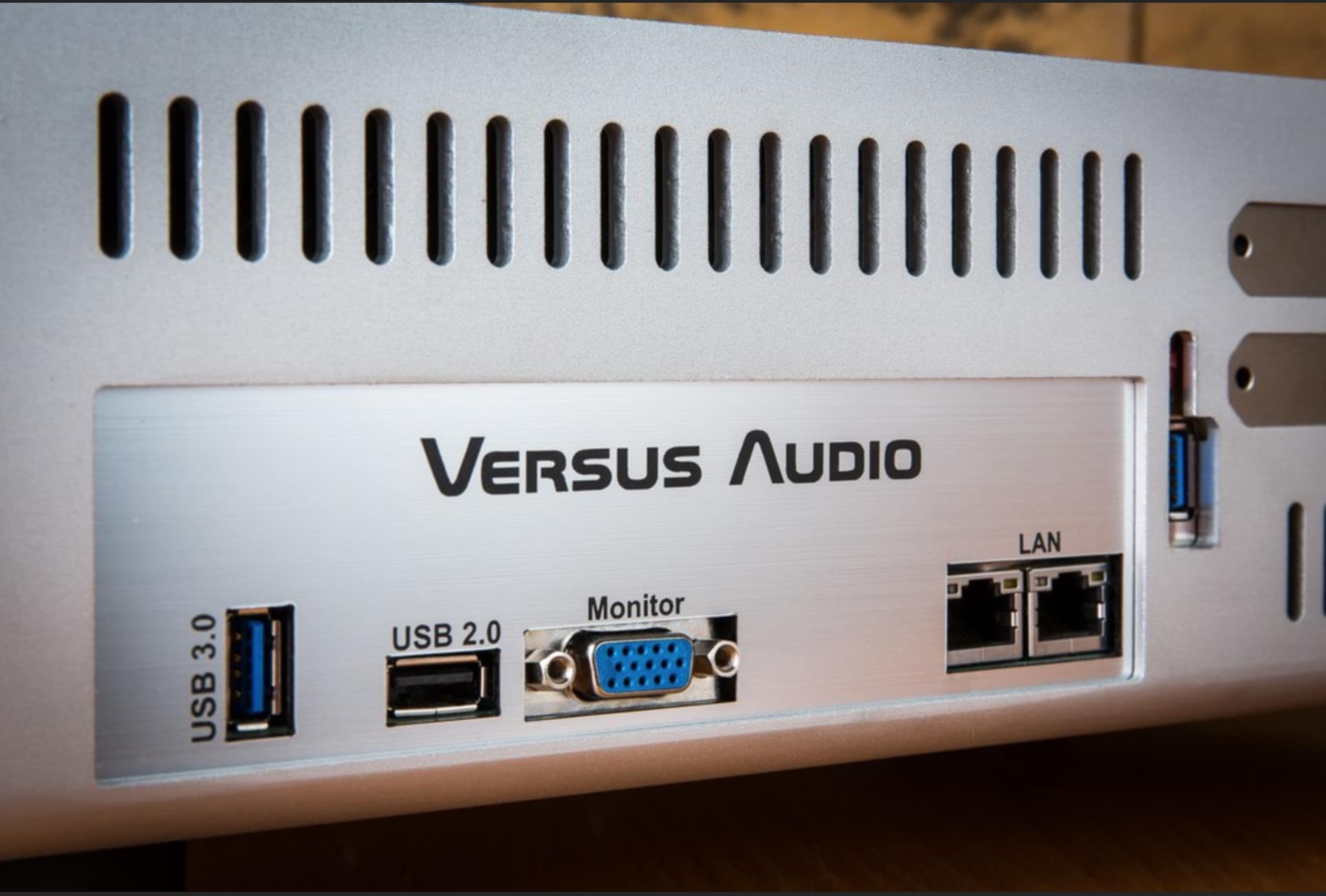 Besides the MPD player, transport's software features Squeezelite for playing audio files, which can be switched on in the system settings menu. However, to be able to use it you will have to install Logitech Media Server (LMS) on a different computer or NAS server, connected to the same network as Versus Audio MP.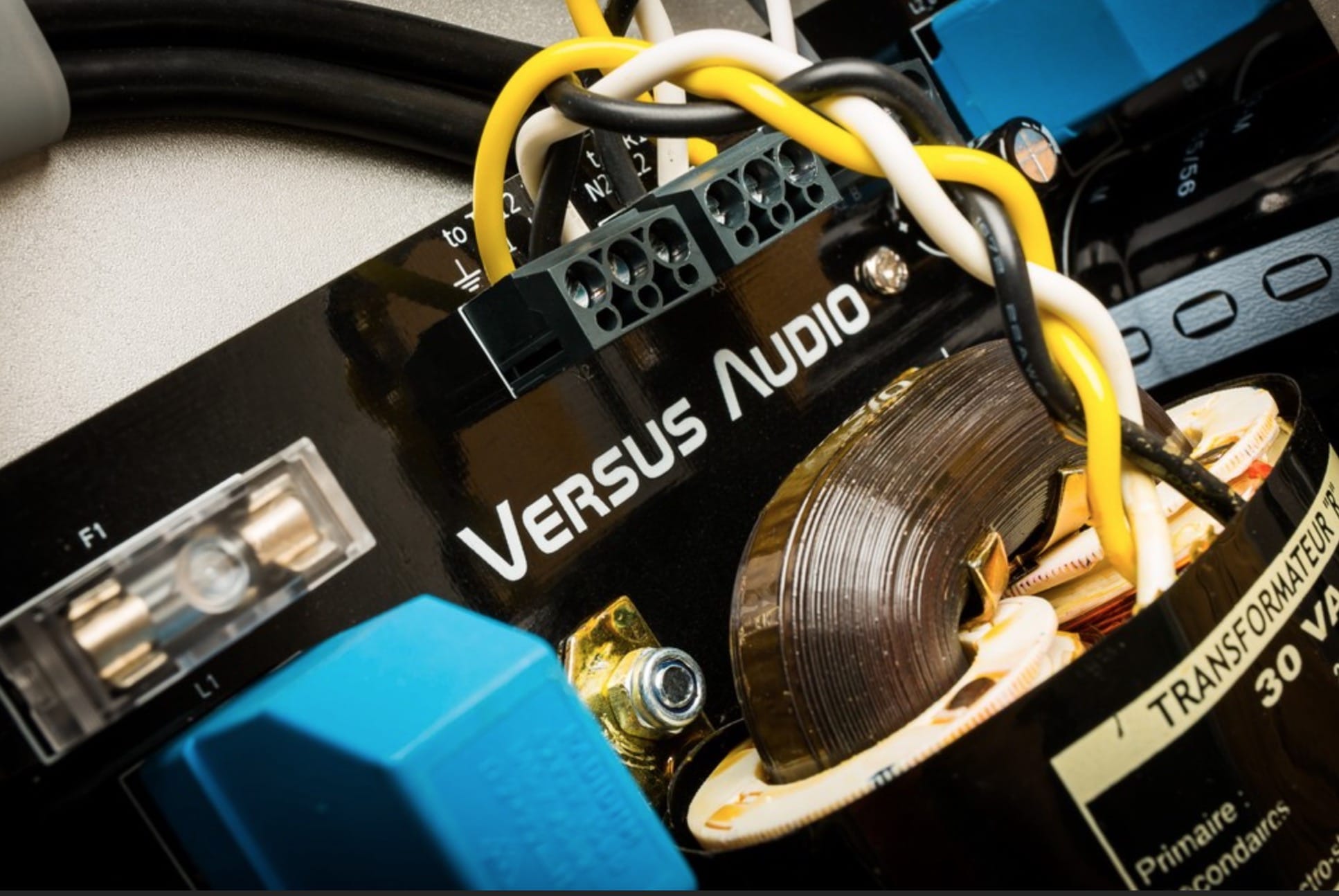 After that you will be able to control playback through the LMS interface or iPeng application for iPad. That way you will have easier access to different audio streams on the net, including Internet radio. With LMS, you can even access the popular TIDAL HI-FI service.
Another important feature is the UPnP renderer, which is a MPD front end. It allows to stream audio files from UPnP servers in a network. The company suggests using Twonky UPnP server. Best suited control apps are Lumin and PlugPlayer for iPad and Bubble UPnP for Android.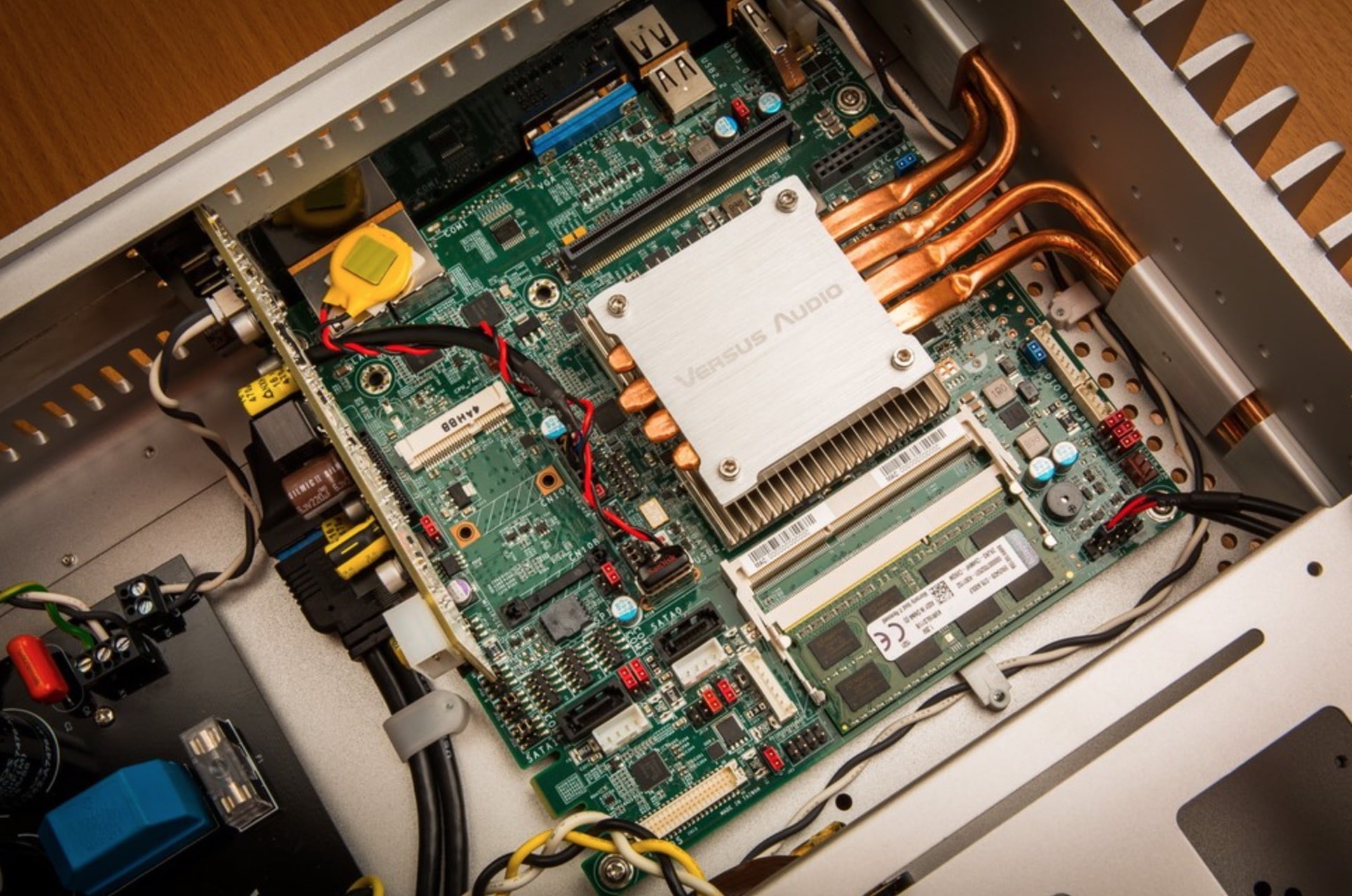 For Apple and iTunes aficionados VP offers Airplay compatibility.
Spanning 459 х 319 х 100mm, the unit weighs in at 8.1kg. Price is TBA.
To learn more, click www.versusaudio.eu