The Article
Vermouth Audio's Black Pearl Mk.II interconnects and Black Pearl speaker cables: Black Pearls
2nd July 2015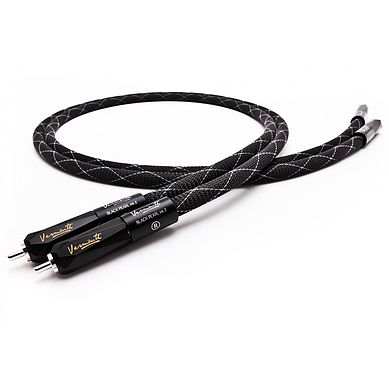 Releasing two, high end, cables, Paul Rigby reviews Vermouth Audio's Black Pearl Mk.II interconnects and Black Pearl speaker cables
Up and running since 2010 and based within the very beautiful Bali in Indonesia, Vermouth Audio has established a growing reputation for its cables. I've already reviewed its Red Velvet and Black Curse cables, early last year, and found a mixture of great potential or top quality sound so I was intrigued to be able to tackle the company's top-of-the-range models.
BLACK PEARL MK.II INTERCONNECTS
Reaching for the interconnects first, I was impressed by the quality of build. They feature a blend of solid core and multi size OCC conductor wrapped in a Teflon insulation. As is common with cable manufacturers, though, there is little additional technical information on offer. A good time, then, to turn to the sound tests. After all, that's the bottom line for any cable.
First up was the hard bop of tenor sax expert, Tina Brooks and a selection of tracks from the album, True Blue, CD played on my reference system with the terribly under-rated, valve-driven Icon CD-X1 player as the source player.
Compared to the reference Tellurium Q Blacks, the Pearls provided a similar presentation but with the 'varnish' removed. That is, there was a stripped, cooler presentation on offer, a removal of the warmth and bass-emphasis of the Blacks. The Pearls provided a slightly more clinical texture to the upper mids, giving both Freddie Hubbard's trumpet and Brooks' sax a precise and focused air but also a slightly forward edge during crescendos.
Secondary cymbal percussion from drummer, Art Taylor, was light and airy with plenty of cloudy shimmer that appeared to infiltrate further into the mix. In fact, the slightly forward nature merely highlighted the treble that enabled this jazz recording to produce great agility, yes, but some ears will find the upper frequencies slightly aggressive in nature and, at higher volumes, may provide too much upper midrange emphasis. The cables were not bright but, at times, they could light up the higher frequencies during crescendos. That said, midrange was sprightly and nimble while bass offered great timing, was punchy and drove the track with aplomb.
Moving to contemporary prog and Porcupine Tree's CD-based track,  Four Chords That Made A Million (from Lightbulb Sun). The Pearl produced an impressively dynamic and high energy performance via this track. The quieter, introductory sequence which employed a host of double tracked bongos was sharp and clear-cut. When the bass and drums kicked in, the effect was imposing as the power hit the ears with some force. Despite the cool overall feel to the music with a slightly clinical aspect, this cable produced a big, bold and meaty sound output that provided this rock track with a strong foundation. Bass had real heft and strength while vocals were emotional and passionate.
Moving to vinyl and Ryuichi Sakamoto's Before Long from the album, Neo Geo, the atmospheric piano introduction arrived at the ear as if through the airborne ice crystals of a winter's day: stark, detailed and distinct. The track then moved through a sharp percussive effect with easily discernable synths and a focused vocal harmony sequence. The extra warmth of the vinyl format did compensate, somewhat, for the clinical gloss while the Black Pearl Mk.II produced a snappy, responsive arrangement that had the ability to turn on a sixpence.
BLACK PEARL LOUDSPEAKER CABLE
Next was the Black Pearl loudspeaker cable that moved head-to-head with Black Rhodium's Samba cable.
Utilizing Ultra Pure OCC, the company has introduced a series of air tube layers, which have been wrapped in non-woven fabric to improve the signal transfer.
Technical information for this cable was rather more forthcoming. It features, 591 strands of 10AWG UPOCC conductor per channel, anodized and sandblasted aluminum cable stoppers, a cold-forged Tellurium Copper Rhodium-plated termination and carbon shell connectors.
Moving quickly to the sound test and Tina Brooks' jazz album, the Black Pearls produced impressive authority, giving both the trumpet and sax a measure of clout over the entire soundstage. In fact, each instrument was played with a distinct purpose, it seemed. As if there was extra deliberation behind the arrangement and that extra thought was being put into the performance. The added bass weight that enveloped the midrange also had an effect on the treble. Now, treble strikes had more weight and, subsequently, great effect on the results that still shimmered but now hung in the air with a measure of resolution. The cymbal strike almost declared that it was stay around longer than usual and, so it seemed, that's what it did. Similarly, the piano solo, which could be a little anonymous via the Samba cables, offered more presence via the Pearls while each key strike was definite and had an element of significance behind it.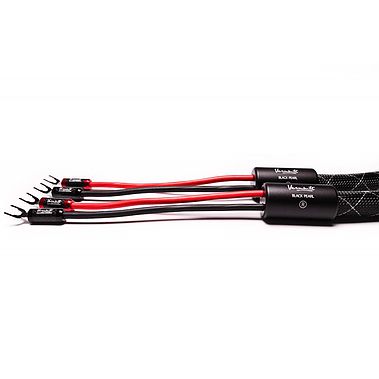 Playing the Porcupine Tree rock track, the early part of this song offered a complex, double-tracked, bongo run with added effects. The Pearl produced a measured and confident sequence here while the soundstage had a strong and structured presence. Once the heavy bass of the bass guitar and drums kicked in, the full power and weight of the lower frequencies from these cables hit like a tidal wave, slamming into the ear. Bass didn't lack control, however, there was no bloom or wobble in the lower frequencies. In fact, it offered a tight punch, more a wallop really as the song forged ahead. Vocals were emotive and full of nuance. Again, the vocal also presented an authority and control that gave the song a solid basis to work from.
Via vinyl and Neo Geo, the piano, which had an ethereal quality to it during the introductory sequence, was never allowed to get away. It retained a connection to the ground, as it where, giving the piano a focus that the Samba could sometimes loses. When the secondary section appeared and the synth and vocal harmonies kicked in, the bass-infused midrange gave the vocal harmonies a greater structure while the bass control also spread a sense of calm and solidity around the soundstage.
CONCLUSION
The interconnects were a Curate's Egg. Music produced via this cable had a slightly forward aspect within the upper mids and treble but this personality did sharpen and emphasise detail. This meant that even subtle information was dragged from the back of the mix for aural examination. Great for hi-fi chains which have slightly too much warmth or sound a touch dull.
As for the speaker cable? This is an extremely capable design, it has to be said, which laid a blanket of controlling lower frequencies around the entire soundstage, propping up any wayward mids and fragile treble to add weight to the entire performance giving a sureness and certitude to any style of music
---
VERMOUTH AUDIO BLACK PEARL MK.II INTERCONNECTS
£215 for 1m
UK Website: www.mains-cables-r-us.co.uk
Main website: vermouthaudio.com
---
Good: upper frequency agility, instrumental separation, airy and spacious
Bad: forward mids and slightly harsh treble
RATING: 6
---
VERMOUTH AUDIO BLACK PEARL SPEAKER CABLES
£575 for £1.8m (add £60 per pair for each extra 30cm)
UK Website: www.mains-cables-r-us.co.uk
Main website: vermouthaudio.com
---
Good: mature sound, bass weight, soundstage authority
Bad: nothing at the price
RATING: 8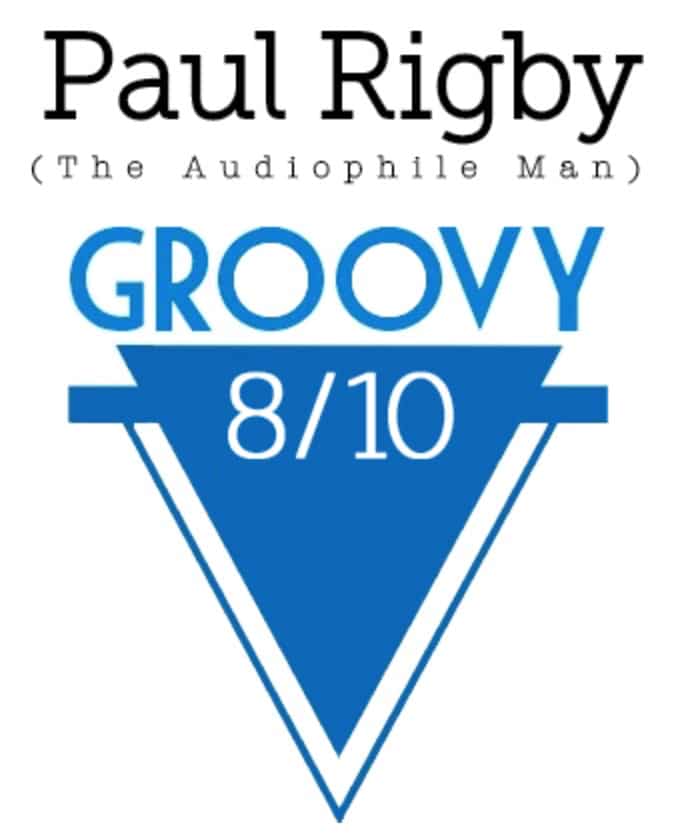 ---
REFERENCE SYSTEM
Origin Sovereign Turntable
12" Enterprise arm
Miyajima Zero cartridge
Icon Audio CD-X1 CD player
Aesthetix Calypso Pre
Icon Audio MB845 Mk.II monoblocks
Quad ESL-57 speakers with One Thing upgrade
Tellurium Q and Atlas cables.