The Article
Pro-Ject VC-S MK II Record Cleaning Machine: Including a Number of Enhancements
27th October 2017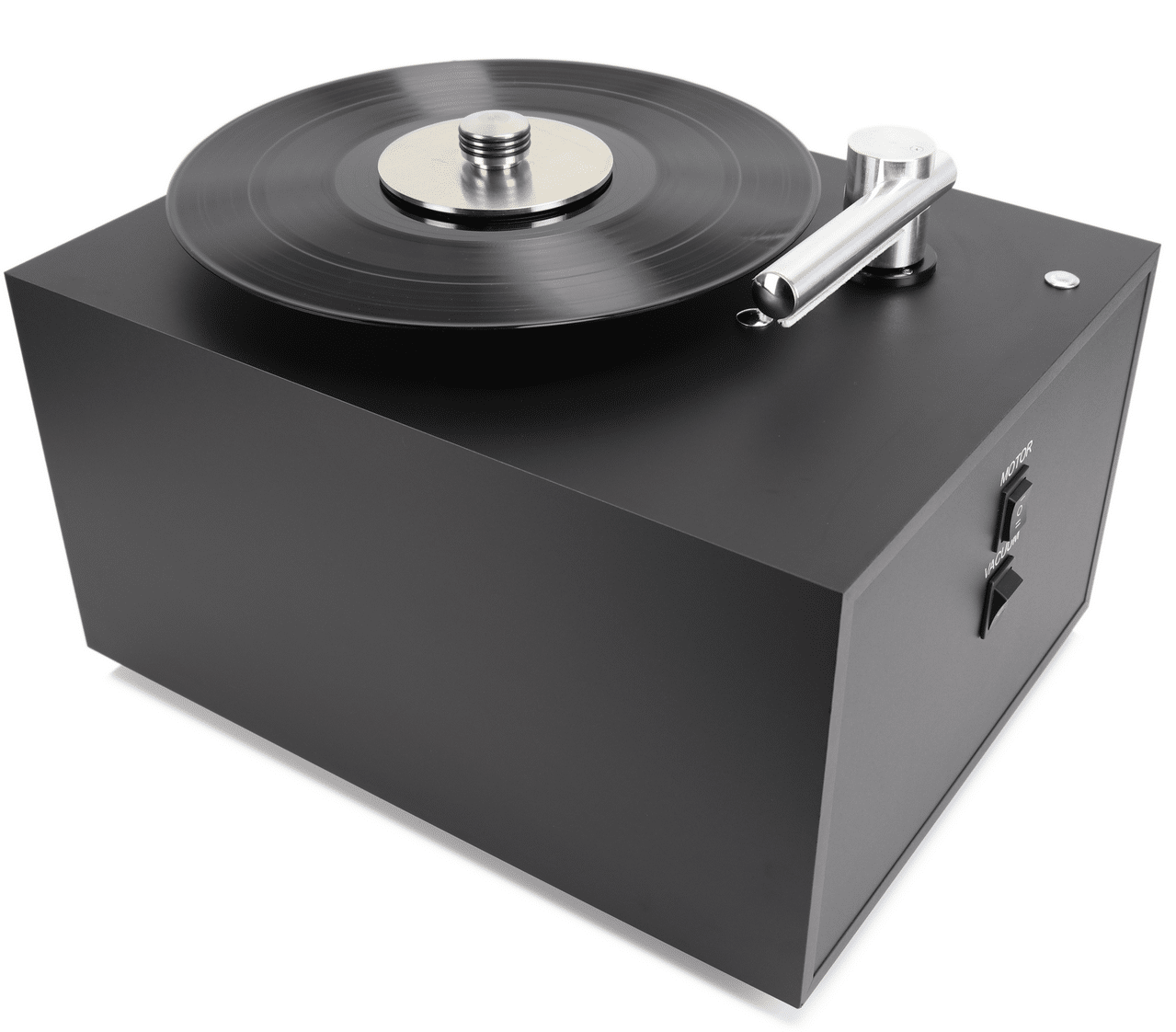 The VC-S MK II features improvements around the arm, motor, clamp and chassis
The VC-S MK II still has the same vacuum technology as the original model, meaning a record side can be dried in as little as two rotations but the motor has been replaced with a new low-noise type that still delivers the torque and speed required for quick operation. The new motor is also still capable of dual-directional rotation, for deeper cleaning of the record groove.
Elsewhere, the VC-S chassis now has printed (rather than stickered) labels. Similarly, the new long-life brush with plastic handle gets, "…deep into the record groove for optimal cleaning performance," said the company. The re-designed stainless steel clamp is also apparently more reliable. Finally, the improved plastic flange with additional internal sealing reportedly ensures a smooth adjustment of the vacuum arm.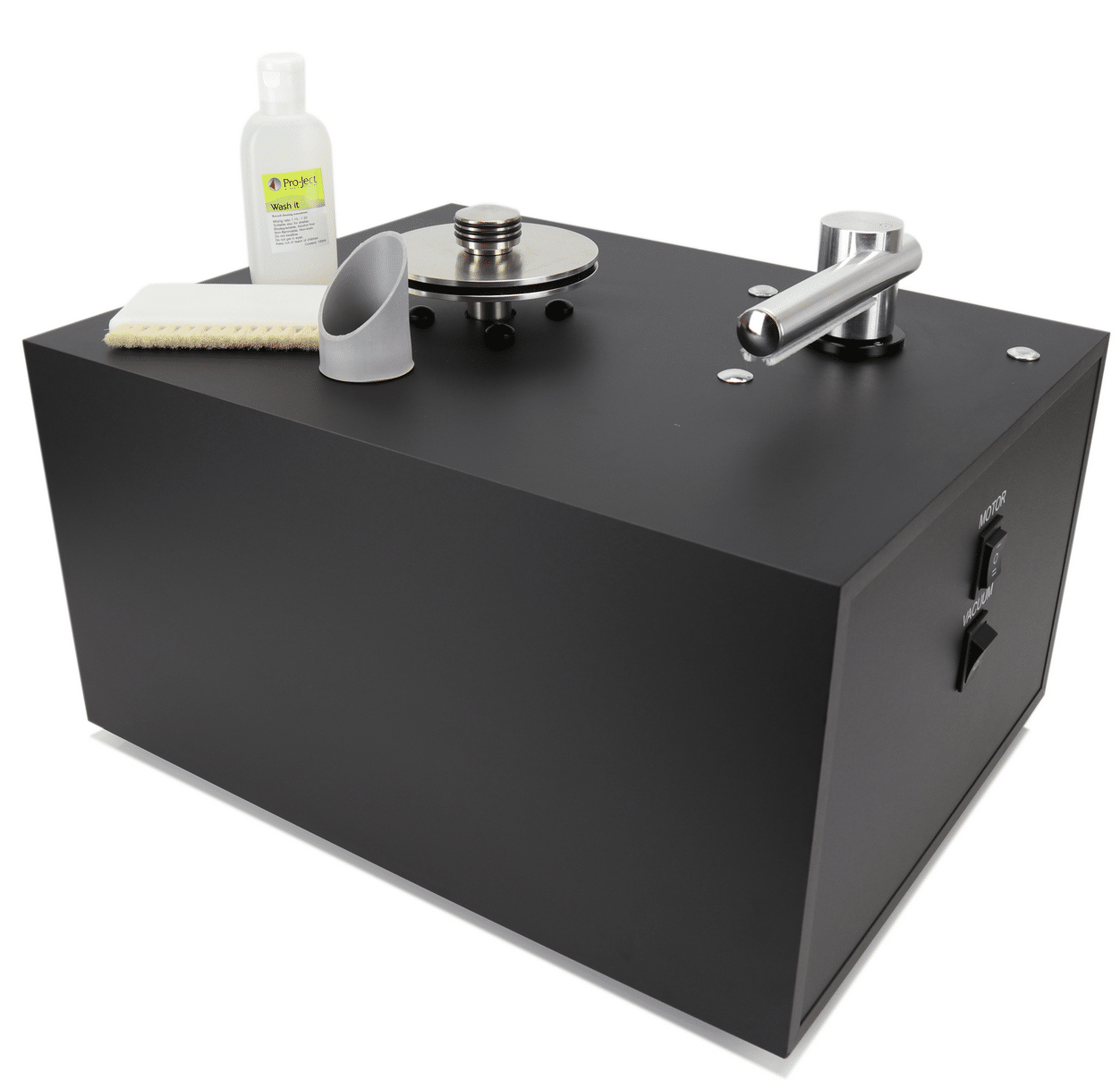 Otherwise, the overall design of the VC-S is retained in the MK II.
The VC-S MK II is supplied with 100ml of Wash-IT. Separate accessories, including a dust cover, a 7" record cleaning kit and various sizes of Wash-IT cleaning solution, are also available. Price is £349.
Call 01235 511 166 or click henleyaudio.co.uk for more information