The Article
Tutti Audio's Stereogram: seeking harmony in the home
5th July 2017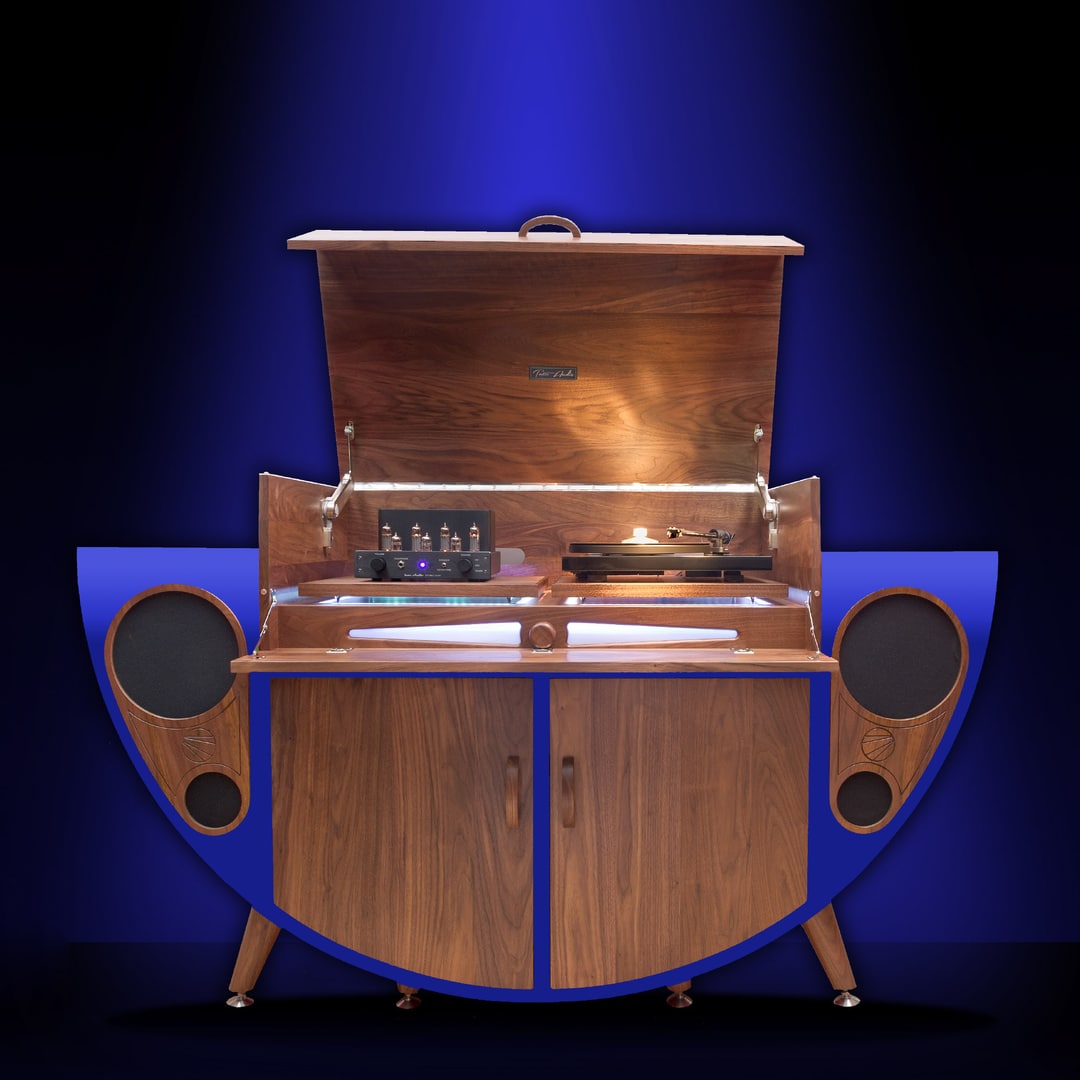 Tutti Audio offers a high-end stereogram equipment rack with built-in Icon Audio speakers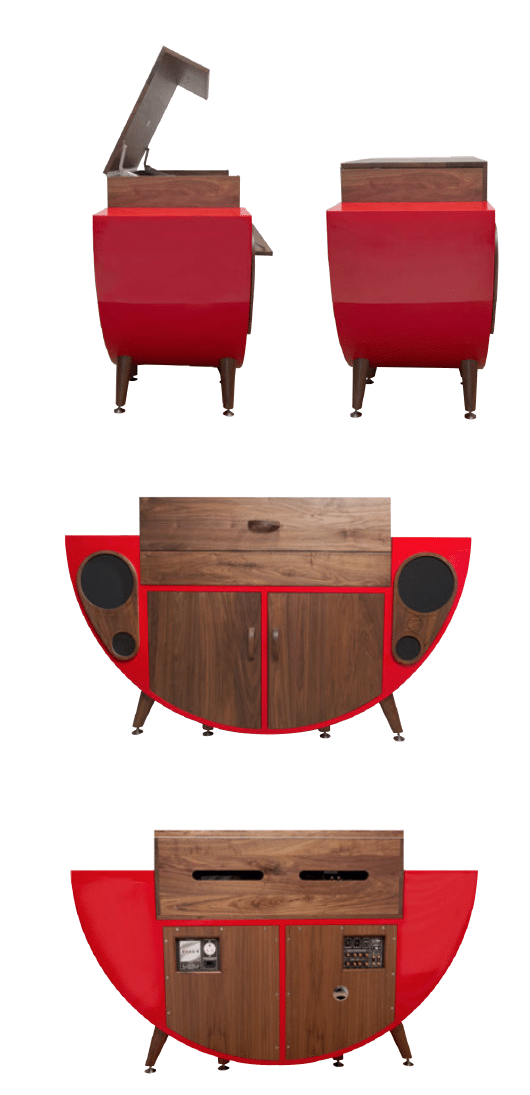 The unit offers five large equipment bays with independent 'spike and cup' vibration isolation provided for each shelf with sufficient height for additional resonance dampers.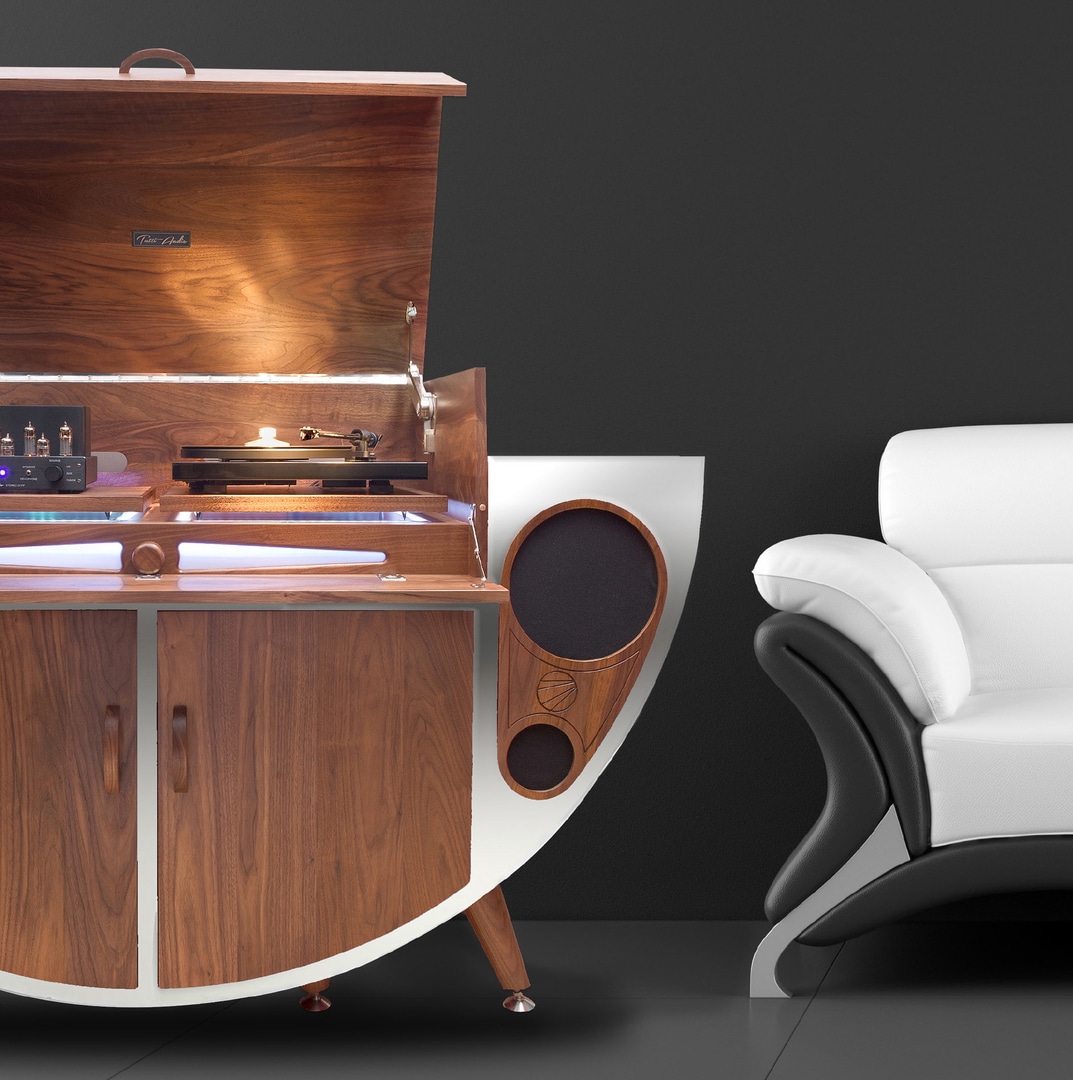 Removal of the isolated shelf from bay five opens up sufficient space for media storage with enough room for over 70 12" vinyl albums.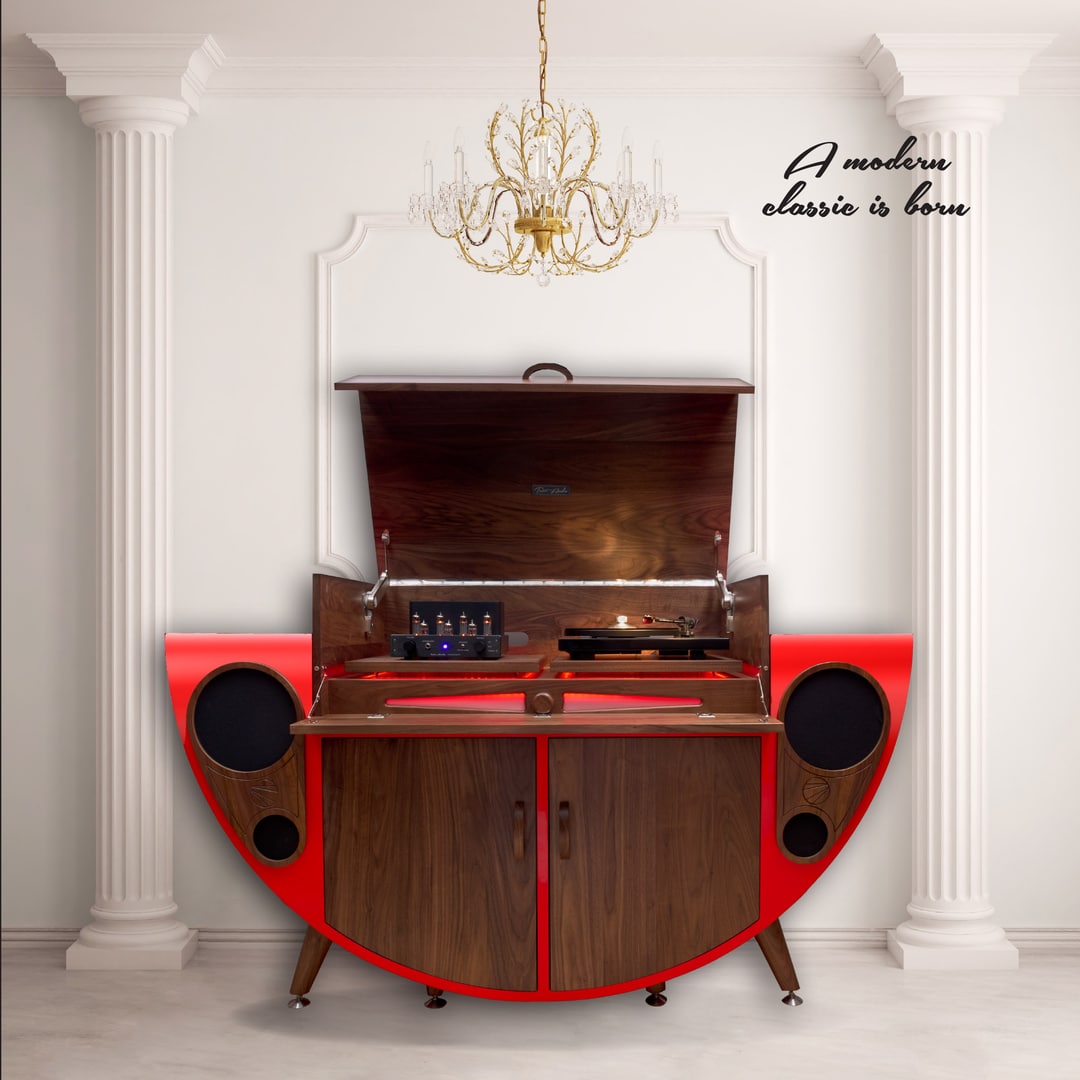 Rear facing input/output panels offer pre-wired analogue, digital, RF and filtered mains power interconnectivity as well as mood lighting control. These can be customised and updated at any time to your requirements.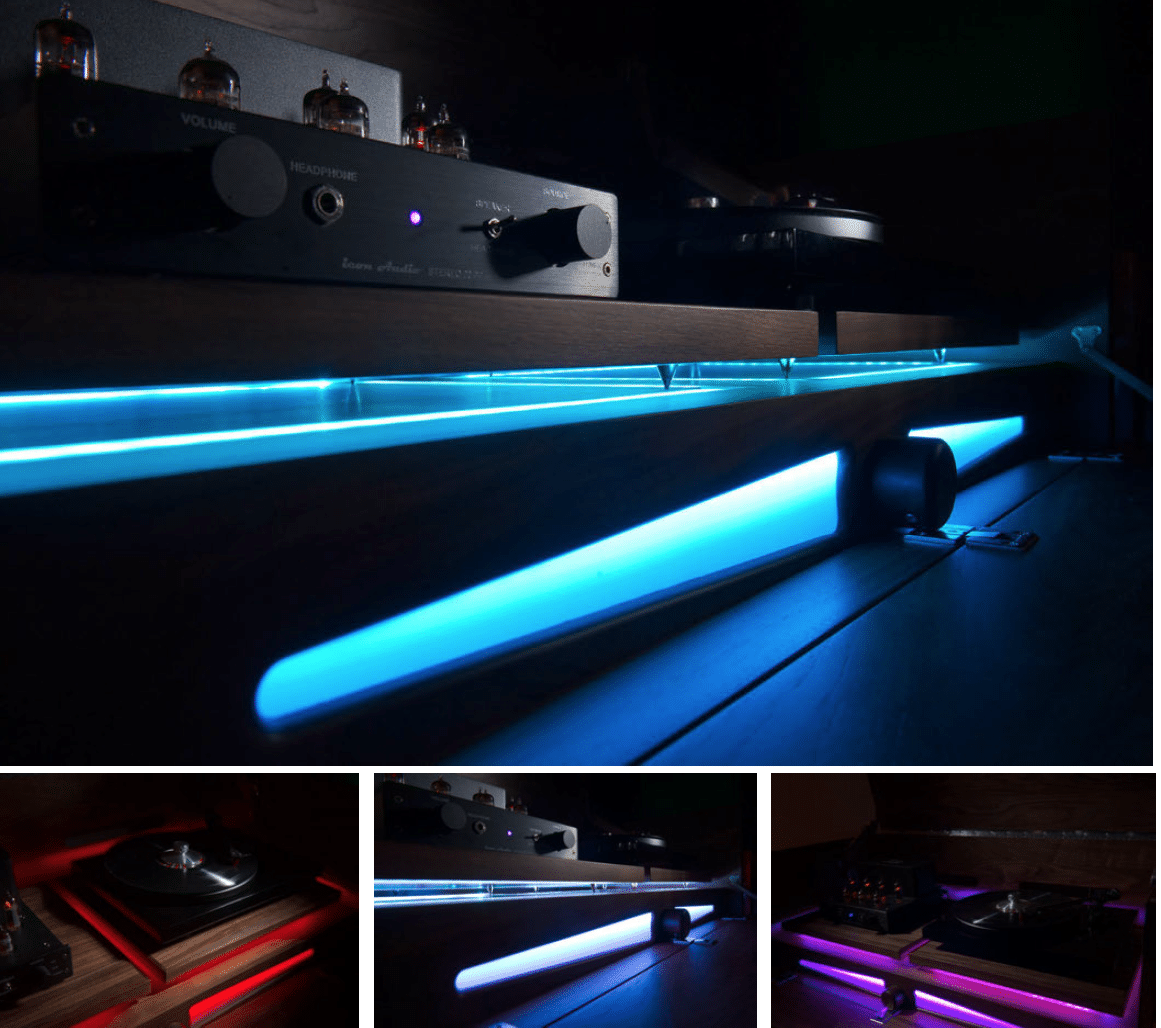 Eight inch diameter full range 90W loudspeakers have been supplied by Icon Audio.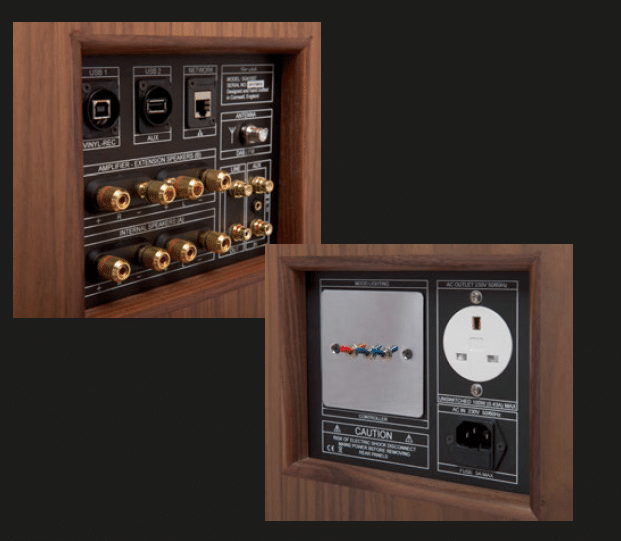 Unsightly interconnection cabling is eliminated through use of hidden cableways, accessed via discreet, metal brush curtain ports behind each equipment bay.
Measuring 1700 x 1036 x 720mm with all lids and flaps down, each unit is hand built and takes over 200 hours to construct.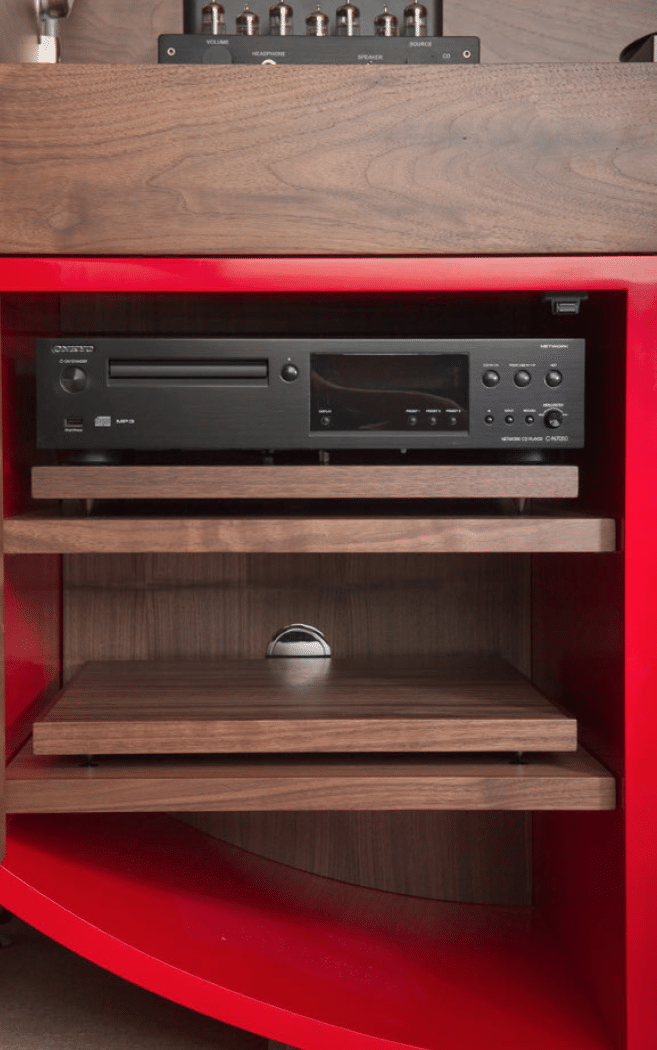 Arriving with 'mood lighting' and piano gloss finish to the colour of your choice, prices start at £18,000 with 16-20 weeks waiting time.
To learn more, click W: www. tuttiaudio.co.uk or call 01736 754117