The Article
Tucana II Anniversary Edition amplifier: improved inside and out
14th October 2016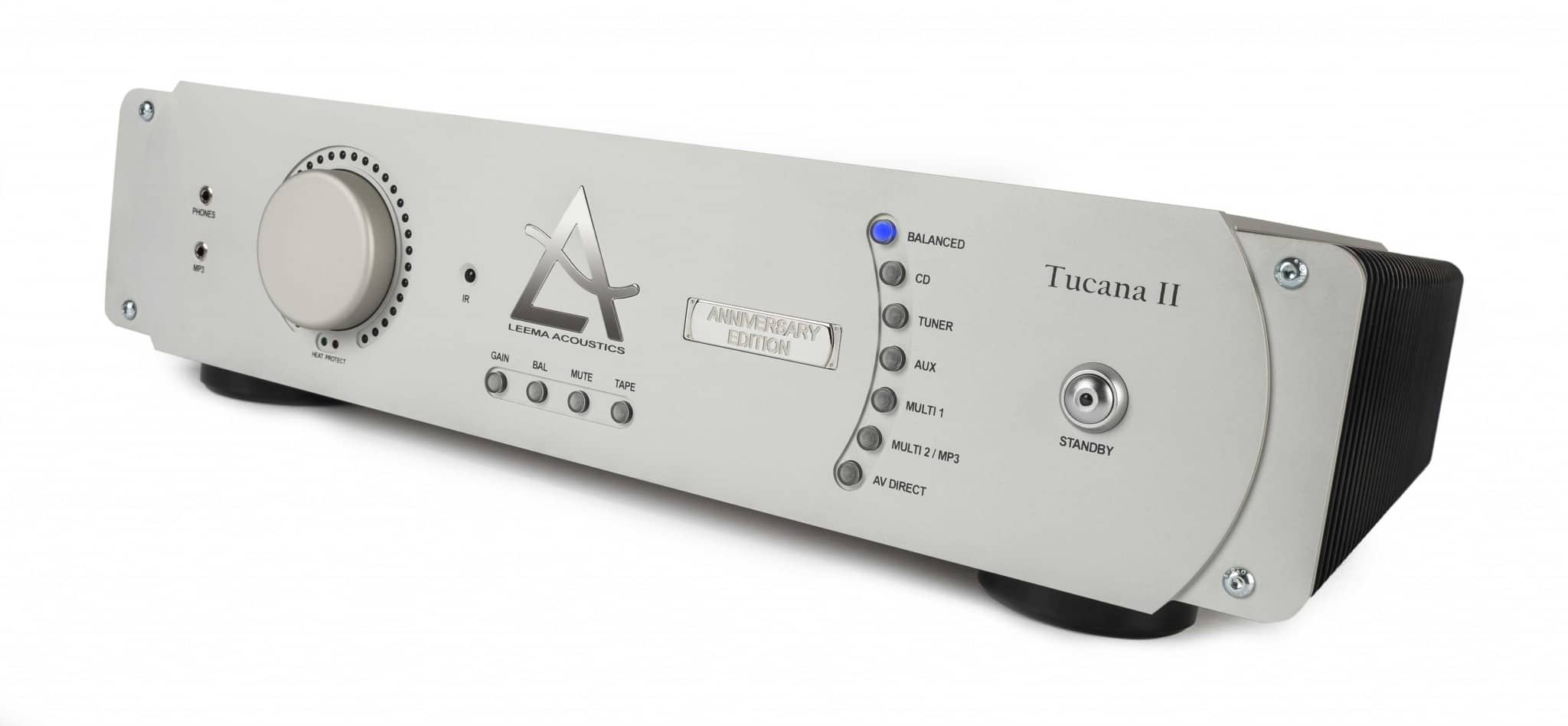 Leema Acoustics has launched the Tucana II Anniversary Edition integrated amplifier
It benefits from a number of aesthetic enhancements including a new front panel with a machined and chrome-plated solid billet Leema Delta logo and 'ANNIVERSARY EDITION' badge.
Internally, the new amplifier features upgraded printed circuit boards with twice the amount of copper. All relevant capacitors have been upgraded to Nichicon's MUSE Series and the PCB-to-speaker-terminal wiring is now Leema's new Reference 2 cable which features 16 woven cores plus multi-strand high-purity copper with individual strand silver-plate.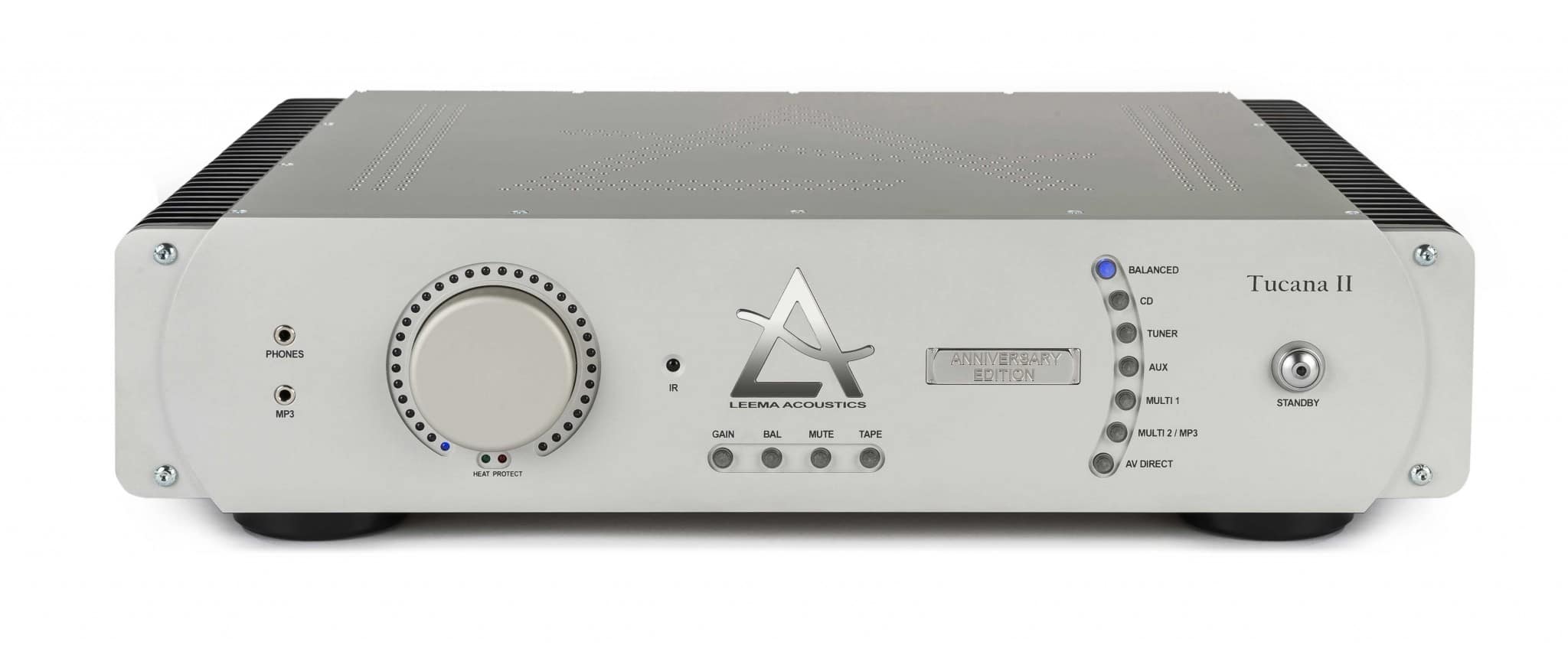 As with the previous Tucana II, all transistors are hand-selected and precision-matched in amplifier sets. The power amplifier transformers are Noratel 'xtra quiet' units. As with its Constellation Series stablemates, the amplifier is supplied with Leema's new Focus remote.
In a further nod to the amplifier's special edition status, Leema has included a number of additional documents. Each amplifier will be supplied with a 'passport' integrated into the manual, where the three key stages of production are signed off by the engineer responsible along with measurement results.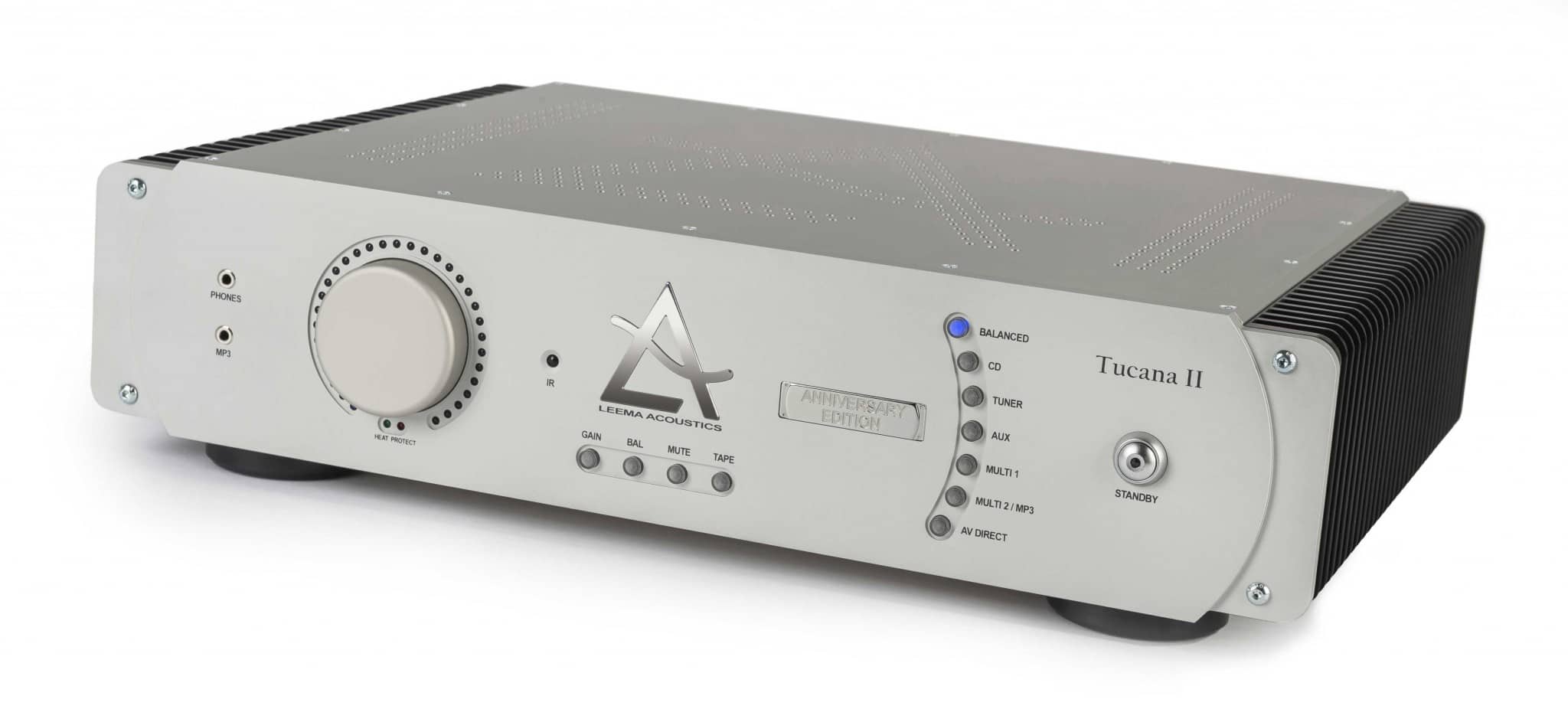 Like its predecessor, the Anniversary Edition also features a 3.5mm front-panel input, fixed gain input for A/V connections, balanced XLR inputs as standard plus a dedicated headphone output. The user interface offers balance control and individually adjustable input gains, both of which were originally developed for the Reference Series Pyxis preamplifier.

Full LIPS implementation (Leema's proprietary communication system) allows for system integration with other Leema products and home automation systems. Finishes include black and silver. Price is £4,995.
For more information, click www.leema-acoustics.com or access this new video HERE