The Article
True or Falsetto? Talking to Frankie Valli
23rd November 2015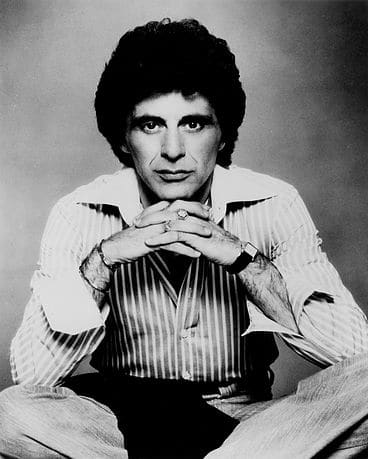 The subject of a play, a film and multi-CD retrospective, Paul Rigby talks to the original Jersey Boy, Frankie Valli
"Had I not made it in the music business then there was always a risk that I might have turned to crime. Most of the people that I grew up with were not college educated. There was no one funding that. If you didn't make it one way, you made it the other way. You either got mobbed up or joined the army."
It's easy to let the glitz and the glamour and the famous falsetto blind you. Behind the dickie bows, the turtle neck sweaters, the clean-cut image and the reassuring smiles, there was a hard edge to Frankie Valli & The Four Seasons.
"I grew up in an area, the main city in New Jersey, Newark, and the neighbourhood I lived in was a crime area. Organised crime at that. In those days, organised crime owned all of those bars we worked in. I got to know a lot of them, never really knowing what they did. I never wanted to get intimately involved."
Being 'involved' was dangerous. Being overly friendly could also be potentially dangerous. So Valli was cautious.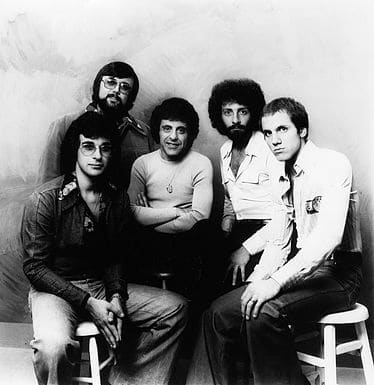 "Any time someone came to me and said that they wanted to do something for me, I gave them a 'No, thank you.' I wanted to be in control of my own life. That was really important."
That wasn't the only reason, though. Valli was just terrible at being told what to do.
"I probably would have been hurt or killed," he said.
Of course, this experience from his earlier life was to be invaluable when he was asked to guest star as Rusty Millio, a capo in the Lupertazzi crime family, on that award-winning TV programme, where just about everyone was "mobbed up", The Sopranos.
"I had a good feel at what that was all about. A lot of the Soprano-type characters were like people that I knew. I worked in their bars and they came to see me when I played. They were good tippers. I can remember working the Copacabana club, at that time, and half the room was filled with wiseguys."
Little was known about Valli's past, including the above, before the creation of the Tony-award winning 'play' of the band, Jersey Boys, which was adapted by Clint Eastwood as a film and released in June 2014.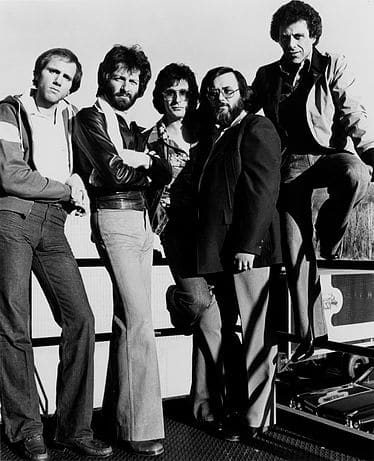 "I always had this feeling that there was a lot about the Four Seasons that the public did not know about. The fact that we had a couple of members of the band who had served some time in prison. These are the things that we never talked about during our early years of success. We were afraid that, if it ever got out, then the record companies wouldn't sign us and the radio wouldn't play us so we went through this whole period of not talking about how we grew up and so on," said Valli. "As time went by and we got into the '70s and '80s, we saw all of these artists getting arrested and becoming famous afterwards." Hence, Valli saw no point in keeping secrets and a stage vehicle was seen as the ideal focus for the group's revelations.
Valli was determined not to ape other stage productions and use the event to merely showcase their music, "It has to be about your life and things the public doesn't know about," said Valli. "Unless you are revealing, you shouldn't do a story about your life. You have to tell the bad things and the good things. When the time came, (songwriter, partner and Four Season member) Bob Gaudio and I sat together and he said, 'You sure you want to do this?' I said, 'Yea, I'm sure.' He said 'You know, in that case, we have to tell everything.' I looked at him and said, 'At this point in our careers, I don't think that's it's important any more. Hiding anything. I'm not concerned.'"
Jersey Boys takes four different points of view, from each member of the group and it's quite a story.
From Valli's angle, his influences began as a child, as his mother took him to watch Frank Sinatra at the New York City Paramount Theatre, "Although my musical education came from listening to other people sing. Everyone from Nat King Cole and a lot of early R'n'B such as The Orioles, The Ravens, The Clovers plus Little Willie John, Sarah Vaughan, Ella Fitzgerald and more."
It was at this time that Valli (born Francis Castelluccio) found that he had a tremendous vocal range which, critically, survived puberty, "It's different for everybody but I've become quite amazed at the ability of the vocal mechanism. In terms of the falsetto, if it's designed to be in the song and it fits, then it's terrific. I don't think it works on everything."
Intriguingly, however, Valli generally only uses the falsetto when singing with the Four Seasons. For most of his solo hits, it's nowhere to be found, "Falsetto is a great tool to have, if it's not overdone."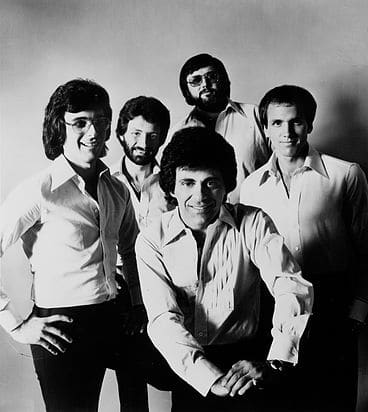 As Valli grew, he hung around the brothers, Tommy and Nicky DeVito and Nick Massi, who had formed a musical combo, "I lived on the Newark-Belleville line in a Project. I spent half my time hanging out in Newark and the other half in Belleville. I hung around a place called Silver Lake. Sounds like a resort…but it wasn't, furthest thing from it. I have fond memories though. Lots of motorcycles, re-done cars, pool halls, everyone hung out at the diner… The three guys had a group called The Variety Trio. They used to play at the club on Belmont Avenue in Belleville, called the Belle Brook."
Valli was a regular face around the pool rooms. When he and Tony DeVito would get together, they would sing. During his local gigs DeVito would call Valli up to the stage to guest spot. This pleasant routine was disturbed rather, when Nicky DeVito and Nick Massi were arrested for one of many small time robberies leaving Tommy DeVito to twiddle his thumbs. So Valli and DeVito paired off as an occasional act.
"DeVito got into country music, appearing with Texas Jean Valley, a girl singer. Impressed with my voice, she introduced me to a publisher who was also in the management business. I sang for this guy, he liked it, I made a record, it got regional play and Tommy DeVito played on the record. Meanwhile, the other guys came out of prison, we reformed as a group with me part of it. And away we went," said Valli. Grateful to his mentor, Texas Jean Valley, Frankie changed his name, ultimately tweaking it to 'Valli' from numerous variations of 'Valley'.
Now performing as The Four Lovers, the group believed that they were doing nothing but feeding the general public. The working man. The guys who hung out on street corners, "We lived in, what was considered by others, as not the best parts of town. To us, where we lived was terrific. We loved it, growing up the way we did. That's the kind of music we tried to make. We had a chart record, we did the Ed Sullivan Show three times, toured the world and worked locally for a long time until we recorded Sherry. Then we decided to change the name of the group to The Four Seasons."
Before Sherry could even be created, though, a critical event had to happen. Valli had to get together with Bob Gaudio.
"We were both on the road, promoting our own records," said Valli. "He was with a group called the Royal Teens, singing a song called Short Shorts. I wasn't terribly impressed with the record but it was a hit. I'd already briefly met Bob but saw him again through friend, Mike Petrillo, and Joe Pesci (yes, that Joe Pesci). Bob played me a bunch of songs he'd written at his house. I said to myself 'This is what I need, a songwriter who would write songs for me.' At the same time, he was thinking, 'This is what I need, a singer to sing my songs.'"
They became a partnership on a handshake, "The most difficult part of the partnership has not been Bob or I but the two other guys in the group, although it had nothing to do with them and didn't affect them. I have the feeling that they resented it. Even though everybody got what they got. For Bob and I, everything he wrote and recorded, I shared with him and everything I recorded, he shared with me. Even stuff that I recorded, the other members of the Four Seasons had a piece of what I did."
Not a fan of the spotlight, Gaudio would eventually do a Brian Wilson and retreat to the studio. Writing and producing for the group but also for other artists such as Neil Diamond, Barbra Streisand and Frank Sinatra.
Despite the singles success of Valli and the group (combined, they were the fourth most successful pop singles act of the '60s), the outfit was heavily criticised for not adopting the LP format, like other bands such as The Beatles, Beach Boys et al, but remaining as a singles band, "First of all, we were never with a major record company at that made a big difference. Most of the companies that we were with were not album companies. We were considered a pop act. The critics came along and decided which acts were the best…like they knew everything. We can go back and most of the pop people are still working. Most of the people the critics thought were the greatest, have disappeared. I thought that Genuine Imitation Life Gazette (a wildly inventive concept piece from 1969) was a brilliant album, a great departure. I remember Rolling Stone saying that, if anyone else had have released that album it would have been a smash. I believe that, however, if you're a singer then you should be able to sing any kind of songs. The critics favourites tended to sing one kind of music. They couldn't sing a Cole Porter song, for example."
Valli thinks that a singer should be talented enough to tackle any sort of song. This belief has sometimes got him into deep water, "After Sherry, Walk Like A Man and Let's Hang On, I went in and recorded Can't Take My Eyes Off You. That was a major, major step for us. A proving ground. We had a tough time getting that record played. It was so different. They said, 'Well, it doesn't sound like Frankie Valli.' So I said, 'What does Frankie Valli supposed to sound like?' Again, that's what's it all about. Singing different things. I like the variety."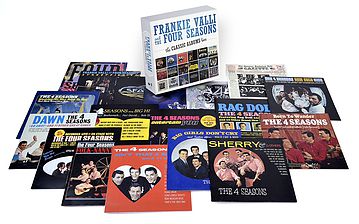 FRANKIE ET AL: BOXED
The recently released Classic Albums box set arrives as a solid, clamshell affair, it includes 18 albums, each in a card sleeve. Though packed with brilliant music and offering excellent value for money, the package does rather skimp on extra textural information. There are LPs which you will not find in this box set, either, such as best-selling The Four Seasons' Greetings (1962); top quality hits compilation, Edizione d'Oro (1968), that provided alternative song versions, the excellent, Motown-produced, Chameleon (1972) and Reunited Live (1981).
"That Motown LP was one that we never really got back," said Valli. "I would like to have it back. I'd be willing to buy it back if that were possible. In most cases, we own all of out own masters. What we've tried to do with this box set is put together something that would take you right from the beginning, presenting the albums in their original form. Back in that time when people bought albums, they didn't actually buy too many albums, they bought the singles. There have been so many wonderful recordings that have been lost because they have been put on albums that nobody ever heard."
Also look out for the similarly designed Frankie Valli — Selected Solo Works, which covers his solo career from 1967-1980 and includes eight albums plus the 2CD collection, Audio With A G: The Music Of Bob Gaudio, sometime Four Seasons member but later a writer/arranger/producer for the group. This set includes his works for the latter plus the likes of Frank Sinatra, Nina Simone, Diana Ross and more.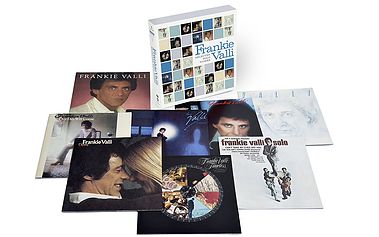 SEASONAL RARITY
If you are a dedicated fan but have yet to attend a Franki Valli & The Four Seasons concert, be aware that the group offers a unique CD for sale that can only be bought at their shows. Called Frankie Valli's Faves it offers, "…a bunch of album cuts, in most cases. I went through several albums," said Valli. "For example we recorded a song called The Night, a big hit, that we recorded for Motown. That is, we had a hit 20 years after we recorded it. My feeling has always been that, if something's great, it has that kind of longevity. It doesn't matter when you put it out, it can be a hit. It was never the hit in the US that it was in the UK. In the Faves CD that's one of my most favourites. We also did a rendition of Walk Away Renee that I absolutely loved. I also have a rendition of By The Time I Get To Phoenix on there plus Eleanor Rigby. I would like for the public to be able to hear some of those songs that could have been hits but just slipped away."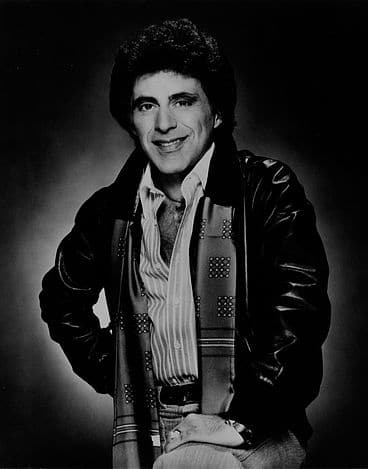 VALLI ON…
…losing two daughters
Celia who fell to her death from a fire escape and youngest daughter, Francine, to an unintentional drug overdose: "If you are a survivor, you learn to cope. You also have to think about the people who are here and the effect it has on them."
…his three divorces
"I'm basically married to what I do. It takes a certain kind of person to get that."
…his height
"Never had a problem with it. I've gone out with women taller than myself. I'm about 5' 6". Although…we went through a period in history where everyone was wearing platform shoes. That was terrific, I grew by three inches! As long as I can please an audience, I don't care if I'm two feet tall.
Solo ventures
"I never wanted to be a pop singer. I was more interested in jazz and R'n'B. I wanted to do real songs by great composers of our past. I wanted to cover all of these great songs. When solo, the songs I sing don't fit into The Four Seasons catalogue.