The Article
TRESOUND 1 FROM TRETTITRE
25th April 2023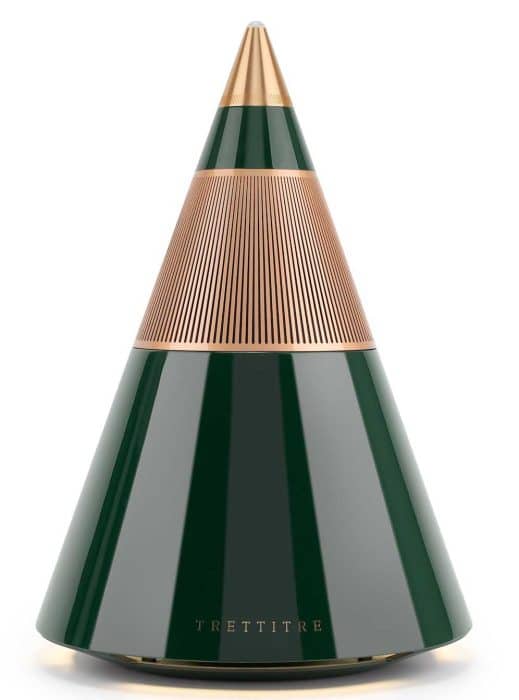 A rather unusual Bluetooth speaker that offers a cone of sound, Paul Rigby streams his socks off
Let's address the design first shall we? Which, I'm sure you will agree, will be the centre of any conversation at parties.
The upside down ice cream cone known as the TreSound 1 is available to buy direct from the company. The company will ship to many countries direct but I would advise a quick look to see if yours is in the mix. Price? I have a dollar price of $699 (although a $50 coupon can be applied), a pound price of £599 and a Euro price of €599 but this time with a 5% coupon. So do your research depending on your territory.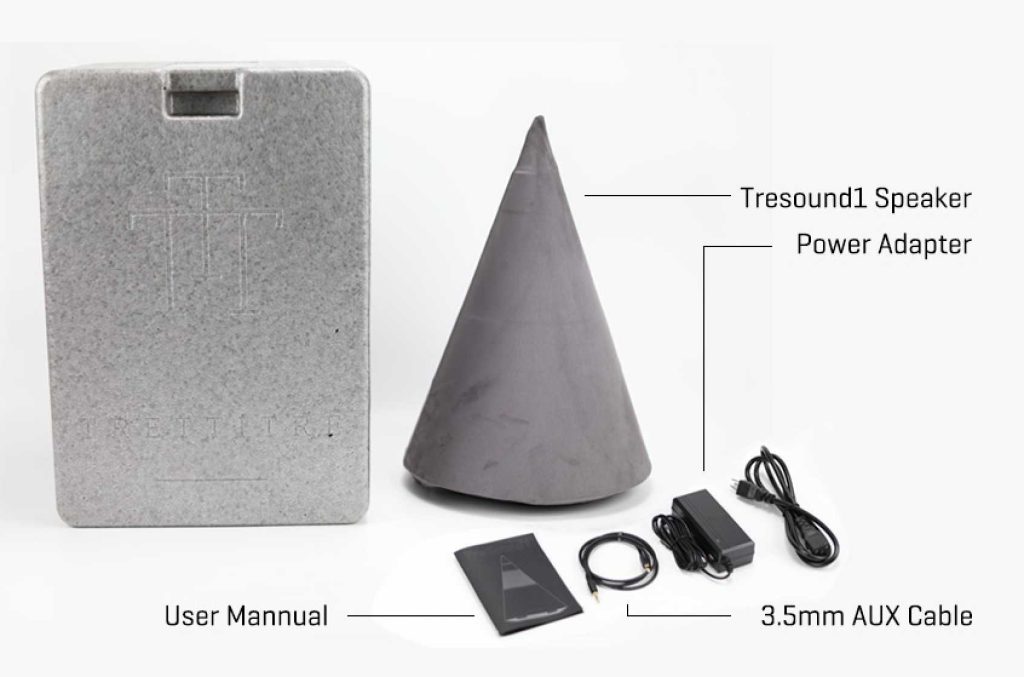 This large, cone-shaped speaker emerges from its foam case packaging shell and features a shaped MDF cabinet with a 4-coat, piano-gloss lacquer finish that sits 457mm high (18in) and expands from its tip down to a 304mm radius at the base.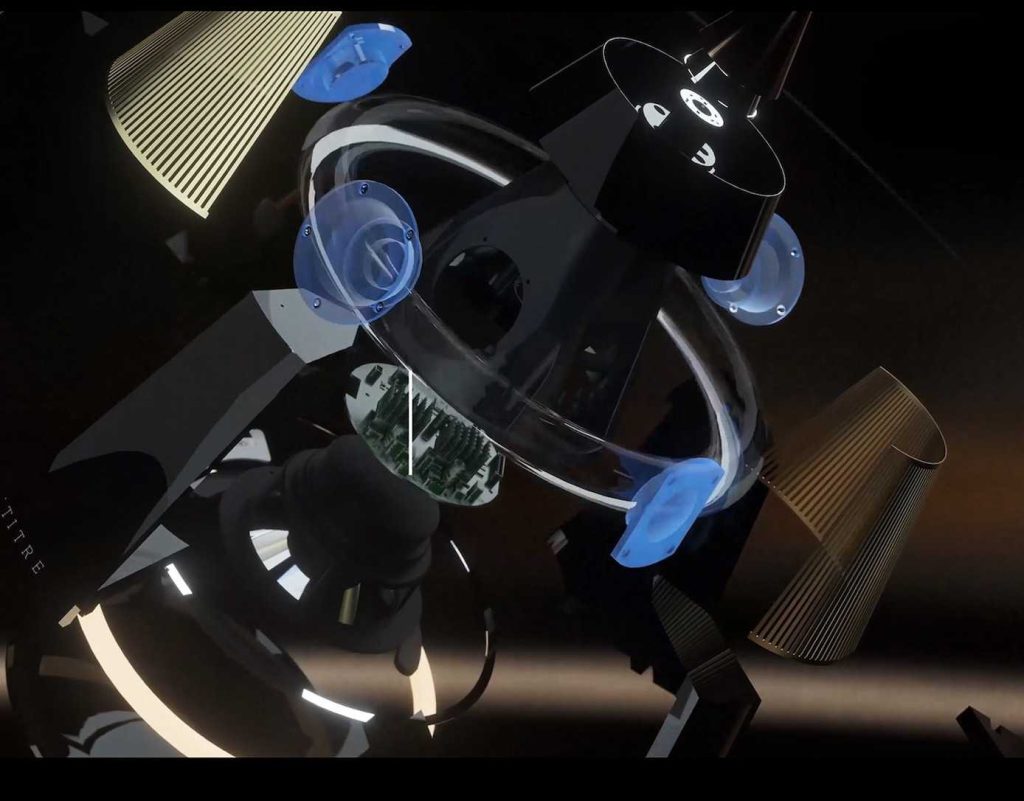 And that base should be placed on a table top surface or similar, it is needed to enhance the bass response. For testing? I propped it on a large speaker stand.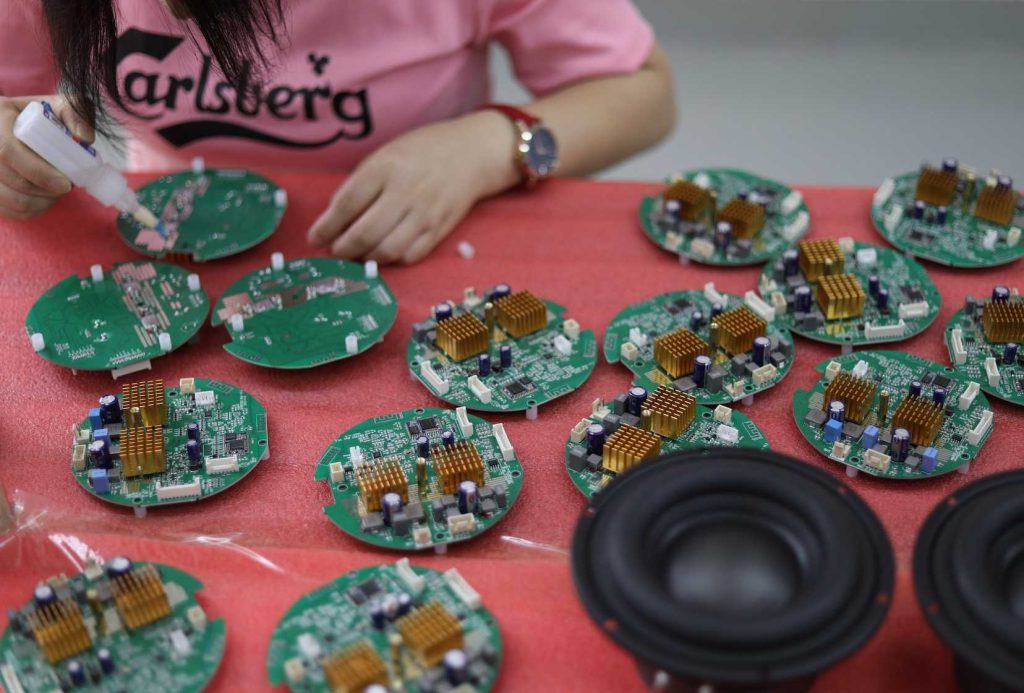 Inside this Bluetooth 5.1 device? You're looking at a pair of fairly large, 32mm (1.25in) silk-dome tweeters plus a pair of 57mm (2.25″) mid/bass units.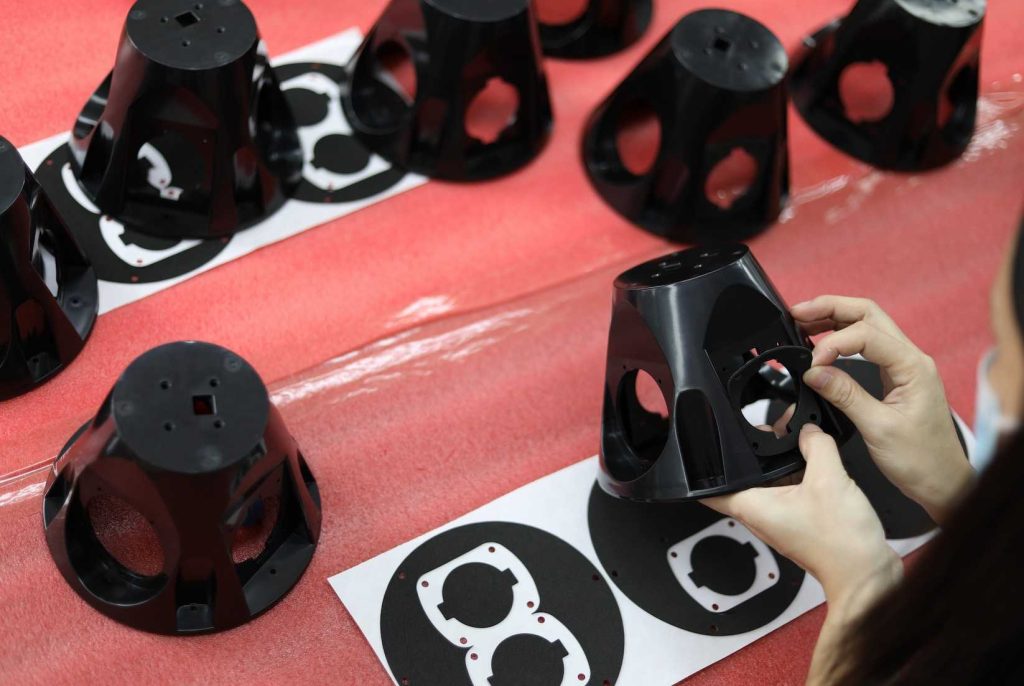 A silver-coloured metal grill surrounds those speaker units. A larger, 165mm (6.5") subwoofer with a 2-layer compound paper cone has been integrated to improve bass response. That sits at the bottom. The drivers are pushed via a Class D amplifier.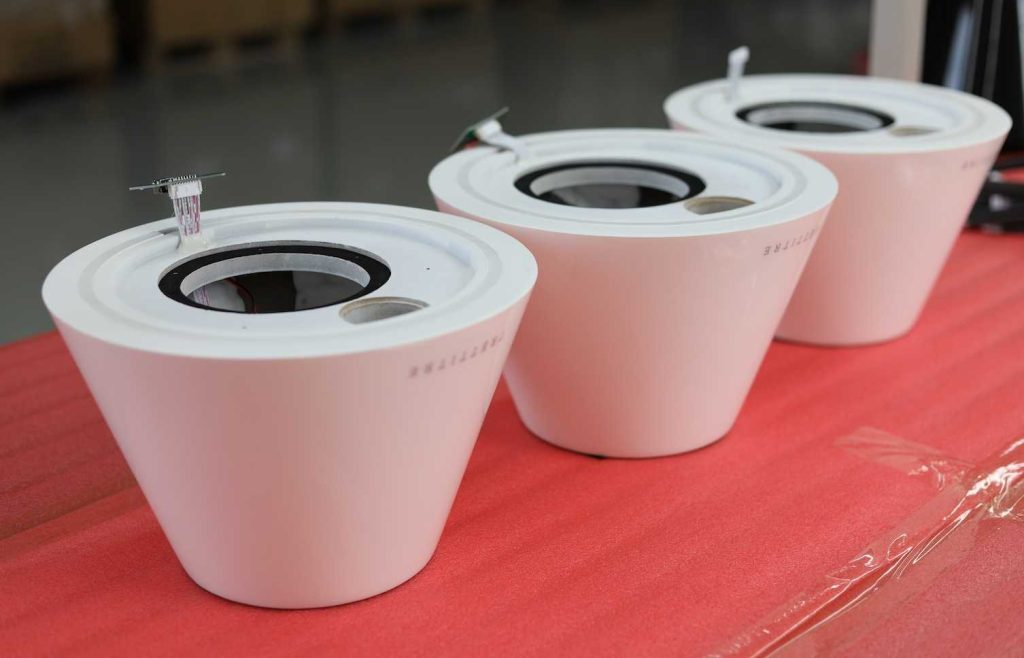 Weighing it at almost 6kg (or just over 13 pounds), the unit feels weighty but solid. Nothing wobbles or shakes. The build quality is pretty good, I must say.
FULL CIRCLE SOUND
That sound output is notably 360 degree. Hence, placement will be less of an issue once in place and you shouldn't lose the thrust of the sound if you walk around the room.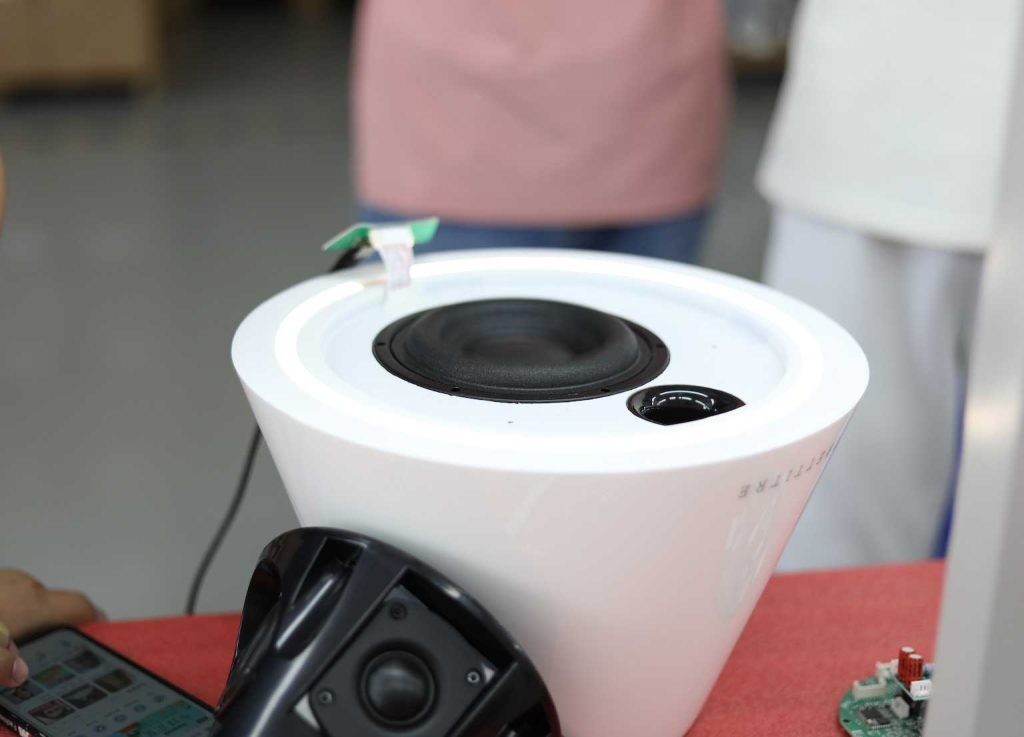 You are provided with a switch-mode power supply. That is a barrel plug connected to the supply via a thin cable and then a large IEC cable plugs into the supply and then to the mains.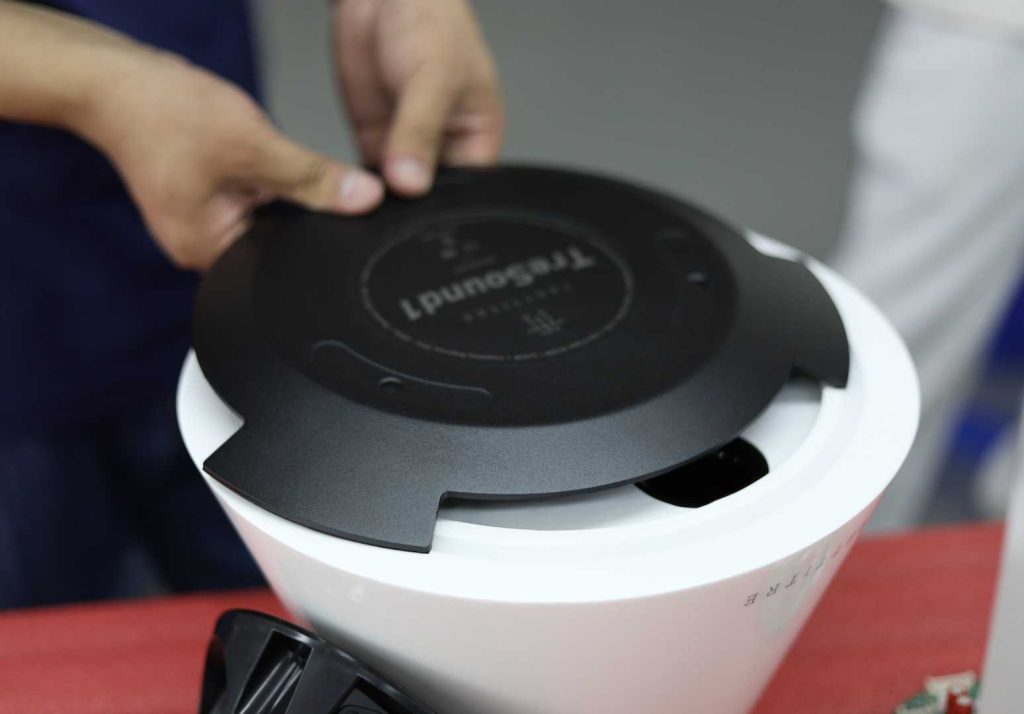 So you will have to position this one at the side of the room. It's not a cordless design. You also get a minimalist manual and a soft cover for the speaker. 
Once in place, you switch on by rotating the point of the cone whereupon a light at the top flashes giving Bluetooth connection information. The same control handles the gain. As the promotional video says, "One knob fits all." Sigh.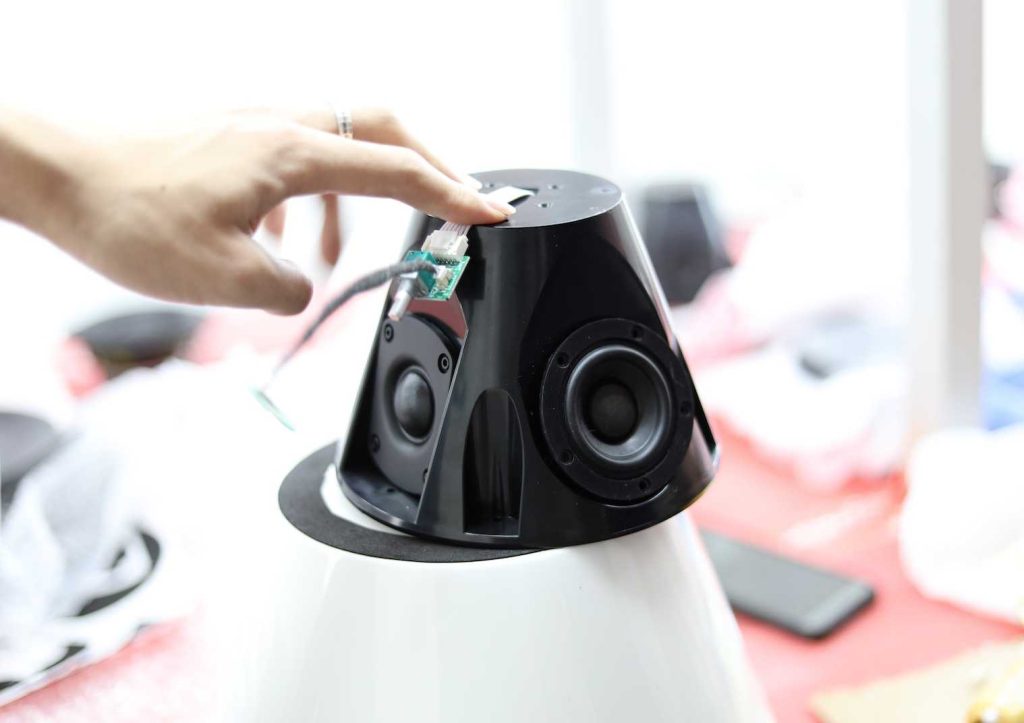 It's at this point that you can pair to a Bluetooth device using aptX. PCM sound is supported at 24bit/96Khz.
Next to that power socket on the rear – if you can have such a thing on a cone – is a 3.5mm auxiliary socket to plug in other devices.
Oh and the base lights up when in use to add an aesthetic touch. Although, in audiophile terms, I would bin that option immediately due to the risks of high-frequency noise.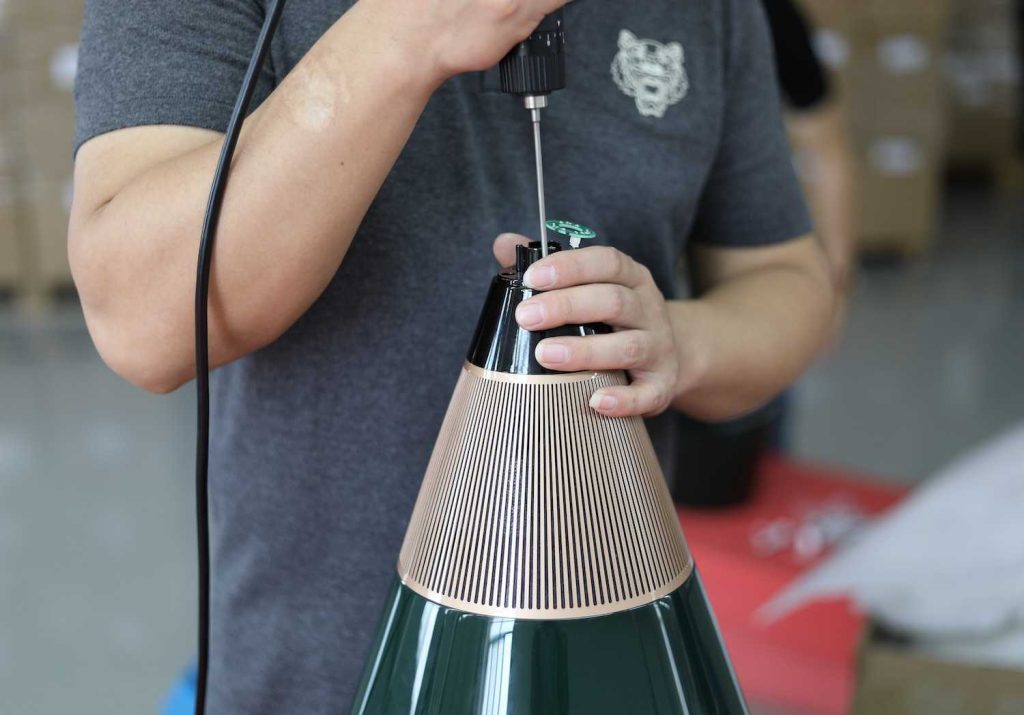 So how does the TreSound 1 sound?
SOUND QUALITY
I wanted to compare this Bluetooth speaker with something in a comparable price bracket so picked on the new Sonos Era 300 plus the older, smaller  Cabasse Swell. Yes, the Sonos focuses a lot on Wi-Fi but it also serves as a quality Bluetooth speaker.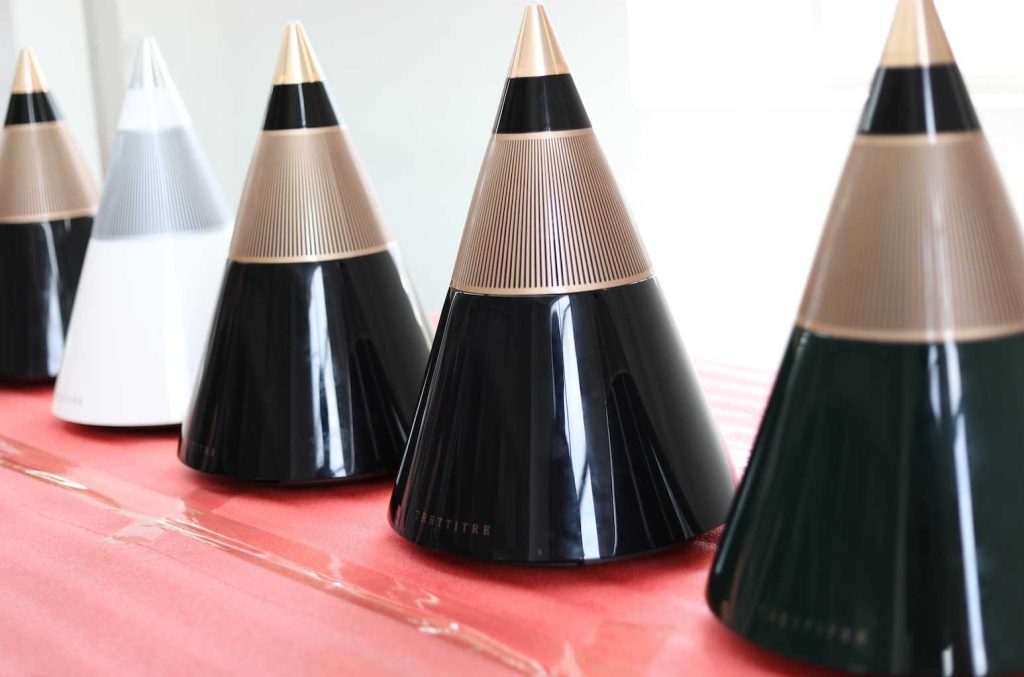 I played a variety of music from Tom Waits, The Doves and Miles Davis. Let's start with the bass which was impressive in terms of weight and heft but also mobility. There is very little bloat around the bass which surprised me. I thought this unit would add some bloom. Bass guitar was present and correct while bass notes around the piano added a sense of resonance and real presence when that instrument reached down that far.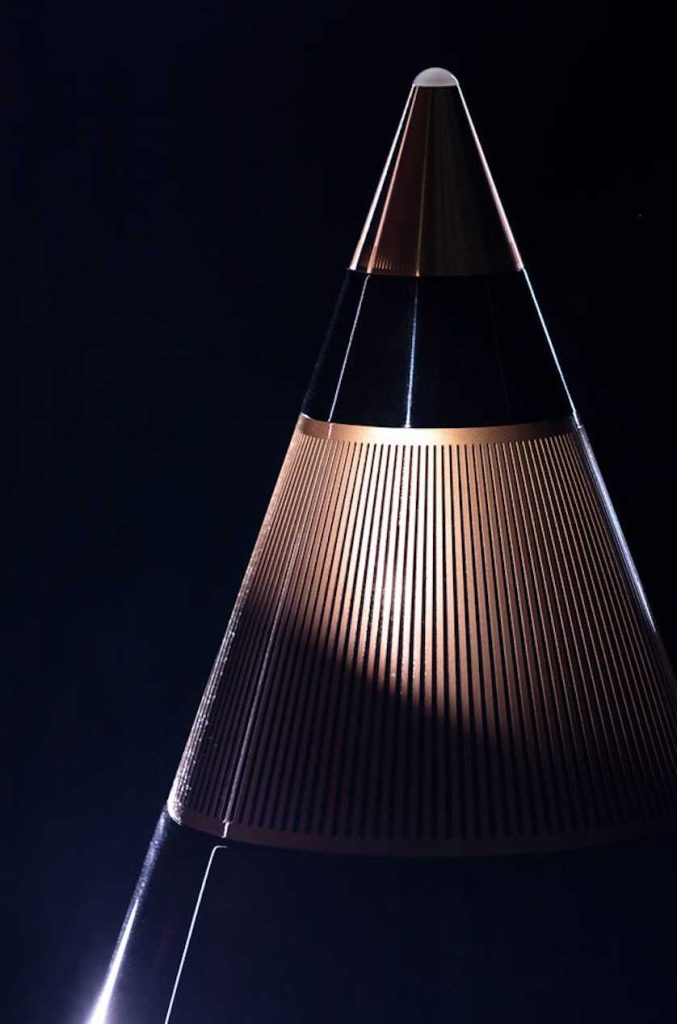 The subwoofer on this unit offers sterling service because, in addition to the low-end response, it proved to be nippy around the soundstage. This helped the twangy effects of the bass guitar within Tom Waits songs but double bass within the jazz-based Miles Davis tracks. More, it supplied The Doves' rock tracks, at 24bit/96kHz with a real threat and a sense of impending doom. 
BASS ENHANCED
The issue I had with the TreSound 1 was the upper frequencies. Both midrange and treble sounded detached from the bass. This is actually a general issue that I sometime have with subwoofers. The mids and treble here sounded a little recessed and disconnected from the confident bass output. As if they were coming from a different speaker, sitting alongside. Which they were, to be honest but I shouldn't have noticed.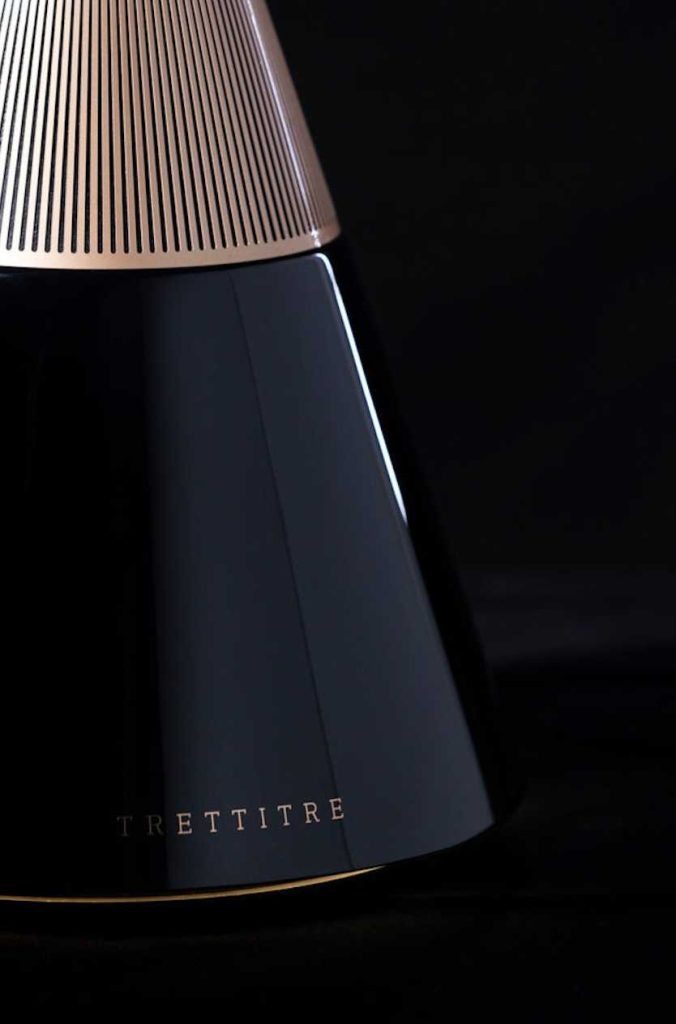 In comparison, the Sonos had a warming, friendly bass-enhanced output but even that was more balanced than the TreSound 1 while the Cabasse, too small to provide mega bass, did provide more clarity around the mids.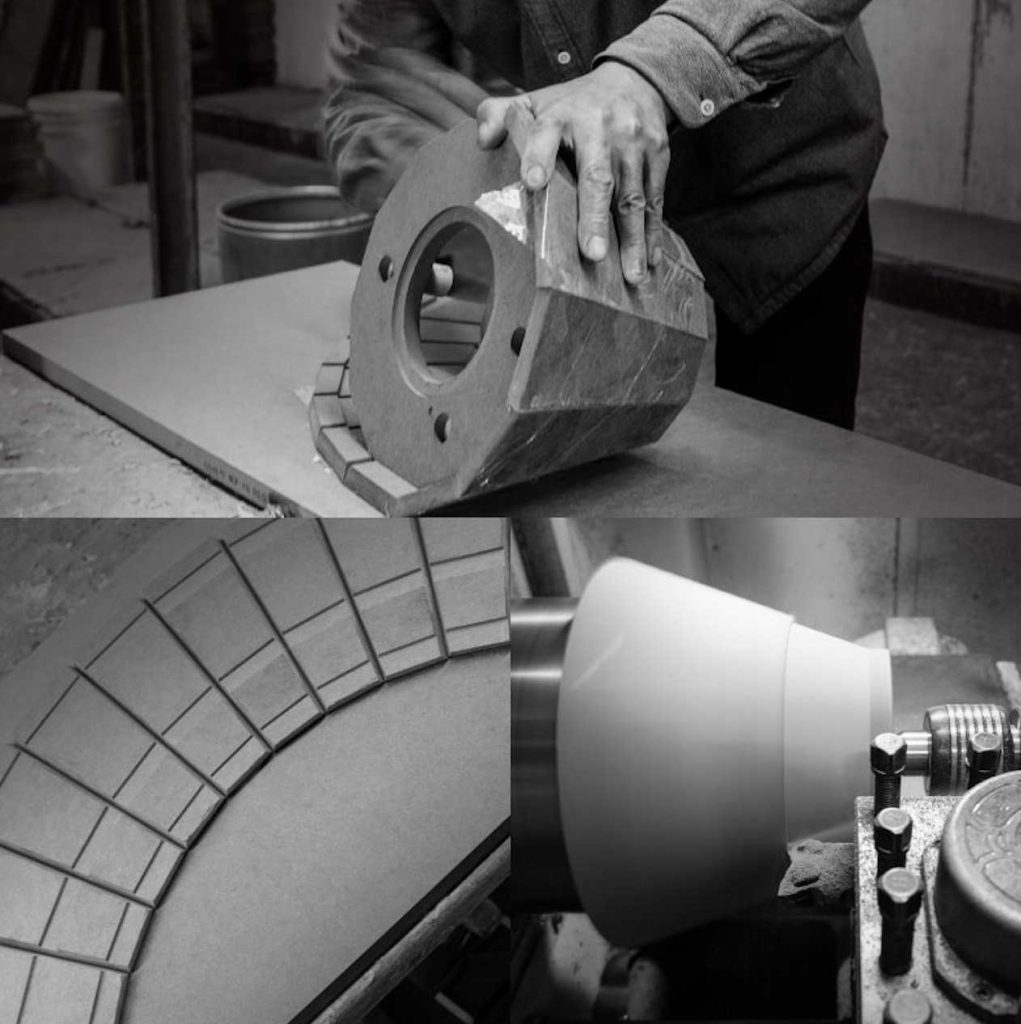 The mids on the TreSound 1 seemed to belong to a different sonic picture, in fact. And one that was situated a few feet behind too. As if they had further to travel. Hence, they had a bit of a hollow sound to them.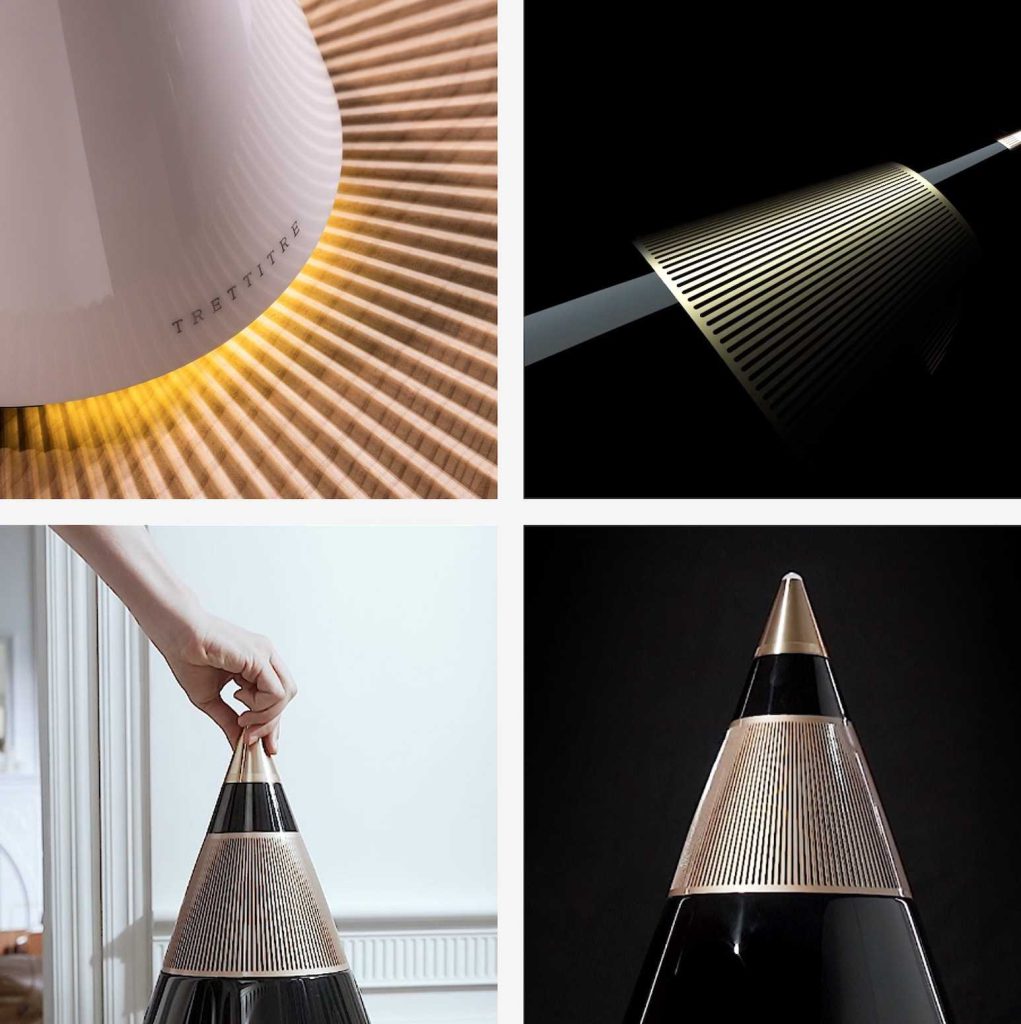 Tom Waits bass-growl at 24bit/96Khz did work well via the TreSound 1. The subwoofer getting into the grit and grain of his vocal. Although the backing instruments, a piano, violin and more were a little flat and two dimensional.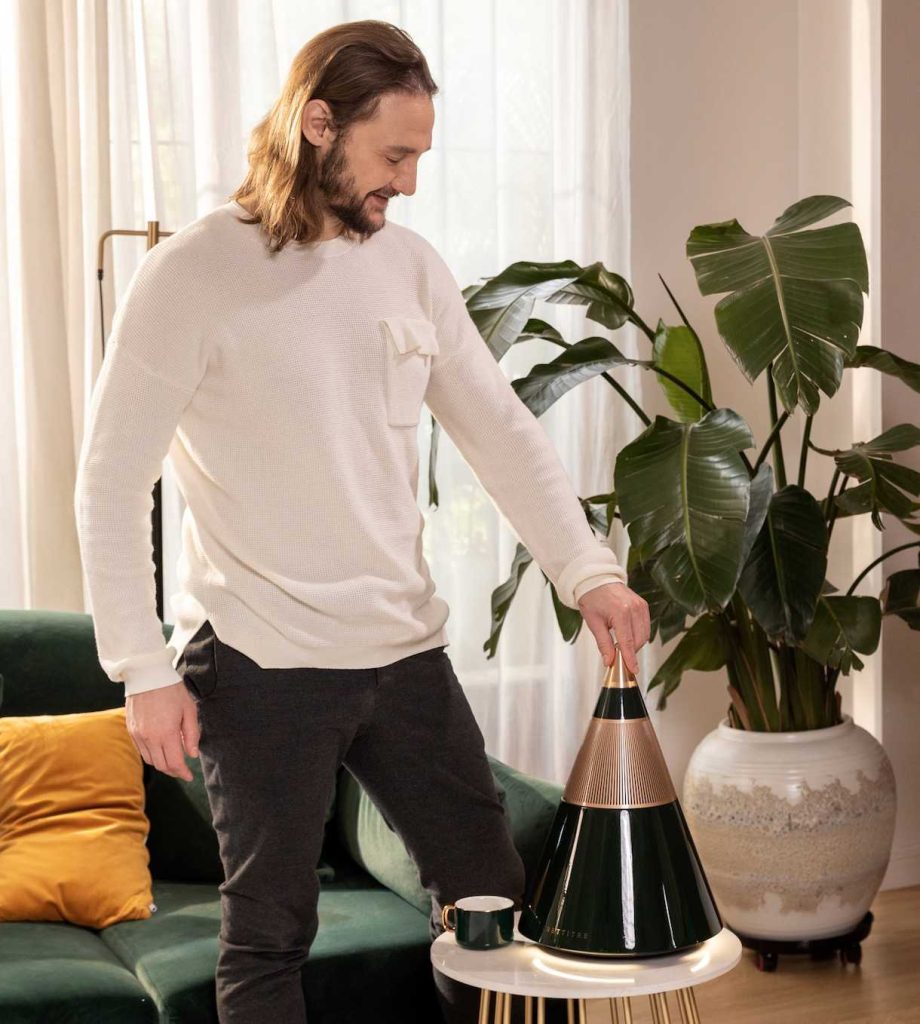 Hence, Miles Davis In a Silent Way (24bit/88.2Khz) sounded rather thin in midrange and treble terms with a slight midrange edge around the upper mids and treble during crescendos. Jazz lacked any real insight or texture. The sound was very pleasant, there was nothing egregious here but there was little meat in informational terms. 
CONCLUSION
The Trettitre TreSound 1 offered a dose of Marmite in aesthetic terms. This is not a bland box you can hide in the corner of the room. The TreSound 1 is aggressively designed. It's in your face. It either reflects your design style or not. And if not, why buy it?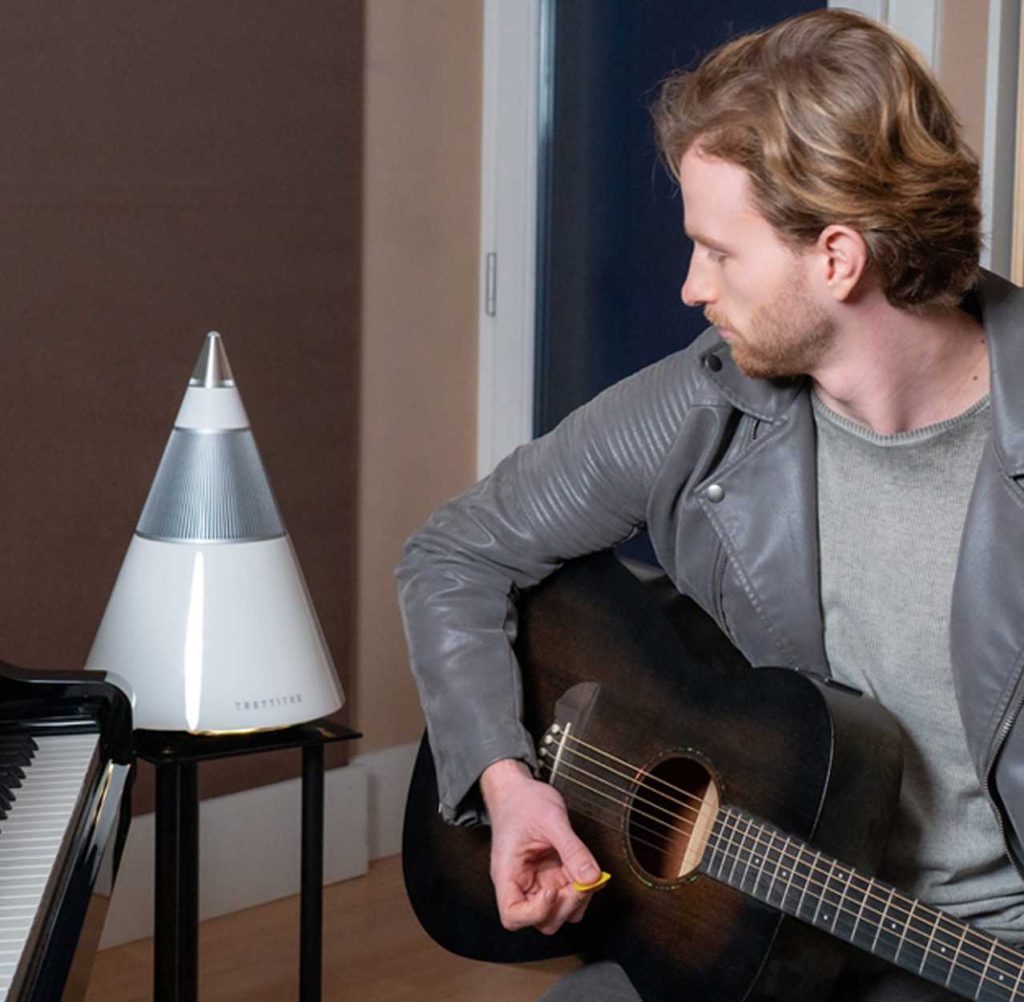 Easy to install, the TreSound 1 is an effective plug-and-go device without any complications or techie traps for the unwary. It's very easy to use.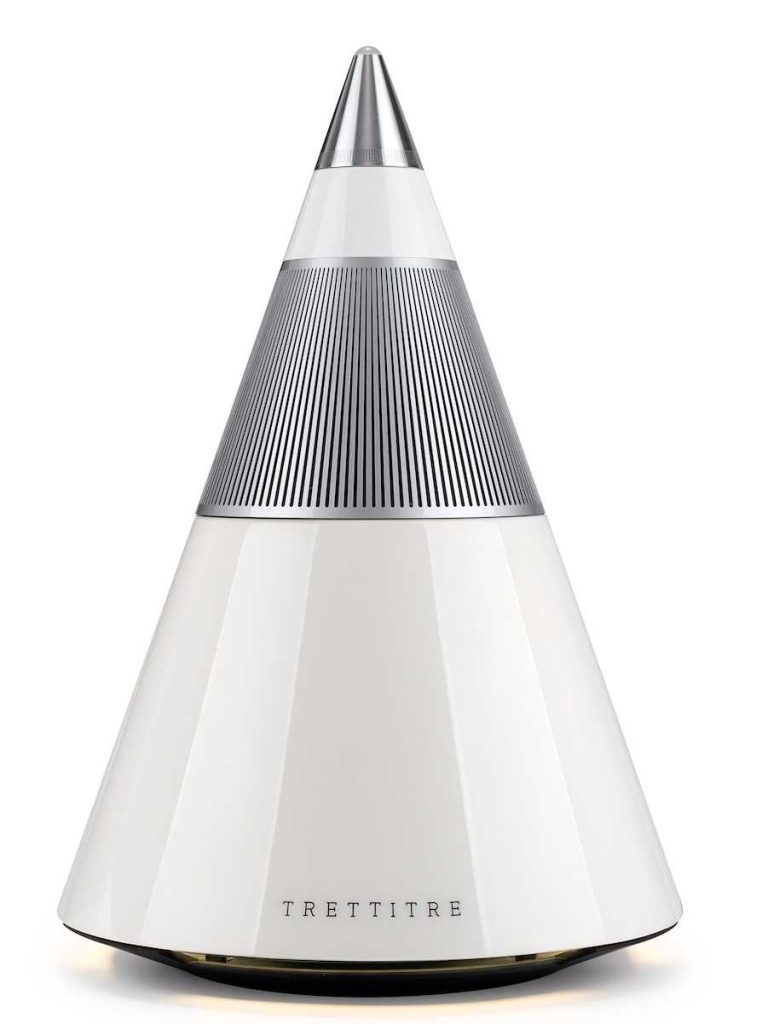 Sound is decent, it has its moments and is certainly not bad but I wouldn't call it impressive. In bass terms, the Trettitre does a great job but the sound as a whole, with midrange and treble in the mix, never truly hangs together as a balanced entity. Both midrange and treble have their issues.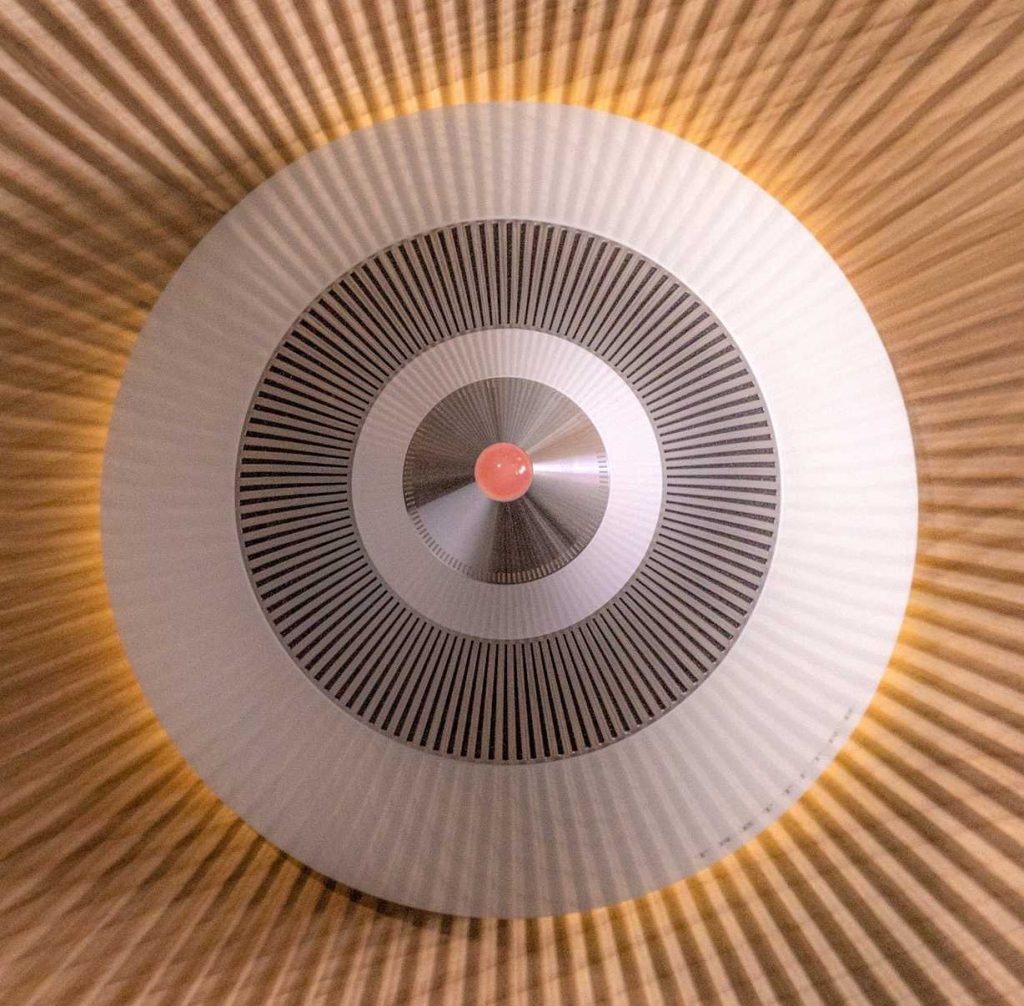 I would recommend this one for those into rock and electronica and for those who like to listen to music at party levels. If that's your music bag then give this sonic rocket a close look.
---
TRETTITRE TRESOUND 1 BLUETOOTH SPEAKER
Price: $599
Website: www.trettitre.com
---
GOOD: easy to install, easy to use, bass response, build quality
BAD: upper frequency disconnect, challenging aesthetics, large footprint, edgy mids at high volume 
RATING: 7
---
REFERENCE
Sonos Era 300 Wireless Speaker
Cabasse Swell Bluetooth Speaker
Astell&Kern Kann Alpha DAP
Apple iPhone
Apple MacBook