The Article
Thomas Dolby: The Golden Age of…British Synth Pop
25th April 2017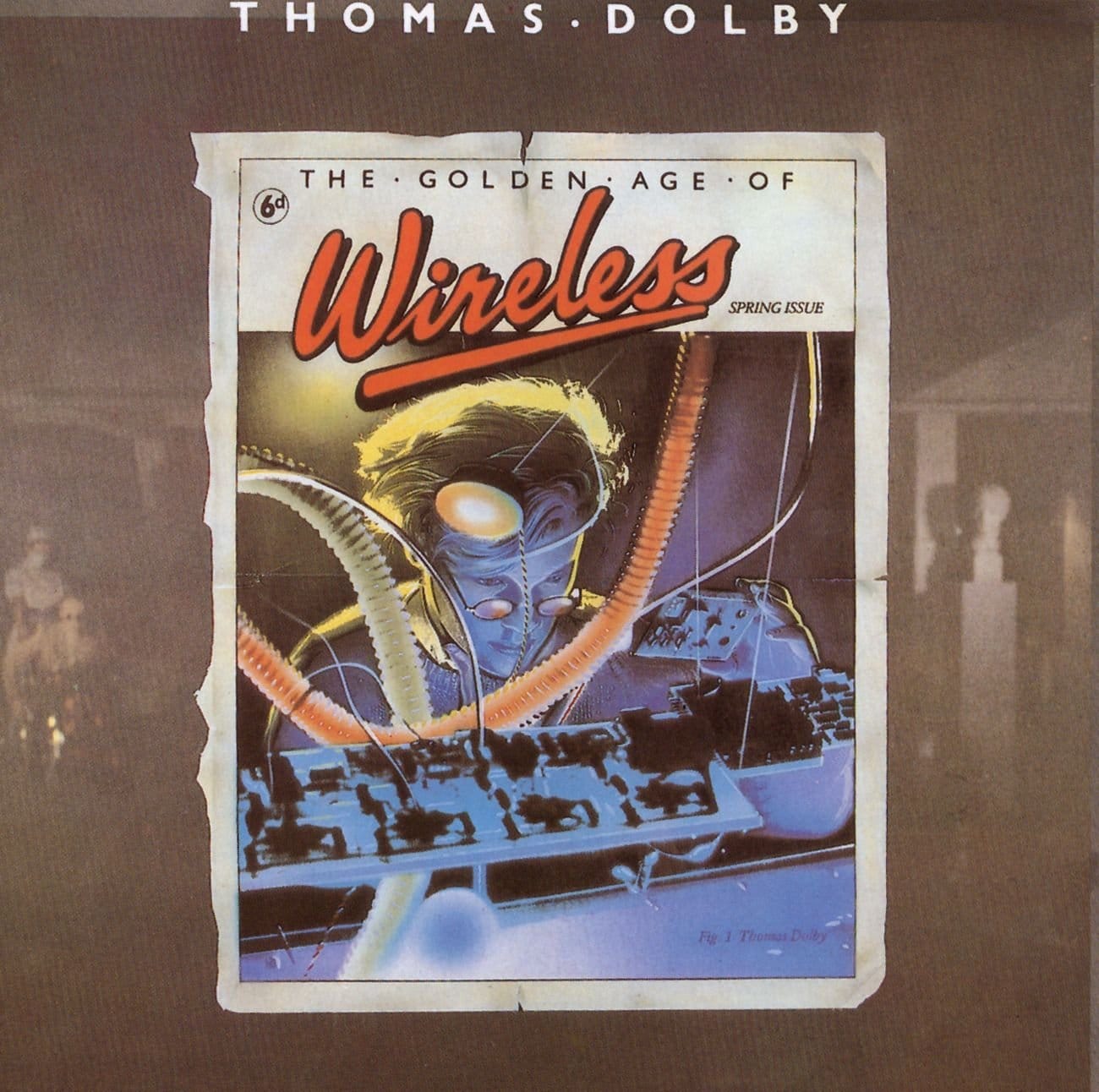 Title: The Golden Age of Wireless
Label: Venice in Peril
Do you remember Dr Magnus Pyke? He was all over TV when I was in my early teens. Pyke was a British scientist who had a successful career in nutrition as a branch of biochemistry and was later slotted into a media role because he, firstly, ideally fitted the role of the eccentric/mad scientist (with his alarming habit of waving his arms around when he talked) but also brought a popularist flavour of science to the TV public and was much loved for it.
He also became a pop star. Well, of sorts.
The reason was that he featured in the song, She Blinded Me With Science which became a hit single that arose from this unfairly neglected and supremely craft piece of synth-pop. Apart from the Pyke appeal, Dolby's attraction for youngsters like myself was his use of synthesisers, mechanical beasts that were still very much novelty factors in any song at the time. Dolby swathed his music in it and so was immediately allied to other 'synth' and electronic favourites of the time, including early generational Human League and Jean-Michel Jarre to krautrock influences from Kraftwerk and Tangerine Dream. Dolby had heaps of street cred, while his quirky, slightly Victorian dress edge blending with his John Lennon glasses gave him a distinctive image.
What made the album one of quality, though, was its broad writing quality. Unlike many albums from those who serve the charts with a hit single, this album didn't simply repeat the hit single in slightly tweaked clone formats. Wireless produced an imaginative swathe of synth pop replete with associated talents that gave the album a certain kudos. Take the single itself which featured Kevin Armstrong (who worked with Iggy Pop and Bowie) on guitar, Matthew Seligman (ex-Soft Boys) on bass, famous 'star' producer Robert "Mutt" Lange on backing vocals and co-production with Tim Friese-Greene (Hawkwind, Talk Talk et al). And then there was XTC's Andy Partridge on harmonica, Mute Records boss Daniel Miller on keyboards and even punk legend, Lene Lovich adding vocals of her own.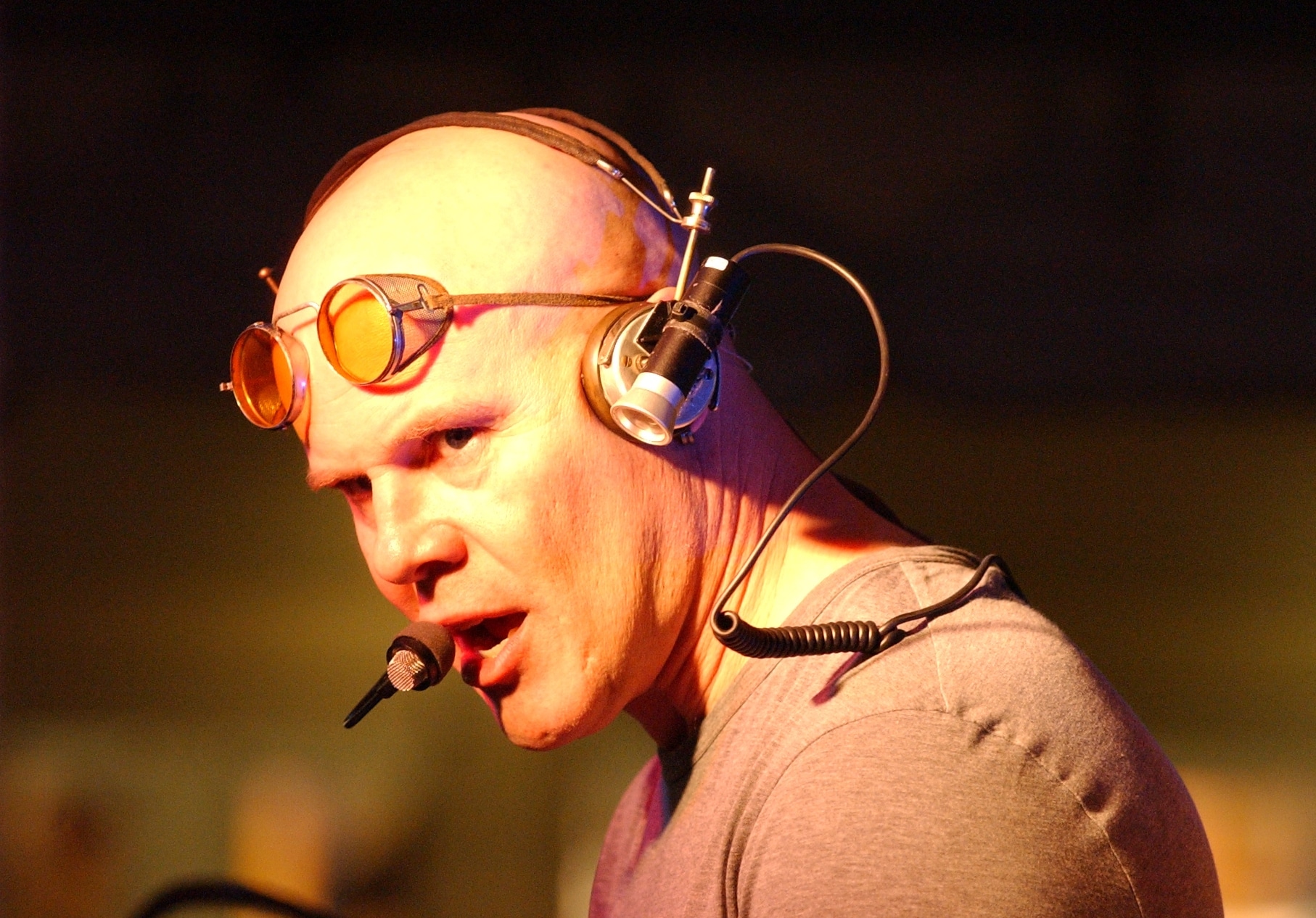 Dolby never offered annoying electronica, it was never twee or overly cute but he did position his work in a slightly more upbeat mode and was a lighter and more optimistic than some of his contemporaries such as Gary Numan. That said, Dolby did delve into darker subjects
"A lot of my songs speak to the uncertainty that surrounds technology," he said. "Even a romantic song like Airwaves is a post-apocalyptic love story really set in this very unstable, dangerous time when technology has failed us. Looking for sounds, I was drawn toward things that were evocative and atmospheric, that drew on the bright and the dark side of technology."
Another, rather darker, track includes one of my favourite songs from the album, the B-side to the Science hit single that struck a chord with many, One Of Our Submarines. As he described to The Electricity Club (www.electricity-club.co.uk), the song had a personal connection, "Lyrically, the inspiration for it was my uncle Stephen who served in a submarine in the Second World War and drowned in it. It was all a bit pointless because they weren't actually engaged in a battle, they were doing manoeuvres at the time so that's a bit of a tragedy.
"I grew up with this photo of him by the stairs in his naval outfit. My lovely dad, being a professor certainly wasn't an action man so I always looked up to my uncle as being the action man of the family."
"I thought about it as I grew up; you get older and your Boys Own illusion and the whole British Empire, Army, Navy, etc, you get a little bit more subversive and start to turn against it. So that was the background to the song. His death became a metaphor for the fall of the British Empire really."
This album can now be purchased as a very reasonably price CD as part of Warner's low cost compilation boxes series, Original Album Series. The  Thomas Dolby box set includes a host of additional album release, notably: The Flat Earth (1984), Music From the Film 'Gothic' (1987), Aliens Ate My Buick (1988) and Astronauts & Heretics (1992). Other recent releases in the Original Album Series includes collections from Iron Butterfly, Mike Oldfield, Ronnie Hawkins and Dr Feelgood.