The Article
THE BEATLES GET BACK TO ABBEY ROAD
6th May 2022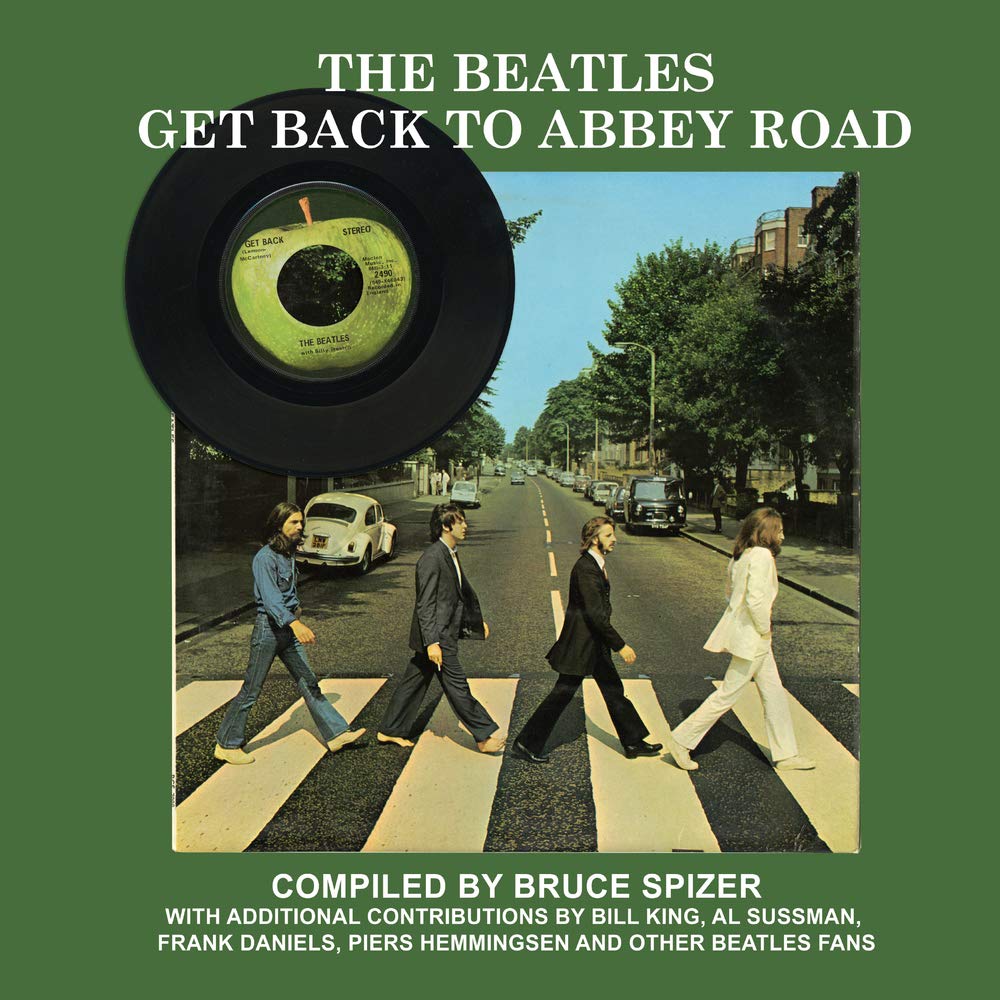 Author: Bruce Spizer
Publisher: 498 Productions
Bruce Spizer is a respected Beatles historian and author. In fact, to put him into perspective for UK readers, he's up there with the likes of Mark Lewisohn. Spizer is one of the true Beatles big guns. His eleventh book on The Beatles, The Beatles Get Back to Abbey Road is a 50th Anniversary celebration of the album. 
It's wee thing in terms of its pure physical size, spanning just 24 x 23.5cm but it does follow a now standardised square format of Spizer's recent book releases that include The Beatles and Sgt Pepper: A Fan's Perspective and The Beatles White Album and the Launch of Apple. Unlike Spizer's earlier, exhaustive and highly detailed tomes on the group's record releases, this series is more a collaborative effort. In fact, on each, Spizer is listed as the compiler rather than the sole author.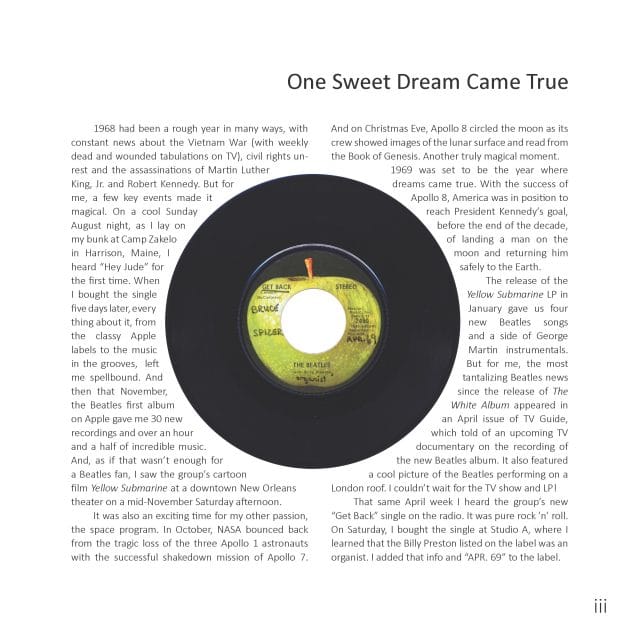 That continues here, on this Abbey Road-themed book. Hence, you'll see essays by Beatles scholars such as Al Sussman, Jude Southerland Kessler, Frank Daniels and Piers Hemmingsen but Spizer doesn't look on from afar, lazily drinking coffee and munching on a sticky bun, oh no. Spizer adds lots of information too such as the complete history of the Abbey Road LP, including the stand-alone Beatles singles released in 1969. Get Back/Don't Let Me Down and The Ballad Of John And Yoko/Old Brown Shoe plus both celebrity and fan memories and photos.
Produced in full colour and filled with 184 pages, you'll see how the album was received in the United States, the UK and Canada, as well as an overview of the year of the album's release plus a detailed, song-by-song breakdown including when the song was recorded plus overdubs and demos and where (i.e. what studio), producer and engineer information, who played and what instruments they used. There's some lovely stories in this section. George Harrison was struggling to think of a second line in his song, Something when Lennon said, "…just say whatever comes into your head each time…until you get the word." So the song's actual line, "Attracts me like no other lover," began a "Attracts me like a caul-i-flower."
I looked at the Collector's Edition (limited to 500 copies) which retails for $100 (including a digital edition). This edition also includes the book within a cardboard O-case, two posters and a book mark. A more basic (in presentation) hardcover edition is priced at $30 and the stand-alone digital edition is $20.
Beautifully presented, the book is packed full of interesting facts such as mention of the first reviews of the album in the famed music magazine, Rolling Stone. One reviewer praised the album, the other article, written by one Ed Ward, trashed it completely describing the LP as, "garbage". Ward would later admit that he was wrong, "I was just a 20 year-old kid who was very full of himself," he said. Proof that you shouldn't believe everything written in the papers, even the music papers. 
Speaking of Rolling Stone, there's also an intriguing cover picturing The Fabs standing alongside the headline: 'Paul is Not Dead'. This Spizer book does look into the entire Paul Is Dead controversy, one that continues to this day. There's even current Facebook groups devoted to it, would you believe. The story was brewing in the papers in September of 1969 but blew up during a WKNR-FM broadcast on Russ Gibb's show, on 12 October 1969 when a listener, Tom Zarski, called in to say that if the "number nine" lyric in the White Album song, Revolution 9 was played backwards, it sounded like "Turn me on, dead man." You can read more in this book.
A quite brilliant production, filled with delicious information and sparkling images, this is a book that every Beatles fan should own.
BUY HERE:
USA – https://amzn.to/3wgSExl
EUROPE – https://amzn.to/3skMV8k