The Article
Thales TTT-Slim II: Swiss Precision Compact Turntable
9th June 2017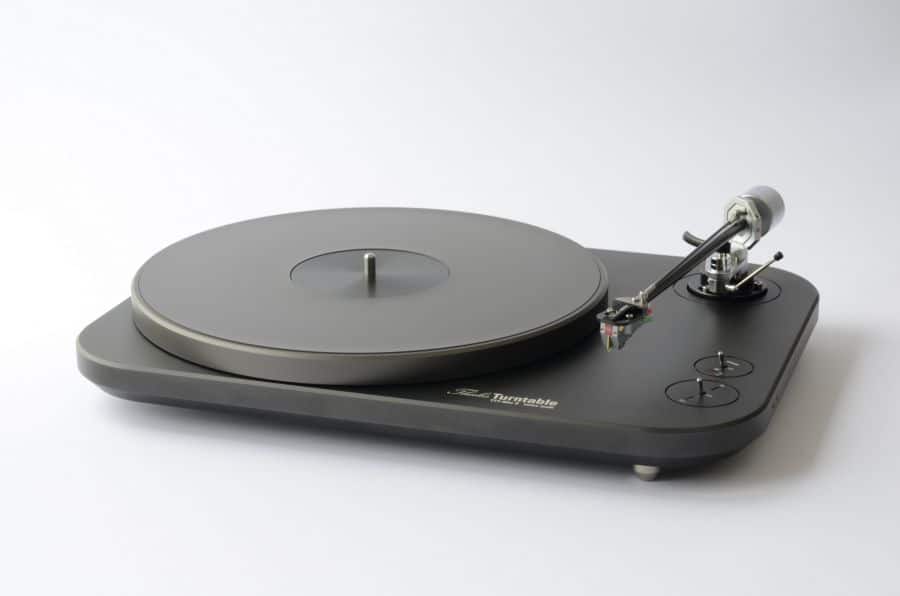 Created in Switzerland, this slim and compact two-speed turntable runs on a short-belt drive system that, says the company, "…transfers the moment of inertia of motor and flywheel effectively to the main platter."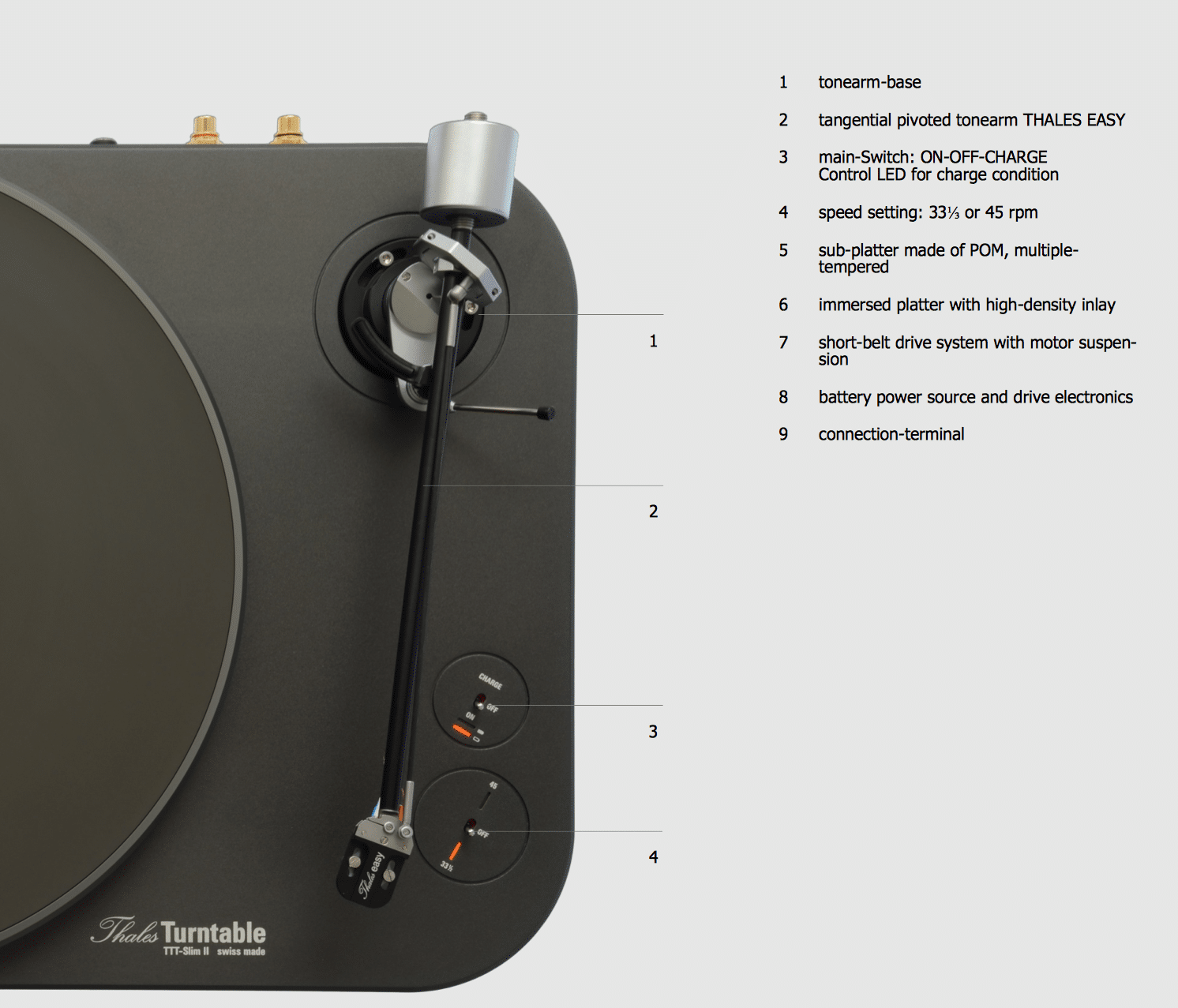 The rotary-speed of the motor and flywheel is 12 times higher than that of the platter. This hard coupling has been made possible by a "carefully calculated spring element" that is damped on four points which aims to lower vibration.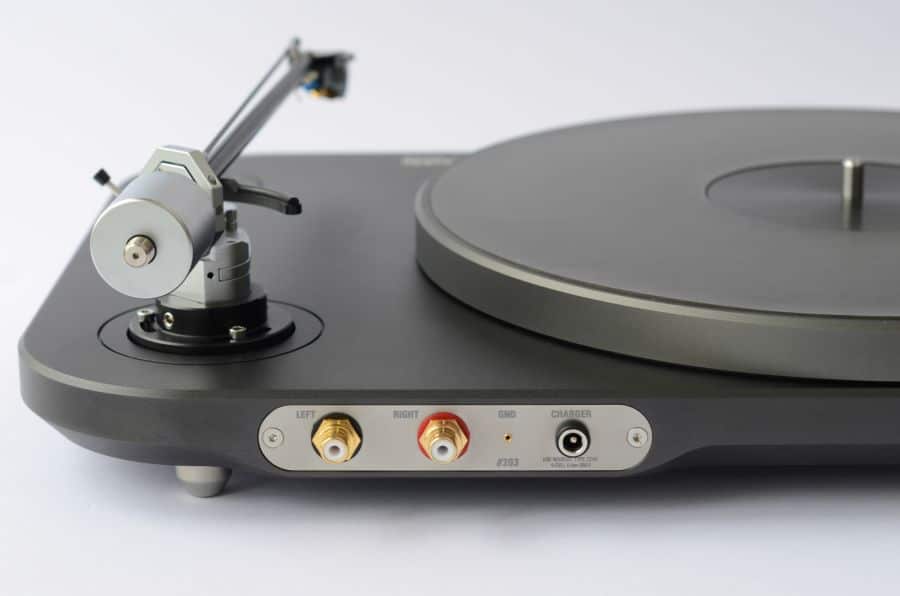 The battery-drive system has a peak capacity of 100W and offers more than 20 hours of listening before a charge.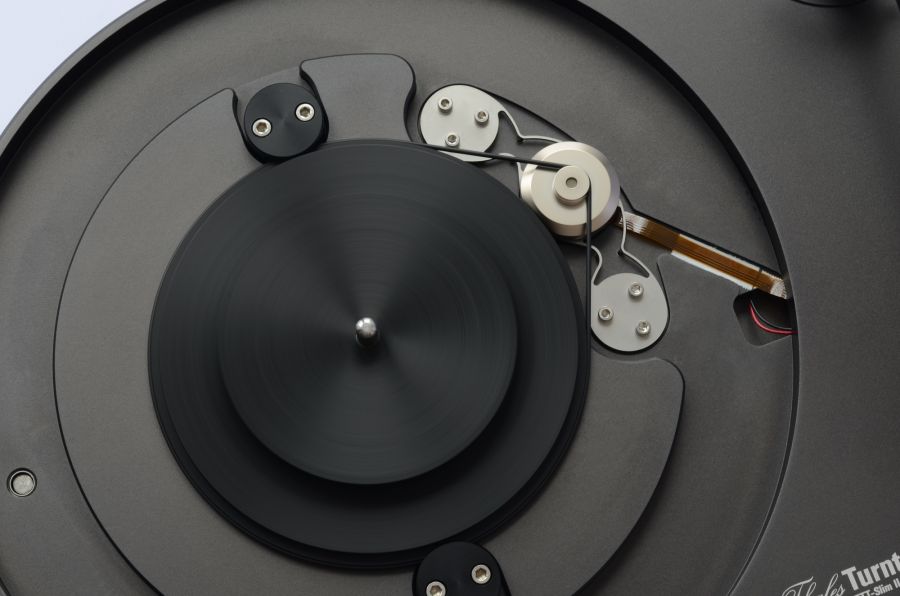 The battery will be fully charged within a few hours.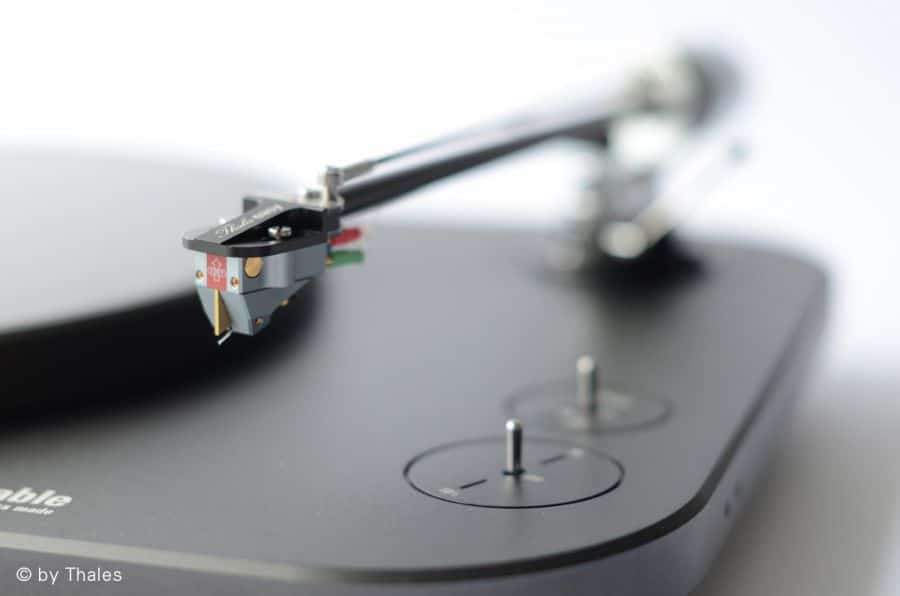 The design offers a chassis and platter made of "massive" aluminium, cast-iron bearing-case, with a hardened and hand-polished (by basswood and diamond-paste) carbon tool steel shaft lying on a hardened steel ball.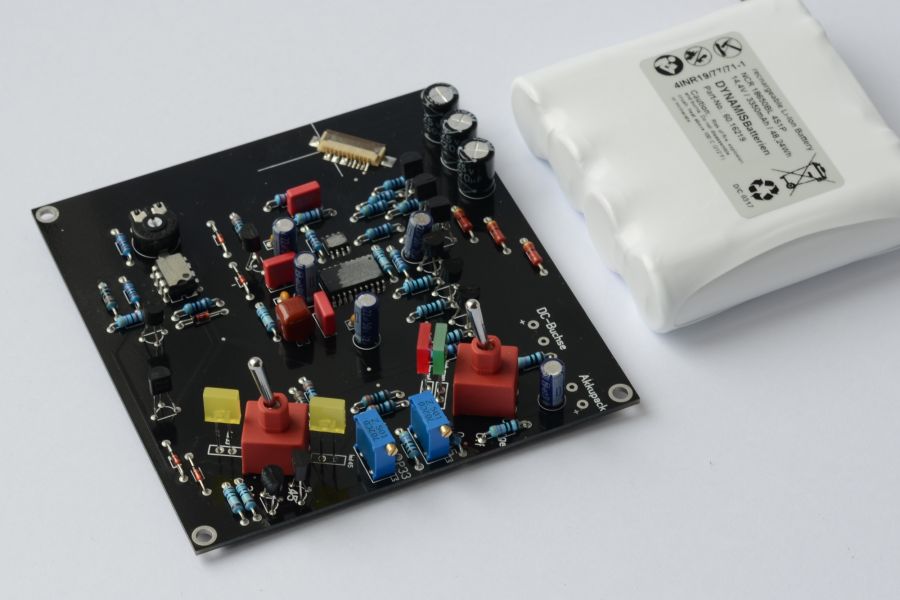 Spanning 423x 305 x 100mm and weighing in at 12kg, the chassis arrives with an anthrazit anodized finish and a high density mat as a platter inlay.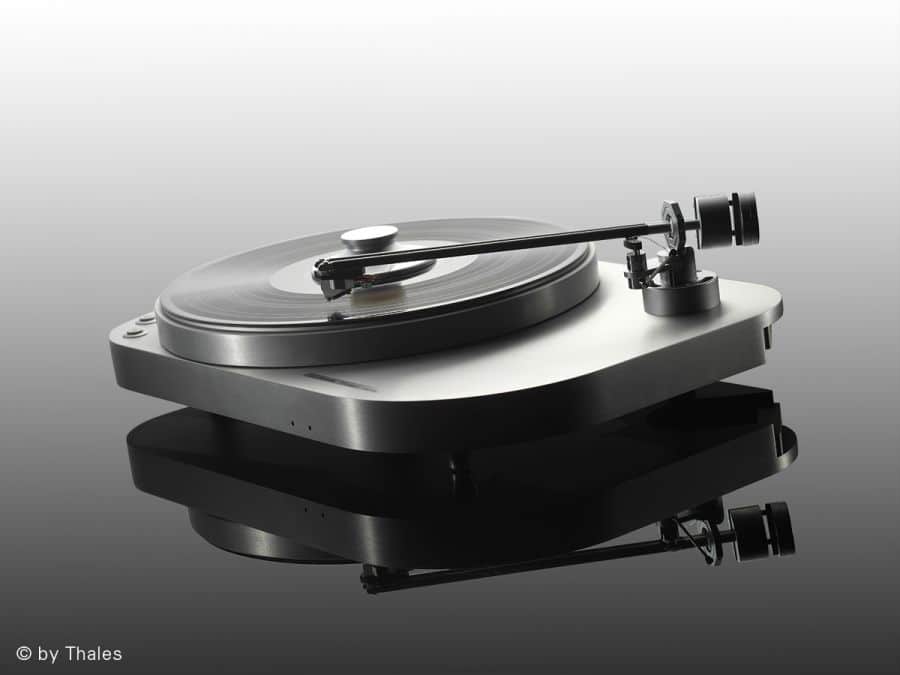 The complete mass of the platter is 3.5 kg, but by concentrating the rotating mass at the outside diameter, "…the inertial properties are equal to a massive platter of 5 kg," said the company. Price is $7,200 (arm and cartridge sold separately).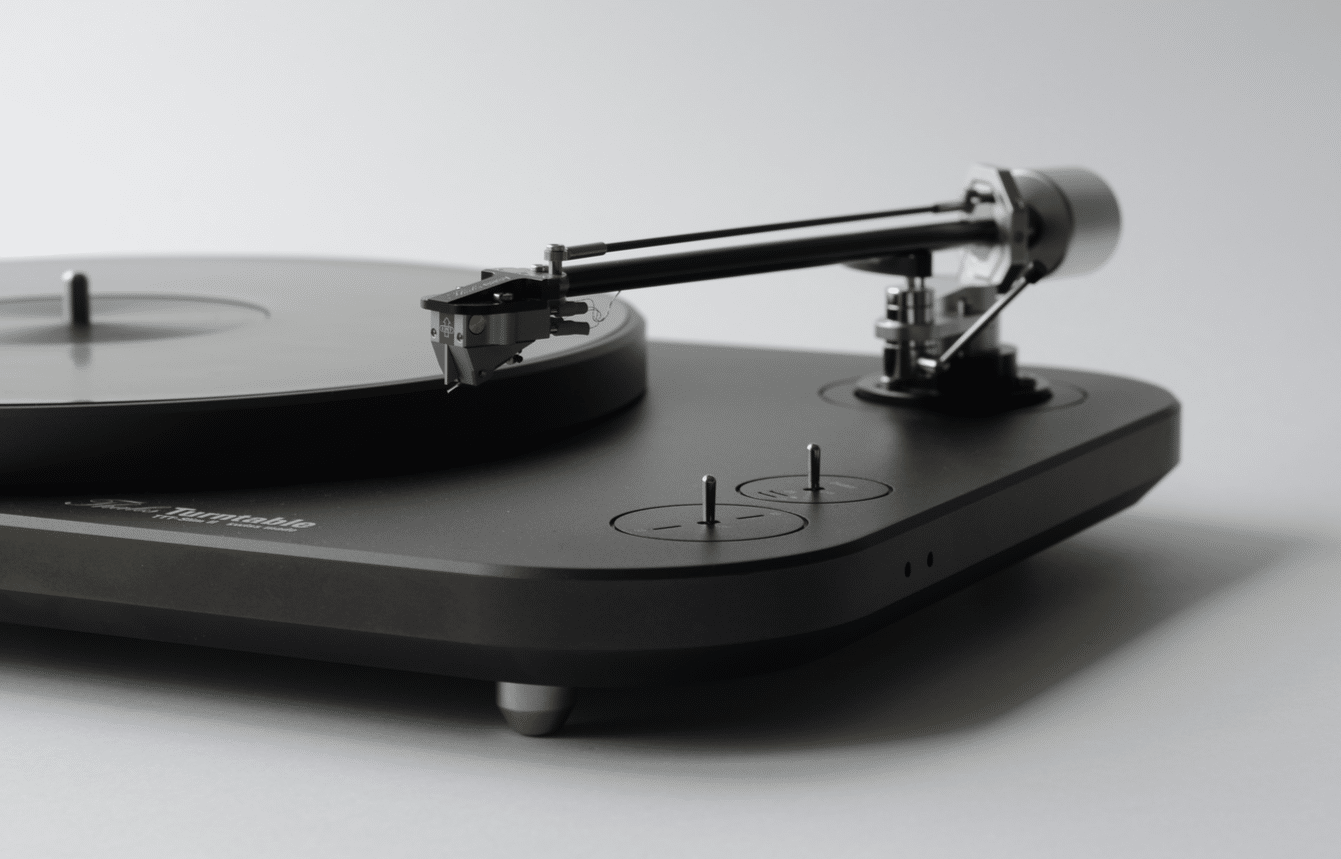 For more information, click www.tonarm.ch or call  +41 522 024 312