The Article
Terra Mk.4: Everything But the Box
11th November 2016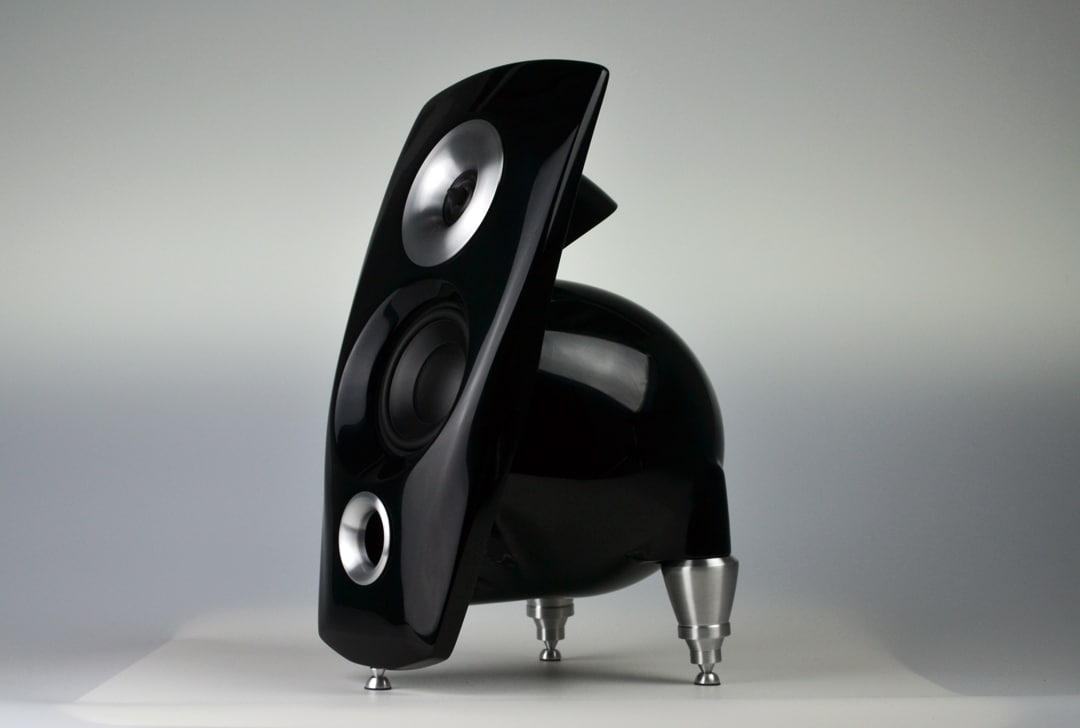 Well…it's certainly different. The Terra Mk.4 is presented within a die-cast aluminium structure with a very heavy 'liquid stone' baffle (you really need the integrated handle to move the thing, then).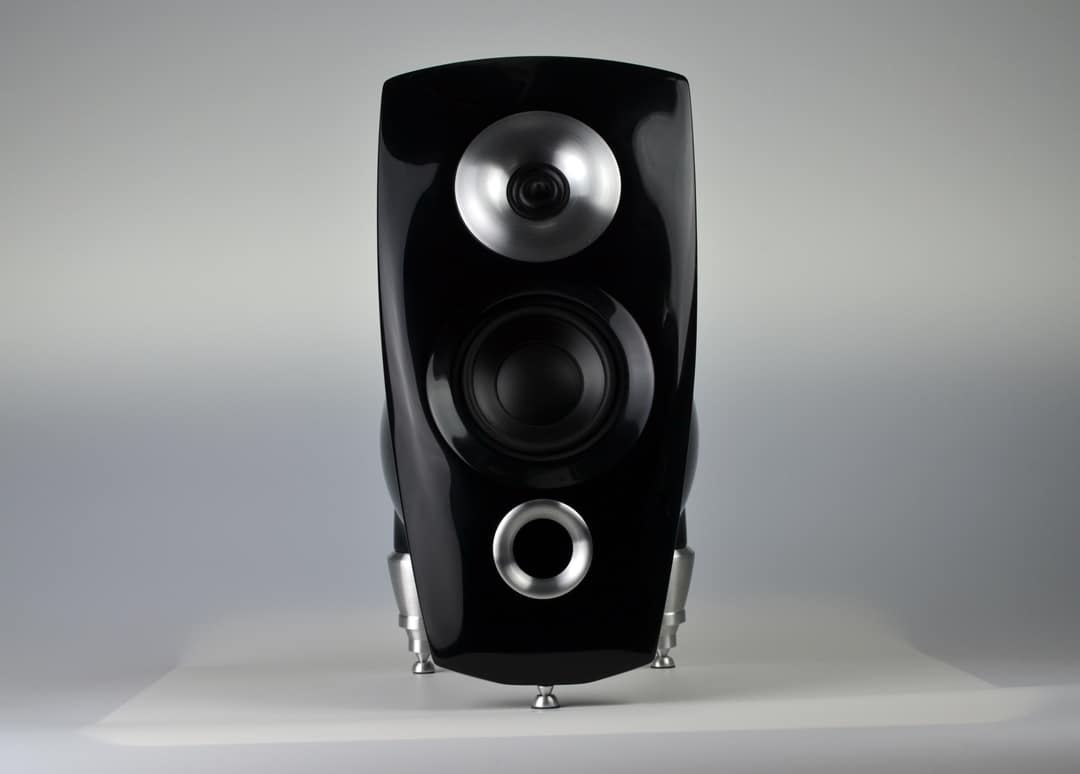 In addition to that are CNC machined horns and isolating spikes.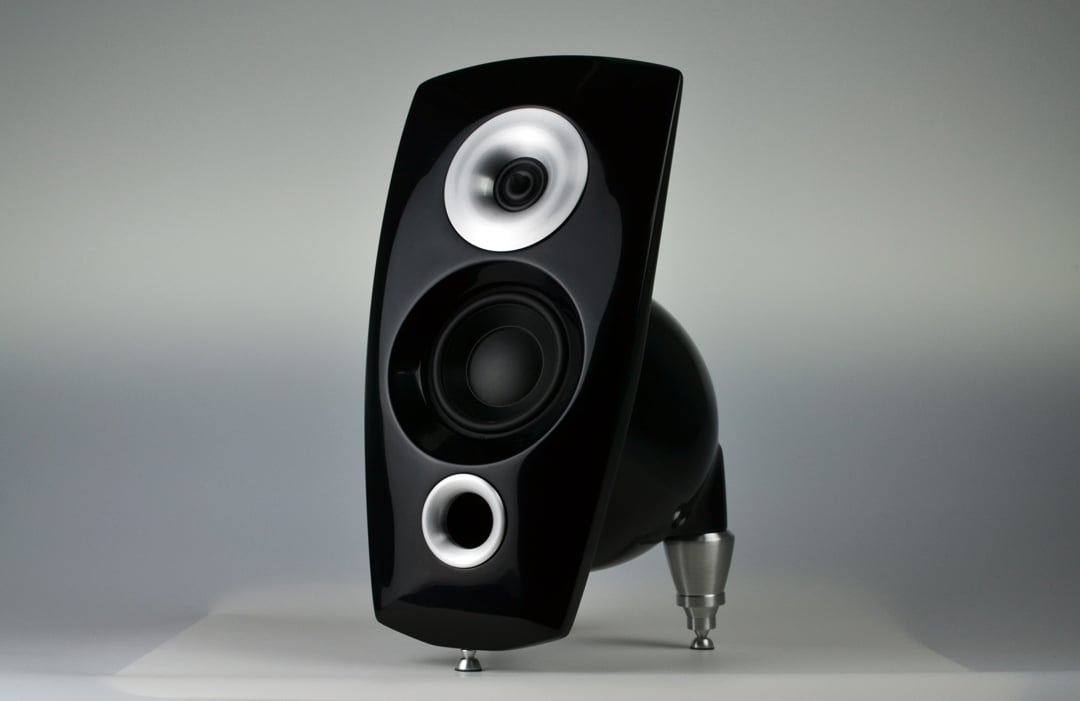 The Mk.4 includes a 114mm mid/bass unit with a 64mm voice coil including a neodymium magnet and hexagonal wire. A 30mm neodymium cooled tweeter sits above it that includes a passive Equalizer.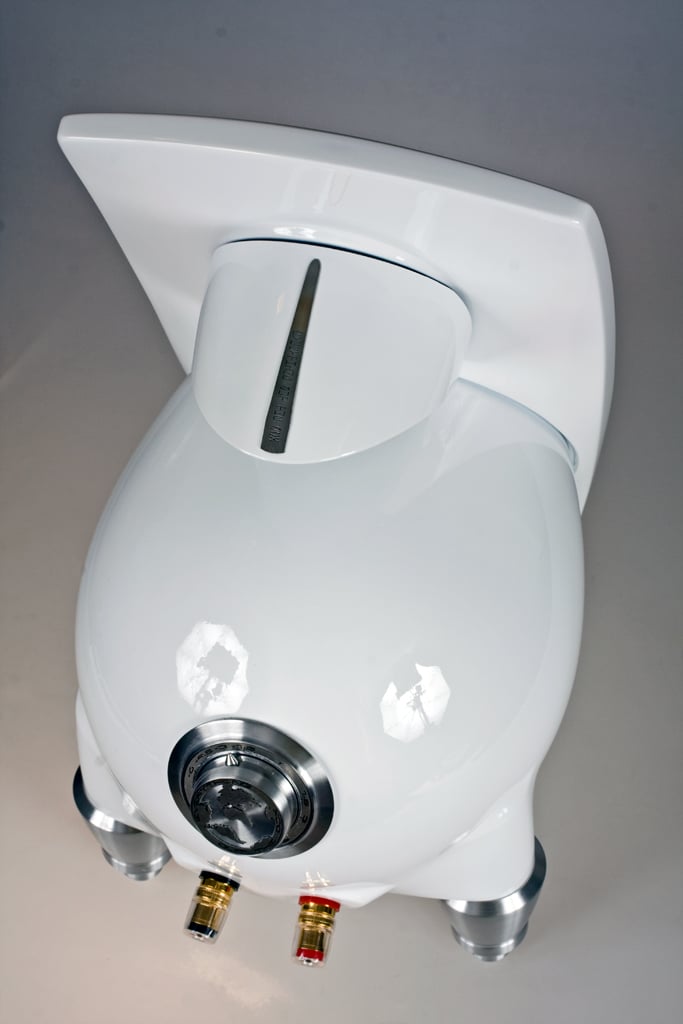 The gold-plated connectors sit at the back. Featuring a 86db sensitivity, the speakers are 380 x 210 x 280mm in size with a 5.9kg in weight.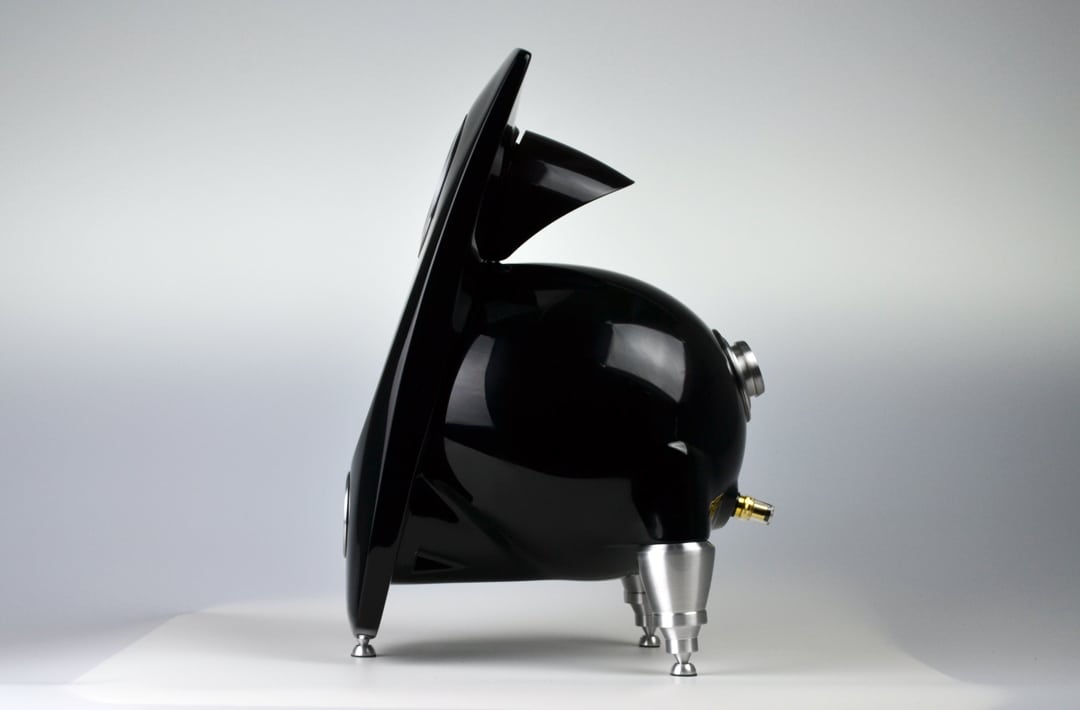 As for the colour options? Well, what do you want? The company can offer high gloss finish in any possible colour in solid, peal or metallic type; matt finish in any possible colour or nuance, micro-structure finishes (whatever they are) and velvet finishes, which sounds a bit too hot under the collar for me.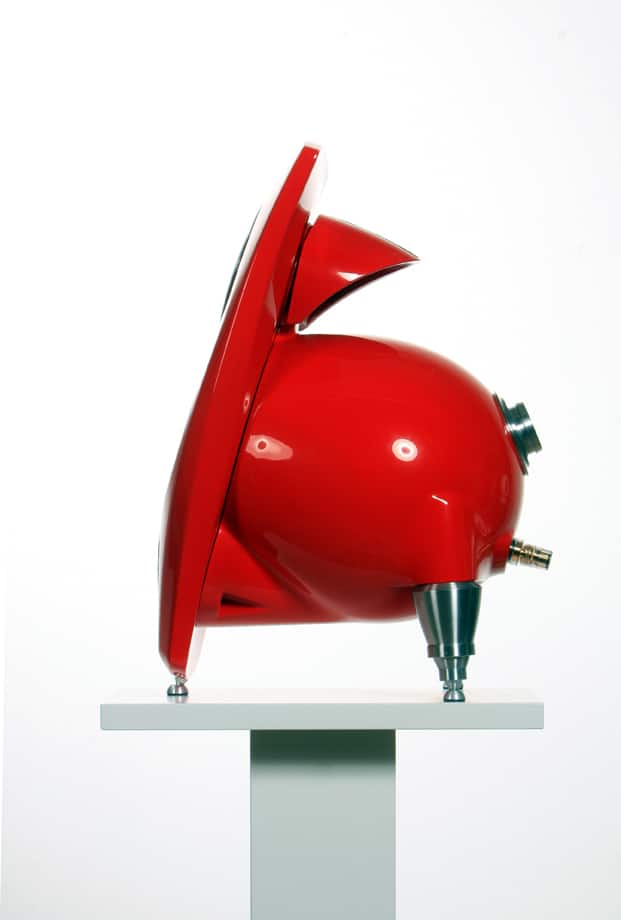 To learn more, click on www.ebtb.eu