The Article
Tellurium Q Ultra Silver digital RCA: TQ Digital
2nd June 2016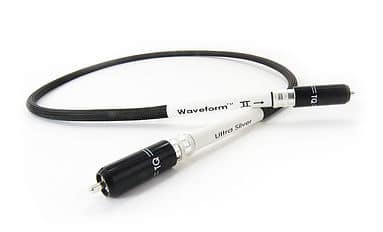 Digital cables are becoming more important for the general hi-fi user. Paul Rigby reviews the Ultra Silver digital RCA interconnect from Tellurium Q
The Ultra Silver cable? Well, it's, err black and white in colour, the terminations are black and it's 1m long. It's also kinda bendy.
I'm being facetious. Can you tell?
If there is one thing that irritates me whenever I review a cable from Tellurium Q it is a paucity of technical information that is available about that particular product. Talk to a DAC or speaker manufacturer, for example, and they are only too happy to ramble on to you about the product in hand. In fact, such is their enthusiasm,  you often have to tear yourself away with false stories about prior engagements: you're late for a train, you have a funeral to go to…Not this company. Whenever I ask them for background information I get a small intake of breadth and a disappointed shake of the head. The sort you get when you put your disabled car into a garage and you ask the mechanic. "How much?" TQ obviously don't want their competitors to know the secrets of their award winning designs but something, anything would be useful. For me to waffle on with, for one, if not to help customers to make some sort of informed choice. And don't mention the general introductory babble on the website as any sort of viable alternative.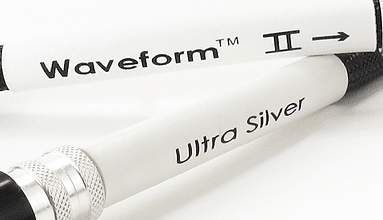 But enough griping. What really matters is what a product sounds like, after all. Bottom line? If the cable sounds good, then you're sorted. Text or no text Even so…
SOUND QUALITY
To test this digital cable I powered up a Leema Elements CD player to run a series of CDs. I only wanted to use the rather nice Leema transport, though, so I hooked the Tellurium Q cable between it and a Fostex HP-A8C DAC and attached that lot to my reference hi-fi system. To judge the performance of the TQ cable, I brought in a series of highly regard Polish digital cables from Audiomica.
To begin, I chose a Bing Crosby track, Swanee, recorded in 1955, to home in on the baritone voice of the Ol'Groaner. Crosby is backed by piano and light drum percussion which were placed back in the mix. Taken from the Bing On Broadway album, this track was fairly close mic-ed and so there are plenty of breathy passages in between the singing with lots of subtle vocal inflections.
Inserting the TQ into the mix, even before we got the sonic qualities of the music, there was a distinct drop in distortive noise. That is, each measure of silence that sat in between each vocal pause, between each and every note, was blacker than before. This succeeded in reducing the volume from the off which warranted an increase in gain by a notch or two to achieve the same volume. That done, I started the track again and addressed the music directly but was drawn back again to what was not being heard. This time, I never realised that Crosby, when he inserted a quick crescendo, was causing his upper mid output to bloom a bit which was just a touch objectionable to the ear. No pain, just a slight wince. The TQ removed that and didn't stop the crescendo but, instead, opened up this part of the vocal and revealed more detail of the vocal delivery.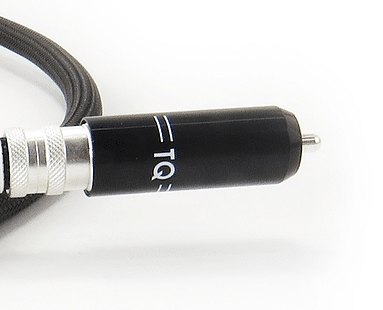 As for the rest of the vocal? Crosby exhumed supreme control with lots of textural detail that allowed more emotion to spout forth along with plenty of delicate, nuanced emphasis and restraint when appropriate.
As for the backing? I clearly heard a double bass for the first time! Instead of the blurry, muddy instrument that resided there before. So, add that to the drums and piano then. Both percussion and piano also sounded more characterful and open in nature.
I turned to something more upbeat and contemporary with Depeche Mode's album, Violator and the track, Enjoy the Silence (ironic, eh?)
The thing about this cable is that, after 10 seconds of listening, there is so much good stuff to write about that you feel like typing four paragraphs worth of superlatives which destroys the listening flow, I can tell you.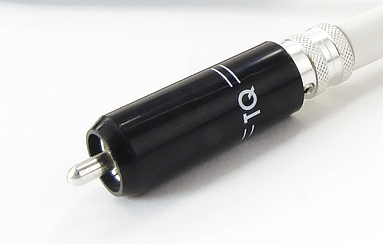 What struck me most, though, was two things. Firstly, the pin sharp focus and timing present from the percussion. A series of beats that not only started and stopped on the proverbial nail but also did so with form and structure so that each was discernible to the ear. Also, the plucked strings of the reverb-laden electric guitar didn't sound more metallic – which is what I hoped to hear. Instead, they sounded more wooden. That is, the slap of the string against the wooden case was heard in amongst the strings. Marvellous. The lowering of distortive noise also meant that the busy and wide soundstage gave up more detail and information, including rather subtle synth noises.
Finally, I looked for an orchestral piece and decided upon Ennio Morricone's Gai Intoccabili and the track La Ballata Di Hank McCain. Here, the brass, a notorious genre of instrument that can both smear and screech when treated badly, was focused well to provide a smooth output that combined precision with a grandeur that lit up the soundstage.
CONCLUSION
The Tellurum Q Ultra Silver is a remarkable cable more for what it leaves out. The removal of a host of distortive noise gives music both space and time to flow forth. The increased silence and air that the TQ allowed into the music gives the sonics time to add both character and structure to each note. What you are faced with then is unparalleled character and focus that demands your attention.
---
TELLURIUM Q ULTRA SILVER DIGITAL RCA
Price: £740 for 1m
Website: www.telluriumq.com
Tel: 01458 251997
---
Good: focus, low distortion, clarity, transparency
Bad: nothing
Rating 8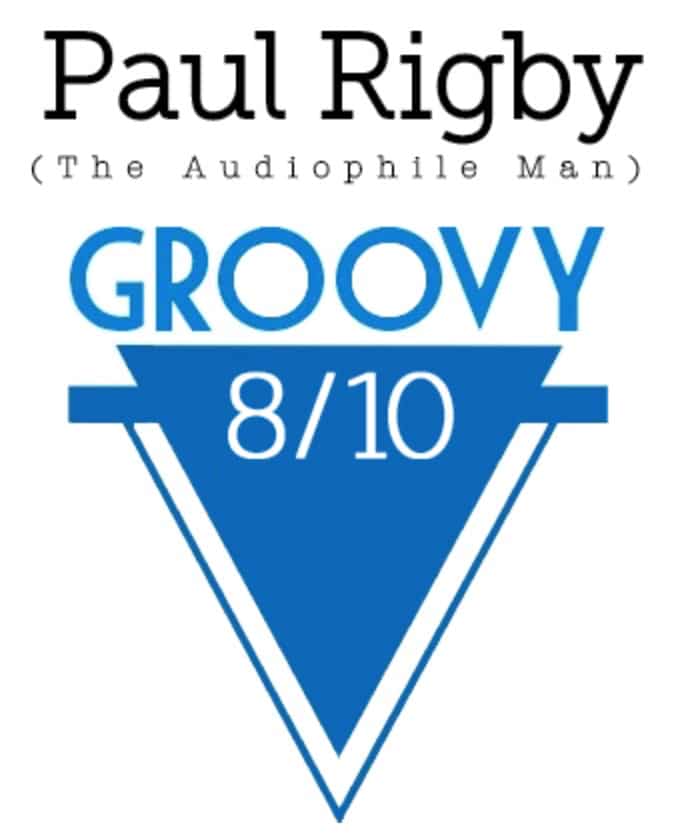 ---
REFERENCE SYSTEM
Aesthetix Calypso pre-amp
Icon Audio MB845 Mk.II monoblock amplifiers
Quad ESL-57 speakers with One Thing upgrade
Audiomica digital cables
Vertex AQ support cables