The Article
Tellurium Q and Authentic Vision join forces to combat hardware counterfeiting 
24th August 2016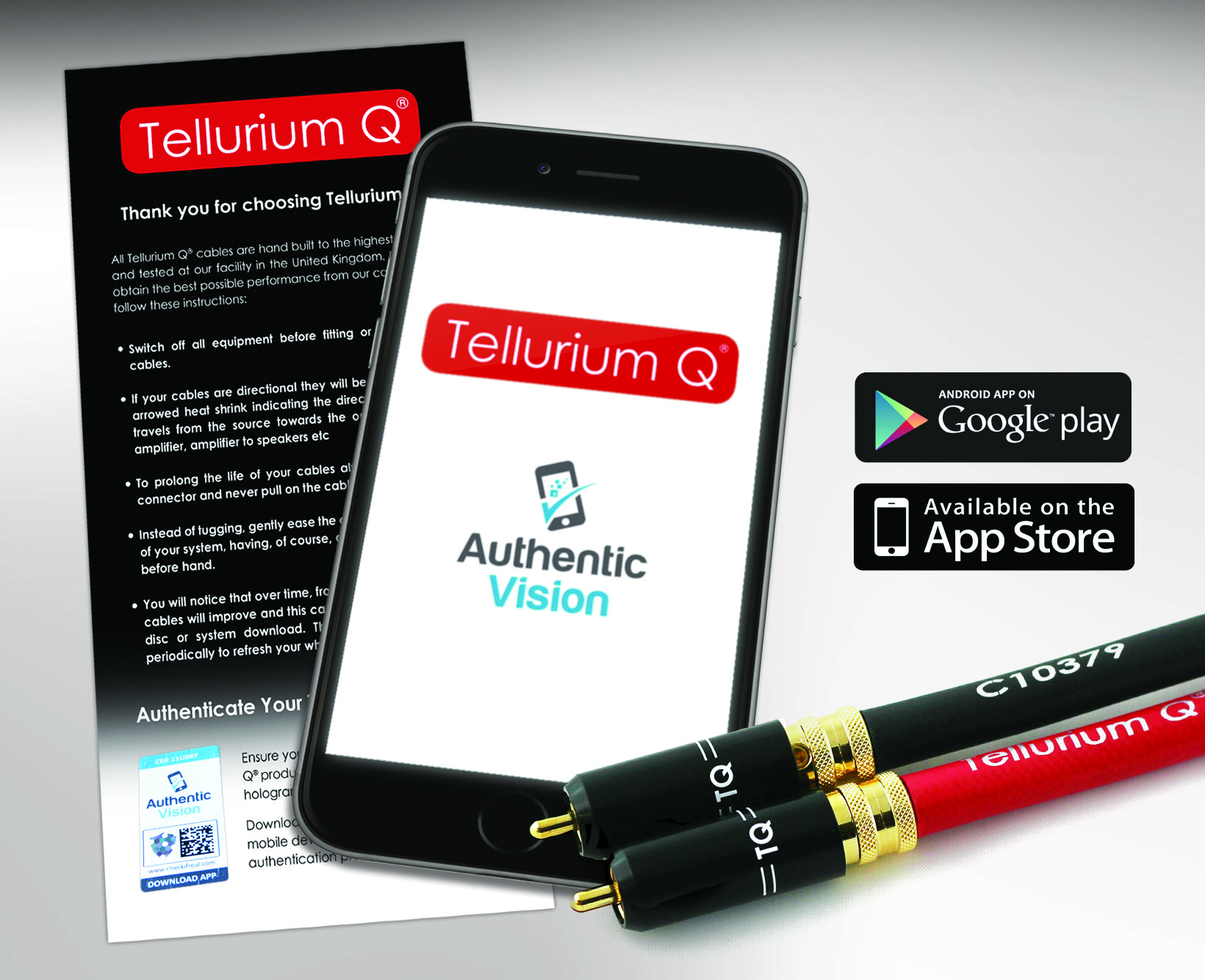 To be rolled out into the UK later this September and the rest of the world in October, audiophile UK cable outfit, Tellurium Q, is leading the way in joining Austrian security outfit, Authentic Vision, to test a new anti-counterfeiting system to provide peace of mind to current and future customers.
We've all heard about technology, clothing and luxury goods being copied and sold in rather dubious circumstances. But it's not just your Chanel No.5, iPhones and Calvin Klein underwear that are threatened by the fakes, hi-fi is suffering too. Yes, there's a counterfeiting problem in the hi-fi industry. That is, well known hi-fi names (I won't reveal any brands here) have had issues with their products being copied and sold as fakes. So what can be done to combat this growing problem?
Well known audiophile cable brand, Tellurium Q  (which has never, I hasten to add, suffered from the counterfeiting problem) and Austrian outfit Authentic Vision have joined forces to enable customers to securely check the authenticity of their cables by scanning the included warranty card with the Check If Real App – free to download at the App Store for iOs or Google Play store for Android. 
This online system, driven from encrypted physical labels, allows you to instantly check your product authenticity for yourself just by scanning the product with the Check If Real app on your smartphone.
Let's take Tellurium Q as an example. The company's warranty cards now have an Authentic Vision label – a highly secure configuration combining a randomised 3D holographic image with an encrypted datamatrix.

The Check if Real smartphone app instantly authenticates your product as genuine.

Direct and automatic access to product registration and extended warranty the instant that you authenticate the product using Authentic Vision.
Authentic Vision is reportedly seeking further hi-fi industry associations with a view to standardising branding security.