The Article
SP-10R and SL-1000R Direct Drive Turntables from Technics
15th January 2018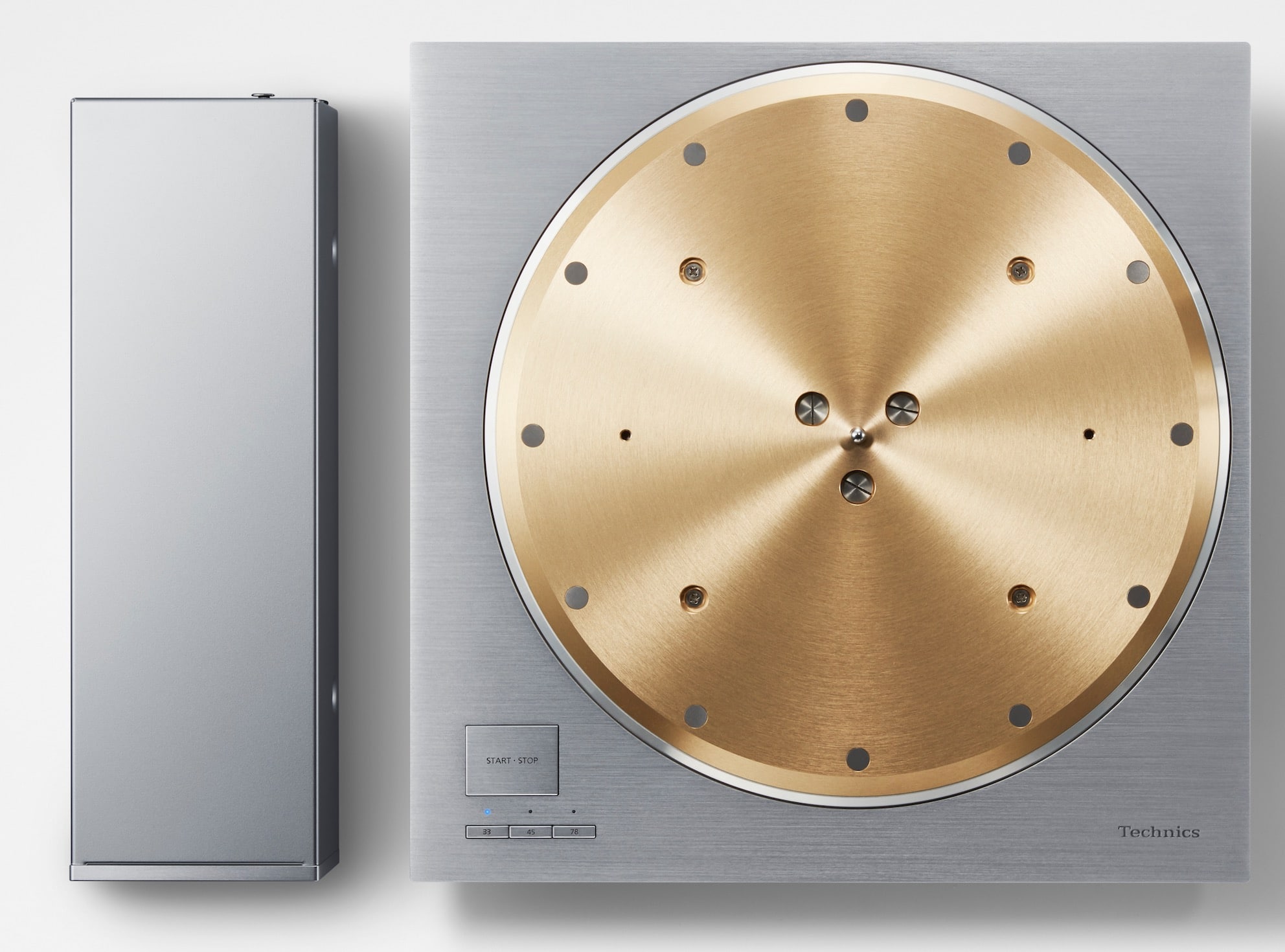 Technics has extended its Reference Class line-up with its newest direct drive turntable and turntable systems, the SP-10R and SL-1000R
The SP-10R (Which is, let's not forget, only the platter, plinth and outboard motor control unit. It's not the entire turntable, folks) includes a double coil twin rotor-type coreless direct-drive motor with coils on both sides for 12-pole, 18-coil drive and high torque.

The turntable also features a 10-mm-thick brass weight, enhanced with the addition of tungsten weights on the outer periphery. The brass weight is directly bonded onto the aluminum die-cast platter, giving it a total weight of approximately 7.9 kg and an inertial mass of approximately 1 ton/cm.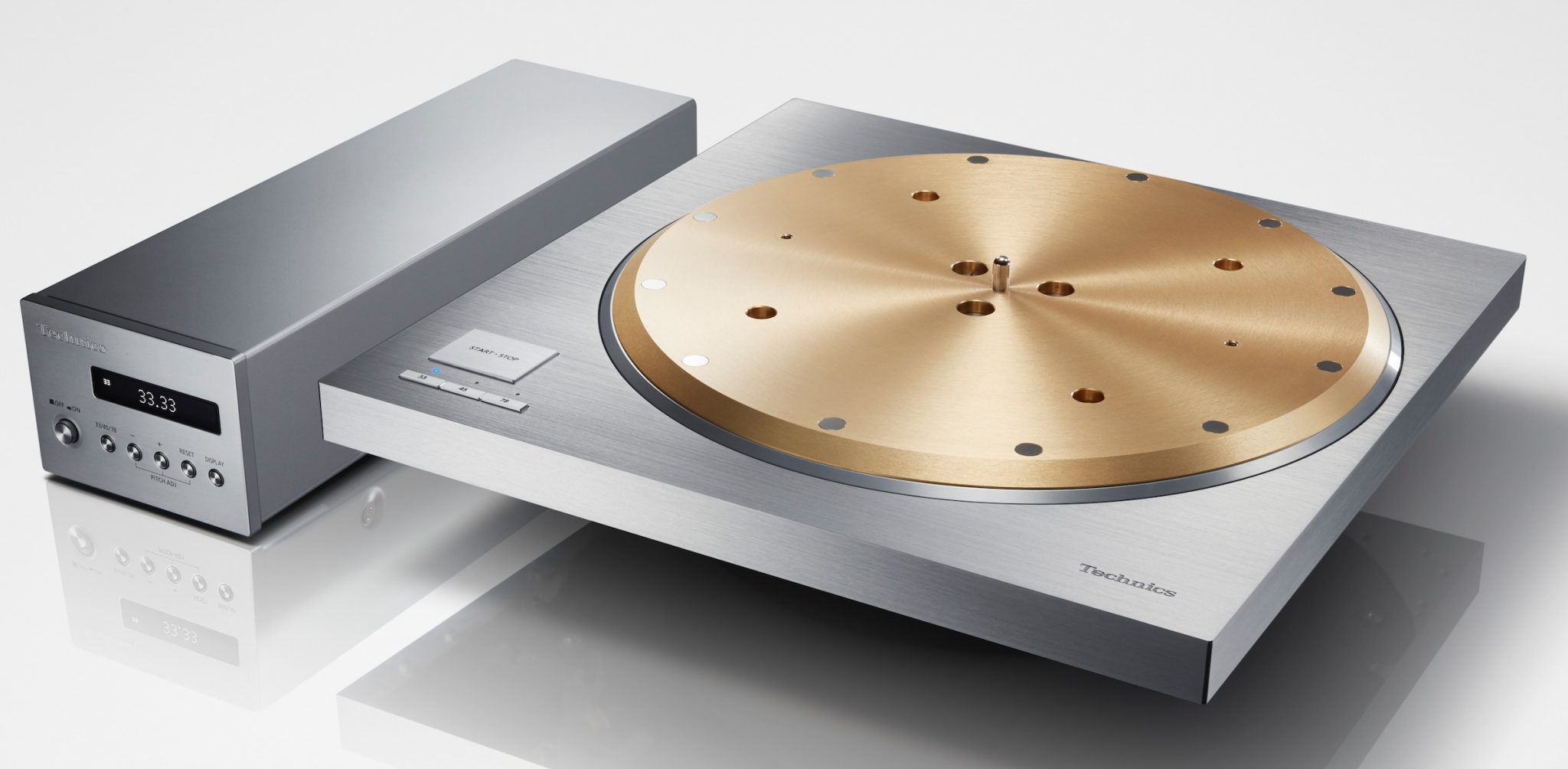 In addition, a deadening layer of rubber is used to eliminate unwanted vibration. This is attached to the rear surface forming a three-layer construction.
The control unit is separated from the main unit and its switched power supply includes a 'noise reduction circuit'. Price? Around $10,000. And this is just the modular section, don't forget, it's not the full deck.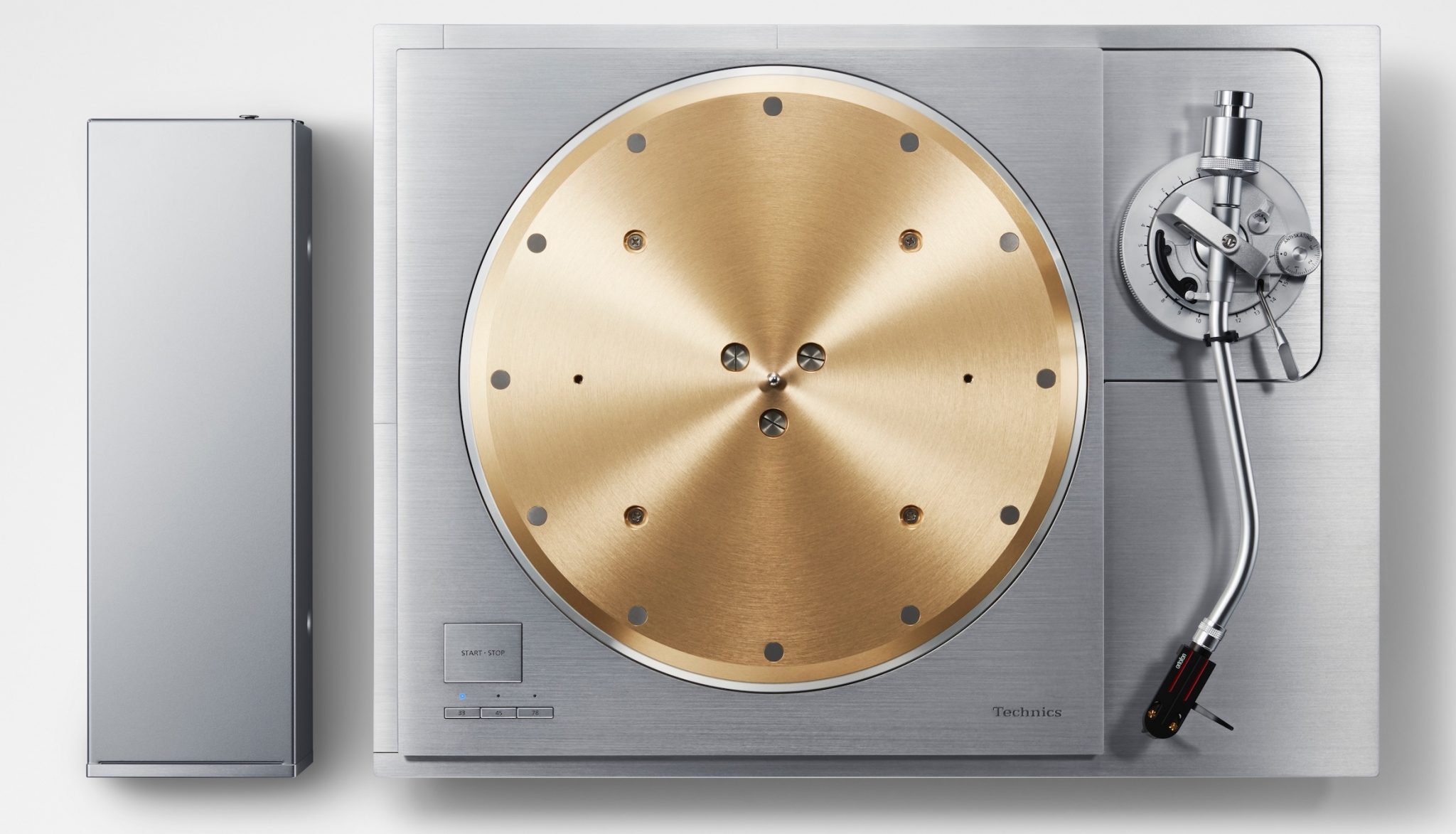 The Technics SL-1000R system (the bit that you 'drop' your SP-10R into to complete the turntable by adding a base and arm) features an S-type universal tonearm with a lightweight, high damping magnesium tonearm tube. OFC (Oxygen-Free Copper) is used for the internal wiring. This bit and the SP-10R that fits inside is rated at $20,000.
The SP-10R has been developed to be completely interchangeable with previous SP-10 Series models, such as the SP-10MK2 and SP-10MK3. In order for users to continue using the turntable base and tone arm of their previous systems, the shape and fixing positions have been designed to allow for complete backward compatibility. The control unit is also the same shape and size as the SP-10MK2 power unit.
You can see another view of the pair, this time toting three arms (up to 12″ for each arm too), at the recent CES show in Las Vegas via Digital Trends. You can check out a video of the turntable in action via this link HERE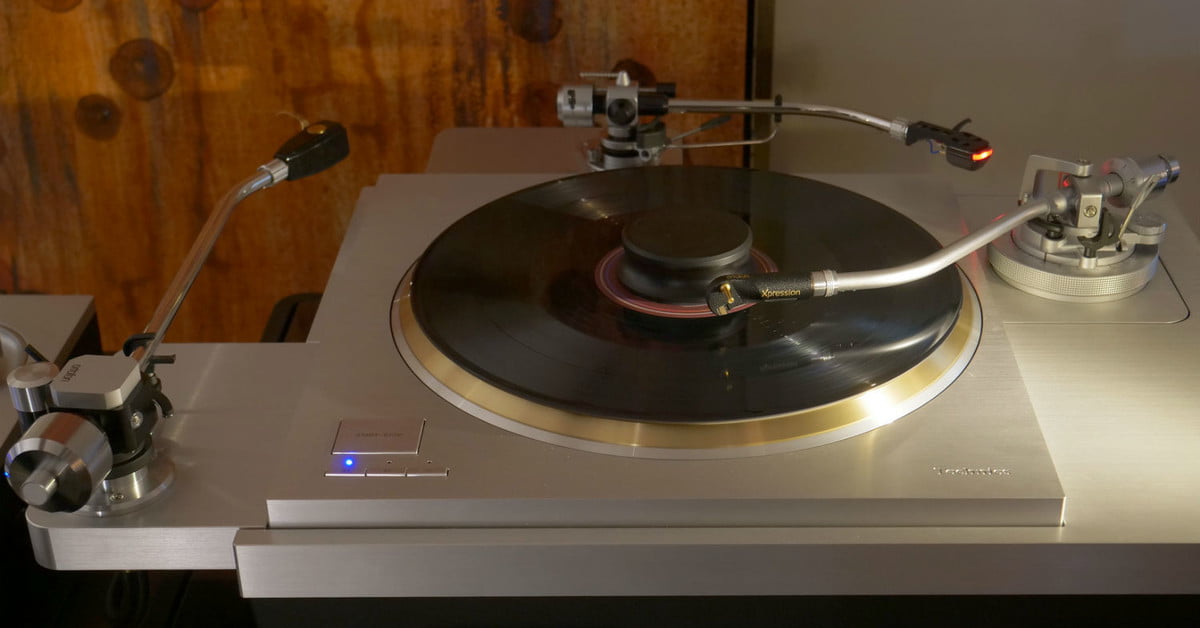 To read my interview with Technics on the new SP-10R, discussing its design in some detail and the possible future direction of its development, click HERE.
To learn more, click www.panasonic.com/uk