The Article
TEAC HA-P5 mobile headphone amplifier adds dsd
2nd July 2016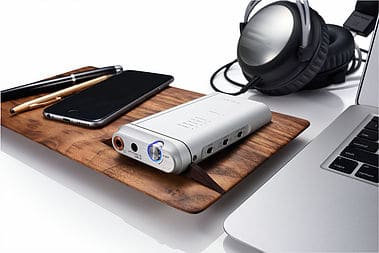 Made in TEAC's own factory in Tokyo, the HA-P5 portable headphone amplifier (made of aluminium alloy and weighing just 182g) works with iOS and Android-based devices and delivers playback up to DSD 5.6MHz and PCM 24-bit/192kHz.
TEAC has chosen to base the HA-P5's circuit design on that already used and proven in its UD-501 DAC and HA-501 headphone amplifier. Hi-res digital audio signals are routed via a Burr-Brown PCM1795 D/A converter before being passed to a Class A/B amplifier.
Two separate master clocks have been fitted to handle incoming 44.1kHz and 48kHz digital signals. Likewise, the four-pole headphone socket (also compatible with three-pole headphone plugs) features wholly separate left/right channel earth grounds.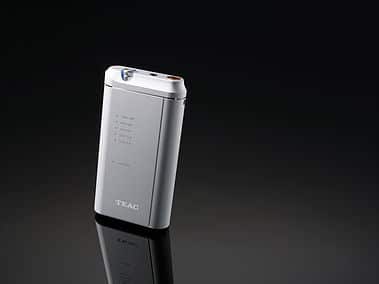 Status LEDs on the front of the unit indicate what sort of signal you're listening to, as well as showing you how much battery power you have left (the HA-P5 is good for five hours of playback time on a single charge).
As well as USB type A and B inputs (for direct connection of iOS and Android-based source devices), the HA-P5 also sports optical and coaxial digital inputs, both of which will support signals of up to 24-bit/192kHz resolution. A line-level analogue output will also allow the HA-P5 to be hooked up to a conventional audio system when it's used at home.
The HA-P5 features a faired-in volume control that will help avoid accidental volume changes while it's in your pocket or bag. Price is £499
Click www.teac-audio.eu for more information.