The Article
T-CP8 CD PLAYER FROM TRETTITRE 
27th July 2023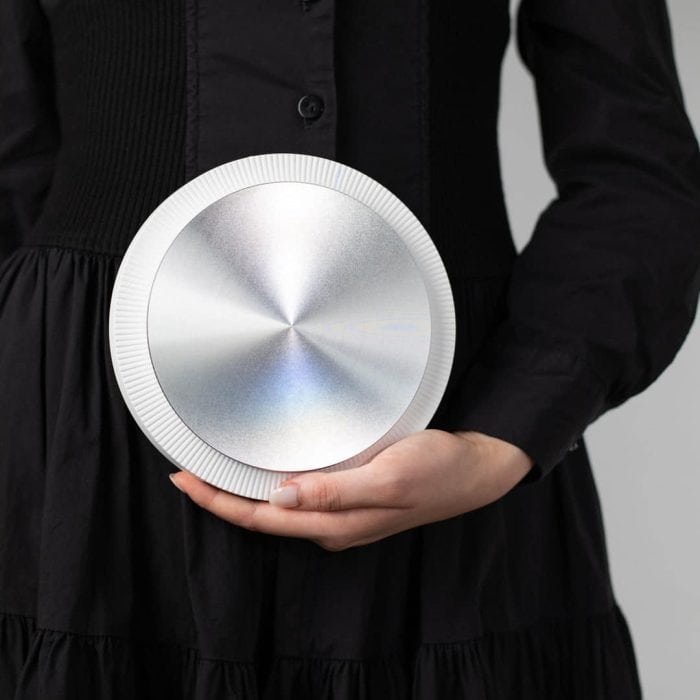 A new, portable CD player available to buy in 2023? Can't be any good, right? Paul Rigby finds out
Most people I know are busy dumping their CD collections, not looking for new ways to play them. 
But then there are crazy people like me who like CDs and want to keep their CDs and are quite happy to buy new CDs. If you are like me then what we have to realise is that we are a niche market. Yep, CD is now a niche market in terms of music sales. Never thought I would say that. 
So, if the customer base is a niche market, why would anyone invest serious money in building a quality portable CD player? If you're a relatively new company, to produce a top quality portable CD player, you're going to have to spend serious cash on tooling, parts, labour and more for that top-end model. Unless you charge, oh I don't know, £500? £1,000 each for that quality portable CD player? And then you know you're going to shift a heap of those players, the economics will not pan out.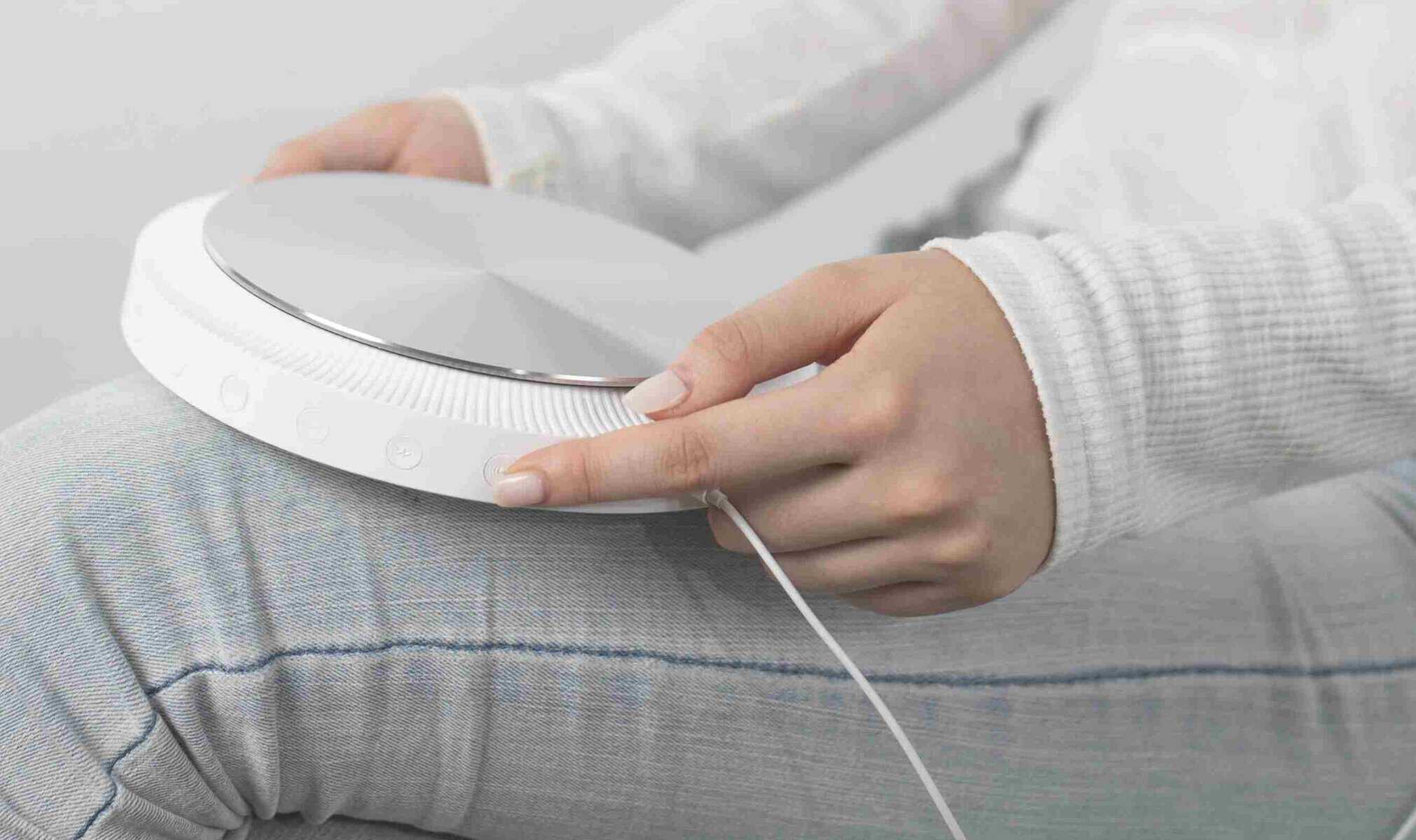 Instead, if you want to sell a portable CD player into a rather unstable, dying market, what do you do? You do what you can with low-cost parts and then you hope for the best, that's what you do. 
And on that note, please welcome the Trettitre T-CP8 portable CD player. Built to a price it surely is but will it provide a satisfactory performance, considering where we are in the CD format's life or will it be so poor as to be unusable or is this thing a hidden gem? 
Let's find out. 
PRICES AND TECH
This unit is priced around $80 from the company's website but I've also seen it for sale around $60 or €60 (with a coupon applied) and £70 on Amazon. So this is a fairly low-cost unit. 
Out of the box, this thing weighs just 360g,  the T-CP8 looks presentable at first glance, possibly over-sized for a portable CD player, with a swing out lid to enable you to insert your CD disc. The construction of the lid lacks finesse. It feels a little wobbly when fully extended and the edges of the lid are a little rough to the touch but it does the job. Also, when swung outwards, that action doesn't stop CD play. The CD continues to play with the lid in the open position. It's also a touch difficult to remove that CD. There's not a lot of wriggle room in there. The base is a one-piece ABS plastic construction with buttons and switches built in.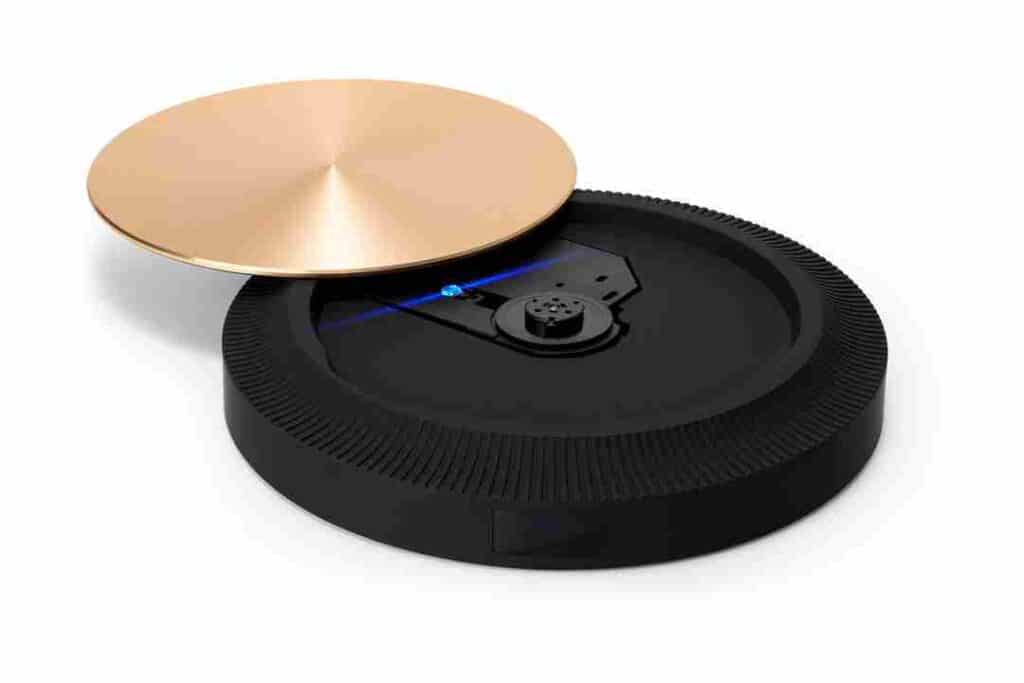 The front of the unit includes a small output window which is, even so, clear and easy to read. Moving to the right we eventually get to the usual transport buttons (i.e play, pause, etc) which are not the most responsive controls I've ever used and their positioning is not the most naturalistic but everything works. There are a few short press/long press button combo modes to access facilities like repeat current track, repeat all tracks and so on. 
BLUETOOTH IS HERE TOO
There's a two-button volume control, pairing for the built-in Bluetooth facility to send a signal to Bluetooth headphones or Bluetooth speaker with a maximum range of 8-10m, a USB-C charging port that offers 12 hours of CD play or eight hours of Bluetooth use while fully charging from flat takes around three hours, a 3.5mm headphone port and a power button to turn on the unit itself. There is an auto switch-off feature if the unit is not used within two minutes.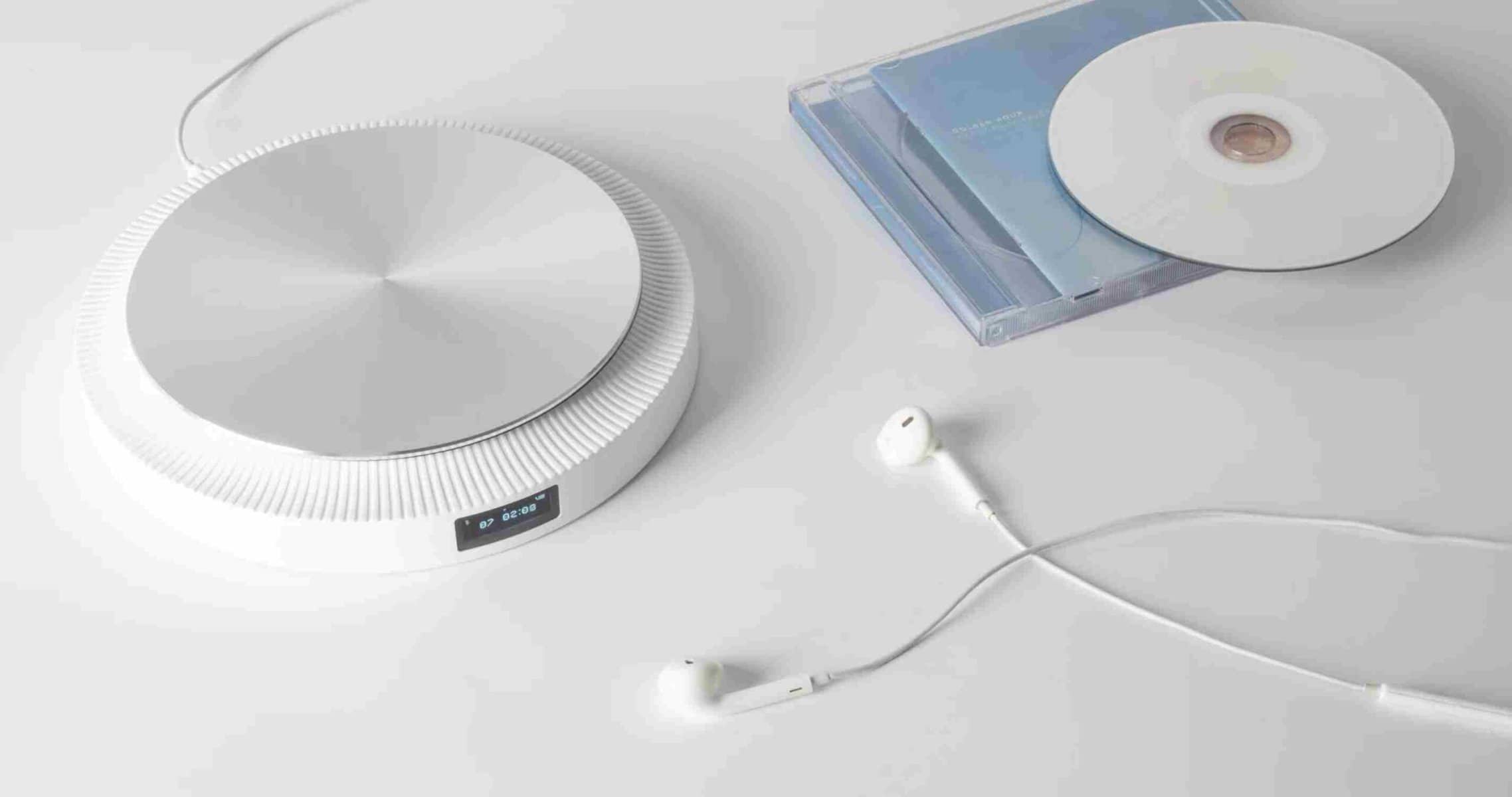 There is no remote control with this one which might be an issue for some and I admit, a remote might have alleviated the slightly awkward on-board interface. 
Oh and this unit works fine in a vertical position, if you want to store it in that manner, during play. It's not a recommended position by the company but it worked fine for me in that orientation. Upside down is ok too. I even shook the unit around during play and it performed perfectly. 
So how does this portable player sound?
SOUND QUALITY
For reference, I chose my late-90s era Panasonic SL-SX410 which sounds slightly warming with a detailed midrange and good bass. I also grabbed my classic Sennheiser HD 650 headphones and began with…Icelandic prog! Because that's what you do when you review portable CD players. You play Icelandic prog. 
Pelican are described as prog pop by the label RPM. I listened to the 1974 album Uppteknir, and a cheery, Jon Hegley-esque little ditty called My Glasses. 
This one features double-tracked vocals, electro and bass guitars, drums, piano, analogue synth and – familiar to all works of Mozart, I'm sure – a kazoo.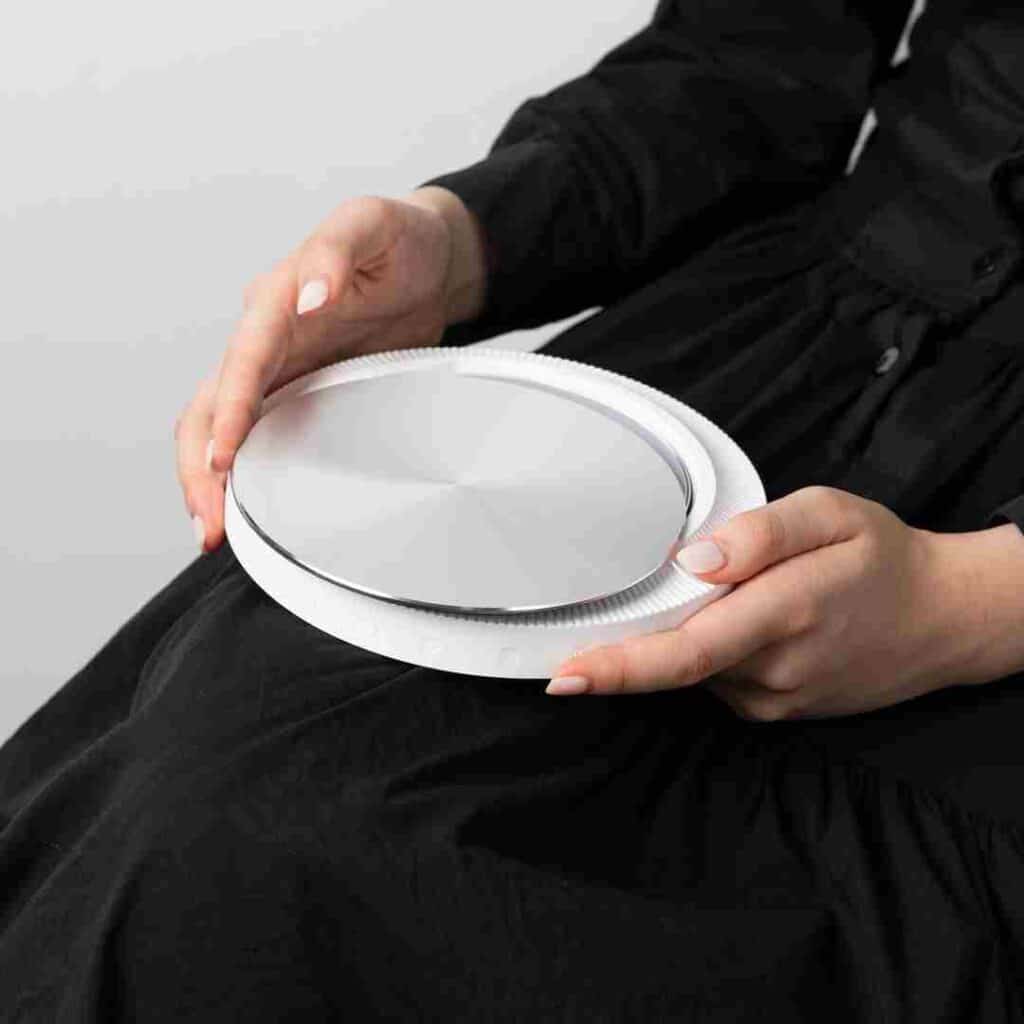 First impression? I was, how do I put this, shocked? For the asking price? Yes 'shocked' is the word I'm after here. 
Using this particular Pelican sound source, a relatively neutral mix, the T-CP8 provided a very creditable sound indeed. I did hear a slight midrange emphasis. That peak did reduce a little after a run in but it did remain. Slightly. It's not a big problem, I have to add. Most people may not even notice it. 
Midrange is slightly lacking in body. It's a little thin, especially during high-energy sequences but, for the price and we must remember the price, that effect is really no big deal. What impressed me here – and I really was impressed with this unit – was the sense of clarity across the midband. There's still plenty of detail on offer here. The open nature of the midrange and reverb tails that hung off the treble were impressive. Cymbal taps where surprisingly delicate with lots of high-frequency information available to the ear.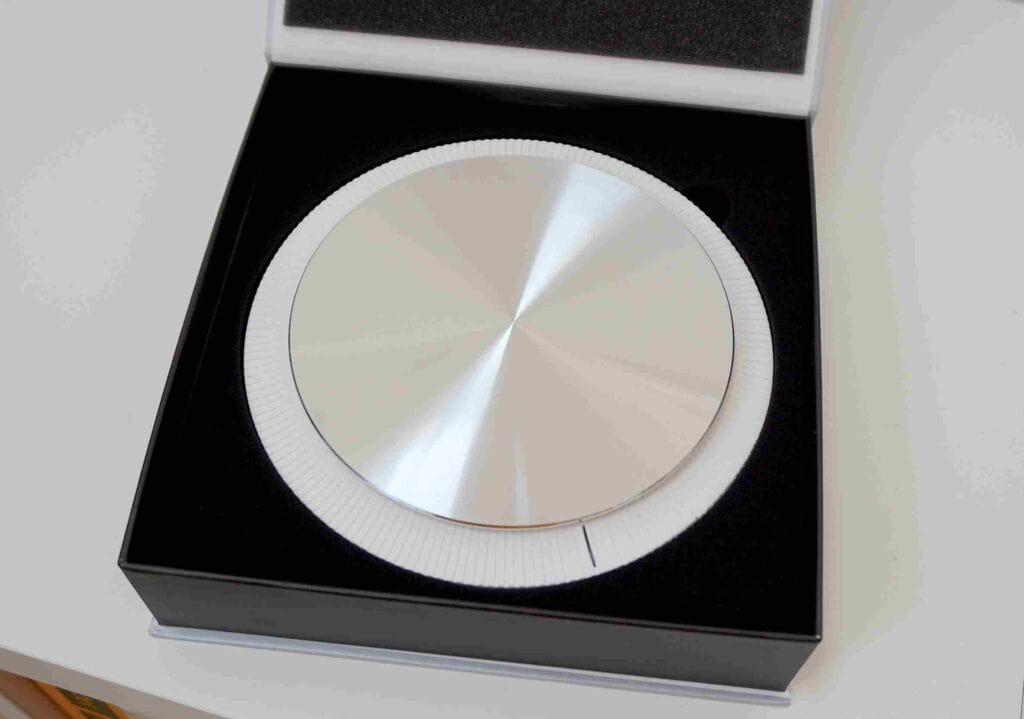 Bass wasn't amazing but remained good, providing a solid foundational support during the sound tests for this CD. 
I then switched to jazz and Blossom Dearie's The Adorable Blossom Dearie on the El label and the track 'Deed I Do. The clarity across the midband helped the ear to lock on to subtle guitar strums and the low-key piano while the vocal sounded smooth and relaxed. The quite complex middle-eight guitar solo was also easy to track.
In fact, I wholly enjoyed listening to this CD. The vocal flowed with ease, Dearie's piano tinkled without any effort and the music itself was pretty relaxing, I must say. 
CONCLUSION
Now allow me to add a caveat here. Let's not get carried away. This little unit is not a genius giant killer of magnificent proportions so keep some perspective here. My sound test comments are mitigated by the price point.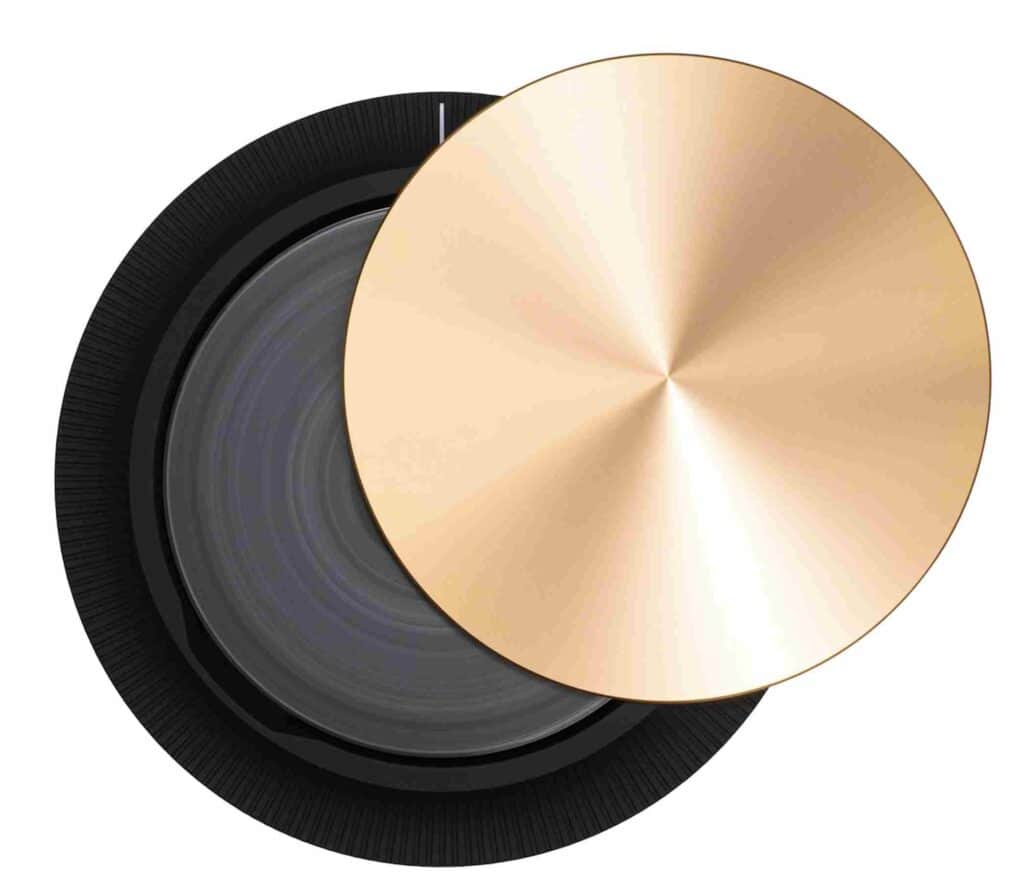 And yet. Even though the T-CP8 design and build quality might not be perfect I appreciate Tretittre's efforts to produce something a little different instead of the usual retro look you see all over Amazon. 
More than that, this CD player sounds very nice indeed if you're paying out £60 or £70 or whatever it might be. On those terms, that the T-CP8 provides anywhere near a good sound in 2023 is quite remarkable. That I'm even recommending a new portable CD player in 2023 is, to me, astounding. This is a fun, portable device, built to a price sure but one that sounds excellent for that asking price.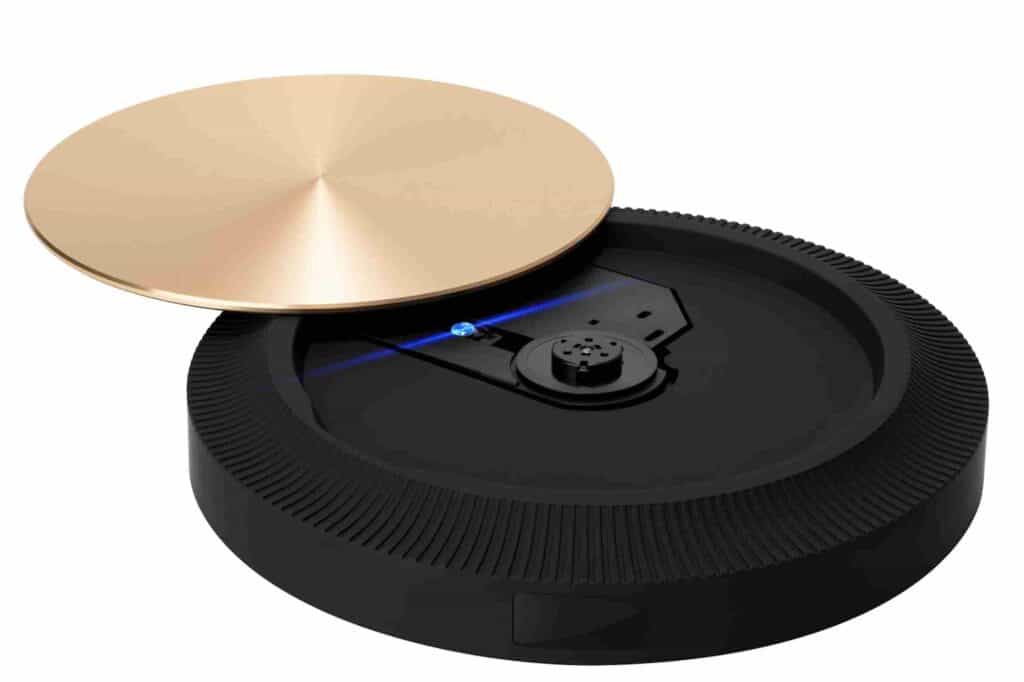 The Trettitre T-CP8 will keep your CD collection active while on the move and it will provide another excuse for you to hang onto those little silver discs. I know I will be.
---
TRETTITRE T-CP8 PORTABLE CD PLAYER
Price: £69.99/$39.99 (possibly a time-limited deal so get in quick!)/€91.99 (but shop around for possibly lower prices)
---
GOOD: price, midrange clarity, treble delicacy, decent bass
BAD: slight midrange emphasise, build quality
RATING: 8
---
REFERENCE
Panasonic SL-SX410 Portable CD Player
Sennhesier HD650 Headphones