The Article
SWELL BLUETOOTH SPEAKER FROM CABASSE
15th April 2018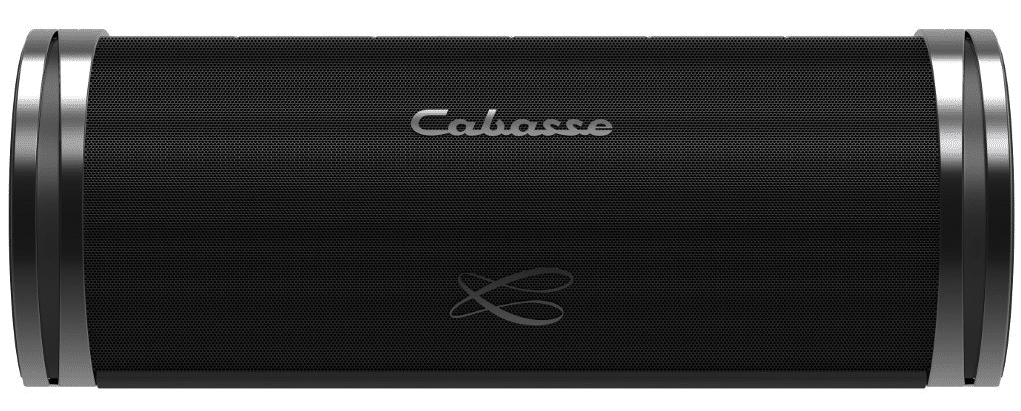 From the French outfit, Cabasse, Paul Rigby goes portable and reviews its Swell Bluetooth speaker
Maybe it's because I enjoy old black and white Hollywood films where the term was frequently used to express a measure of gratification but I find the name of this rechargeable Bluetooth speaker, Swell, immensely comforting. Nevertheless, there might be some who view the name as a measure of bulk and expect to see a speaker the size of a small elephant. Not so. This diminutive transducer is merely 185 x 75 x 75mm and weighs just 750g. You pick it up like you might pick up a small flask of coffee or a sports bottle at a gym. It's portable, easily gripped (although I do have large hands, I have to add) and looks stylish. That said, the chromium-styled additions feel very plasticky and cheap as they can be pushed and nudged too easily with the fingers, until they twang back into place. Which ruins the first impression.
Chromium is not the only finish detail, the Swell arrives in black-black Chromium or white-gold Chromium while inside are four small speaker drivers.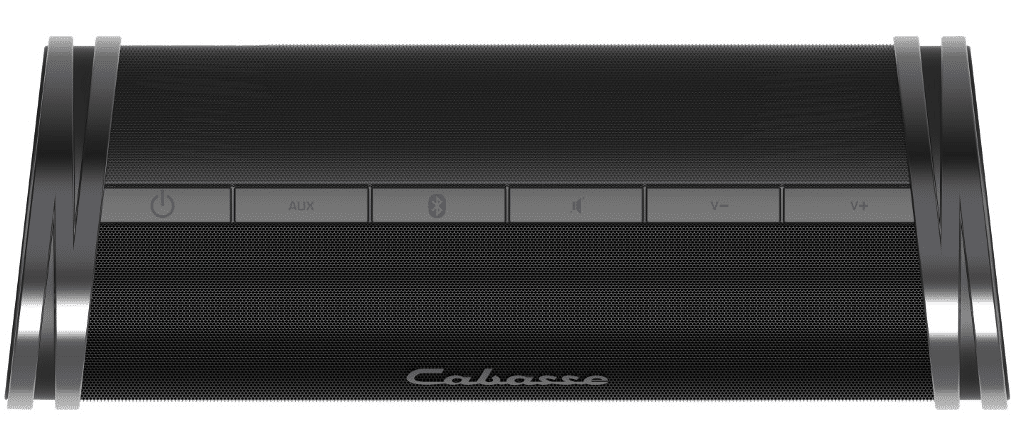 The top of the chassis hosts a line of rectangular buttons offering power, volume up and down, mute, Bluetooth connection (which has a 10m range) and the auxiliary source button. Around the back is the power supply socket to charge the built-in Lithium battery, a service-only USB socket and Aux-in.
In use, you can connect a smartphone or tablet directly to the speaker in Bluetooth (via apt-X) with a NFC connection while wired sources can be attached via the auxiliary input. The more ambitious can pair two Swell speakers together to create a stereo system or switch to Party mode for multiple room output. I decided to stick with just the one speaker for the review.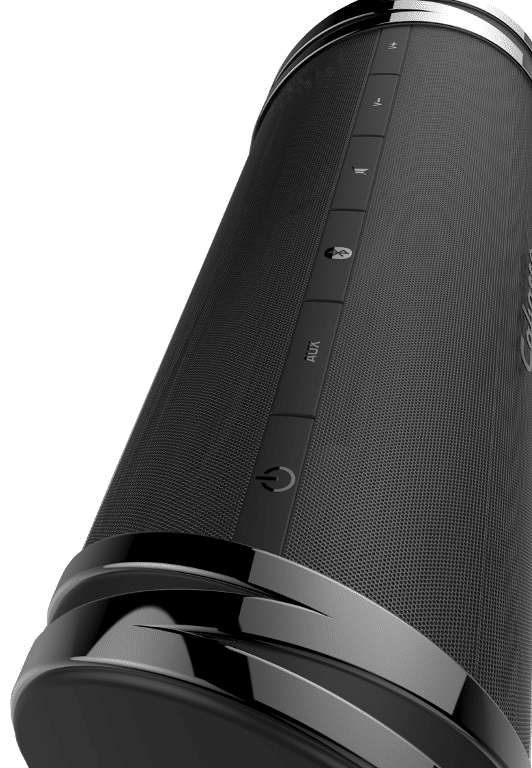 Sporting a 90db sensitivity, the Swell offers 10 hours of typical play time while a battery charge light provides power information and the speaker itself provides vocal information for the same.
Pairing the speaker is simple. Press the Bluetooth button until the accompanying LED light flashes blue, activate Bluetooth on your phone or other device, press the Swell's Bluetooth button until it flashes while a voice confirms the pairing search and then check the source device to confirm pairing.
That's what I did to begin the sound tests.
SOUND QUALITY
I wanted to see how the speaker filled a room – or didn't – and so placed the speaker on a reference speaker stand at normal stand-mounted speaker distance in my relatively large listening area to see how it coped. I then pushed out Marvin Gaye's Mercy Mercy Me via my iPhone 8 as a low res AAC.
Given that when you stream anything at all, you're starting from a relatively low point in terms of sound quality because of the compressive technologies utilised during the action and also, in this case, the music file was low resolution, the Cabasse performed remarkably well.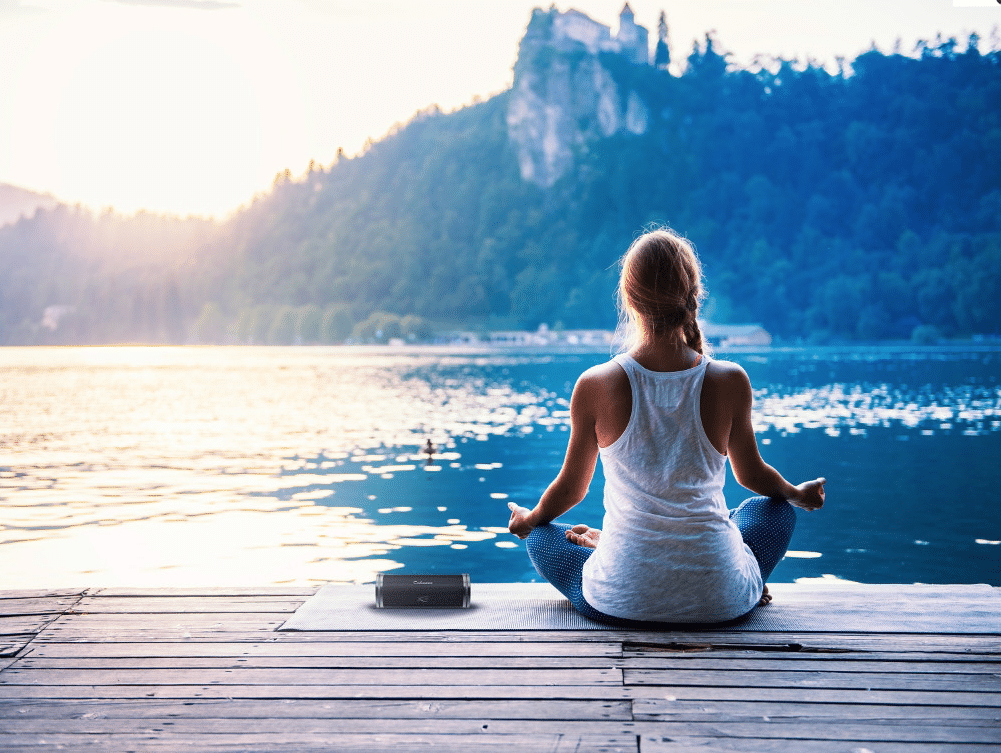 Firstly, the unit filled my room with music and did so to an admirable degree. OK, it didn't shake the windows but the volume was high enough for comfortable listening.
In terms of bass, you're never going to hear deep and massy lower frequencies from such small drive units yet the 'bass' area was a real highlight of the Cabasse. That is, the upper bass and lower mid area were suitable punchy and jaunty. The bass transients were honed to a degree that the bass guitar offered a real twangy effect, giving the music a lovely bounce and rhythmic swing that pushed the song forward at all times. Some Bluetooth units feel stodgy enough to feign unconsciousness, the Cabasse was always on the ball.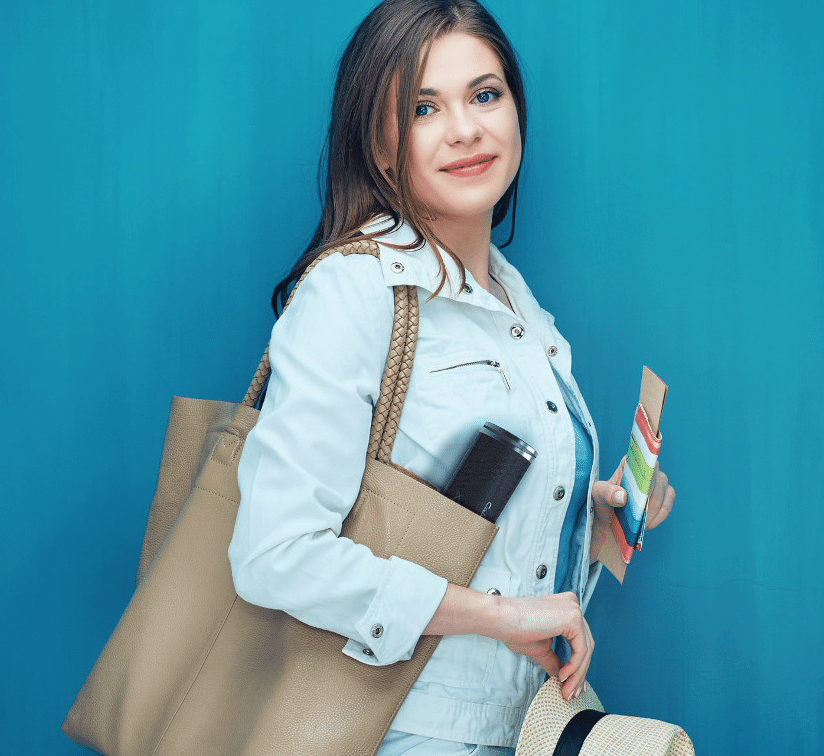 For the mids and treble, there was enough detail here to give the overall delivery a sense of balance with secondary percussion, harmony vocals and rhythm guitar nicely poised, providing sufficient detail to fatten out the mix and provide a busy soundstage effect. 
That soundstage extended slightly past the chassis, not a too far it has to be said, while air and space infused the soundstage to provide a lightness to the ride cymbal and sax solo on he middle eight.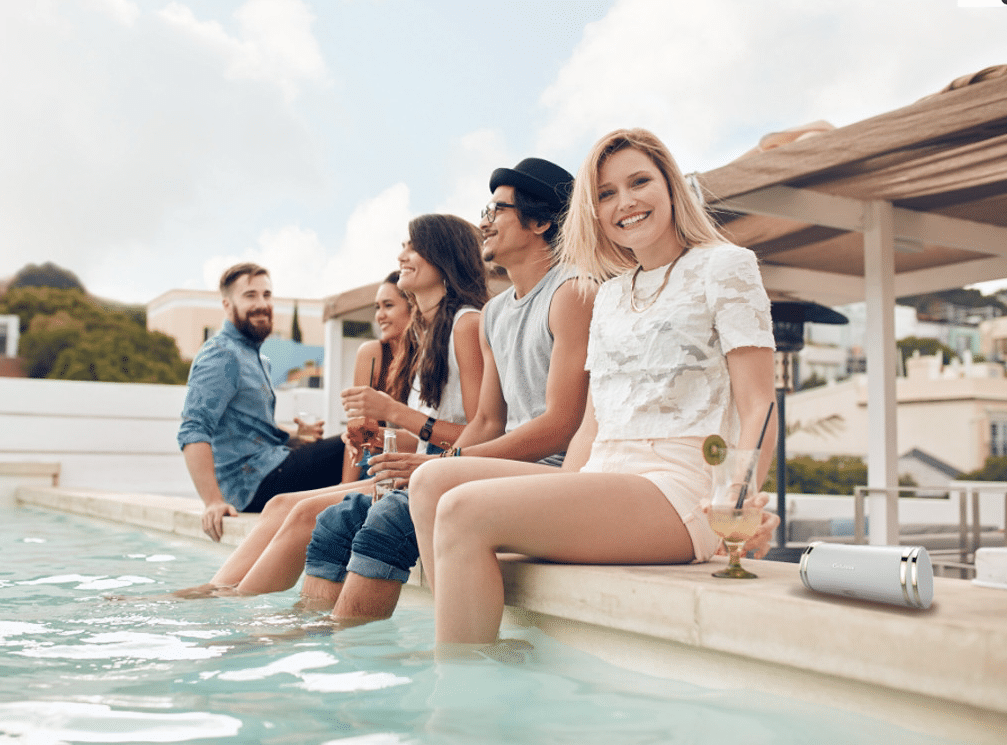 I then tried the Cabasse as a 'near field' speaker and moved to my MacBook and, using Audirvana Plus, played the 24bit/176kHz track, Looking for a Home from Keith Greeninger & Day Kai, offering two voices and two acoustic guitars. This higher resolution, lower noise track, showed the Cabasse at its best. Yes, if you pushed the speaker hard then the midrange would strain a bit and the treble would pinch but that effect was heard during extreme, maximum volume, circumstances. In normal play, the speaker produced an admirable tonal balance without any sense of midrange smearing or bass bloom. This gentle precision and agreeable focus produced no high end frequency emphasis. The Cabasse was low key and neutral, allowing the music to speak without any undue colouration.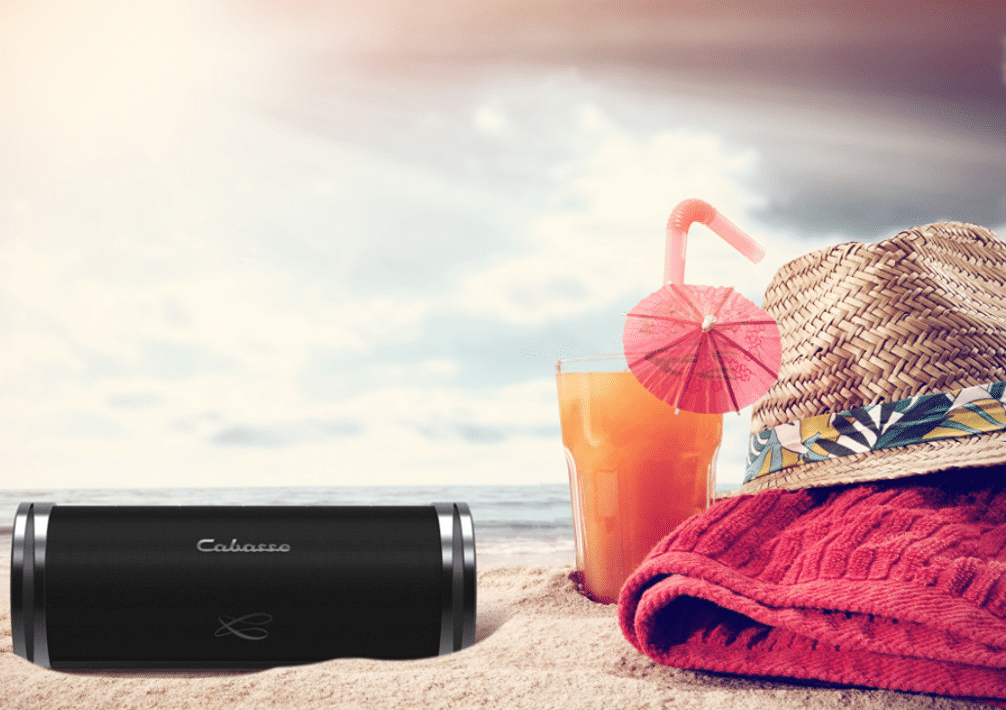 I then moved to the contradiction in terms, and connected my ATC HDA DP-10 via the Aux socket and fired a slice of post rock, from the band 35007, at 24bit/96kHz, in a near field position.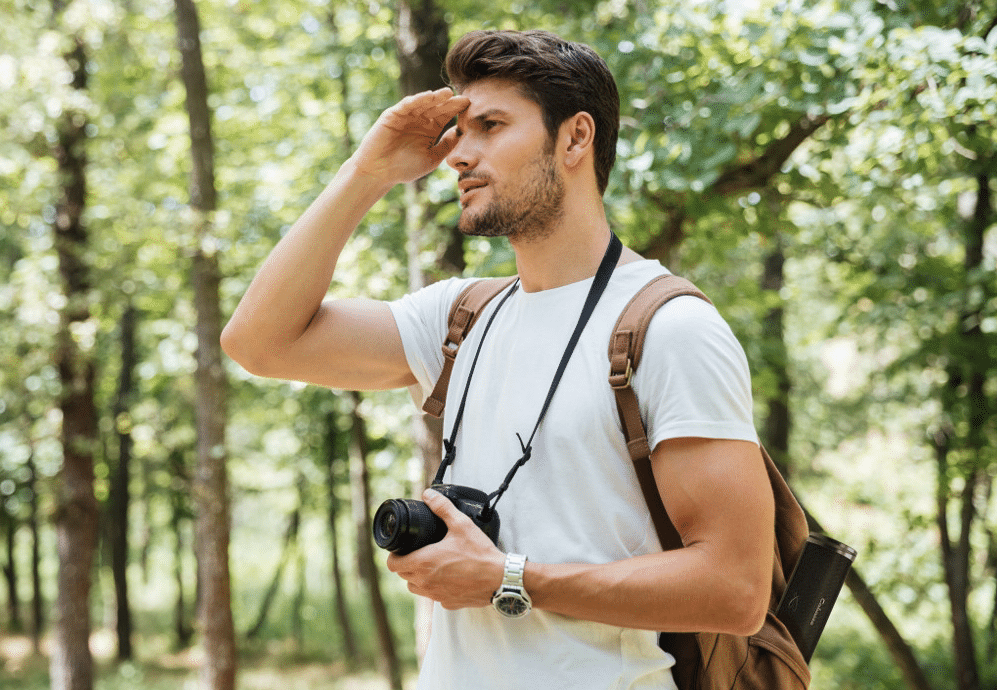 As you might expect, the sonic output within this wired configuration was the best of all, providing a relatively mature and layered delivery, confidant and rich in tone. Midrange frequencies were separated nicely to enhance the available air around the soundstage while bass was not too forward but integrated well within the mix to give the music a rock solid base to work from. Wired music play is not the point of the Cabasse, I know, but this configuration does offer a decent sounding, tiny footprint music source along with a DAP, if you use it in a cramped, regular place such as in the kitchen or working at a computer desk. 
CONCLUSION
A compact chassis that fits easily into the hand, the Cabasse Swell is not only easy to use, it looks good and sounds it too. Far too many Bluetooth speakers, even at this price point, tend to panic by over emphasising music frequencies in an effort to impress. The Cabasse Swell does none of that. It is relatively relaxed and laid back. It knows it can produce so, hey, why go all hysterical about it, eh? Neat, tidy, great sound, decent price, this French fancy delivers the goods.
---
CABASSE SWELL BLUETOOTH SPEAKER
Price: £229
Website: www.connecteddistribution.co.uk
Tel: 01242 511133
---
GOOD: easy to use, compact, neutral delivery, focused bass, wired performance 
BAD: finish
RATING: 8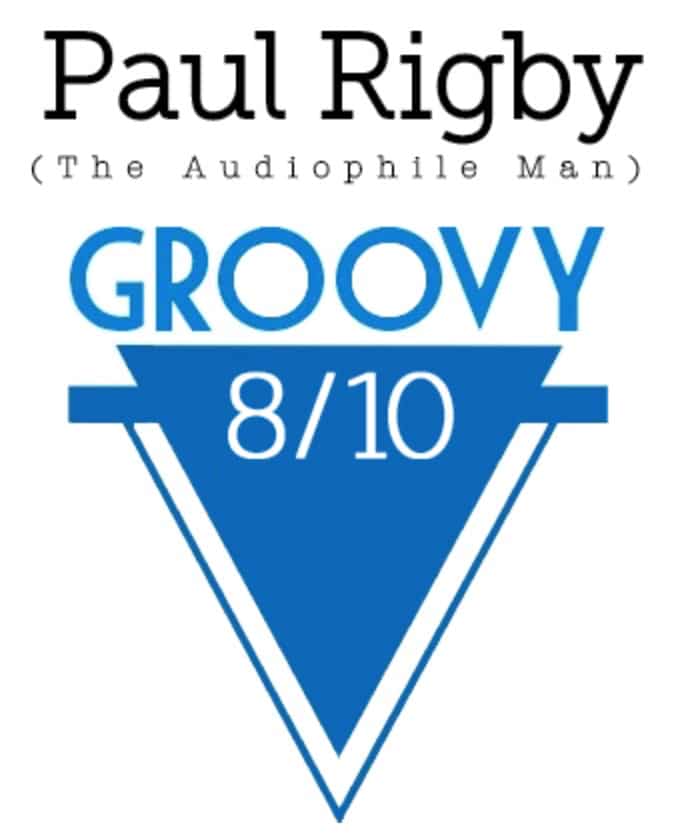 ---
[Don't forget to check out my new Facebook Group, The Audiophile Man: Hi-Fi & Music here: www.facebook.com/groups/theaudiophileman for exclusive postings, exclusive editorial and more!]
REFERENCE
iPhone 8 smartphone
MacBook SSD laptop
ATC HDA DP-10 DAP
Riva Turbo X Bluetooth speaker