The Article
ST-50 stylus cleaner from DS Audio
4th April 2018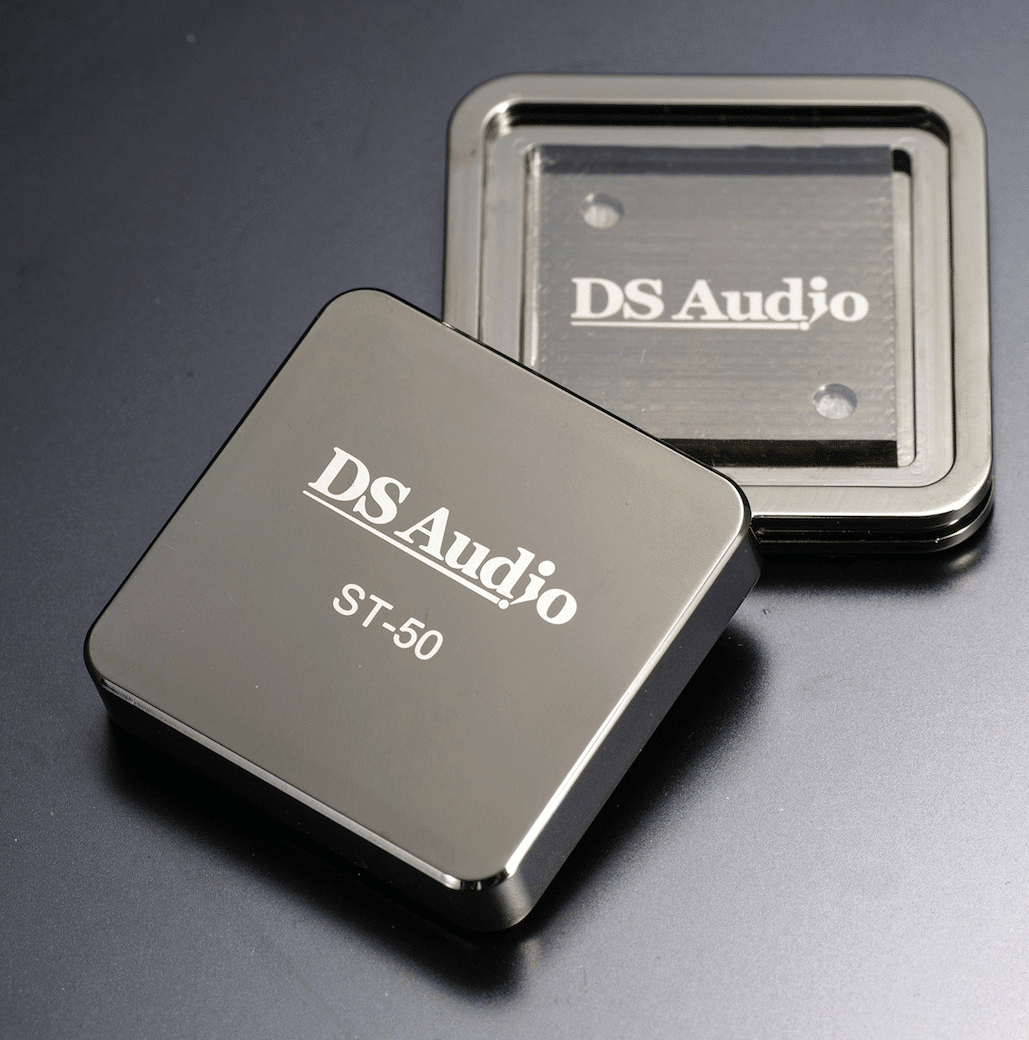 Japanese optical cartridge outfit, launches its first audio accessory, the ST-50 stylus cleaner
The ST-50's cleaning pad is made from a transparent urethrane resin that was, "…developed for semi-conductor engineering cleanrooms. In the same way that it prevents dust from contaminating the cleanroom by absorbing micro-level dust particles, it removes particles of dust and dirt from the stylus tip," said the company.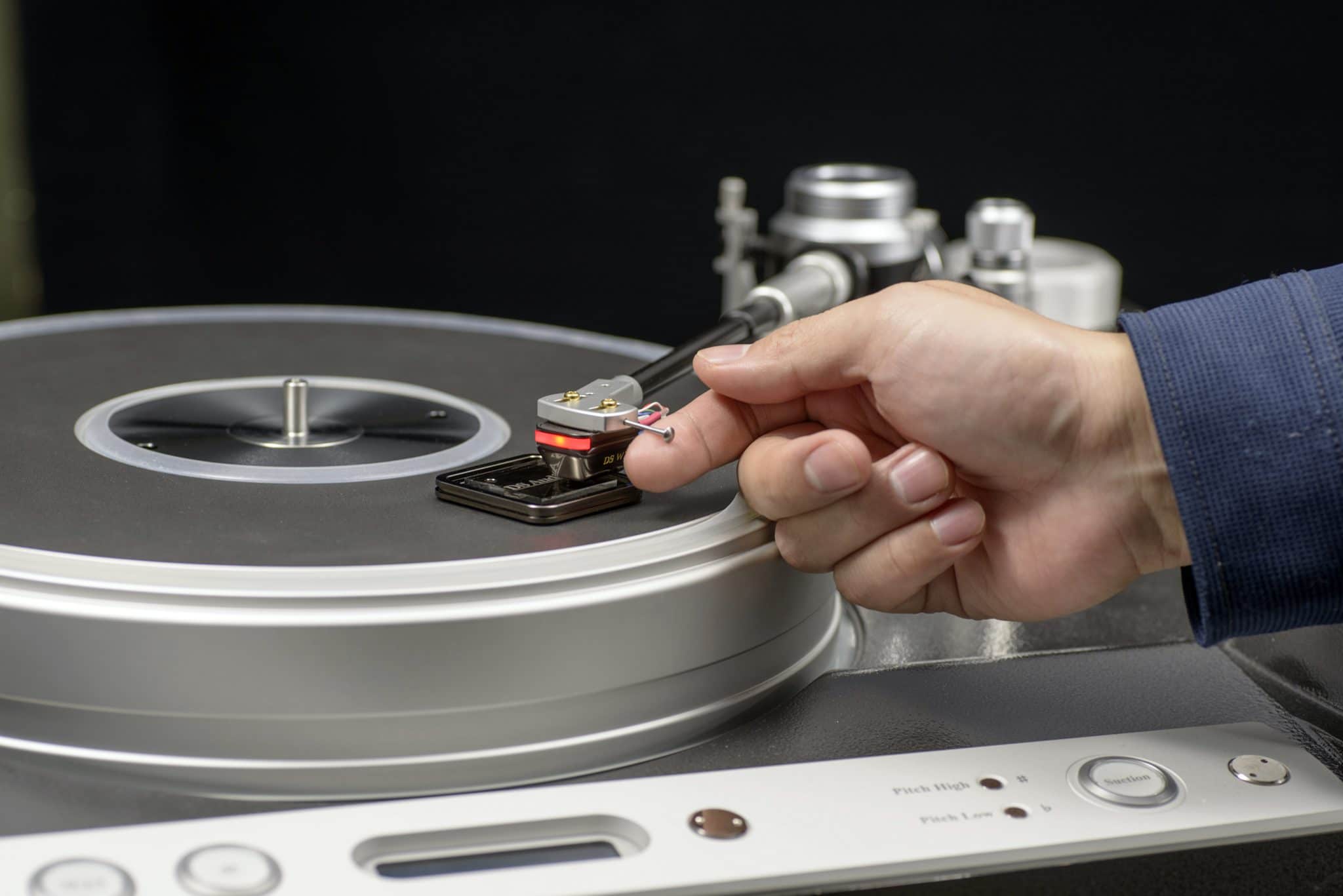 To use, remove the cover, place the ST-50 on the turntable platter and lower the arm to touch the stylus onto the gel pad. Lift and lower the arm two or three times (taking care not to rotate the platter during cleaning), after which the stylus should be dirt and dust free.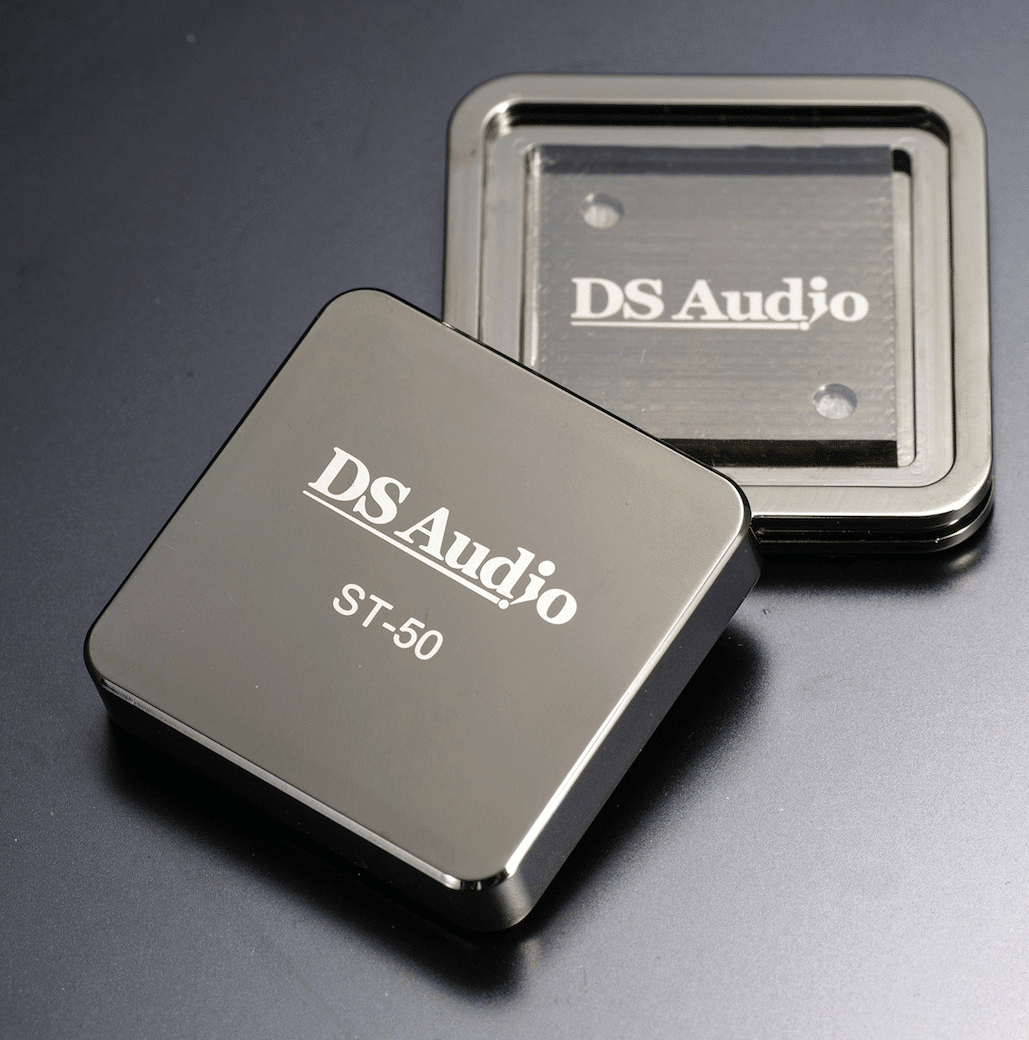 The ST-50 is designed for use with all types of cartridge and stylus. Compared with the use of brushes and solvents, it is reported to be "…gentle and safe. No excess force or pressure is being applied to the stylus tip and there is no risk to cartridges that use cement-bonded styli, whose bonding can be dissolved by certain solvent-based cleaning liquids."
The ST-50's urethrane gel pad is washable and re-usable. Price is £75.
To learn more, click www.ds-audio-w.biz or call 0118 981 4238.
[Don't forget to check out my new Facebook Group, The Audiophile Man: Hi-Fi & Music here: www.facebook.com/groups/theaudiophileman for exclusive postings, exclusive editorial and more!]