The Article
Spendor's A5R is a 2.5 way, floor‐standing loudspeaker
21st July 2015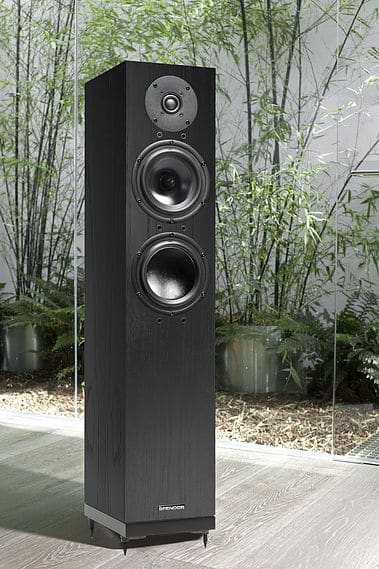 The new Spendor A5R is a 2.5 way, floor‐standing loudspeaker using its D‐line technology to create a pair of Spendor drivers which are mechanically and electrically designed to work together in a single sealed acoustic enclosure. Both drivers feature cast magnesium alloy chassis, high efficiency motor systems with optimised electro‐dynamic damping. A 15cm EP77 polymer coned bass‐mid driver handles all the midrange frequencies and most of the low frequencies. As the low frequency content of the music increases, a two part bonded Kevlar composite cone 15cm driver begins to handle more of the low frequencies. It does not require any form of tuned port or line.
High frequencies are handled by a 22mm wide‐surround tweeter with a polyamide textile diaphragm. Its acoustic output is phase and time‐aligned with the mid‐bass driver.
The Spendor A5R is available in light oak, dark walnut, cherry, black ash veneer and satin white lacquer. The plinth is a complementary satin black lacquer.
Spendor A5R UK retail price is £1,995 per pair for veneer finishes and £2,195 for satin white lacquer finish.
Click www.spendoraudio.com or call 01323 843474 for more information