The Article
SoundXtra bespoke wall mounts for Denon HEOS
21st December 2015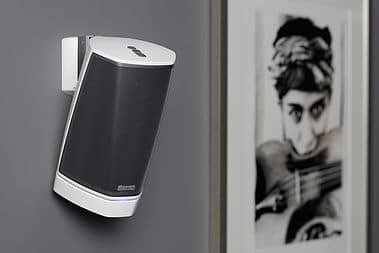 British audio accessories brand, SoundXtra has launched its first range of bespoke wall mounts for the Denon HEOS wireless music system plus a multi-fit mount that'll elevate the latest streaming speakers from Monitor Audio, Samsung, Panasonic, PURE and other brands.
SoundXtra's range of four Denon HEOS wall mounts have been engineered to suit the specific features of the HEOS 1, 3, 5 and 7 speakers. Rotate, tilt and swivel functionality allows users to put their HEOS speakers in position, while further flexibility is offered by each SoundXtra mount coming with a colour-matched 3m extension power cable – so wherever you choose to place your speaker, getting power to it isn't a problem. Black and white finishes are available. Prices start from £34.99.
Click on www.amazon.co.uk for more information.