The Article
SONY'S FIRST (VINTAGE SHORTS NO.1)
20th August 2021
This is the first in an occasional series looking back at vintage gear from all corners of the globe and all corners of audio technology. Hope you like it
The box you can see above is an original issue for the 1958 Sony TR-610 transistor radio. Sony being a small outfit back then.
In fact, Sony didn't even make the box. America's Delmonico International did that. From what I hear, Sony was not too pleased that its logo was not to its exacting standards.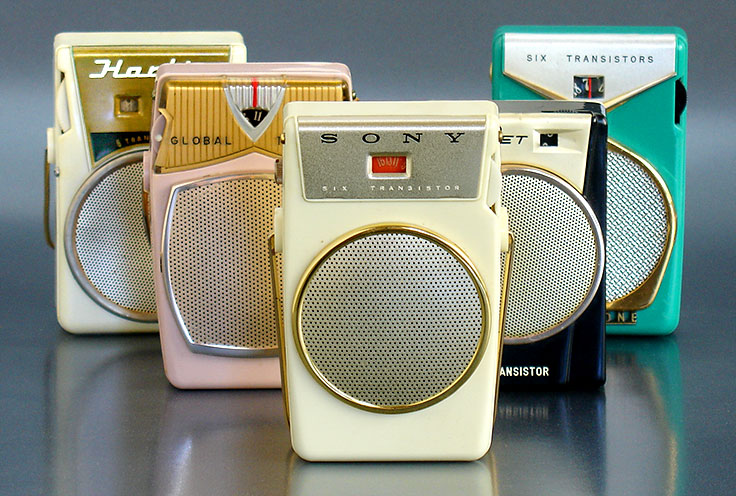 In fact, Sony kicked Delmonico off the case after this one and set up its own distribution arm in America.
You can see the radio itself here too (above). The first Japanese radio ever to make it 'big' outside of Japan. So big that a host of copycats followed suite (you can see those designs ranged behind the Sony original).
Many thanks to Eric Wrobbel for his kind permission to use the above images. Check out Eric's website for more on this vintage tech, for information on his own publications, other subjects on his site and his YouTube channel.
[Want to stay up-to-date with The Audiophile Man's published stories? Click the 'Subscribe To Blog Via Email' box, located on the top-right of this page (desktop) or keep scrolling on your mobile to find the same and make sure you never miss a news piece, feature or review!]