The Article
Sonus faber Venere S (Signature): the new flagship of the Venere collection
21st October 2015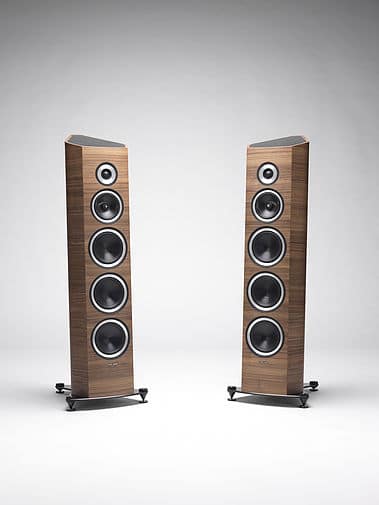 The new Venere S (Signature) is the latest Sonus faber loudspeaker and the new flagship of the Venere collection, including three 180mm woofers. Entirely designed and assembled by hand in Arcugnano (Italy), this floor-standing three-way speaker, unlike its Venere siblings, features a new design for the reflex port. Instead of being positioned on the front baffle it is fitted it in the lower part of the cabinet, directly facing the floor.
The baskets of the Venere S drivers are custom made for Sonus faber in diecast metal with "Ultra Free Compression" design to minimise the acoustic interference generated by the moving parts of the transducers.
The three woofer cones of Venere S are made of aluminium, while the midrange features a Curv membrane, a special thermoformed polypropylene fibre. The high frequencies are reproduced by a tweeter with a soft dome membrane made of silk and manufactured by Dr. Kurt Mueller. The tweeter is mechanically decoupled by interposing resilient material
The crossover network is assembled entirely in Italy. Its a semi-balanced configuration with a non-resonant "progressive slope" design and amplitude/phase response optimization.
In addition, the woofers feature "Trilobyte Ultrafast" filtering coils and the PCB tracks are made with nano-technologies.
The Sonus faber Venere S is available from September, priced at £3,798 per pair in piano black or piano white. The wood option commands a £200 premium. All prices include VAT.
For more information, click on www.sonusfaber.com.