The Article
SL-1210MK7 Turntable From Technics
10th January 2019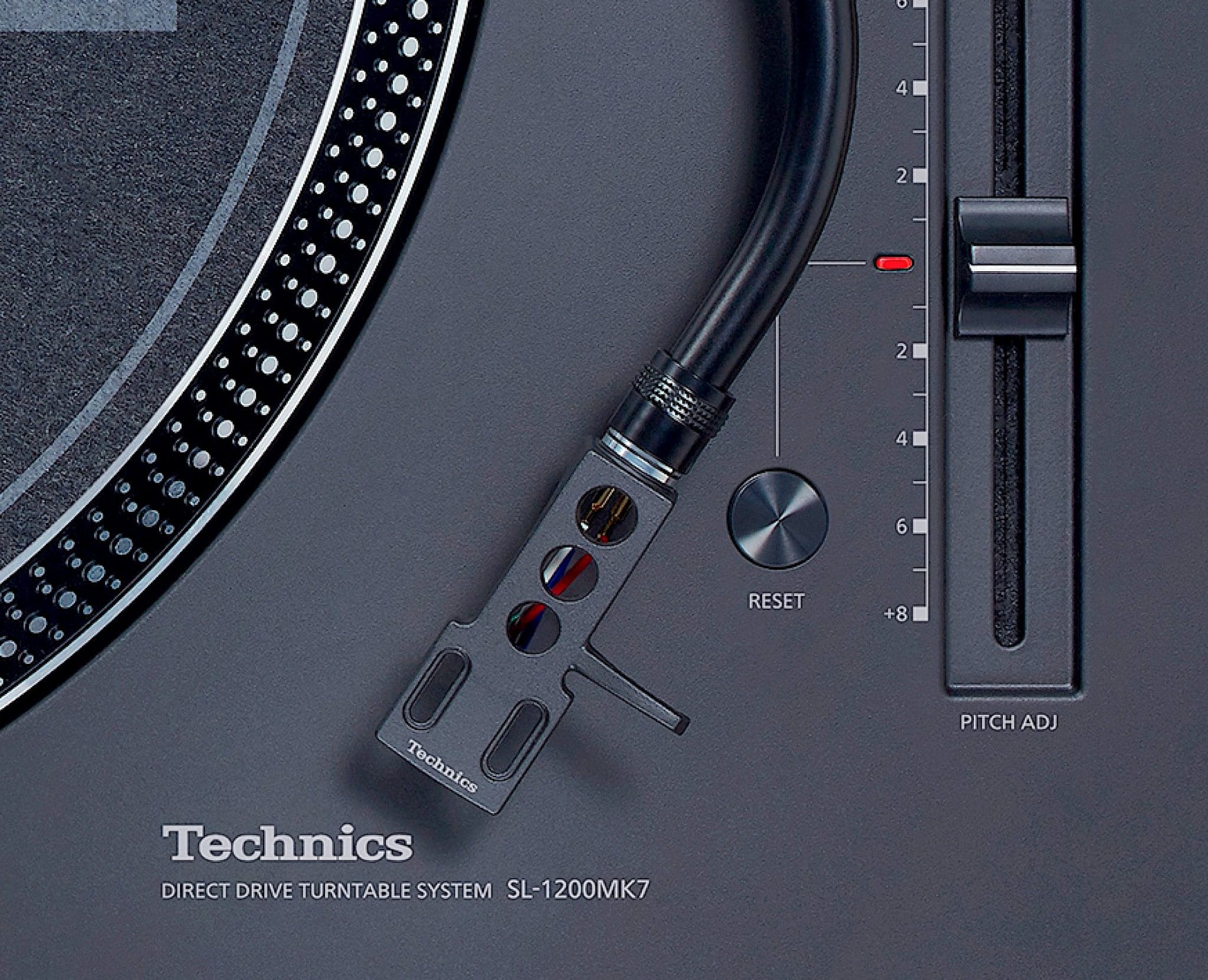 The new model inherits the traditional design while adding a coreless direct drive motor and reverse playback. The SL-1210MK7 is launched as the first new standard DJ turntable in approximately nine years
The direct drive system uses a slow-rotating motor to directly drive the platter. This system has various advantages. It offers rotation accuracy and powerful torque, does not require replacement of parts and maintains high reliability over a long period of time. However, the direct drive system was said to occasionally produce a rotation irregularity called cogging. For the SL-1210MK7, a new coreless direct drive motor was developed. This motor employs a coreless stator. The removal of the iron core from the stator, "…eliminates the root cause of cogging," said the company.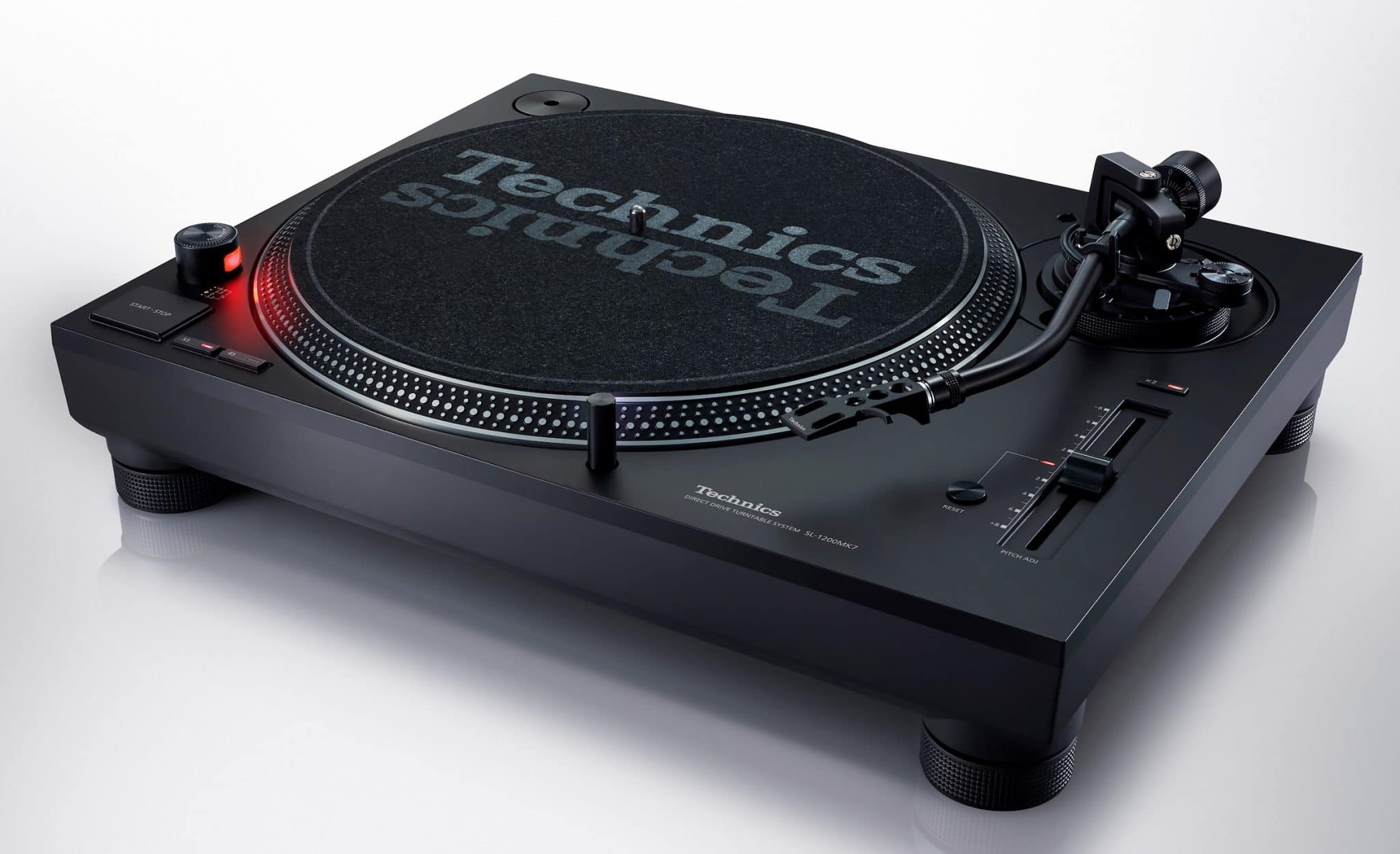 Furthermore, the magnetic force of the rotor magnets was improved and the gap between the coreless stator and rotor magnets was optimised, thus achieving torque performance equalling that of the SL-1200MK5. The platter rotates in the reverse direction when the speed selector button and Start/Stop button are pressed simultaneously.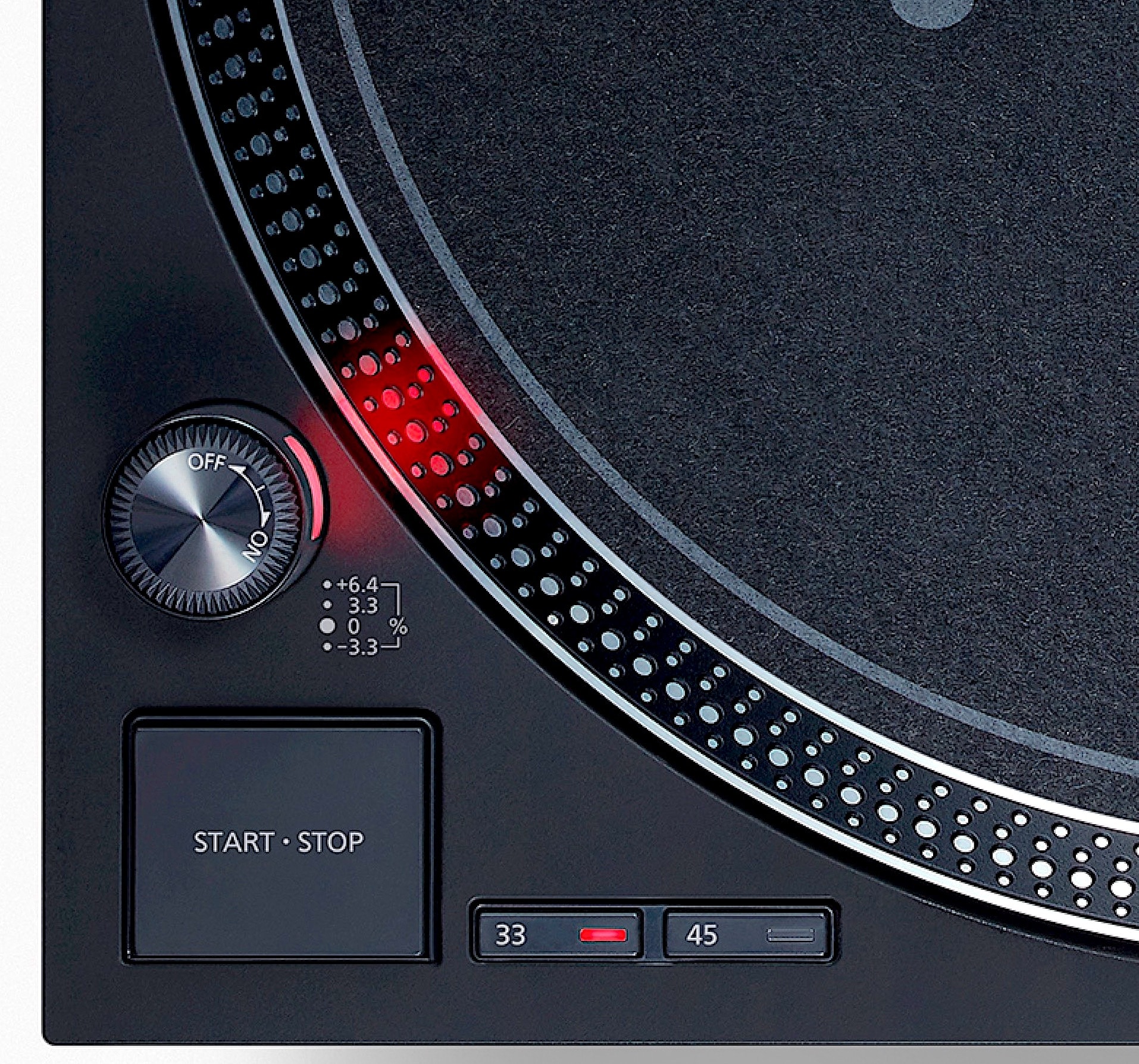 Utilising a microcomputer, the motor control technology, "…responds accurately to a wide range of DJ play styles, such as scratching," said the company. To those ends, the starting torque and brake speed can be adjusted individually to suit the user's preference.
The stylus illuminator features a new push-type structure and employs a high-brightness and long-life white LED. The illumination area and intensity were reviewed to provide improved visibility of the stylus tip compared to previous models even in a dark environment.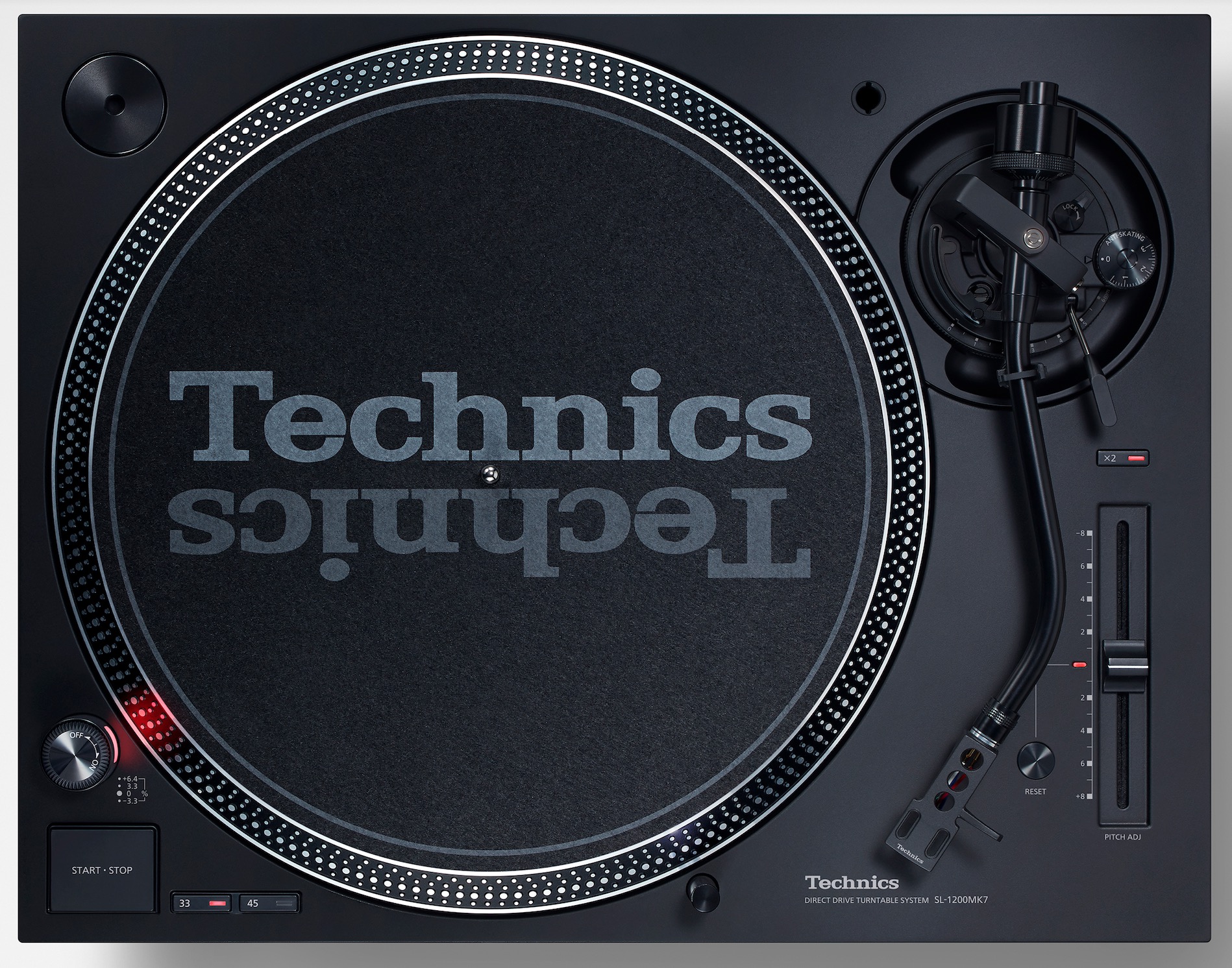 The tonearm S-shaped tonearm is made of lightweight, high-rigidity aluminium. The bearing section of the gimbal suspension construction tonearm consists of a machined housing and "high-precision bearing".
The platter features a two-layer structure with deadening rubber on the entire back surface while the chassis is aluminium die-cast and feature ABS mixed with glass fibre to achieve a two-layer construction. The insulator features a spring and rubber. 

The rotation speed can be set to 33-1/3 rpm, 45 rpm or 78 rpm. The pitch control function allows fine adjustment of the rotation speed within ±8%/±16%.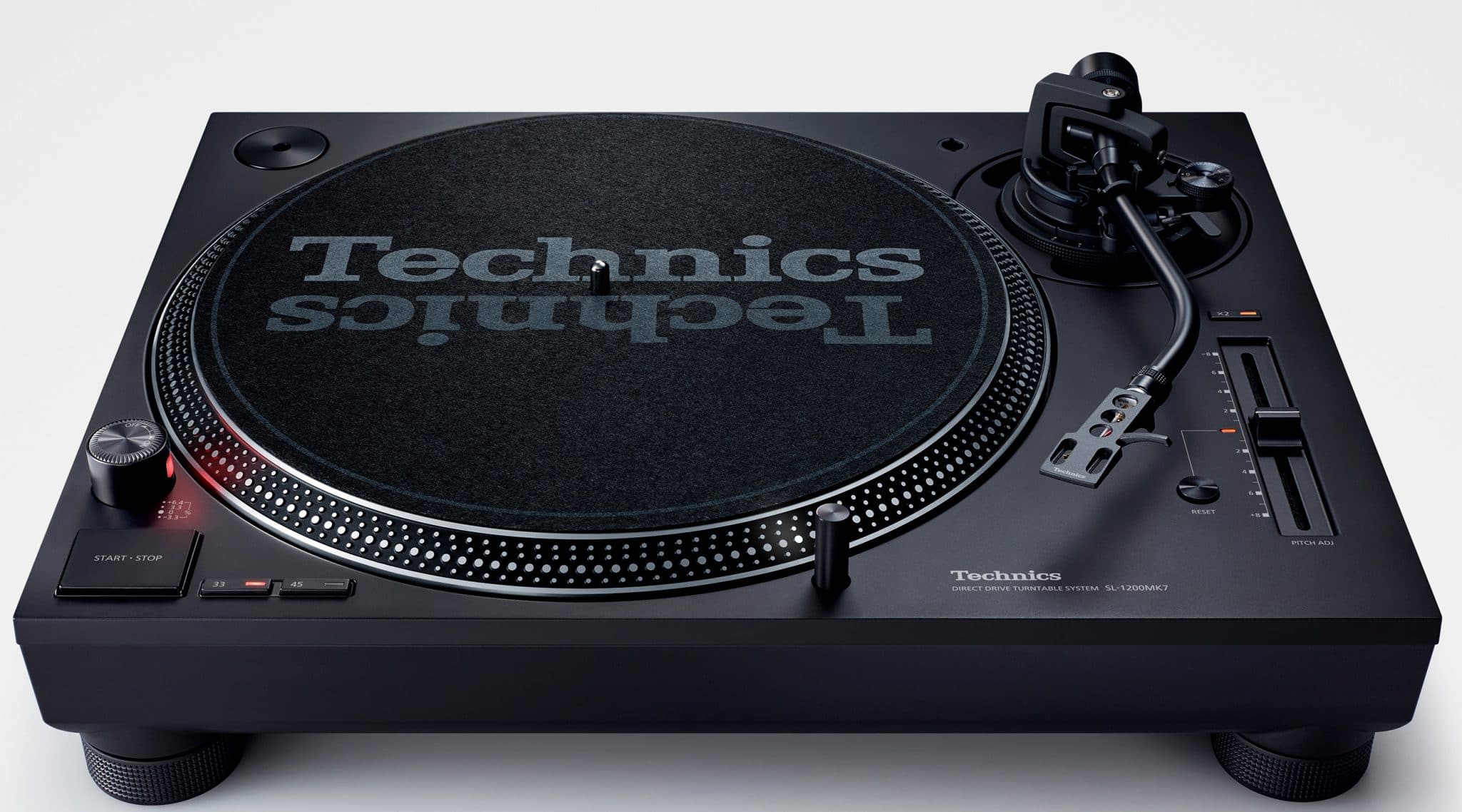 The SL-1200MK7 is available in black with black buttons and a black tonearm. The LED light (which doesn't shine black, thankfully) can be set to illuminate in either red or blue. Price is £899.
To learn more, click www.panasonic.co.uk
Don't forget to check out my Facebook Group, The Audiophile Man: Hi-Fi & Music here: www.facebook.com/groups/theaudiophileman for exclusive postings, exclusive editorial and more!]