The Article
SILVER 100 FROM MONITOR AUDIO
23rd June 2023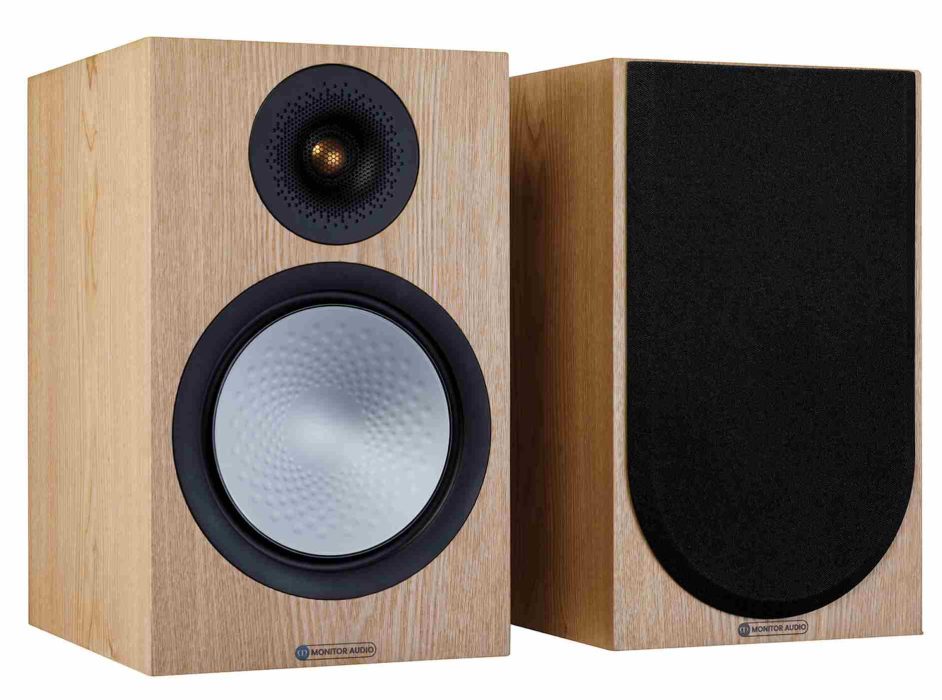 Substantial – that's the Silver 100 stand-mounted speakers. Paul Rigby makes sure he bends his knees before installation then
I looked at the price of these speakers and then I looked at the box and I was intrigued because that box was relatively large. And yes, there's minimal padding in there because the Silver 100 speakers span 375 x 230 x 332mm (143 x 91 x 136in approx.) and weigh in at a healthy 9.4kg each, that's almost 21 pounds. So put them on your stands and they will look – at least in relative terms – quite imposing.
They also look presentable. I reviewed the high gloss black finish option but you can also buy these speakers in Satin White and with real wood veneers such as Black Oak, Natural Walnut and Ash.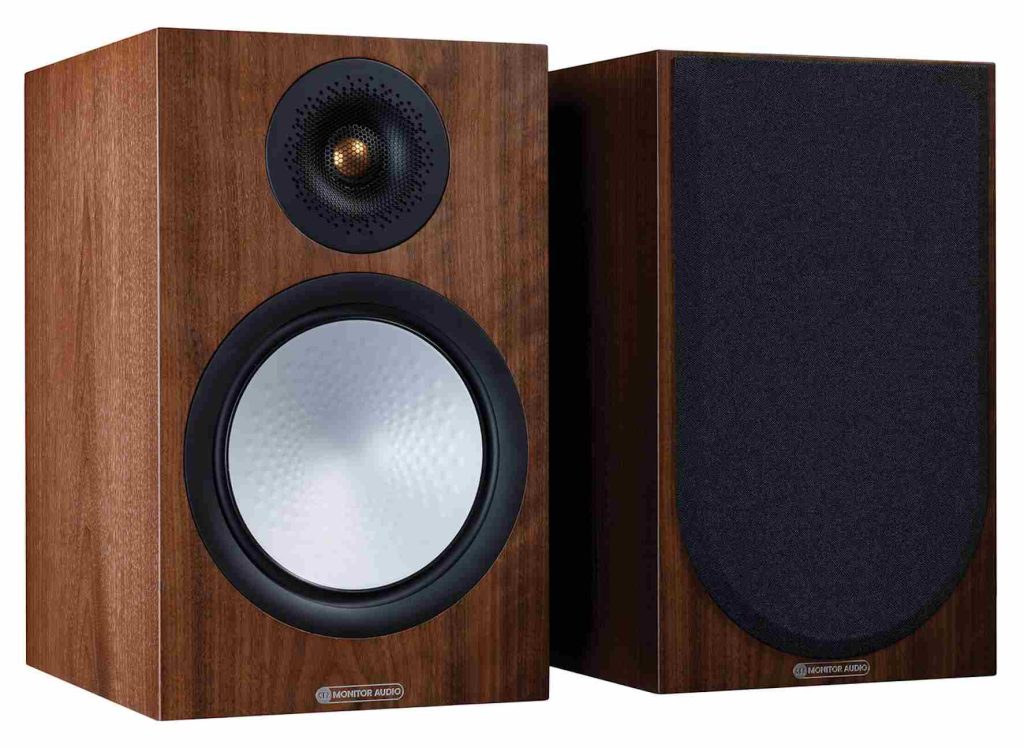 Inside, these 8 Ohm designs produce a sensitivity of 87db which means you're looking at an amplifier of around 40W or more to produce a decent sound. 
Looking at the front and the Silver 100s present a 25mm (1") C-Cam Gold Dome tweeter with a Uniform Dispersion Waveguide II plus, just below, a 203mm (8") C-CAM mid-bass driver using Rigid Surface Technology II.
Around to the rear is a rifled bass port and bi-wireable sockets, if you need them. There are included plates if you just want to hook up the default single pair of cables.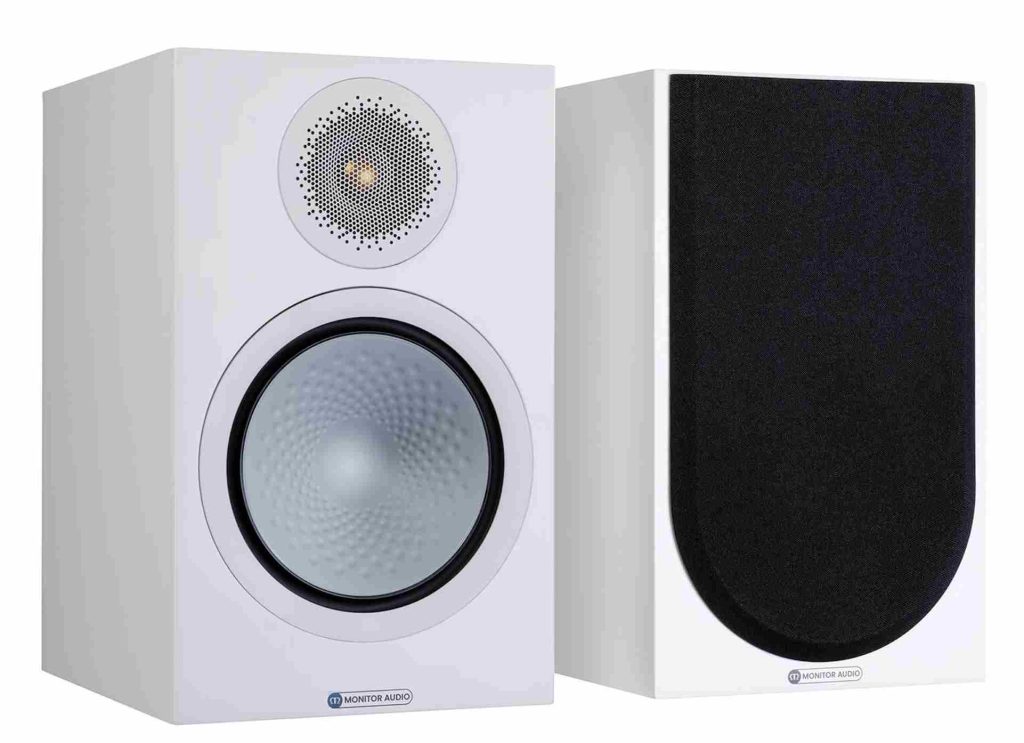 I'm going to keep this section brief because I want to talk more about sonic comparisons so let's nip over to the sound quality section shall we?
SOUND QUALITY
Let's start with some obscure 80s indie shall we? From 1986, I played a CD from the band My Dad is Dead and the album Peace, Love & Murder on the German Houses in Motion label. Formed by Cleveland Ohio man, Mark Edwards, later band members included John McEntire who would later form the seminal band, Tortoise. Here, I played the bass-heavy, high-energy instrumental, Force Feed and I compared the 100s with the similarly priced Martin Logan 15i speakers that sport a folded-motion tweeter.
vs Martin Logan 15i
First impression? The bass! The bass from the Silver 100s was completely glorious for a stand-mounted speaker at this price point. That relatively large mid-bass unit produced a wide-ranging, expansive bass response that rocked my listening room to its foundations and allowed this indie track to roar along at pace. There was no blooming here. Bass never dragged or bloomed. There was enough precision in the low end to satisfy.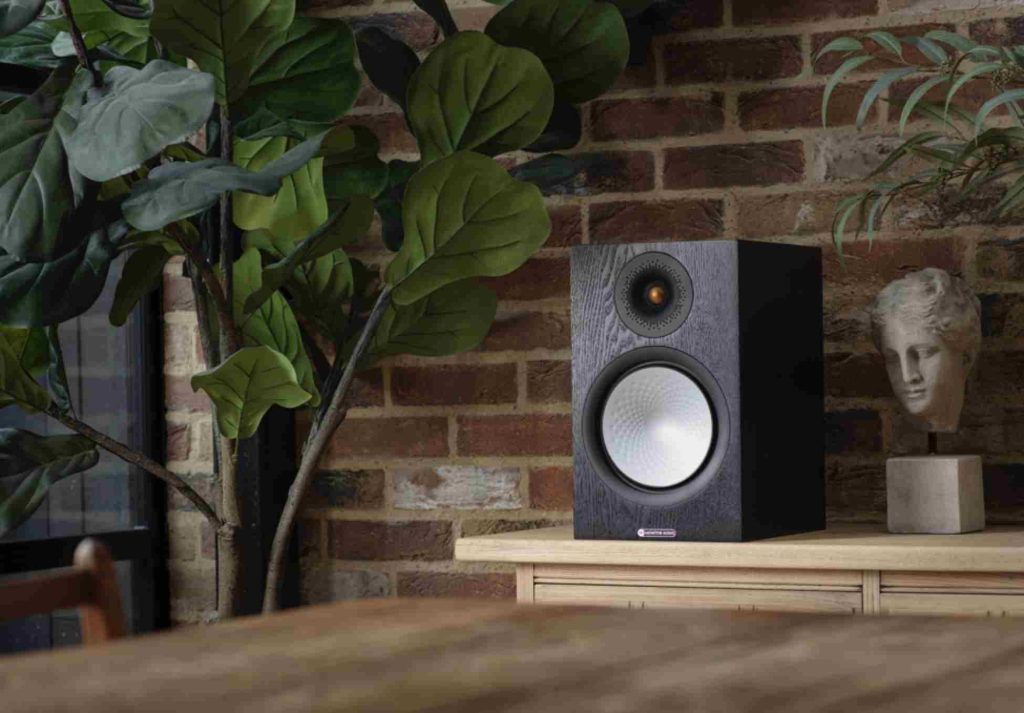 Treble and the upper reaches of the midrange were not as focused as the Martin Logans (£795). The latter targeted this frequency area which enhanced detail and added much-needed texture while the Silver 100s rather dispersed this detail which gave them a slightly foggy sound by comparison. This was strengthened when listening to the spoken-word radio performance of Hitchhikers Guide to the Galaxy via a BBC-published CD. But look, that's domed tweeters for you. I was still happy with the upper mids and treble performance from the Silver 100s.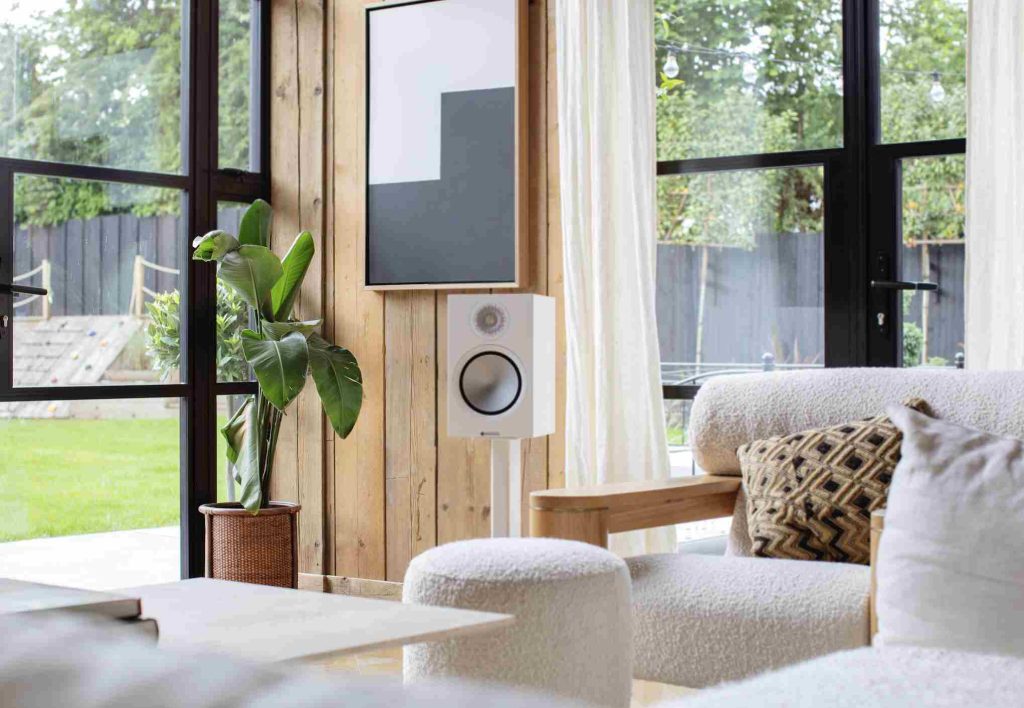 Back to the indie track now and this particular music was pressed with a slightly compressed midrange but the Silver 100s handled this sonic wrinkle well. The mids were very listenable indeed, placed within a spacious soundstage with none of the listening fatigue that some speakers out there may have produced. 
vs SPENDOR A1
I then turned to the slightly more expensive Spendor A1 standmounts, a small yet closed box design. I also turned to vinyl and Kilburn And The High-Roads' 1975 release, Handsome, Ian Dury's early band project on the Dawn label. I played The Roadette Song which offered a reggae beat and a more considered presentation with piano, sax, percussion, bass, synth, guitar, vocal and harmonies.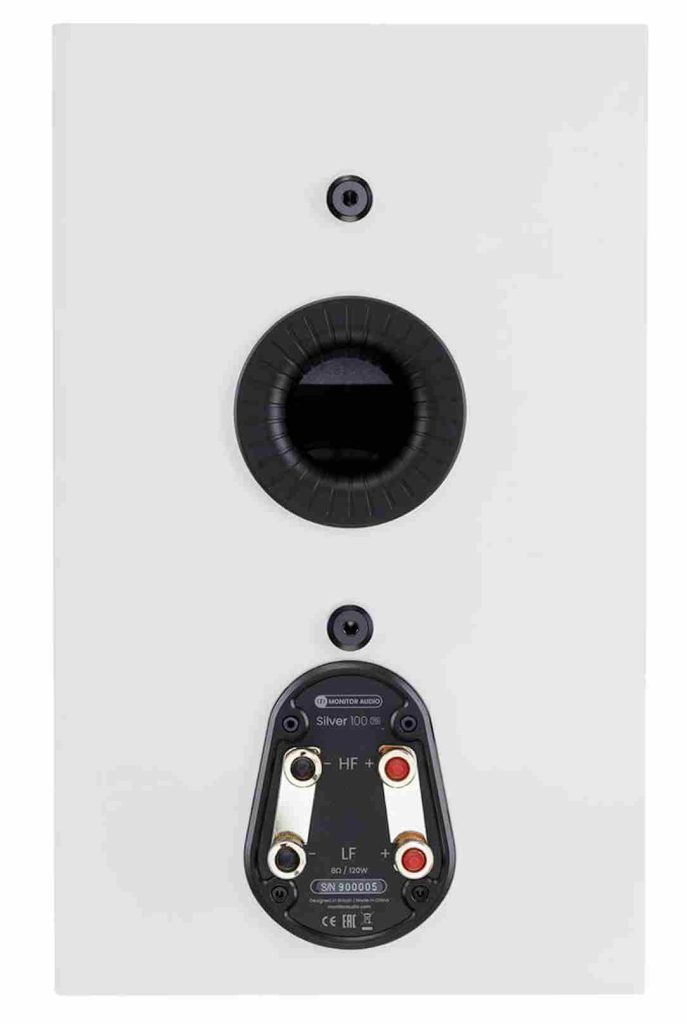 Again, that bass. Blimey it's impressive. Big, meaty, massy and full of substance, the reggae beat really rocked via the Silver 100s. In terms of the upper mids and treble with a similar domed tweeter? The A1s (more expensive at £1,250) possibly edged the focus and precision at the very edge of the upper midrange and across most of the treble bandwidth but the ultimate comparison was much closer than with the Martin Logans.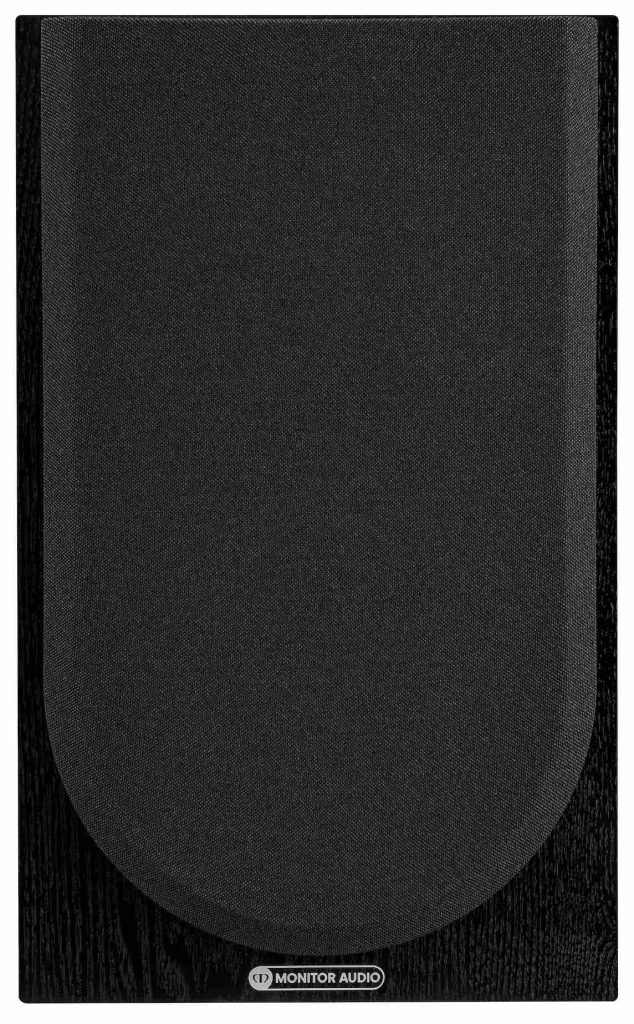 Compared to the more expensive Spendors, the Monitor Audios performed superbly with delicate cymbal hits producing a detail-rich upper midrange and treble performance. Sax especially provided a full and vibrant performance from the Silver 100s that I could listen to all day while the piano sounded impressive because it combined the big bass resonance of the piano chassis with the fragility of the upper mids and treble string hits. 
vs TECHNICS SB-C600
And very quickly because I praised the Technics speakers (£999) for their bass performance during a recent review, how do they compare with the Silver 100s? In bass terms? Imagine a deep borehole, like you're testing for oil. All depth and restricted width. That's the Technics. The Silver 100s are like a valley – combining both depth with width. So the Silver 100s explore more of the bass region, offering a wider examination of the bass regions. The Technics speakers are laser like in their bass presentation.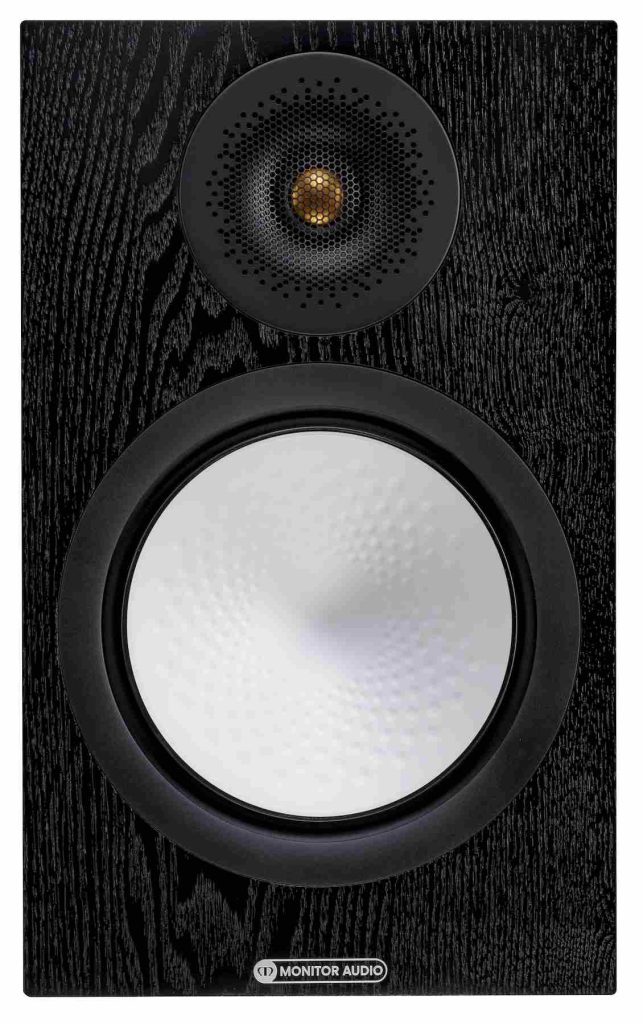 The Technics also offer a more controlled suite of mids and treble. Again, restricting the lateral performance for a more focused output. The Silver 100s are rather more joyous and emotional in their upper frequencies pushing both left and right and providing that epic soundstage I mentioned earlier. 
CONCLUSION
I have reviewed many speakers under £1,000, some of which are of a similar size to the Silver 100s but none of them have been quite as fun as the Silver 100s. That 8" mid-bass unit is primarily to blame for that fun. There is something wholly old-fashioned about this sound – but in a good way. Something distinctly 70s like in the sound. It's big, powerful and packed with wonderful detail. The Monitor Audio Silver 100s treat music like a celebration.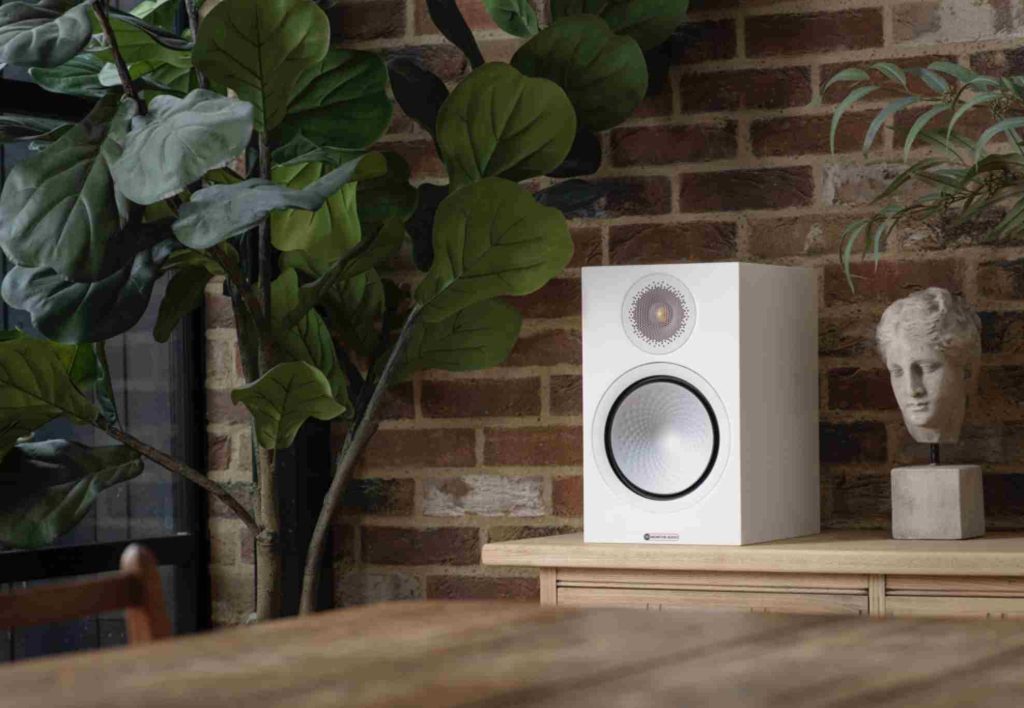 They infuse music with emotion, passion and spirit. They pull you into the performance and don't let go. Buy these speakers and you'll have a blast.
---
MONITOR AUDIO SILVER 100 SPEAKERS
Price: £799
Website: monitoraudio.com 
---
GOOD: beefy bass response, epic soundstage, airy mids, detail
BAD: relatively imposing in size terms, slight lack of treble focus
RATING: 8
---
[Don't forget to check out my Patreon Page at www.patreon.com/audiophileman, for exclusive postings, giveaways and more!]
REFERENCE
Rega RP1 turntable
Rega RP3 turntable
Speakers – see above
Tellurium Q cabling
Blue Horizon Professional Rack System
Harmonic Resolution Systems Noise Reduction Components
Air Audio AC-2K Balanced Transformer