The Article
Shadow 2 Cables from Dynamique 
1st August 2019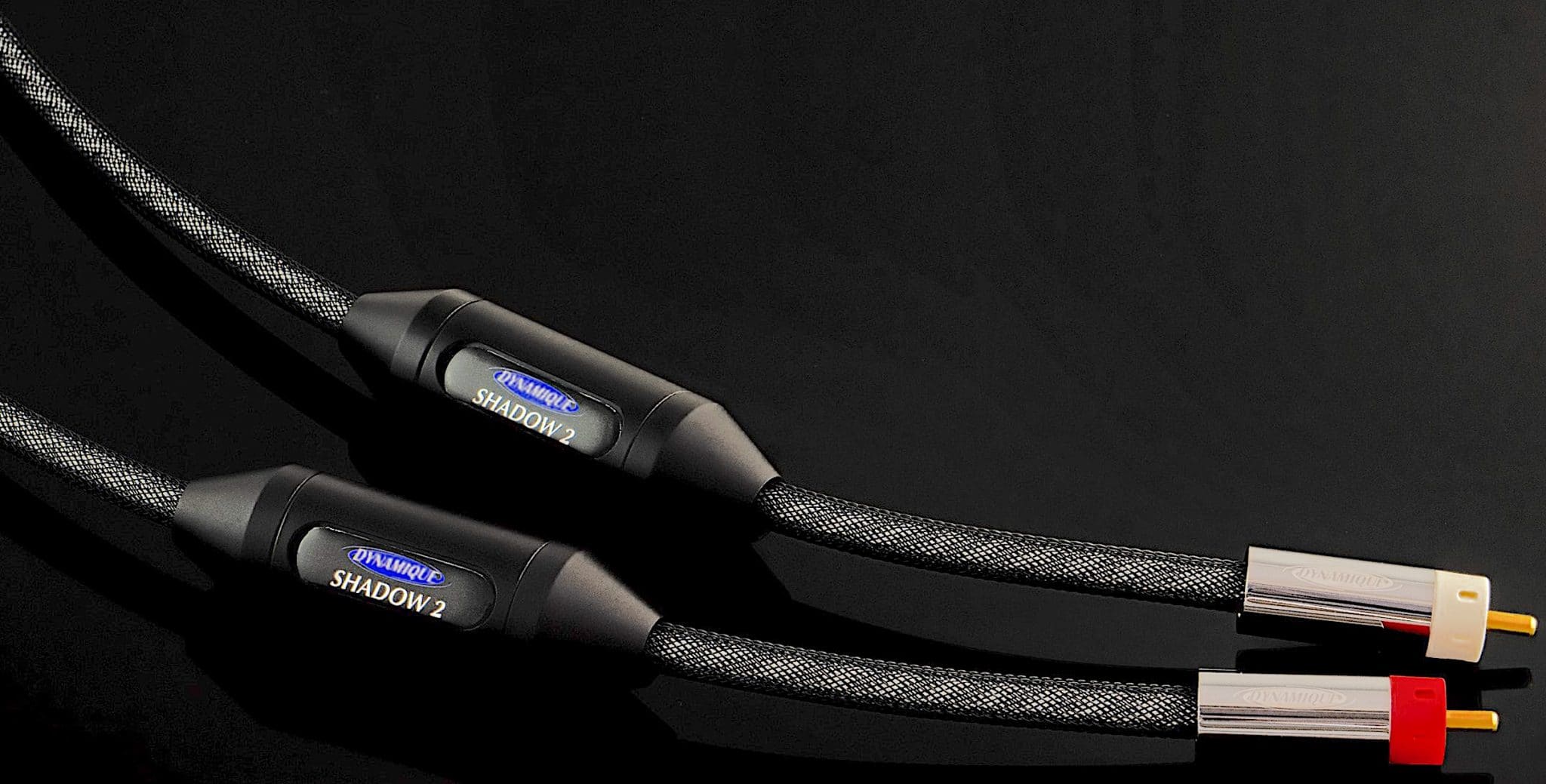 Interconnects, speaker cables and main cables in this line include pure silver and pure silver hybrid designs
There's three cables variants on offer here – brace yourself for a heap of jargon.
SHADOW 2 ANALOGUE INTERCONNECTS
Made from 6 x 24 AWG (basically, the gauge of the cable in US-based measurements), solid-core pure silver (4N, a measurement of purity – 99.99% in this case) conductors per channel and PTFE (Polytetrafluoroethylene) Teflon air-spaced insulation.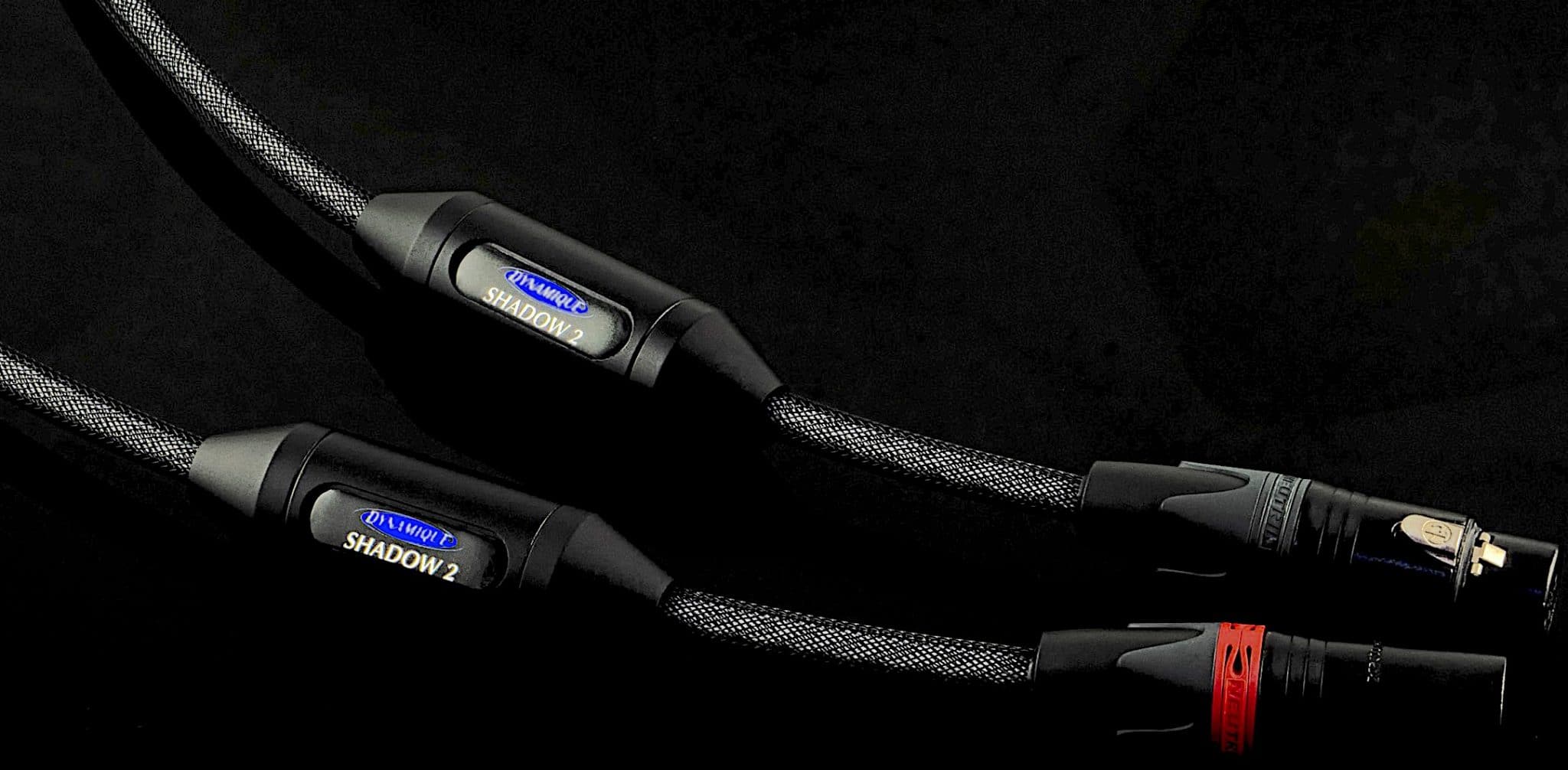 The cables have been created with a Helical Array geometry in triple-balanced configuration, one resonance filter/channel and low-metal mass 24k gold over tellurium copper RCA connectors plus Neutrik gold XLR connectors.
SHADOW 2 SPEAKER CABLES
This time you're looking at 2 x 18 AWG pure silver (4N), 2 x 19 AWG silver-plated OFC (7N) and 2 x 20 AWG silver-plated OFC (7N) solid-core conductors per channel (that's an 11 AWG per channel equivalent).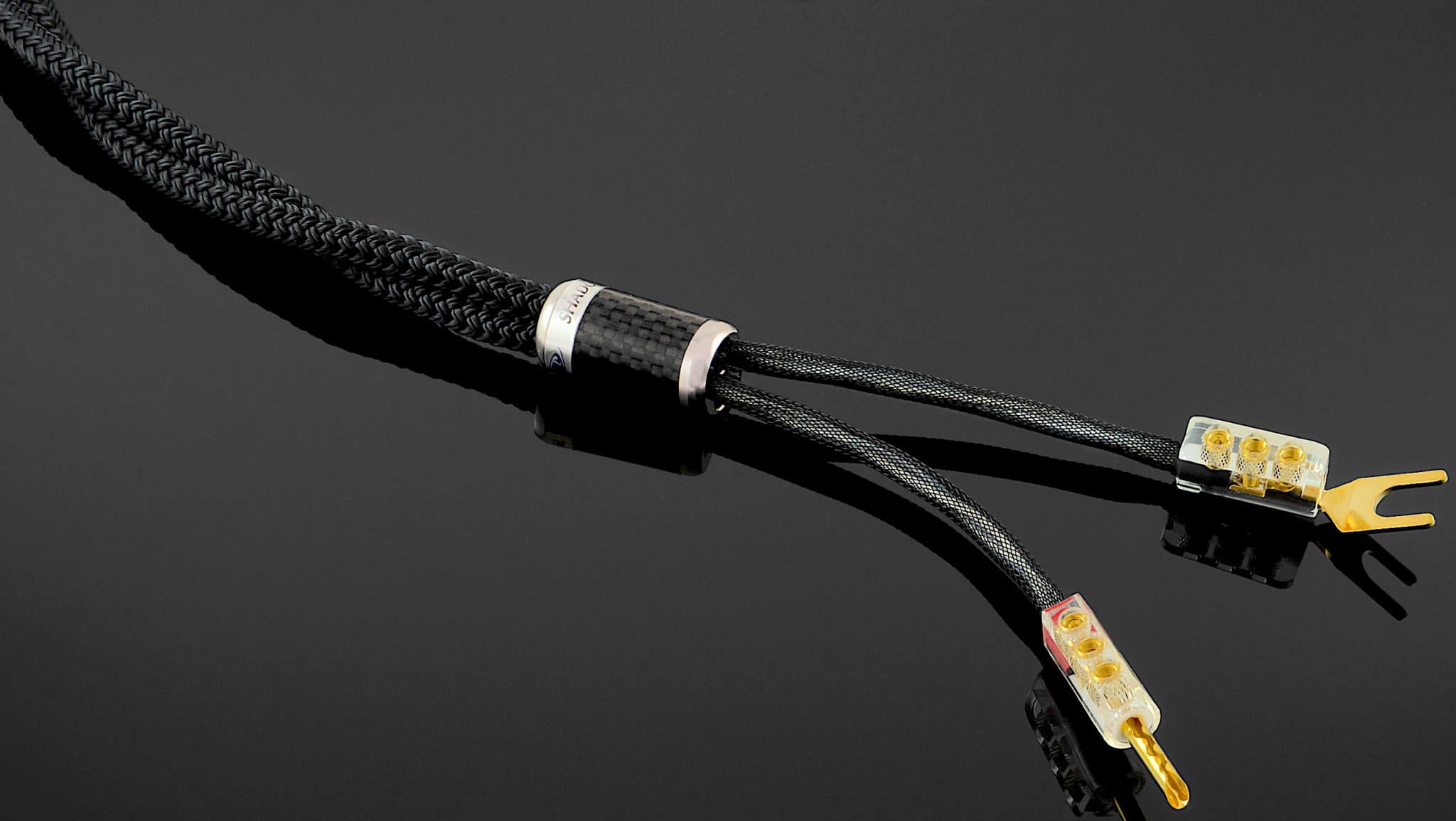 PTFE Teflon air-spaced insulation is included with counter-balanced Helical Twist geometry, distributed Gauge technology and two resonance dampers per channel. You'll also find Dynamique low-metal mass banana (gold over phosphor bronze with PTFE Teflon) and spade (that's gold over pure copper plus PTFE Teflon) solderless connectors
SHADOW 2 POWER CABLES
Here the cables feature 2 x 20 AWG pure Silver (4N), 2 x 18 AWG Silver-plated OFC (7N) and 3 x 16 AWG Silver-plated OFC (7N) solid-core conductors (2 x 13 AWG equivalent, 1 x 16 AWG ground).

PTFE Teflon Super air-spaced insulation is featured, Helical Array geometry, distributed gauge technology and a resonance filter.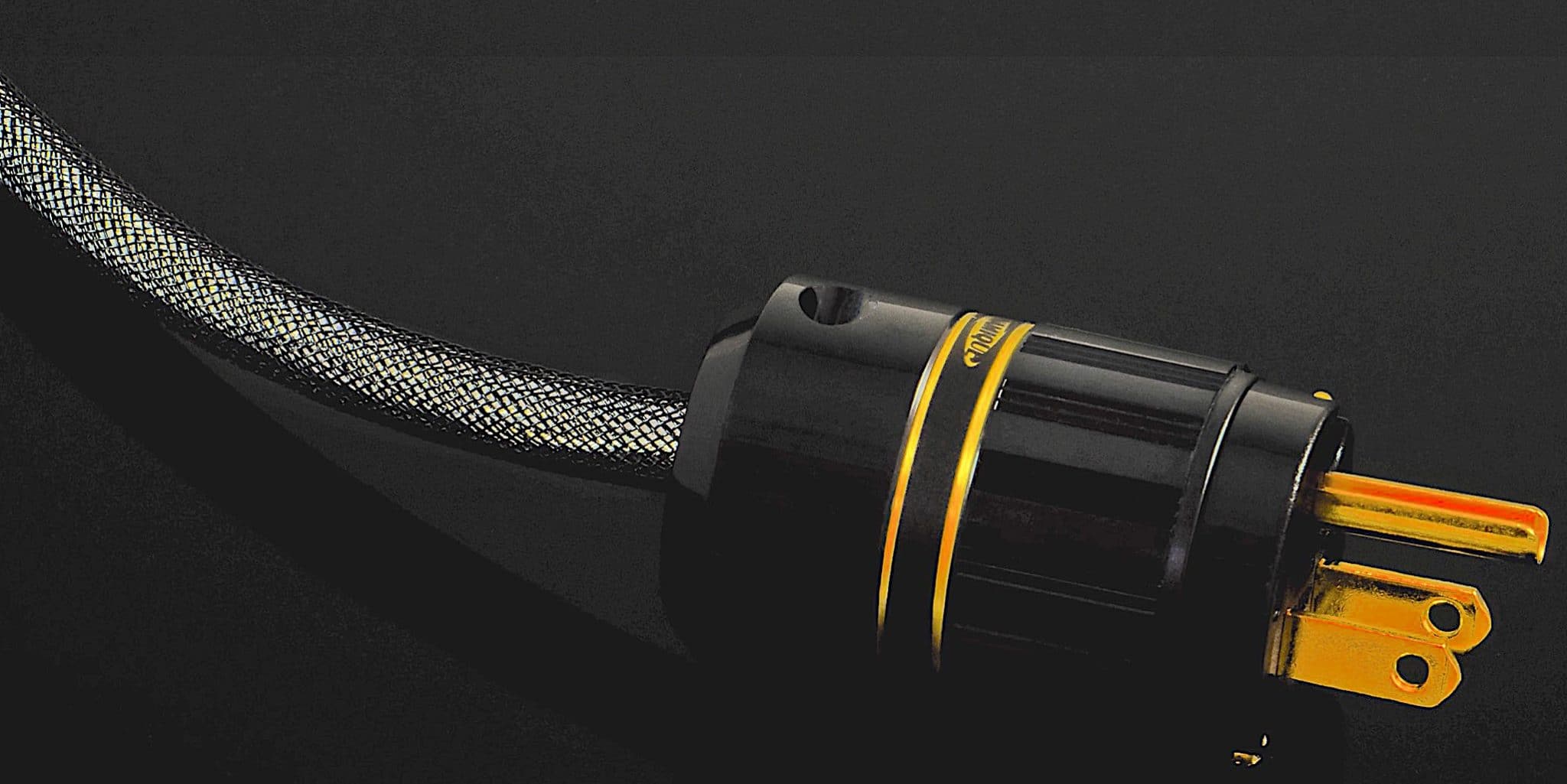 Dynamique gold over copper IEC, US & EU connectors and MS HD (Gold) 13a UK connector are offered.
And if you didn't understand any of the above? Well, be assured that there's a lot going on. I hope to review some or most of the above in the future to see if it makes sonic sense.
PRICING
Analogue Interconnect – 1m pair RCA or XLR – £575
Speaker Cable – 2m pair Banana or Spade terminations – £795
Power Cable – 1m UK 13a to IEC – £600
Tonearm – 1m Straight or 90 degree DIN to two RCA – £490
To lear more, click www.dynamiqueaudio.com
[Don't forget to check out my Facebook Group, The Audiophile Man: Hi-Fi & Music here: www.facebook.com/groups/theaudiophileman for exclusive postings, exclusive editorial and more!]