The Article
Sennheiser and Apogee announce new bundle
10th May 2016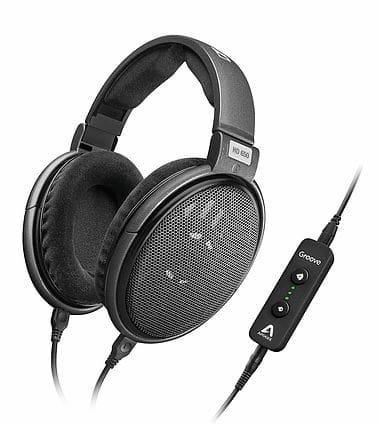 Sennheiser and Apogee are launching a new bundle that brings together Sennheiser's HD 650 stereo headphones with the Apogee Groove – a USB DAC and headphone amp.
The HD 650 are open, dynamic headphones. Their high, 300-ohm impedance means they require more power than can usually be provided by a computer. This is where the Groove (spanning 95 x 30 x 16mm) comes in. Providing support for WAV, AIFF and FLAC, the Groove's output provides ample power.
In fact, it features Constant Current Drive technology to do that very thing.
The Groove also features a Sabre DAC and Apogee's Quad Sum DAC design which utilises four digital-to-analog converters per channel
The bundle will be distributed exclusively via Sennheiser's online shop from the end of June. Price will be £490.
For more information, click on www.sennheiser.com or http://en-uk.sennheiser.com/audiophile-headphones-high-end-hd-650 or call 0333 2408185.