The Article
Von Schweikert Ultra 11 speakers: over 2m high and weighing 408kg
13th November 2016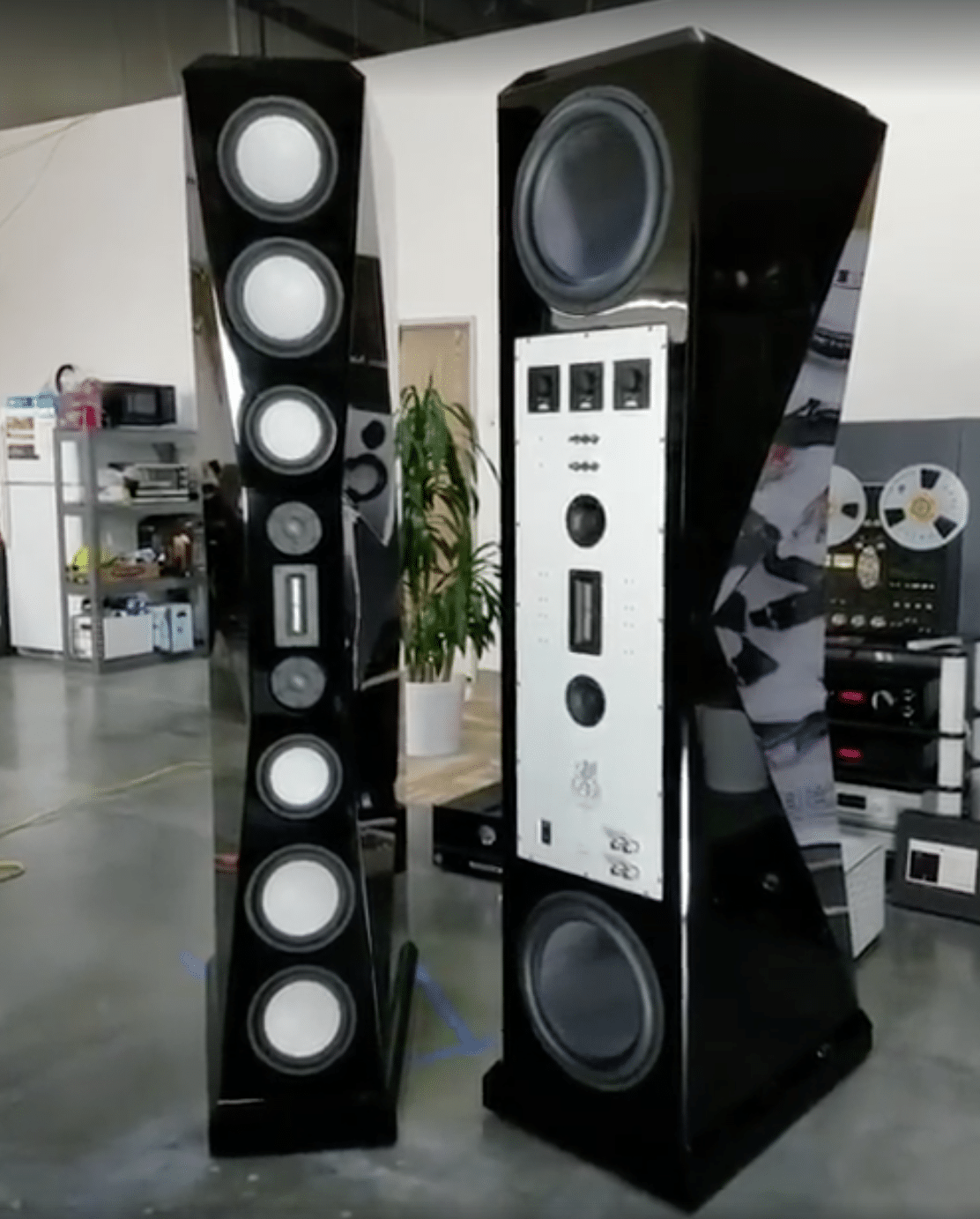 They might be super expensive (and expansive) but you get a lot of speaker for your money. Here's quick run-down of the front and back of the speakers
What you can see on the front are four-203mm honeycomb sandwich triple-layer ceramic bass units, two-152mm dual layer ceramic coned midrange drivers featuring a Kevlar-threaded layer of resin, two-30mm tweeters with Beryllium diaphragms driven by Neodymium magnetic ring fields and proprietary damping technology and one-127mm ribbon Super Tweeter with Neodymium magnetic driver and Controlled Directivity to blend with the Dome Tweeters.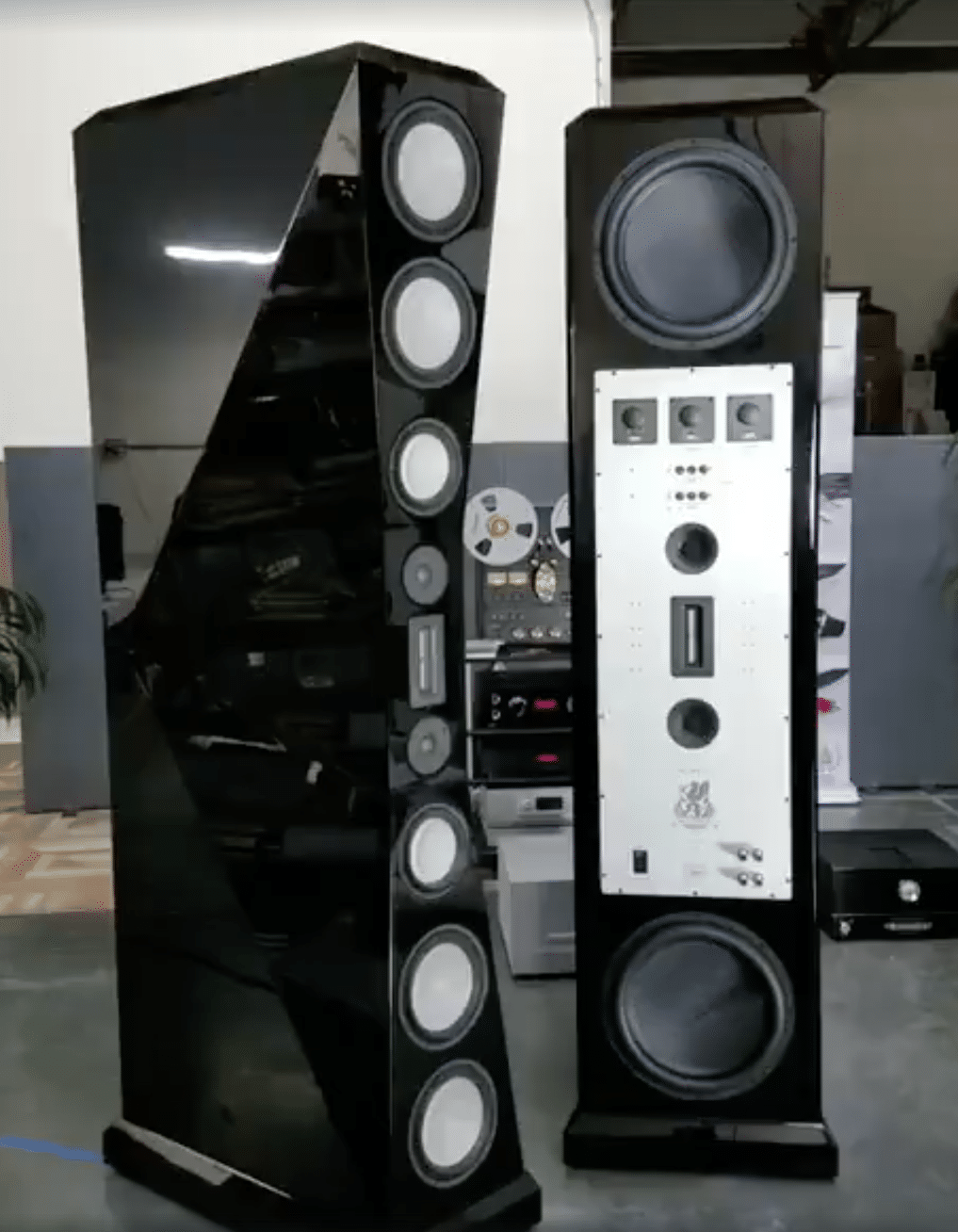 On the back? There are two-381mm carbon fibre/Rohacell sandwich subwoofers with Linear Drive suspension and FEA-optimized motor structure, two Ambience 30mm domed tweeters using a Wave Guide horn for Controlled Directivity and one-127mm Super Tweeter ribbon with Neodymium magnets.
The ULTRA 11s utilise VSA proprietary Triple Wall Noise Reduction technology which utilises vibration damping layers to cancel the cabinet wall resonance by vibrating at opposing frequencies.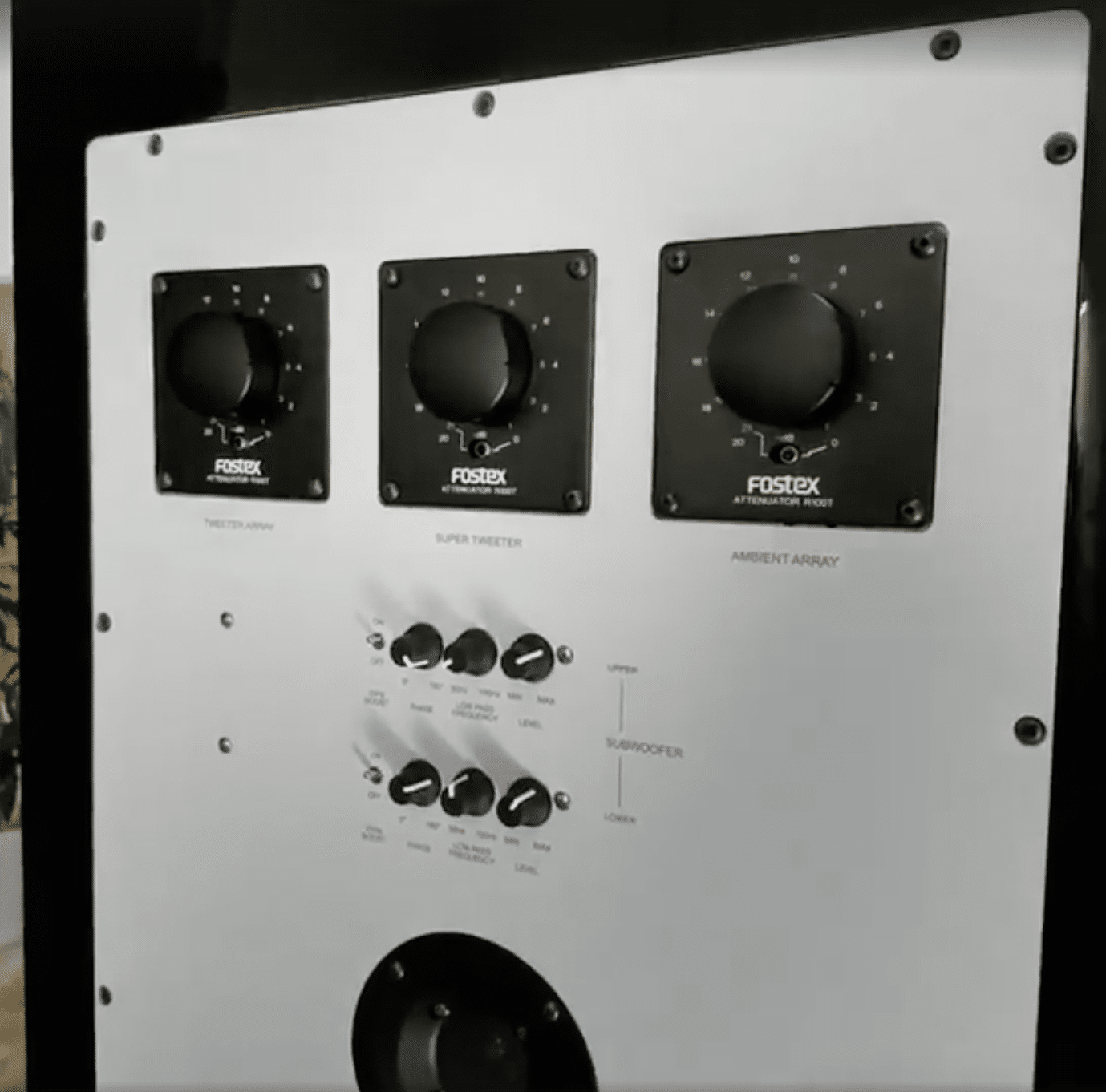 The rear woofers are each driven by a 1000W Class D amp while these units can be played either as dipole or monopole. The rear of the speaker has trim switches and over 30m of Master Built Ultra cable is internally wired in each channel. Each signal path is individually shielded and damped with point to point connections.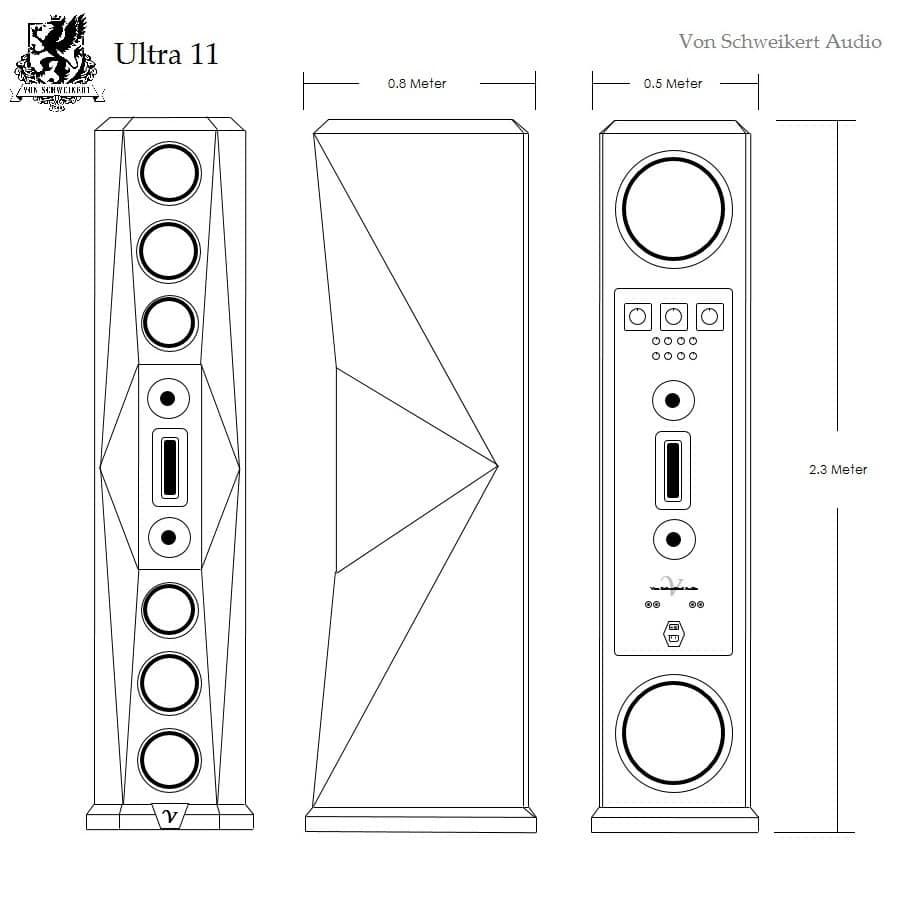 Individual level controls include Front Tweeter Array, Front Super Tweeter, Rear Ambience Array (dipolar "depth of field") and independent level controls for the two sub-bass levels per channel. Subwoofer controls include adjustable Phase controls anywhere between 0-deg to 180-deg, adjustable Crossover frequency controls to compensate for varying bass lift created by room size and separate controls for both lower and upper subwoofers.
Price is $300,000 for the pair.
The above images are taken from a brief company video (which is why they are a bit fuzzy). To see the video for yourself, click HERE.
To learn more, click www.vonschweikert.com