The Article
Marantz SA-10 Super Audio Cd Player: Premium 10 Series Reference
17th January 2017

At the heart of the SA-10 is an all-new SACD-M3 transport mechanism supporting SACDs, CDs and music stored on data discs. The SA-10 can play FLAC  files from 32kHz to 192kHz at up to 24bit resolution and DSD64 and DSD128, well as ALAC (Apple Lossless), AIFF and MP3
It's also a fully-functional DAC for music stored on a home computer, as well as having conventional digital inputs for existing source components. Those conventional inputs – optical and coaxial – can handle up to 24bit/192kHz
but in addition the player's digital input section includes a USB-B asynchronous input for the direct connection of a computer and this is compatible with PCM and DXD music  files at up to 32bit/384kH as well as DSD64, DSD128 and DSD256.

DSD64, as used for SACD discs, is 1-bit at 2.8224MHz and DSD256 or Quad-DSD is 11.2MHz/1-bit. This means music stored in DSD is, according to the company, "…a much more literal representation of the original analogue waveform of the sound recorded and thus needs much less processing to turn it into audio able to be passed to an amplifier."

The analogue circuit is fed by an oversize power supply with customised block capacitors with 4.700μF each. In addition, the capacitor holders – usually from brass – have been made out of copper.
The analogue RCA output terminals are handmade from a solid pure copper core and plated with a nickle substrate.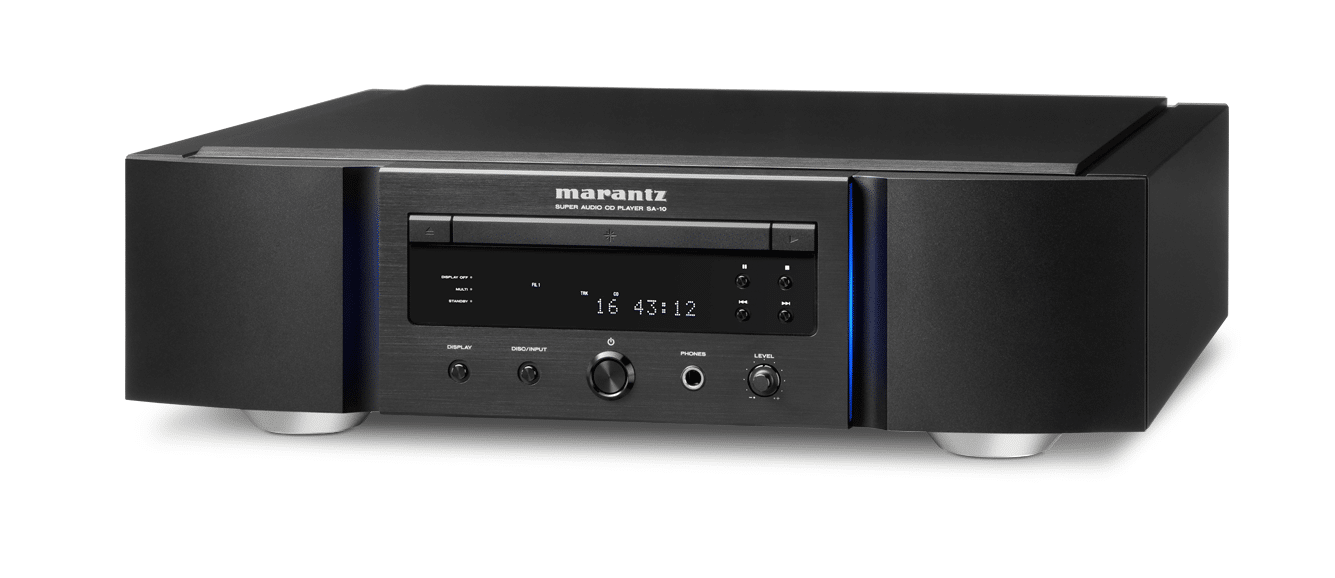 The SA-10 features a headphone stage with dedicated Marantz-own HDAM-SA2 amplifier modules. To work with a wide variety of headphones the gain factor can be changed from low to mid to high. Price is £6,000.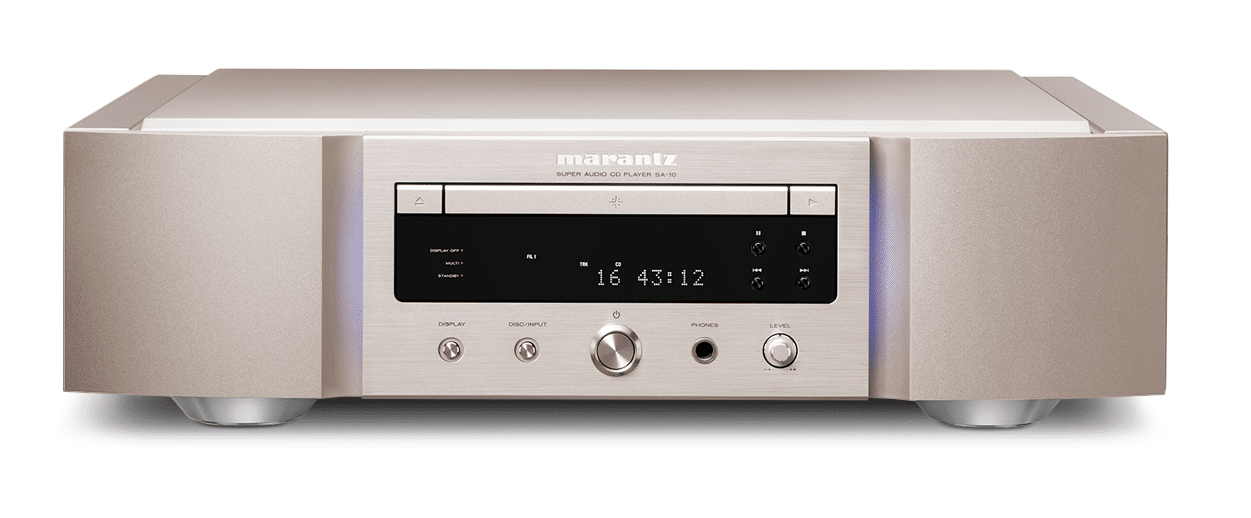 To learn more, click HERE