The Article
Rush In Rio/R30: 30th Anniversary World Tour
24th February 2016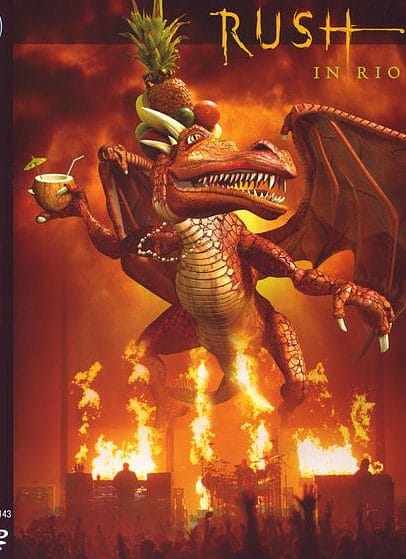 Label: Eagle Vision
Running times: 250min/255 min
Two DVD sets for you: Rush in Rio and Rush, R30: 30th Anniversary World Tour. Let's look at Rio first.
Well, I don't know what exhausted me more, the band or the audience. Imagine a typically frantic, hyped up, Brazilian World Cup commentator and multiply that by 60,000 then place them right in from of Rush lead singer, Geddy Lee. Goodness, these people love Rush. That was the track, Tom Sawyer and I needed a lie down.
The energy never stops, either. This is a full on performance by the group and the excellent images and sound only enhance the effect. One thing, though, I did finish this DVD with thoughts on killing the cameraman who bounced around the band and the audience with irritating gusto.
Don't watch this DVD after you've just eaten a big meal.
This double DVD pack featuring the Canadian power/pop/rock/prog trio Rush includes some interesting set list choices including Bytor And The Snow Dog (from Fly By Night, 1975), a live rarity last sung (I think) in 1978, 2112 (1976) shows that Lee is not as young as he once was (ah, those really high notes) while the Vapour Trail (2002) songs (Ghost Rider & Earthshine) are fresh and vibrant.
The second disc includes a documentary, a behind the scenes film that features interesting, often funny and lengthy interviews with the band members plus three tracks that use multi angle camera choice which is a novelty that will keep you interested for a few minut…zzzzzzz.
Oh, there's an easter egg in there somewhere too. Anthem, the track from the Fly By Night album, lies in wait for those who know how to unlock the code. Hey, don't look at me. I spent the entire month of August, without any sleep at all, on the thing and still have yet to find it.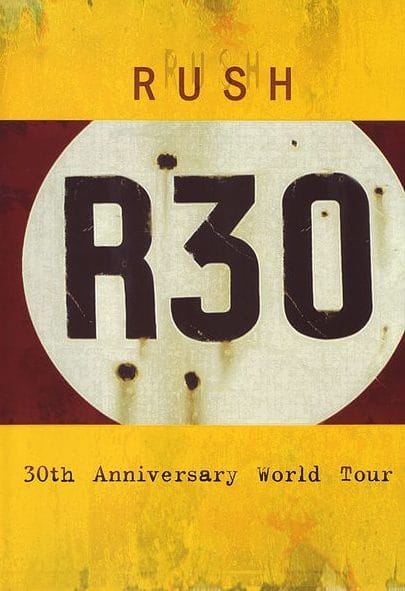 As for R30? This pack also includes a pair of DVDs and features the Frankfurt leg of Rush's 30th Anniversary World Tour from 2004 on one disc and other rare and classic archived performances from the late 1970s to the Tsunami benefit shows on the second disc. Recorded in September 2004, this presentation is somewhat of a relief. Offering similarly top notch film and sound, for disc one, R30 is better balanced in terms of a DVD concert than the Rio footage. Principally because the audience is pushed back in the mix. You're not fighting with the manic Brazilians to hear the band and, for that matter, the manic cameraman (who is now lying, within a lonely, rain sodden back alley, in a pool of his own blood, I might add). This cameraman must have been a cousin of his, though. The cut shots are still too frequent, in my opinion but not quite as teeth grating (so his life will be spared…for now).
There's plenty of additional material here that does not appear on the Rio discs including Force Ten, Animate, Subdivisions, Red Barchetta, The Seeker and more and all are sung well. There are no complaints in terms of Rush's commitment, intent and concentration on the job in hand.
Disc two includes five interviews from 1979-2004 and 10 tracks from the Anthem Vault from a variety of sources. Most of the videos of songs here are not featured on the first DVD disc. I'm happy to see a couple of low quality MPEG-1 videos of Finding My Way plus In the Mood, included here for rarity value for fans. This sort of thing is very welcome but you don't often see them on official releases whose quality threshold is often way too high, even in terms of bonus tracks such as this.
An excellent collection for any Rush fan.